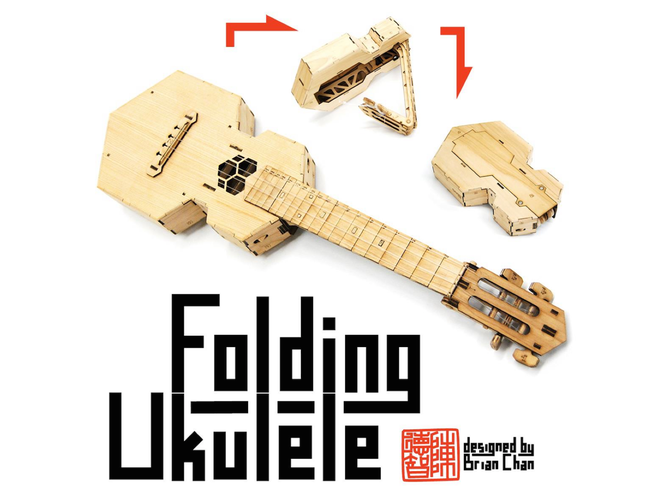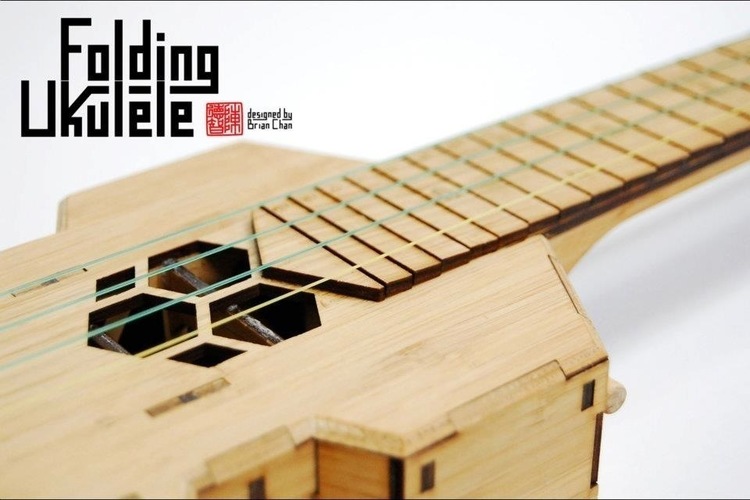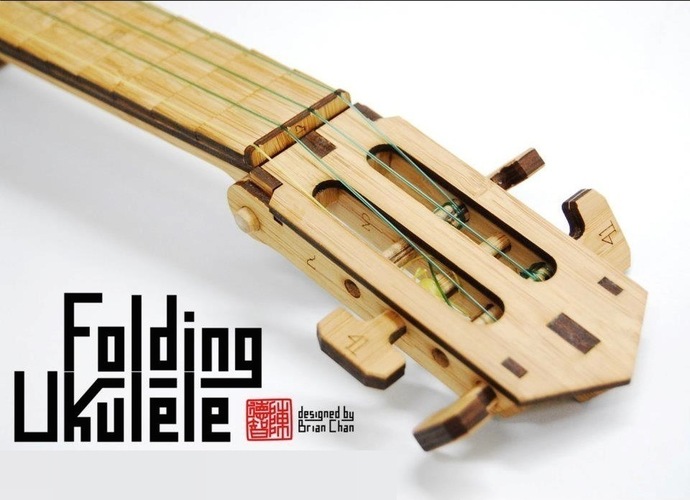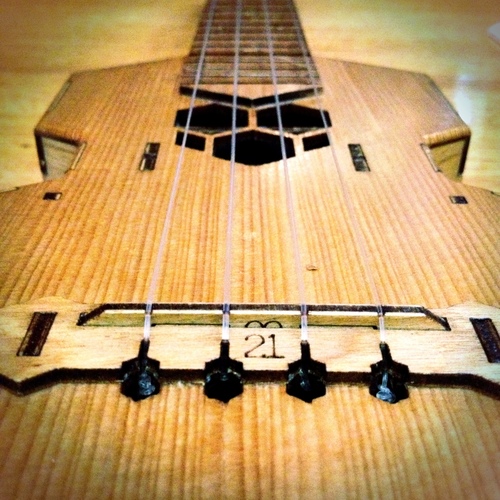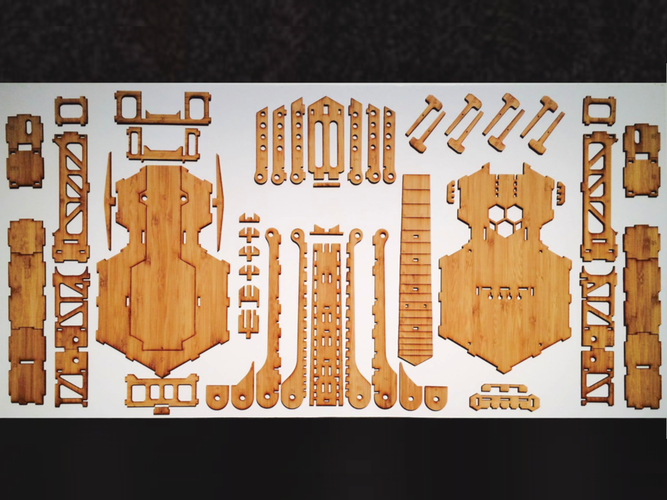 Please note! The .stl is just a placeholder, the design files are in the .pdf! This hexagonal soprano ukulele kit is made for laser cutting, not 3D printing! It can be cut from a 15" x 31" sheet of 0.11" thick plywood (I recommend bamboo plywood, but any high quality plywood or even plastic should do.)
The 2D files are in soprano_uke_inches.pdf format and should be cut on a laser cutter. 
My hand-drawn instructions are included in the attached foldulele.pdf file.  If you'd prefer photographs, please have a look at this instructable: http://www.instructables.com/i...
To build this kit, you will need a few extra tools and materials: wood glue, medium and fine grit sandpaper, 0.25" drill or reamer, a fine, flat file (rasp), a set of ukulele strings (or similar gauge fishing line), two lengths of 0.25" hardwood dowel (available at any woodworking store) and four cylindrical magnets (0.25" diameter, 0.125" thick). 
I am charging for this one, as it did take months of work to design and fine-tune. However, if you do buy it, please feel free to make more than one ukulele for your family, friends etc. If you're looking to sell these as a business, please talk to me first.
Here is a video demonstrating the sound and usage of the fold-u-leles:
soprano_uke_inches.pdf
49.9 KB