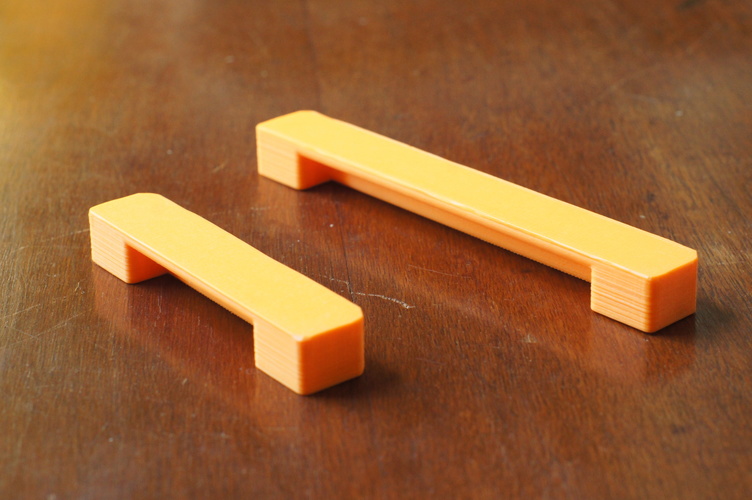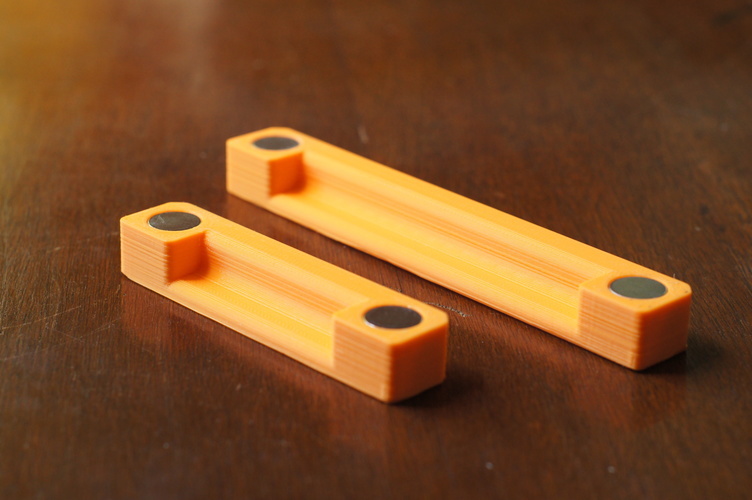 Sailrite-Compatible Magnetic Sewing Guide
Author: Donald L. Merand for Explo
What Is It?
I saw this: http://www.sailrite.com/Deluxe-5-1-2-Magnetic-Sewing-Guide#.U3Td8K1dVao and thought "I could make a compatible sewing guide with my 3d printer".
This one works well, but you have to make sure your magnets are the right size to go in the holes in the bottom. I used 1/2" by 1/8" magnets such as these ones from Lee Valley (who are the cheapest source of this kind of rare-earth magnet I've found, as well as being an awesome source of tools + hardware).
The source model is fully parametric in Onshape here, so if you wanted one with different magnets, or with different dimensions, you can fiddle with it there. I'm including two STL files: one that is roughly the dimensions of the Sailrite one, and one that is 3 1/2" for smaller machines or smaller stitches.
My original design was made with Tinkercad. If you prefer that one, you can edit it online here.
Magnetic Sewing Guide - 5 1-2- - 5.5 Inch.stl
166 KB