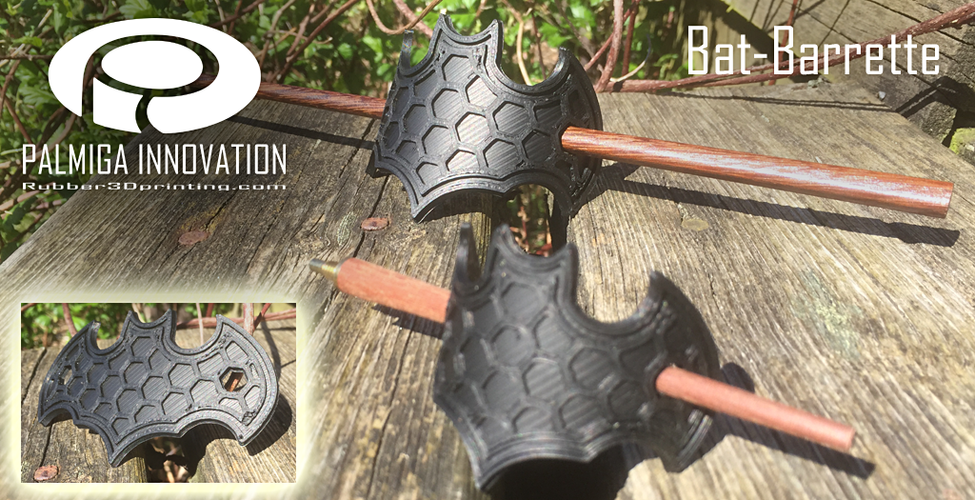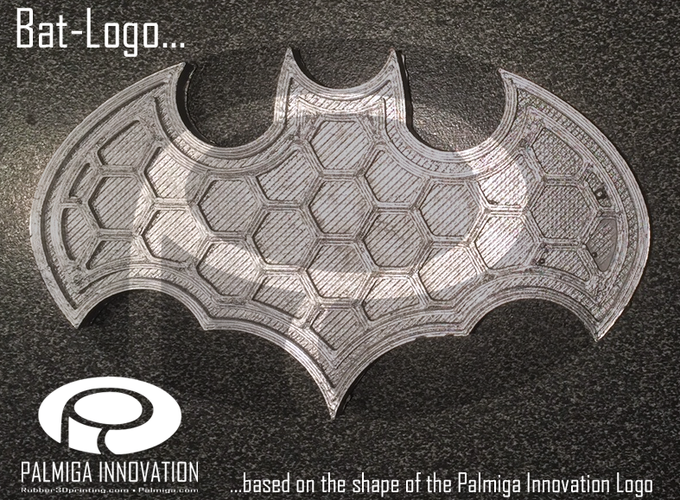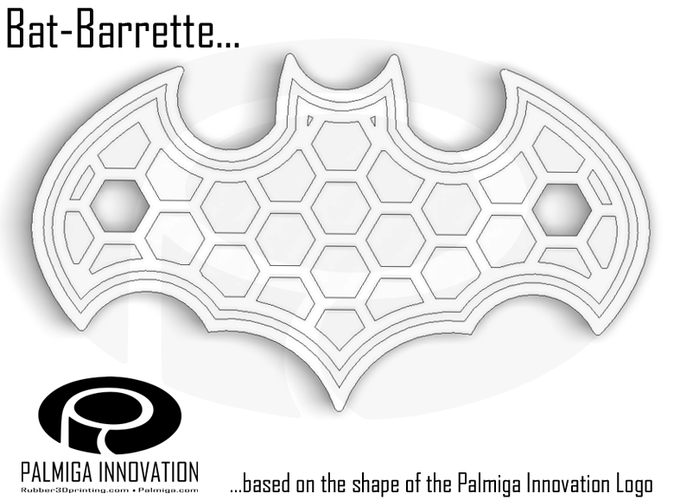 No Prints Yet

Be the first to upload a Print for this Design!
PLEASE RESPECT THE LICENSE AND GIVE APPROPRIATE CREDIT! or you risk 
to dramatically lower the chances for new free content in the future... ‾‾‾‾‾‾‾‾‾‾‾‾‾‾‾‾‾‾‾‾‾‾‾‾‾‾‾‾‾‾‾‾‾‾‾‾‾‾‾‾‾‾‾‾‾‾‾‾‾‾‾‾‾‾‾‾‾‾‾‾‾‾‾‾‾‾‾‾‾‾‾‾‾‾‾‾‾‾‾‾‾‾‾‾‾‾‾‾‾‾‾‾‾‾‾‾‾‾‾‾‾‾‾‾‾‾‾‾‾‾‾‾‾‾‾‾‾
I got inspired when helping Caresto  with the Caresto Arkham Car. A fantastic batman car that was built for the Gumball 3000 race  http://www.caresto.se/cargalle...
I made these designs based on my Palmiga Innovation logo and a bat-symbol obviously :- )
In the barrette-picture I have used PI-ETPU 95-250 Carbon Black filament - Nice matte black color and flexible...
PI-ETPU 95-250 Carbon Black is a Professional conductive & flexible 3D printing filament
Don´t need the conductivity?
Well the conductivity is great for some things but perhaps not your first choice?  Then consider this:
This filament will give you some really nice benefits if the conductivity is not an disadvantage for your 3D printed design:
The material composition eliminates "stringing / webbing" issues.
The hardness of 95 shore A and the carbon black filler makes for great print abilities.
The carbon black filler is an excellent UV stabilizer thus the prints are built to last in very harsh environments.
The matte black surface finish has a very exclusive look.
The material feels very nice and dry to touch.
The elongation at break is only 250%.
Kind Regards
Thomas Palm                                                          
Palmiga_Bat-logo_Barette_pin.stl
961 KB
Palmiga_Bat-logo_sew_WIP.stl
2.06 MB
Palmiga_Bat-logo_thick.stl
707 KB
Palmiga_Bat-logo.stl
707 KB
Palmiga_Bat-logo_Barette.stl
882 KB