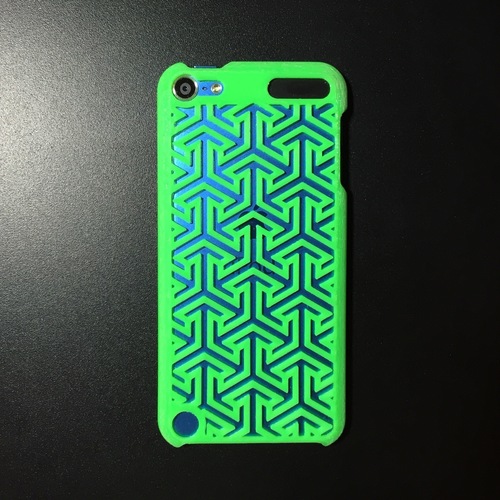 I appreciate a lot all the interest shown in my 3D products, I really do. However, starting today none of my designs on this or any other platform will be free beacuse we are failing to see that to be able to make these, the designer needs to learn and master a lot of skills, investing time, money and effort. We must understand this as a business and that we need to support the platforms that make these files available to us. Making something that has some worth to it, costs dearly.
If you like it and works like intended then you are receiving value, you shouldto pay for it!
Thanks Pinshape, it was a fun ride, hope to see you on other places of the internet.
Sergio
3DNG - CEO
Super cool and light iPod Touch 5/6 case, its very slim and prints really easy!
This case was designed using my iPod Touch 5 & 6 case
Follow me to catch my new awesome designs and get free samples!
This model is accuratelly measured and modeled on a parametric CAD program using Apple's official specs and guidelines , tolerances and model integrity were taken into account, as any profesionally designed product should be.
For PLA it fits the iPod Touch out of the printer (FDM). For ABS you may need to adjust for plastic shrinkage (FDM).
I am not liable for any harm done to your or someone other´s iPod.
iPT_Case_FFWD.stl
1.63 MB