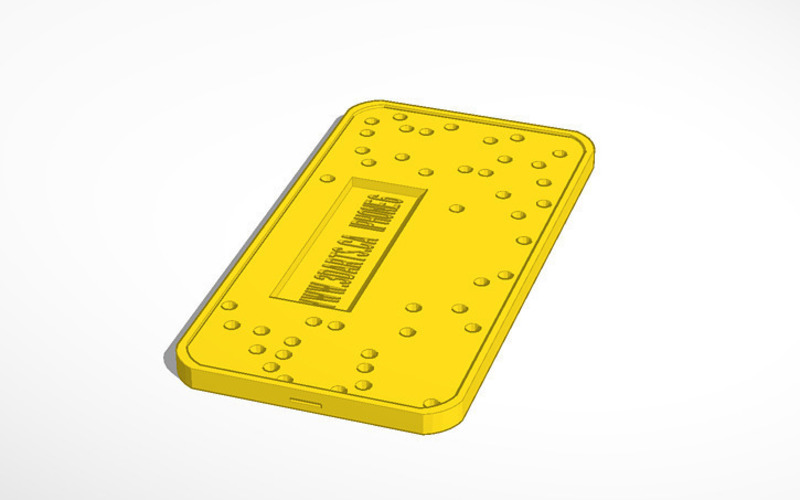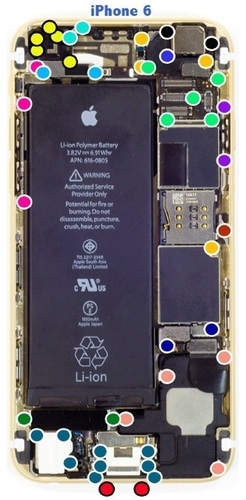 No Prints Yet

Be the first to upload a Print for this Design!
Apple i phone 6 set screw map tray 144x74x6mm screws map Tray complete distribution screw dis-assembly help for Tech Special Memorize screws location with the help of this 3D Printed tray
I believe you love it please add your comments Tech Special repair help and screw TRAY for the iPhone
Get the screws sorted during disassembling and assembling your iPhone with the help of this 3d printed tray.
The design is simple but genius. Tray is slimier size of phone and for every screw position in the iPhone there's a small hole to put the respective screw. That way your screws are all in order and can't get all over the place nor mix.
Assembling your phone is as easy as 1, 2, 3, since you'll find the respective screw you need in a second.
The screw Tray is available for the other iPhones too 3G/S, iPhone 4, iPhone 4S, iPhone 5, iPhone 5C and iPhone 5S and iphone 6 etc.
apple_iphone6_set_screw_map_tray_144x74x6mm.stl
237 KB
apple_iphone6_set_screw_map_tray_144x74x6mm.jpg
74.4 KB
apple_iphone6_set_screw_map_tray_144x74x6mm.png
74.4 KB
apple_iphone6_set_screw_map.jpg
188 KB