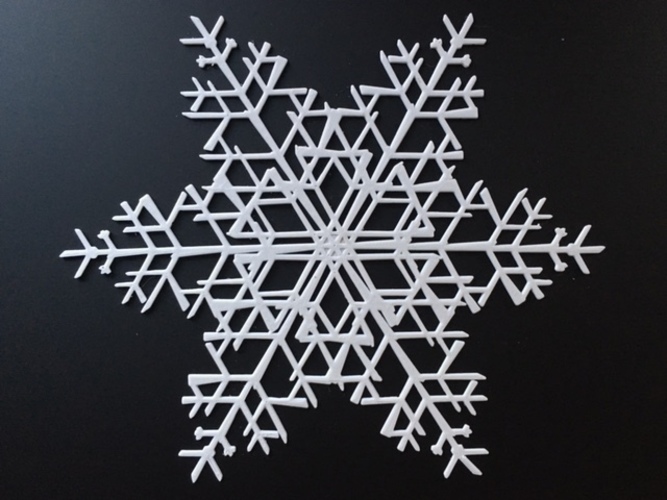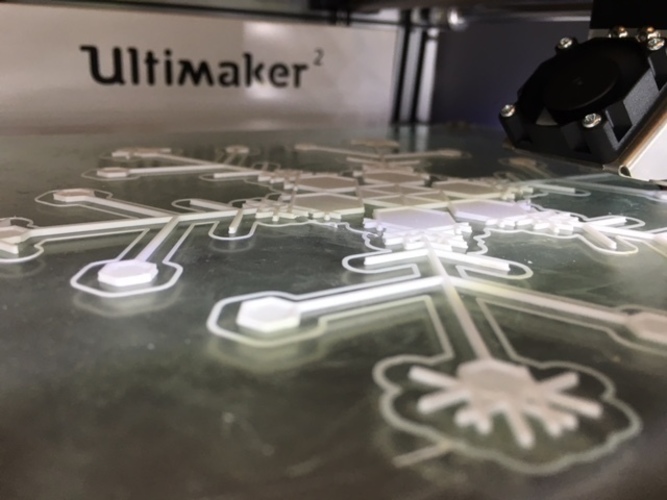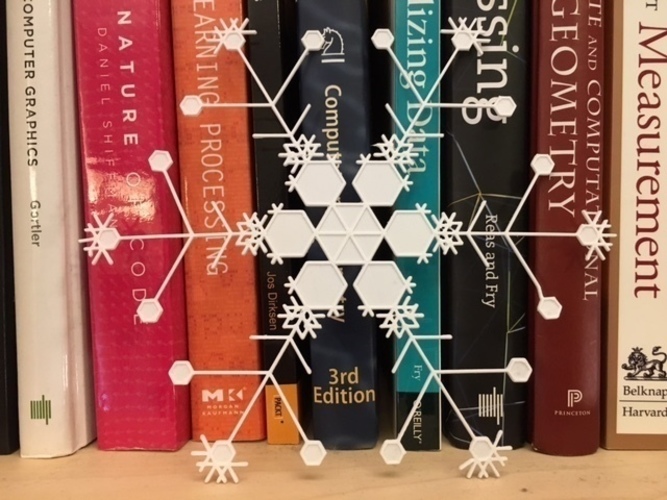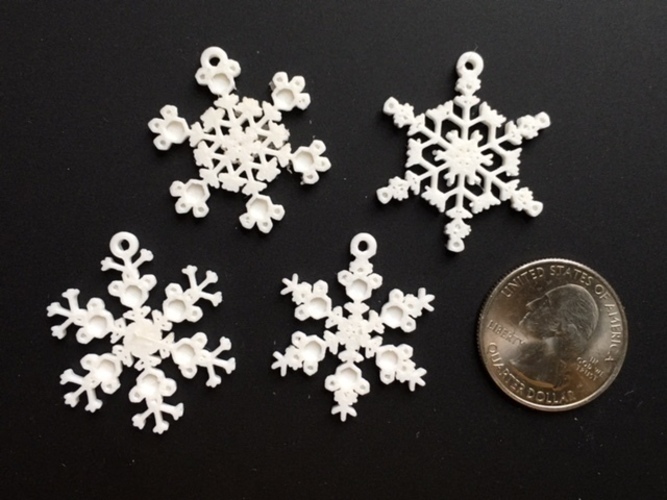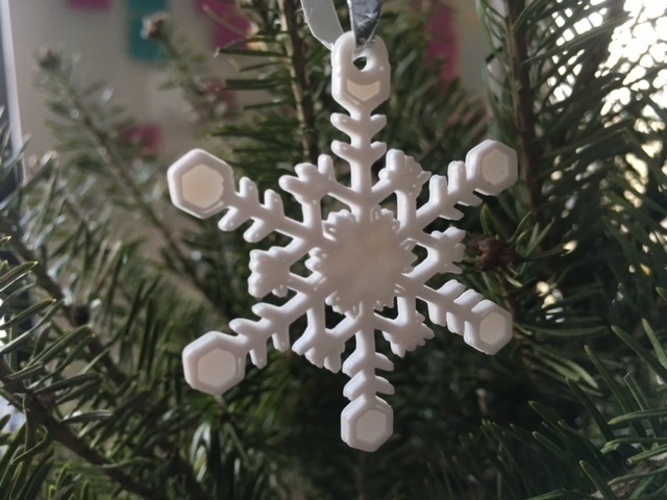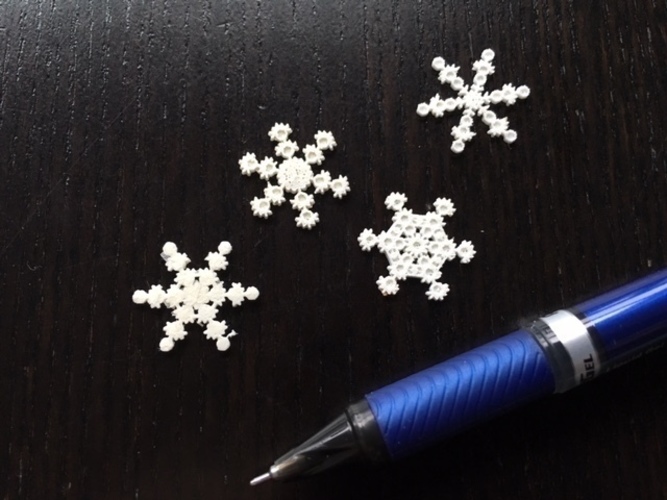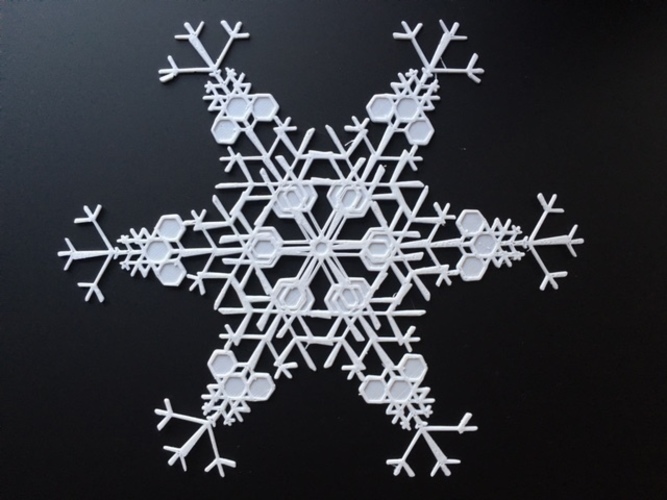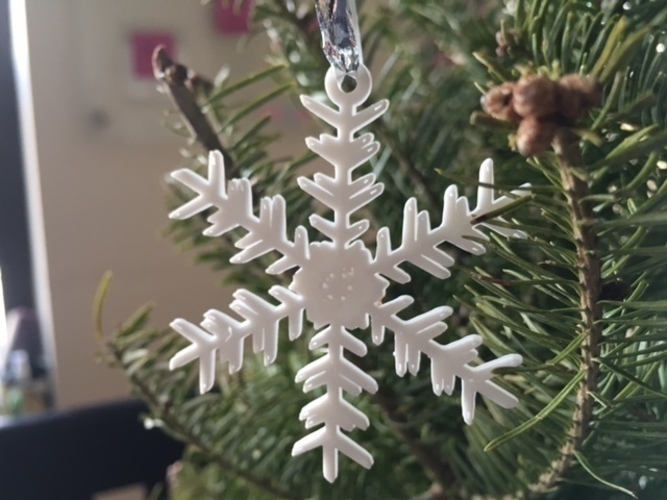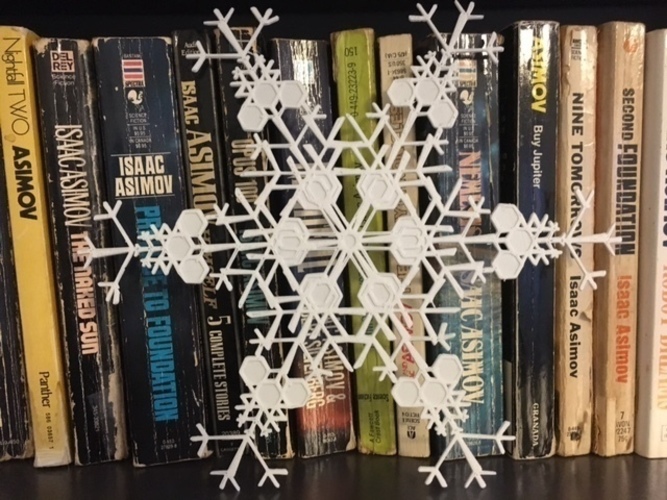 No Prints Yet

Be the first to upload a Print for this Design!
The Snowflake Machine uses random numbers, mathematical algorithms, computer code, and SCIENCE to create well over a billion unique and beautiful snowflakes.
But all you have to do is click a button! Press "Open in Customizer" to get started.
If you 3D print a snowflake from this model, please take a photo of your print and then click the "I Made One" button to upload your picture, so we can all see it!
UPDATE: UrbanAtWork made a great video of the Snowflake Machine in action in OpenSCAD:
Download the demo models here, or follow this link to the Snowflake Machine: 
https://www.thingiverse.com/th...
=====
Twitter:  twitter.com/mathgrrl
Hacktastic blog:  www.mathgrrl.com/hacktastic
Shapeways geekhaus store:  www.shapeways.com/shops/mathgr... 
This design and all associated pictures and files are licensed under the Creative Commons Attribution Non-Commercial Share Alike license. If you want to use designs, images, or files outside of the terms of this license, please email [email protected]
small_flake_3.stl
1.13 MB
medium_flake_1.stl
3.26 MB
micro_flake_1.stl
1.83 MB
micro_flake_3.stl
1.48 MB
small_flake_1.stl
1.28 MB
large_flake_1.stl
4.02 MB
large_flake_3.stl
2.51 MB
large_flake_4.stl
3.95 MB
large_flake_2.stl
2.53 MB
small_flake_4.stl
1.55 MB
small_flake_2.stl
1.03 MB
micro_flake_2.stl
1.27 MB
medium_flake_2.stl
2.93 MB