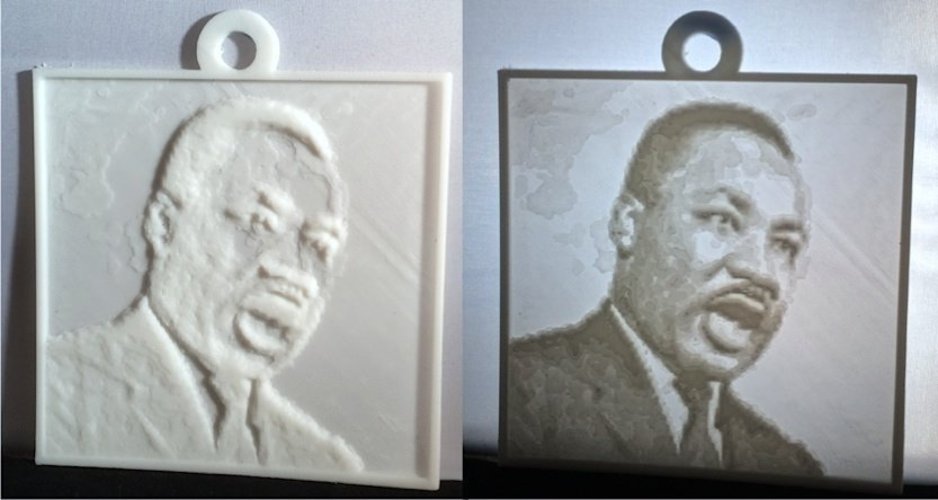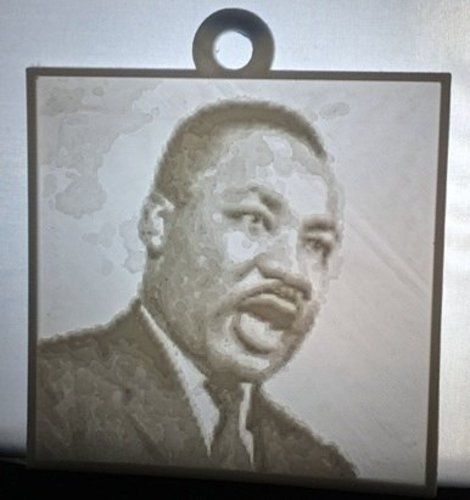 No Prints Yet

Be the first to upload a Print for this Design!
Summary A lithopane of Martin Luther King, Jr. in honor of his legacy in the pursuit of justice, freedom and equality. The things we choose to design and print are indications of the things that we value and honor. What will you choose to contribute?
Customized version of http://www.thingiverse.com/thi... 
A model of the Martin Luther King, Jr. Memorial can be found at https://pinshape.com/items/158... 
Please leave a comment or contact me on Twitter @DesignMakeTeach or on Facebook at Facebook.com/DesignMakeTeach. I love to talk with teachers, designers and makers about 3D printing and Learning by Making.
Instructions Printed in white PLA at 0.2mm layer height and 1 perimeter on a Printrbot LC.
Using the following options: text_vertical_position = 0 text_reverse = no hole_diameter = 10 text_size = 10 pane_size = large picture_shape = square layer_height = 0.2 include_hole = yes image_file = lithopane_new20140119-19142-1e6oh9r-0.dat text_line_5 = text_line_4 = text_line_3 = text_line_2 = text_line_1 = number_of_layers = 12 picture_orientation = horizontal
lithopane_new_20140119-19142-xsrxru-0.stl
4.31 MB