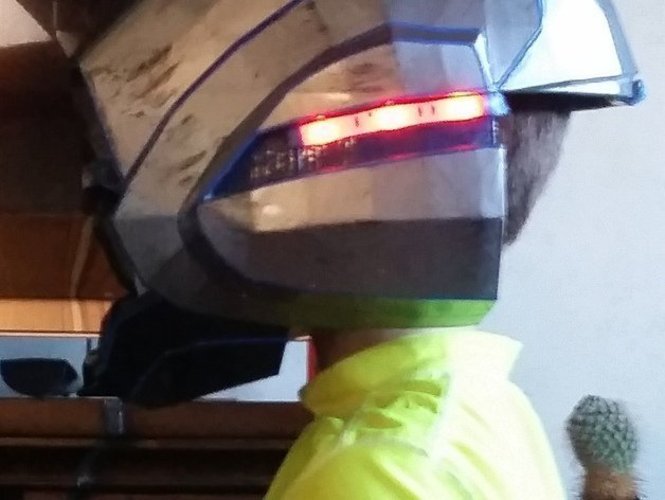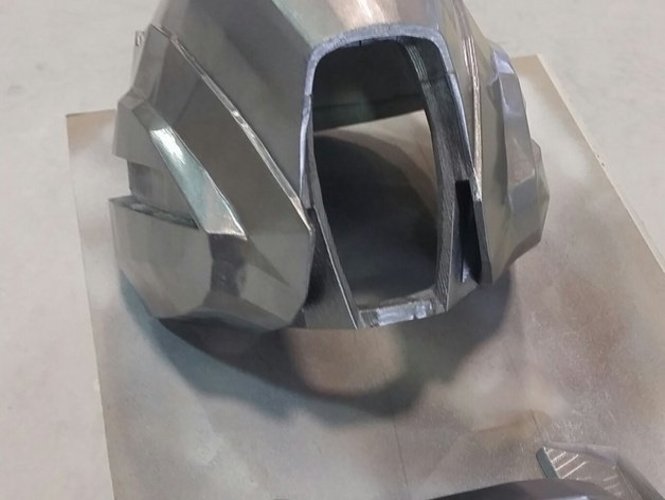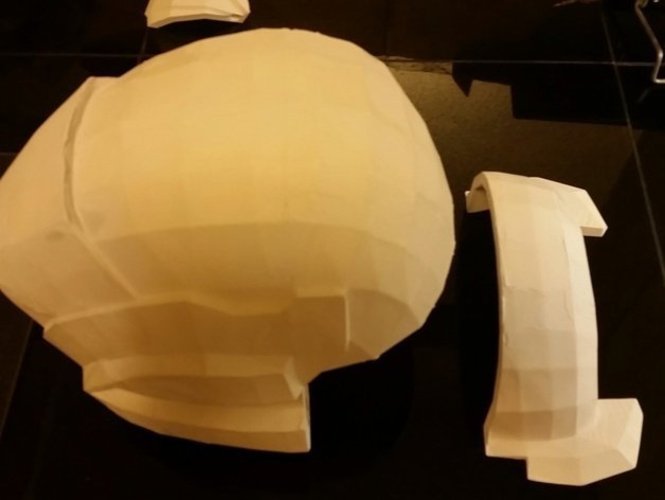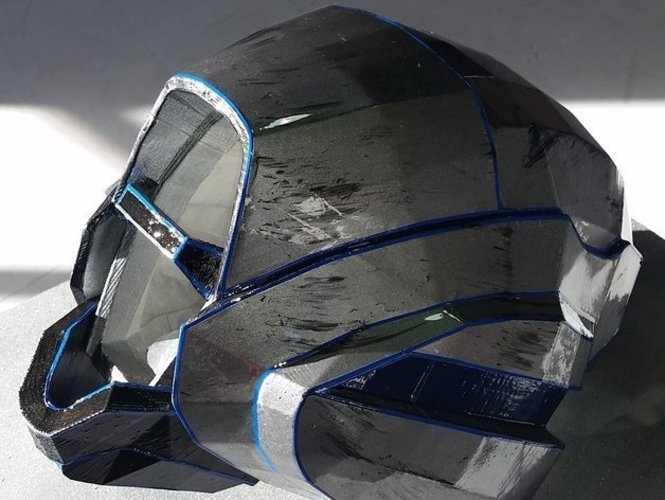 his is a cut up and scaled of the Destiny Warlock Helmet. manageable pieces. 16 in total. chin pcs not included or the pcs in the view spot.
7.25" X 4.7" opening at the bottom
printing this for my 7 yr old son for Halloween costume. going to attach the bottom half's with magnets to get it on.
Rafts: Doesn't Matter
Supports: Yes
Resolution: .2
Infill: 20%
Notes:
all pieces will need to be orientated for best printing . Not all pieces will need supports :)
DestinyCut_2_Cut_1_Cut_2_Cut_2.stl
267 KB
DestinyCut_2_Cut_2_Cut_1_Cut_1.stl
69.9 KB
Destiny_Cut_1_Cut_1_Cut_1_Cut_1.stl
262 KB
Destiny_Warlock_HelmeChin_Piece scalled.stl
54.2 KB
DestinyCut_1_Cut_2_Cut_2_Cut_1.stl
105 KB
DestinyCut_1_Cut_1_Cut_2_Cut_1.stl
165 KB
DestinyCut_1_Cut_1_Cut_2_Cut_2.stl
267 KB
DestinyCut_1_Cut_2_Cut_1_Cut_1.stl
188 KB
DestinyCut_1_Cut_2_Cut_1_Cut_2.stl
63.6 KB
DestinyCut_2_Cut_1_Cut_2_Cut_1.stl
250 KB
DestinyCut_2_Cut_2_Cut_1_Cut_2.stl
181 KB
DestinyCut_2_Cut_2_Cut_2_Cut_2.stl
118 KB
Destiny_Cut_1_Cut_1_Cut_1_Cut_2.stl
297 KB
DestinyCut_1_Cut_2_Cut_2_Cut_2.stl
87.5 KB
DestinyCut_2_Cut_1_Cut_1_Cut_1.stl
291 KB
DestinyCut_2_Cut_1_Cut_1_Cut_2.stl
265 KB
DestinyCut_2_Cut_2_Cut_2_Cut_1.stl
88.3 KB
Destiny_Warlock_Helmet Front_Piece scaled.stl
7.5 KB