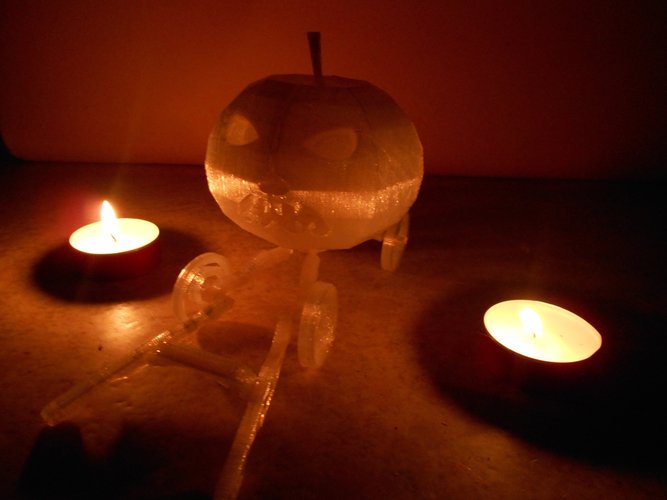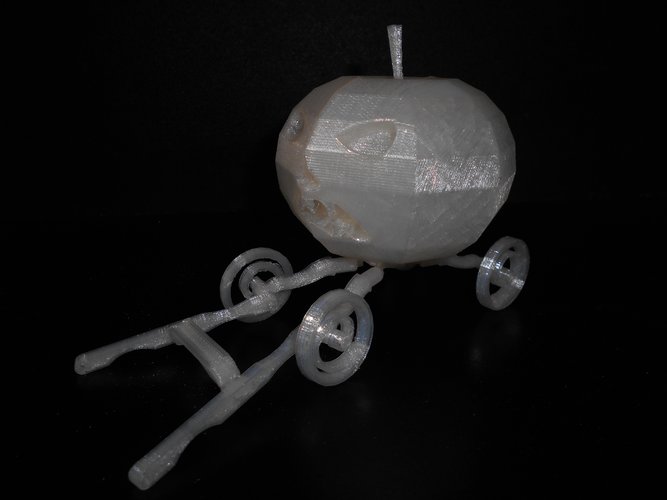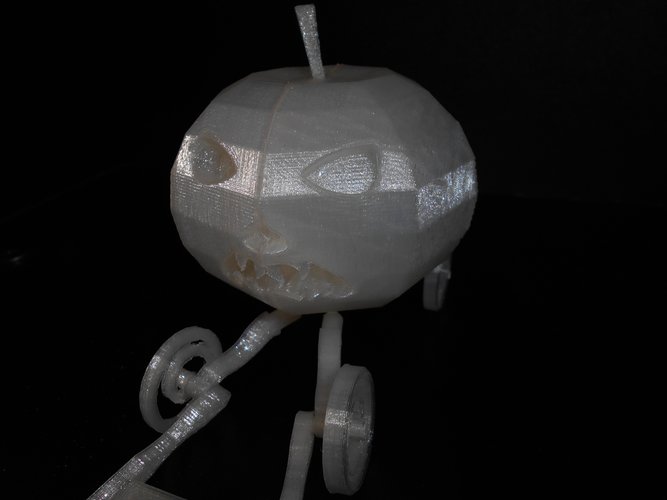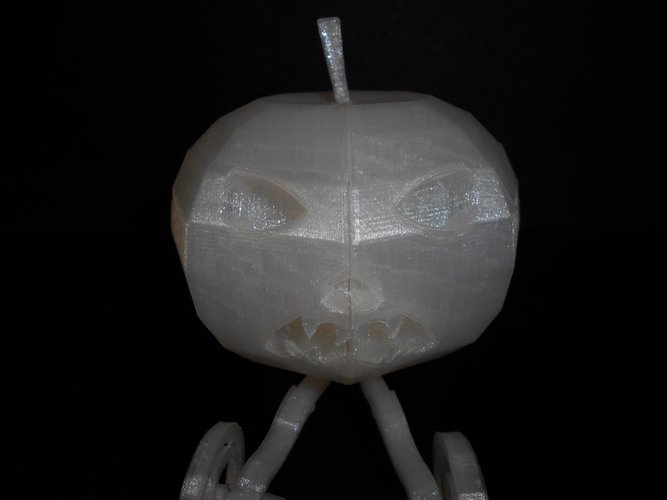 No Prints Yet

Be the first to upload a Print for this Design!
Citrouille mécanique a été inspirée d'un célèbre conte pour enfants .
Avec une citrouille aux apparences de toile d'araignée de 150 mm de diamètre en longueur , ce carrosse d' Halloween s'assemblera comme une maquette au regard maléfique .
** Attention les fichiers en double sont à inverser **
*** La citrouille est à coller sur le support des roues , les autres pièces peuvent s'emboiter ou être collées ***
Mechanical pumpkin was inspired by a famous children's story.
With a pumpkin with spider web appearance of 150 mm in length, this coach Halloween will assemble as a model to look evil.
** Warning duplicate files are to reverse **
*** Pumpkin is to stick on the wheel support, other parts may follow suit or be glued ***
RackMultipart20151016-30372-1jmw6jm.zip/carrosse citrouille part 6 x2.stl
32.3 KB
RackMultipart20151016-30372-1jmw6jm.zip/carrosse citrouille part 7 x2.stl
22.1 KB
RackMultipart20151016-30372-1jmw6jm.zip/carrosse citrouille part 5 x2.stl
32.4 KB
RackMultipart20151016-30372-1jmw6jm.zip/carrosse citrouille part 8 1.stl
16.5 KB
RackMultipart20151016-30372-1jmw6jm.zip/carrosse citrouille part 8 x2.stl
8.29 KB
RackMultipart20151016-30372-1jmw6jm.zip/carrosse citrouille.stl
43.5 KB
RackMultipart20151016-30372-1jmw6jm.zip/citrouille carrosse queue.stl
6.33 KB
RackMultipart20151016-30372-1jmw6jm.zip/carrosse citrouille a inverser.stl
43.5 KB
RackMultipart20151016-30372-1jmw6jm.zip/carrosse citrouille axe x4.stl
7.99 KB
RackMultipart20151016-30372-1jmw6jm.zip/carrosse citrouille part 2.stl
23.9 KB
RackMultipart20151016-30372-1jmw6jm.zip/carrosse citrouille part 3.stl
1.84 KB
RackMultipart20151016-30372-1jmw6jm.zip/carrosse citrouille part 4 X2 a inverser.stl
53.6 KB
RackMultipart20151016-30372-1jmw6jm.zip/carrosse citrouille part 4 x2.stl
53.6 KB