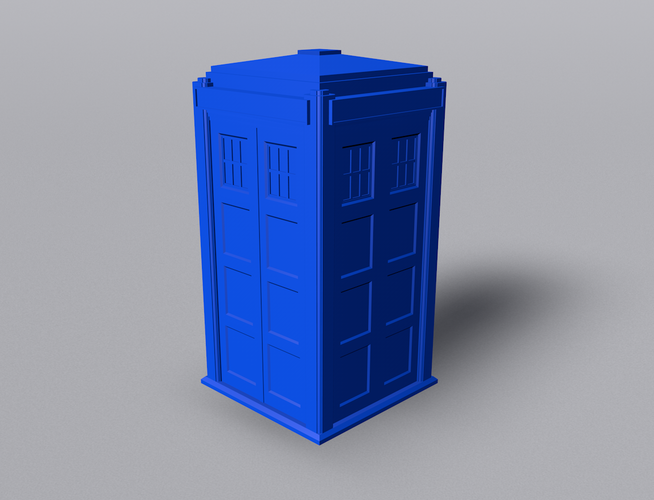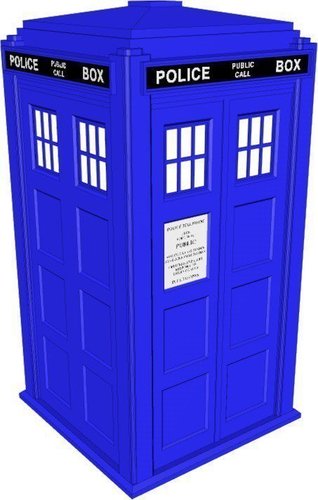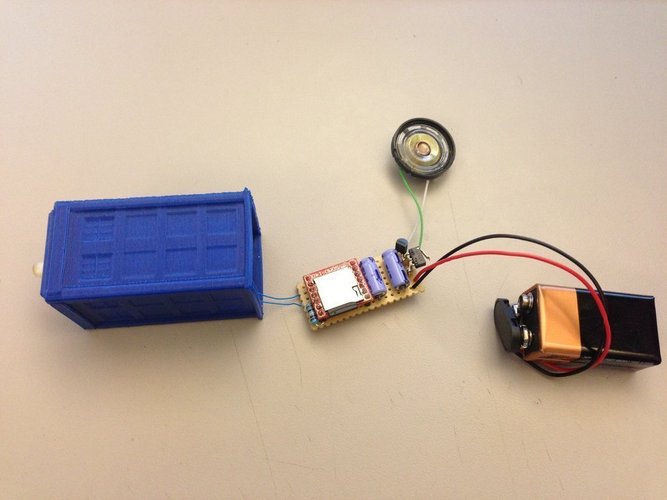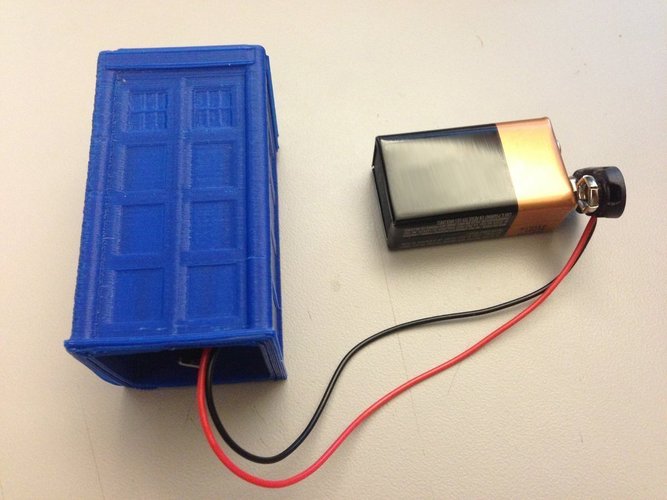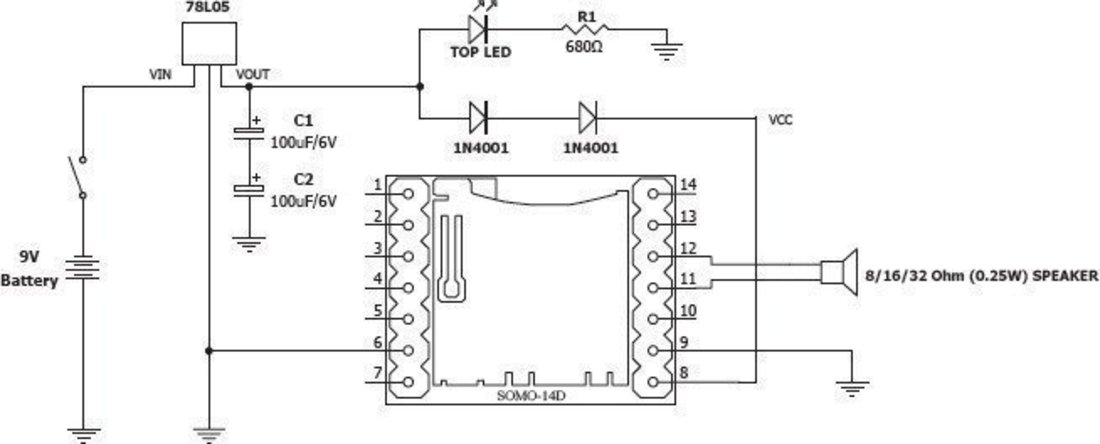 No Prints Yet

Be the first to upload a Print for this Design!
 When the TARDIS is lifted a light and sound chip activates and plays the theme song.
The sound chip has a micro SD slot, a 2GB chip provides plenty of space for the current Dr. Who theme (200K). Build time was about two hours and included the following: 
1 - SOMO-14D Sound Module
2 - 4001 Diodes
1 - Sub-microswitch
1 - 680 ohm resistor
2 - 100uF 10v capacitors
1 - 78L05 regulator
1 - Blinking white LED
1 - Scavenged 1" diameter speaker
1 - 9v battery clip
Instructions Inspired by others, this is a fresh design that optimizes interior space. Found plans for the full size TARDIS at TARDIS Builders, modeled it in Cinema 4D and scaled it down to fit my Thing-O-Matic. Interior is large enough for a 9v battery. Sliced and printed with Replicator 40, took just over 2 hours to print.