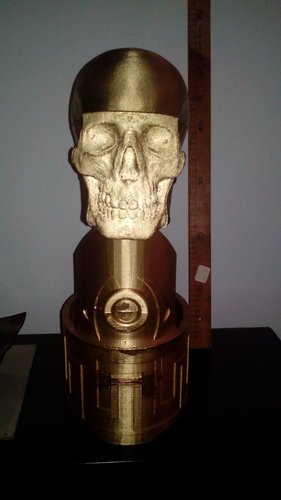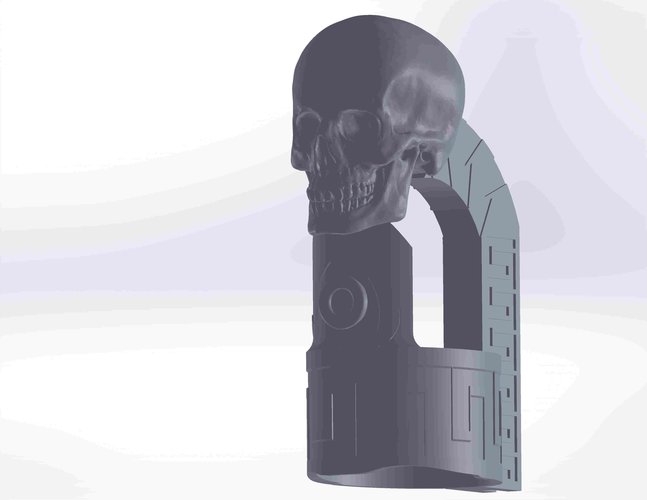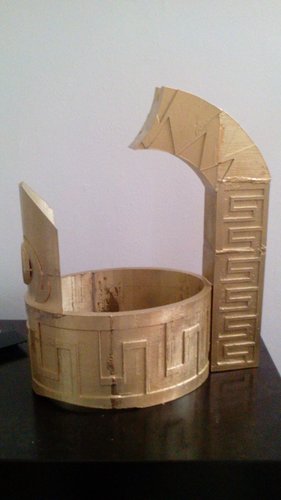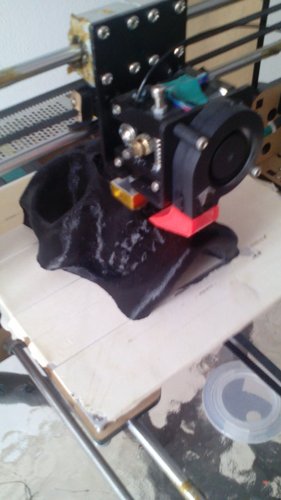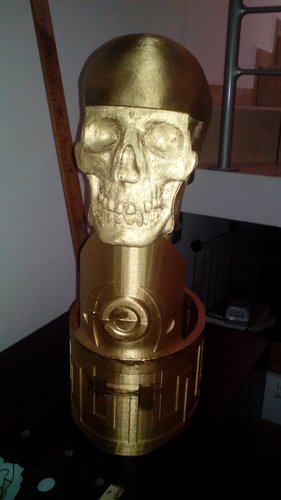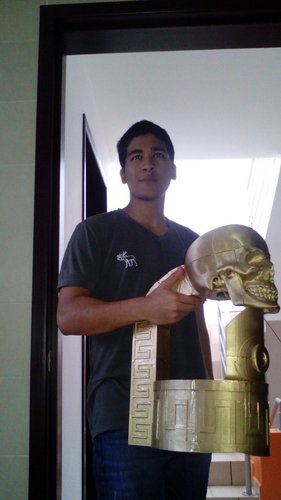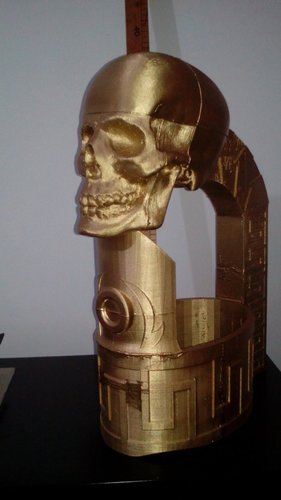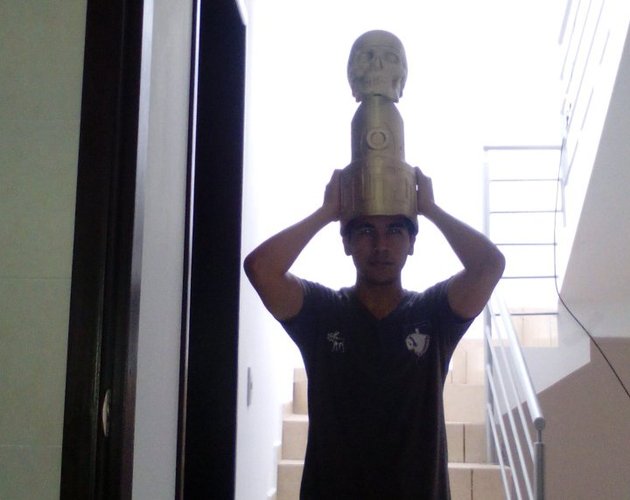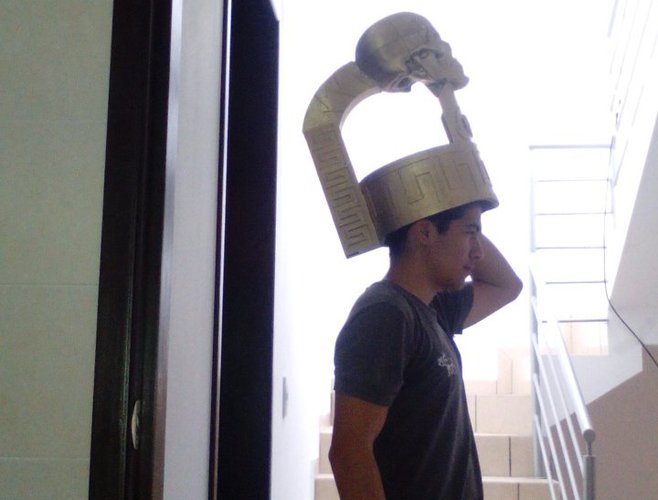 No Prints Yet

Be the first to upload a Print for this Design!
IF YOU WILL PRINT THE 'FIRTS'(MAN 190CM) ,YOU HAVE TO DO SCALE THE SKULL TO 17.5. IF YOU WILL PRINT THE 'SECOND'(FOR WOMAN OR 170CM MAN) SCALE THE SKULL TO 14 OR 15. SOME PARTS IN THE SECOND DOES NOT NEED SUPPORT.
THEN, YOU HAVE TO PASTE EVERY PARTS JUST LIKE THE IMAGES.
YOU CAN PAINT IT.
IT TAKE AROUND 90 HOURS WITH:
INFILL : 3%
SUPPORT: YES
PERIMETERS: 2
HEIGHT LAYER: 0.3MM
EXTRUDER : 0.35MM
SPEED: 90 mm/s as maximun
ENJOY IT.
INSPIRED BY https://www.youtube.com/watch?v=fNbzpKNY8qs
SECOND.zip/PENACHO170cm - PENACHO170cm (Cut 1) (Cut 2) (Cut 1).stl
51.2 KB
SKULL.zip/CRANEO 4 (Cut 1).stl
650 KB
FIRTS.zip/PENACHO - PENACHO (Cut 6 BOTTOM.stl
245 KB
FIRTS.zip/PENACHO - PENACHO (Cut 3).stl
48.7 KB
SKULL.zip/CRANEO 4 (Cut 2).stl
1.14 MB
SKULL.zip/CRANEO 4.stl
1.59 MB
SKULL.zip/CRANEO 2.stl
249 KB
FIRTS.zip/PENACHO - PENACHO (Cut 5 BOTTOM (Cut 1).stl
199 KB
FIRTS.zip/PENACHO - PENACHO (Cut 1) (Cut 2).stl
114 KB
FIRTS.zip/PENACHO - PENACHO (Cut 1) (Cut 1)(CUT 1).stl
42.9 KB
SECOND.zip/PENACHO170cm - PENACHO170cm (Cut 1) (Cut 2) (Cut 2).stl
161 KB
SECOND.zip/PENACHO170cm - PENACHO170cm (Cut 1) (Cut 1) (Cut 1).stl
75.1 KB
SECOND.zip/PENACHO170cm - PENACHO170cm (Cut 2) (Cut 2).stl
201 KB
SECOND.zip/PENACHO170cm - PENACHO170cm (Cut 1) (Cut 1) (Cut 2).stl
54.8 KB
SECOND.zip/PENACHO170cm - PENACHO170cm (Cut 2) (Cut 1).stl
312 KB
FIRTS.zip/PENACHO - PENACHO (Cut 4 top.stl
209 KB
FIRTS.zip/PENACHO - PENACHO (Cut 5 BOTTOM (Cut 2).stl
252 KB
SKULL.zip/CRANEO 1.stl
256 KB
SKULL.zip/CRANEO 3.stl
414 KB