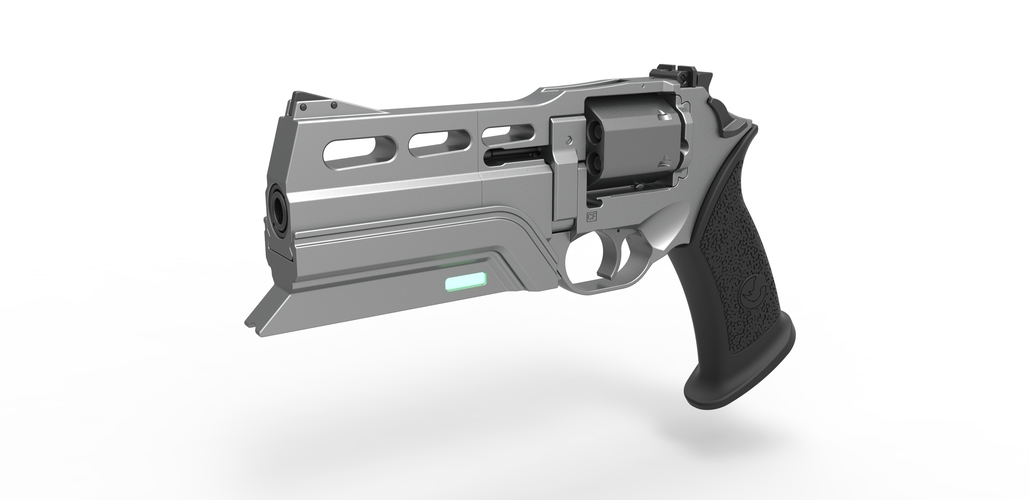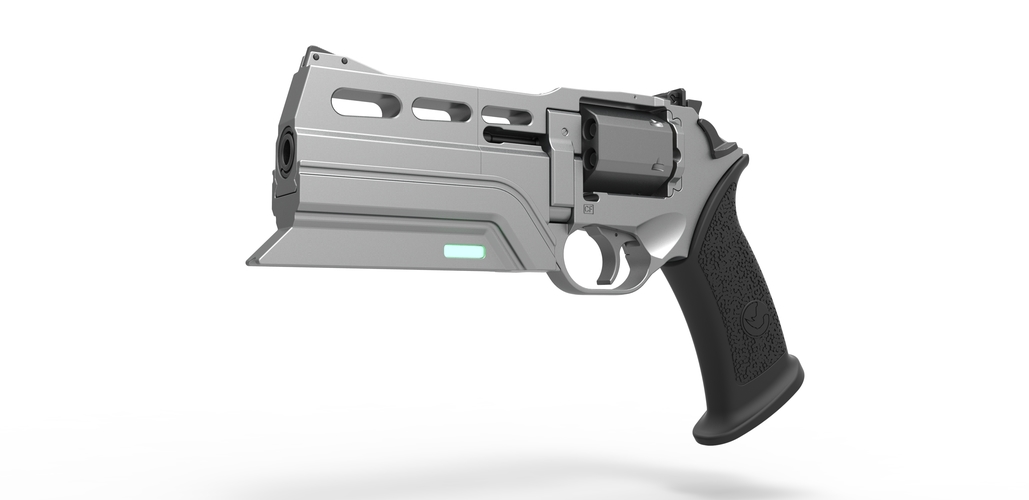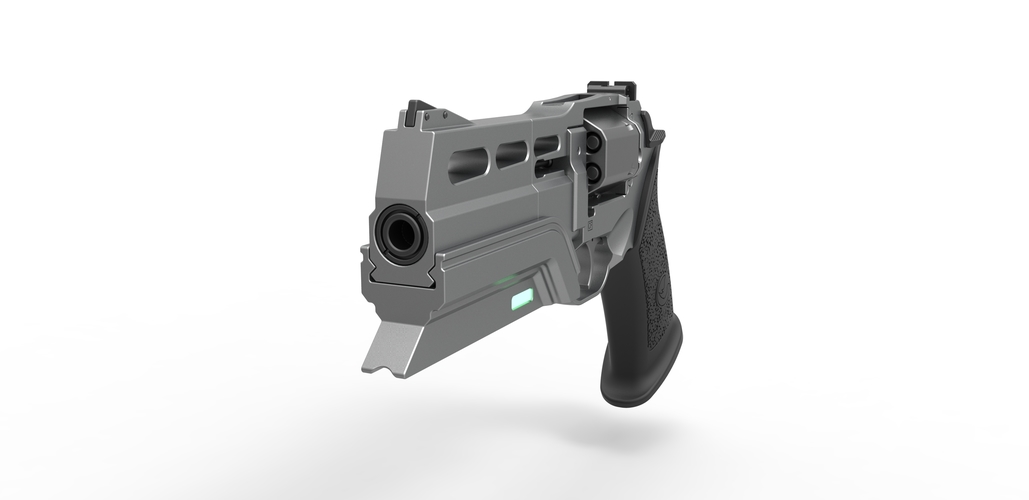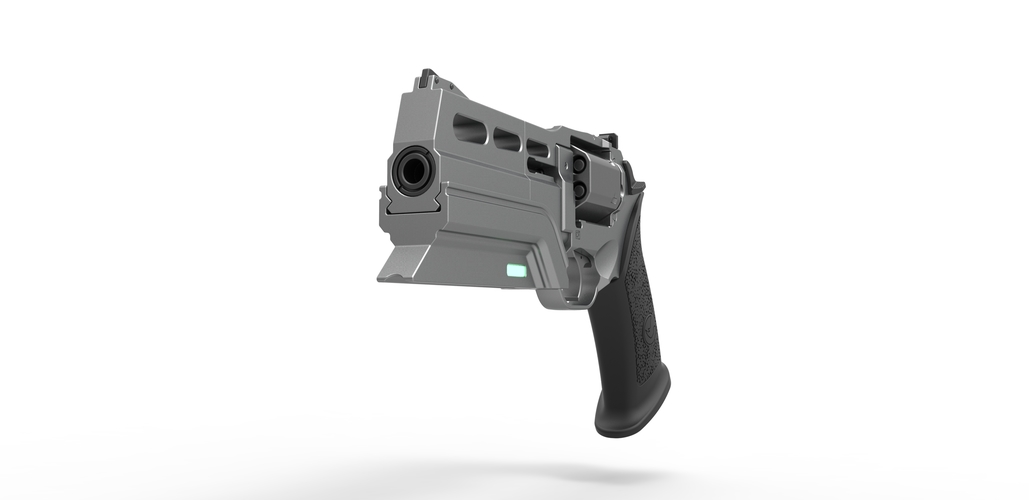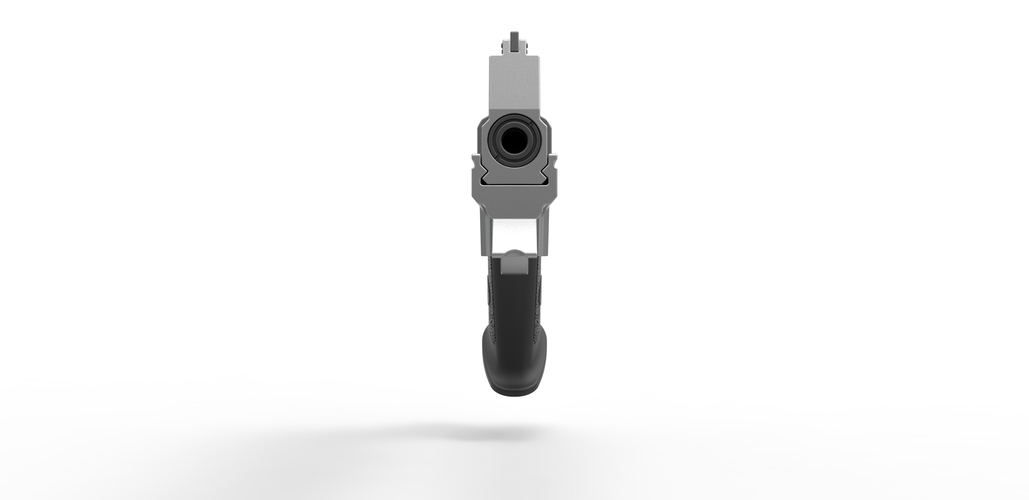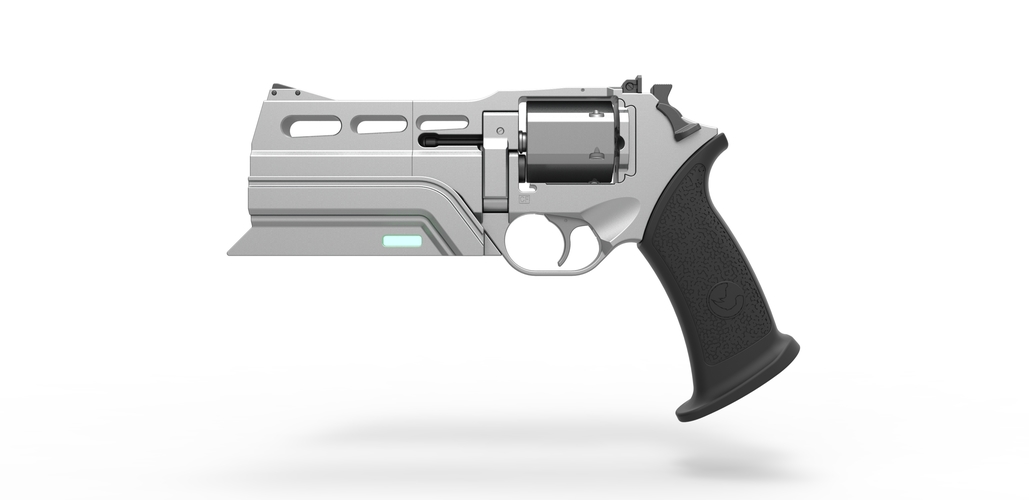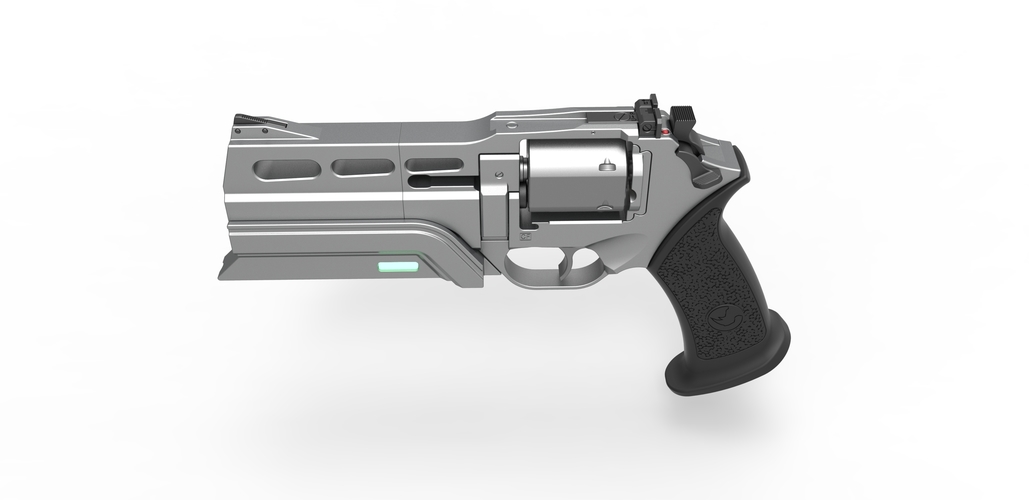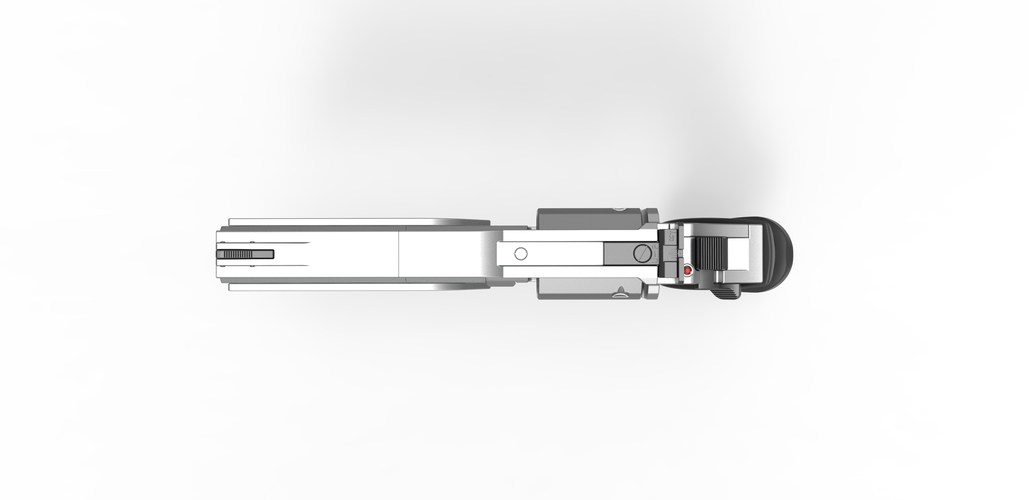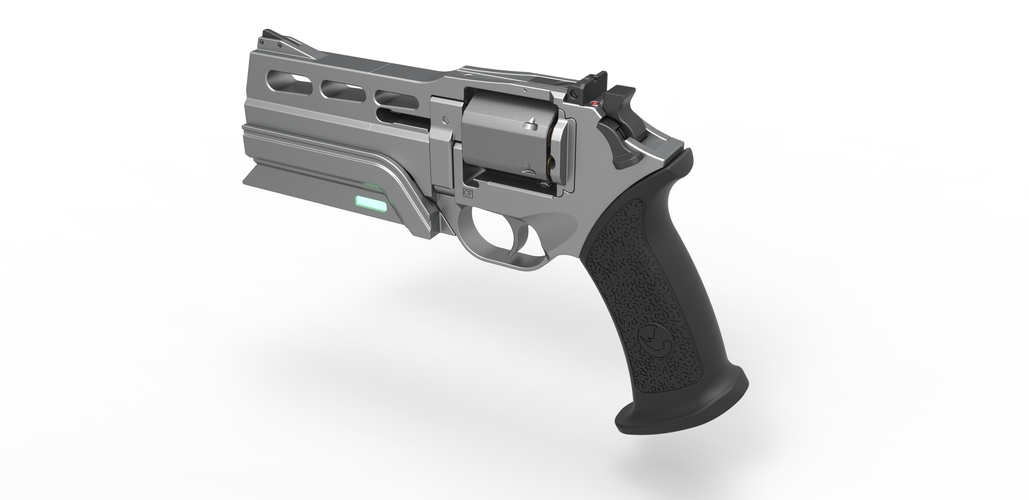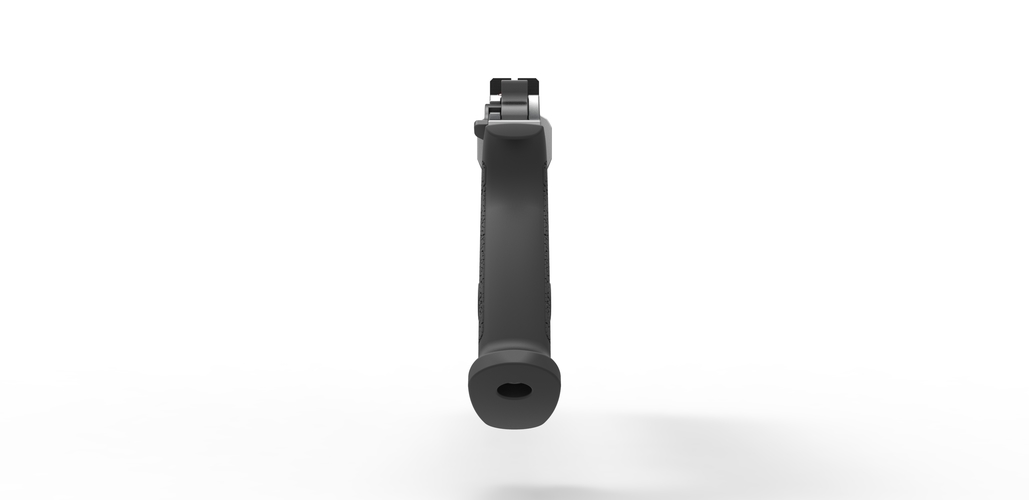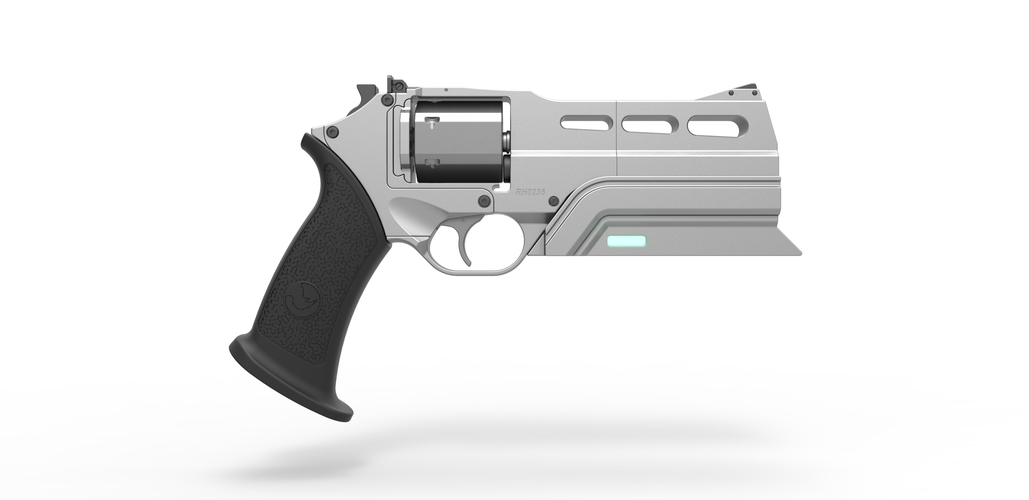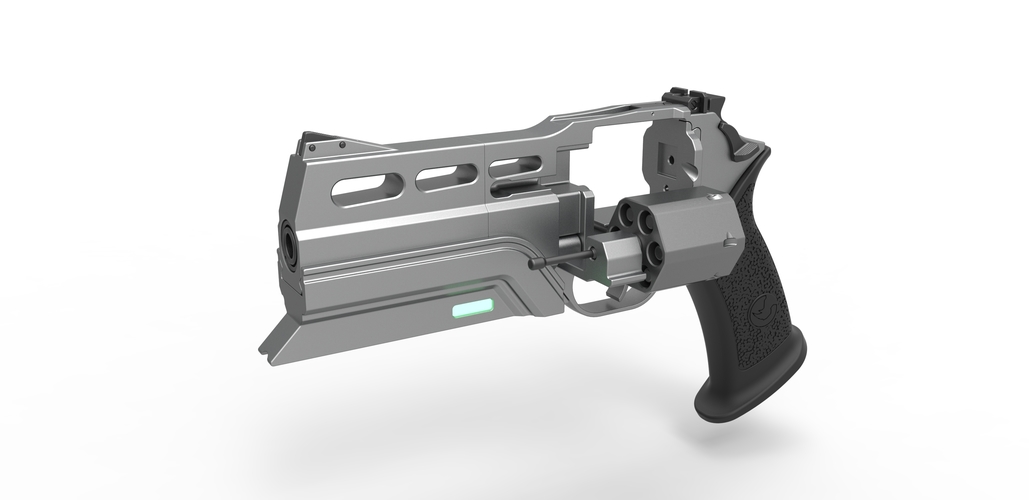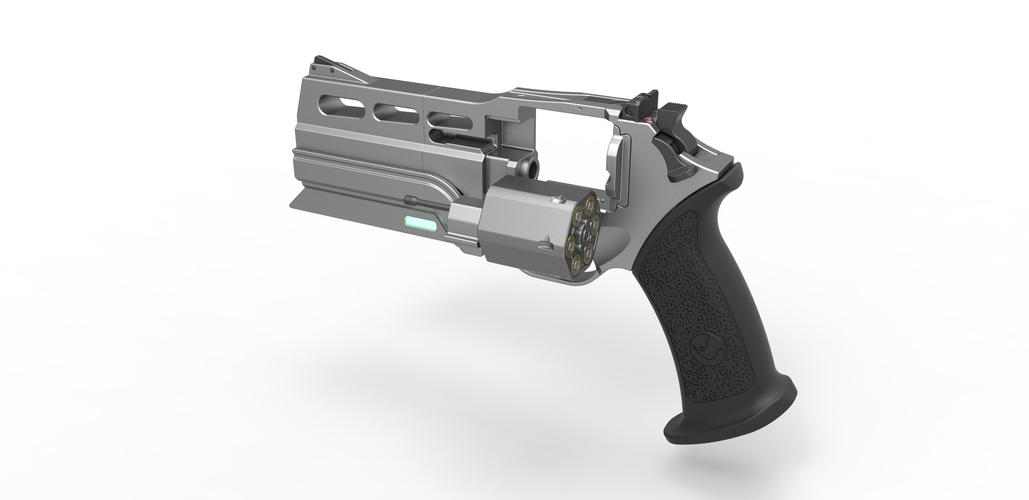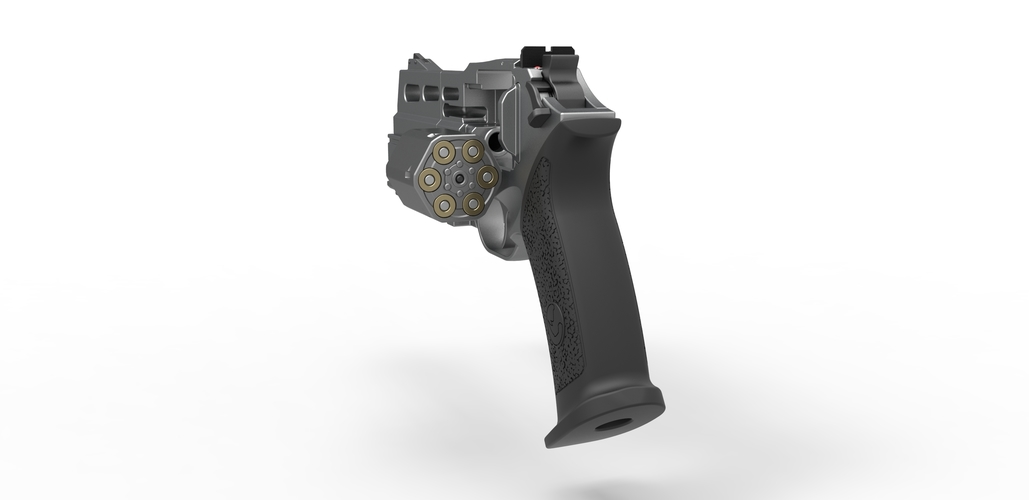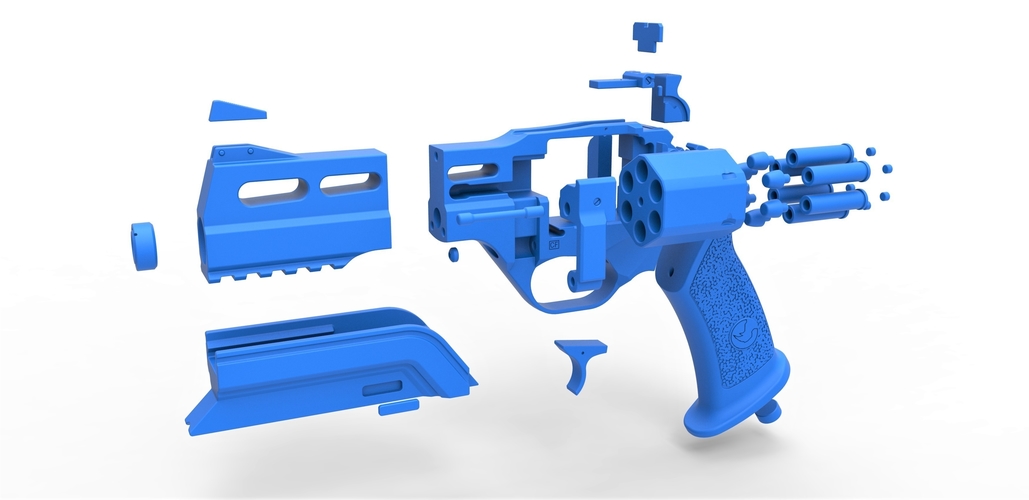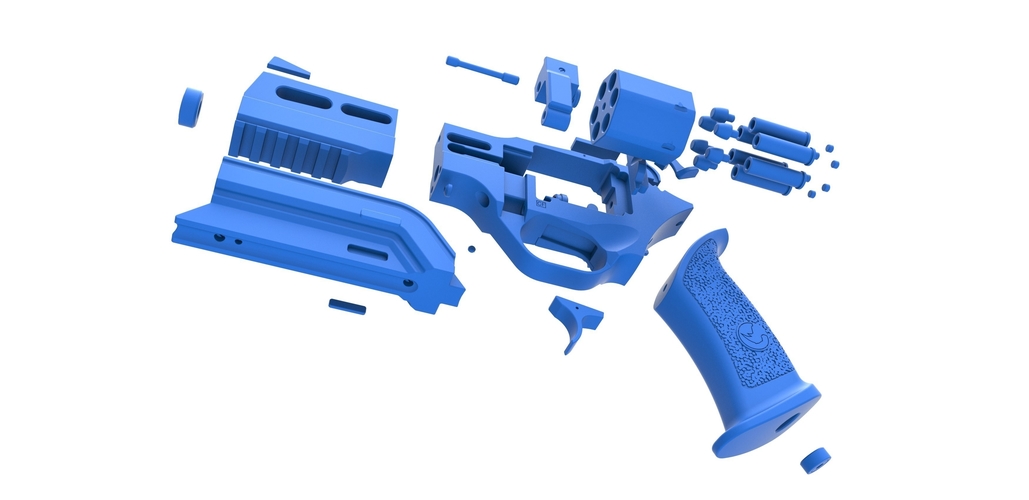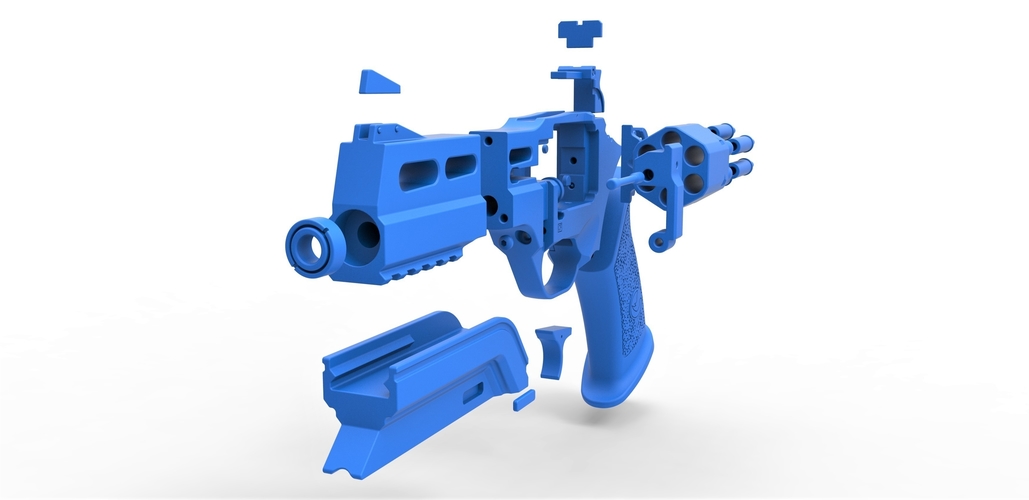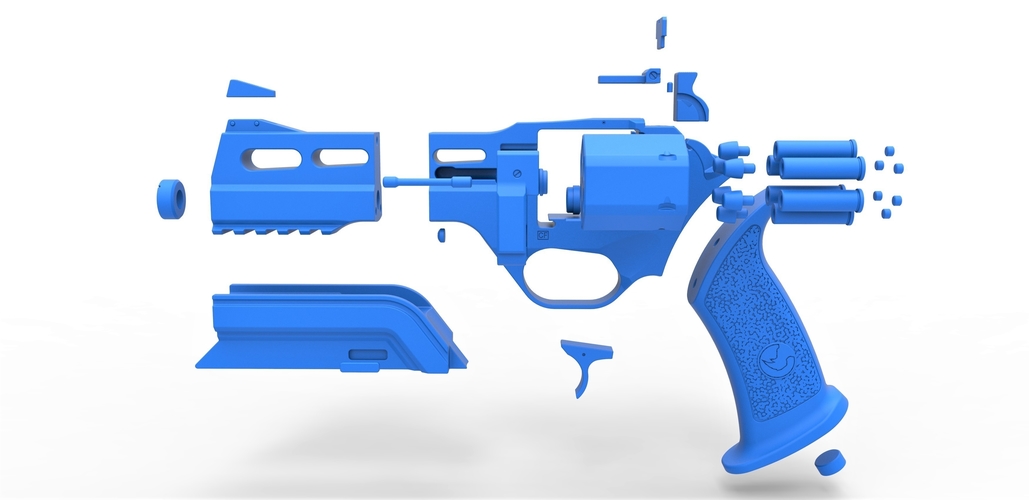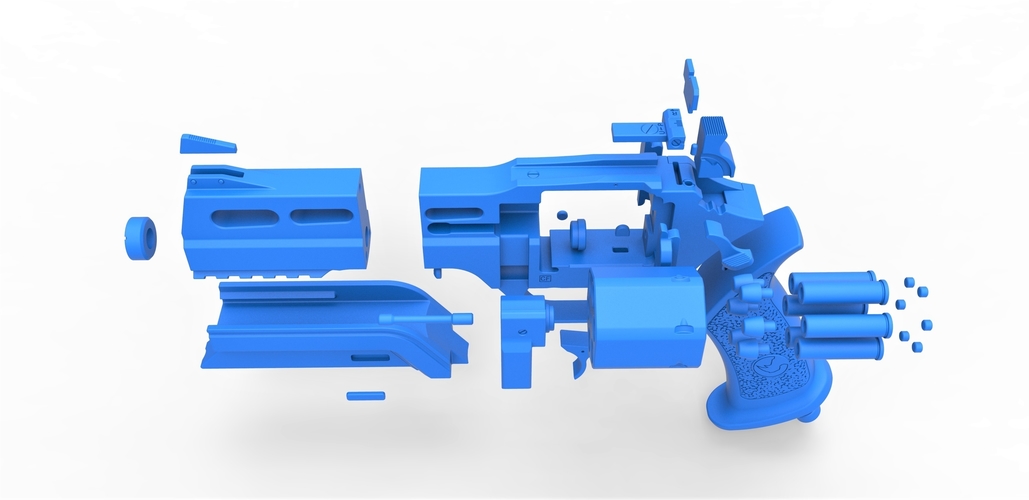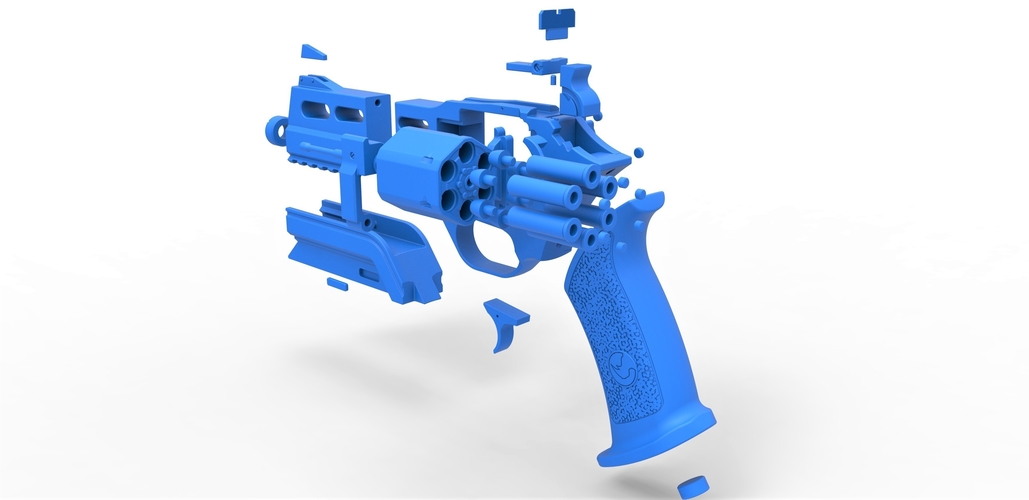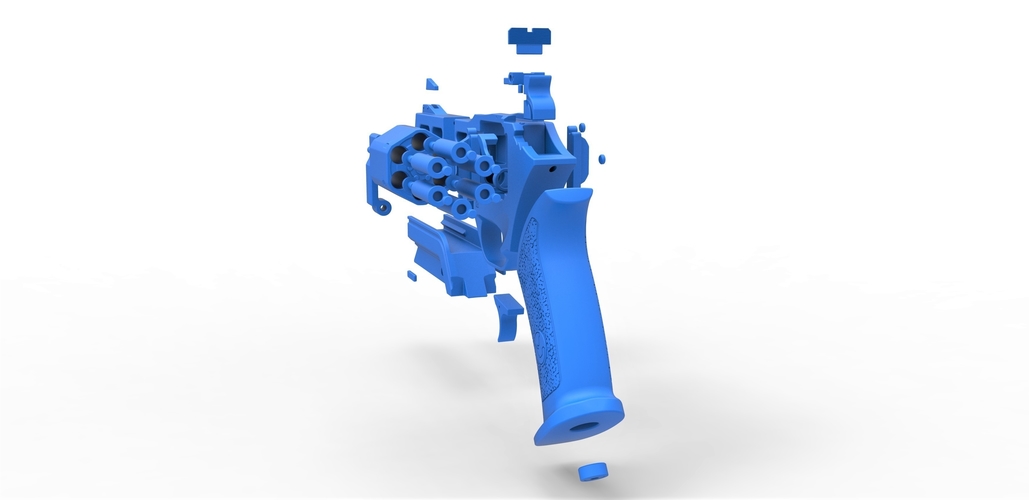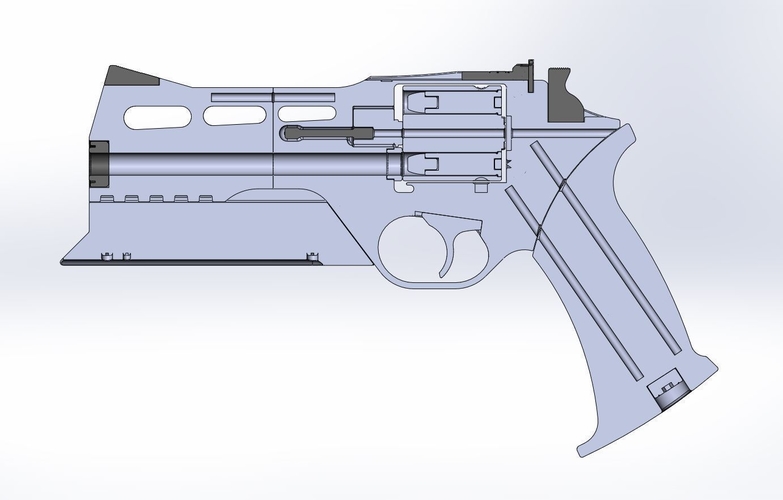 No Prints Yet

Be the first to upload a Print for this Design!
Model dimensions:
- length - 266.5 mm
- height - 161 mm
- width - 38 mm
- length of the longest part - 140.5 mm
The model consists of parts: Barrel bottom part, Barrel front insert, Barrel, Body, Bullet bodies, Bullet front parts, Bullet rear inserts, Cocking indicator, Cylinder arm, Cylinder fixator, Cylinder front rod, Cylinder, Front screw cap insert, Front sight, Hammer, Handle bottom insert, Handle, Left side insert, Rear sight part 1,2, Right side insert, Side crew cap inserts, Side indicators, Side screw insert, Side trigger, Spacer, Trigger.
During assembling use guiding metal rods with diameter 3 mm.
Revolver - Barrel bottom part-1.STL
10.9 MB
RackMultipart20211216-46-1iwcgb3.zip/Revolver_disassembled.obj
103 MB
RackMultipart20211216-46-507s5q.zip/Revolver.mtl
8.91 KB
RackMultipart20211216-46-507s5q.zip/Revolver.obj
207 MB
RackMultipart20211216-46-1iwcgb3.zip/Revolver_disassembled.mtl
3.42 KB
RackMultipart20211216-46-1ap5kde.zip/Revolver.STL
149 MB
Revolver - Bullet rear insert-6 items.STL
47 KB
Revolver - Trigger-1.STL
1.81 MB
Revolver - Spacer-1.STL
117 KB
Revolver - Side trigger-1.STL
2.12 MB
Revolver - Side screw insert-1.STL
381 KB
Revolver - Side indicator-2 items.STL
751 KB
Revolver - Side crew cap insert-3 items.STL
437 KB
Revolver - Right side insert-1.STL
1.55 MB
Revolver - Rear sight part 2-1.STL
834 KB
Revolver - Rear sight part 1-1.STL
3.21 MB
Revolver - Left side insert-1.STL
2.23 MB
Revolver - Handle-1.STL
56.8 MB
Revolver - Handle bottom insert-1.STL
599 KB
Revolver - Hammer-1.STL
1.71 MB
Revolver - Front sight-1.STL
812 KB
Revolver - Front screw cap insert-1.STL
672 KB
Revolver - Cylinder-1.STL
9.53 MB
Revolver - Cylinder front rod-1.STL
914 KB
Revolver - Cylinder fixator-1.STL
393 KB
Revolver - Cylinder arm-1.STL
3.47 MB
Revolver - Cocking indicator-1.STL
375 KB
Revolver - Bullet front part-6 items.STL
422 KB
Revolver - Bullet body-6 items.STL
1.53 MB
Revolver - Body-1.STL
21 MB
Revolver - Barrel-1.STL
13.7 MB
Revolver - Barrel front insert-1.STL
1.57 MB