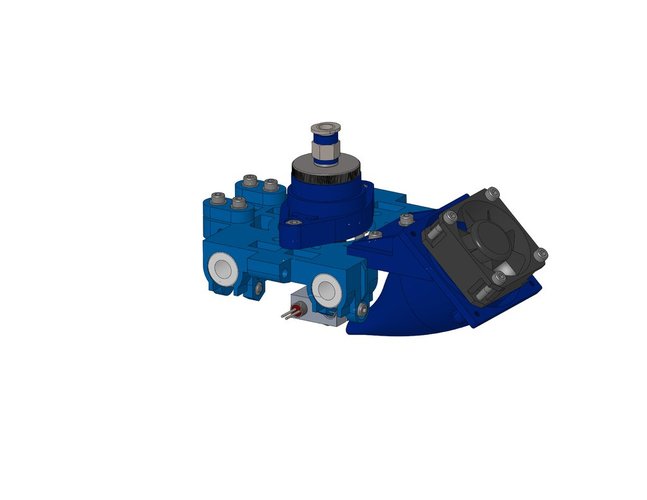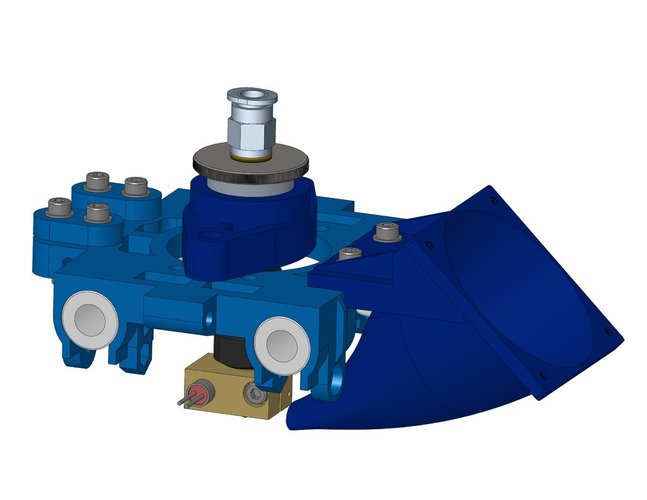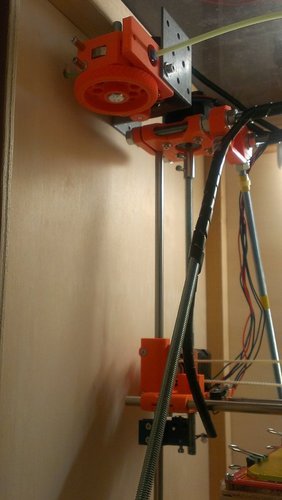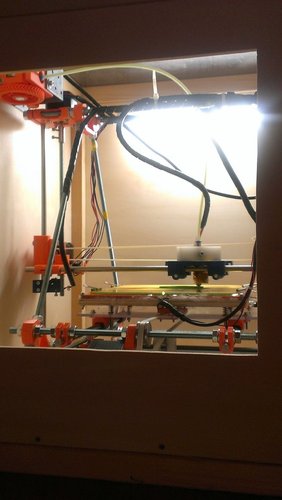 No Prints Yet

Be the first to upload a Print for this Design!
01.06.2015: new data was uploaded of fan-holder which can be used for 50x50 and for 40x40 fans. please have a loot at: https://www.youtube.com/watch?v=v_Ui9q-miMg&feature=youtu.be Bowden Extruder for the Prusa-Mendel i2 x-carriage
with alignment-setting of the j-head in z for easy adjusting of zero position in z "standard" wade´s extruder can be used! what you need: x-carriage + wade´s extruder + parts for bowden-Extruder (I am actually developping) + PTFE-sleeve (Di=2mm, Da=4mm) Further information will come soon - I am actually building a prototype. Ready at last: I tested function on 11.07.2014 - great! The asjustment of the z-end-stop is good... but the adjustment of the extruder-z-position is much better. Printing brim and skirt at the beginning of a print, you can adjust the height while moving x- and y-axis and printing! So you can adjust the optimal z-position for the first layer on bed (0,1mm is no problem as I tried!) The first testprint was really great, cause printing first layer is no problem anymore - the first layer was perfect fixed to the bed and I did not need extra prints to adjust the correct height at the beginning of printing! I will post a youtube video soon for that! If someone is interested for the metal-parts or the complete unit (for correct function you will need metal-parts as shown in the given stl-file on thingiverse - I made some small changes to the showed files here for correct function (I did not make actual drafts for that) - please send me a e-mail for your interest to: [email protected] If I get a higher number of requests (perhaps >50...100, I have to check that with possible suppliers), if there is enough interest, I could do a calculation of the price/unit. Making only few units, the costs will be to high for production and you will have to make that parts on your own!
Autorobotics_Bowden_Extruder_JHead_Holder_11072014.STL
510 KB
fan_holder_50x50__40x40.STL
5.69 MB
Autorobotics_Bowden_Extruder_JHead_11072014.STL
5.58 MB