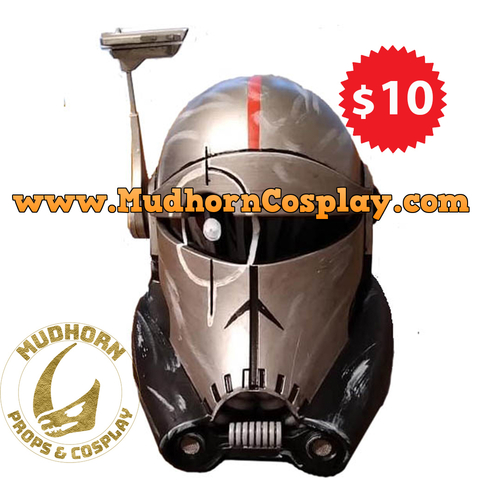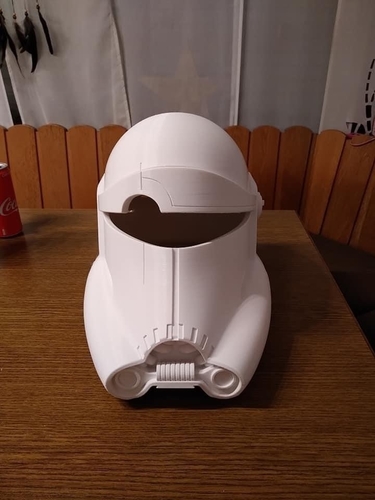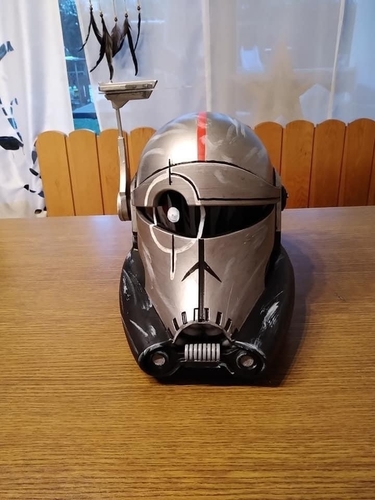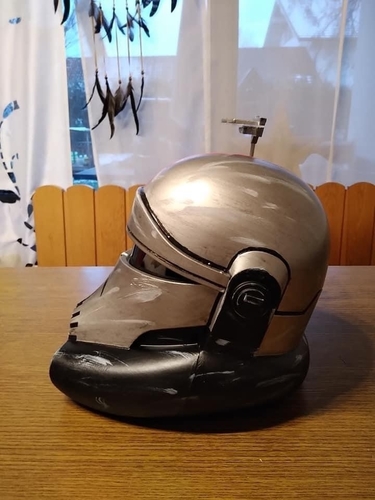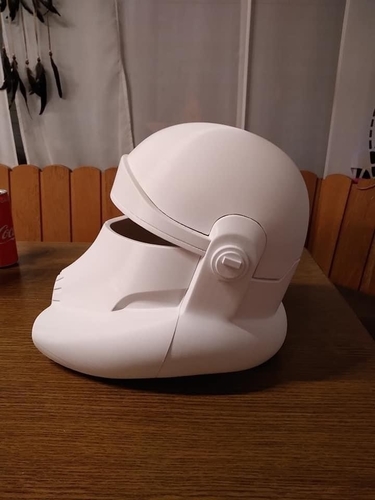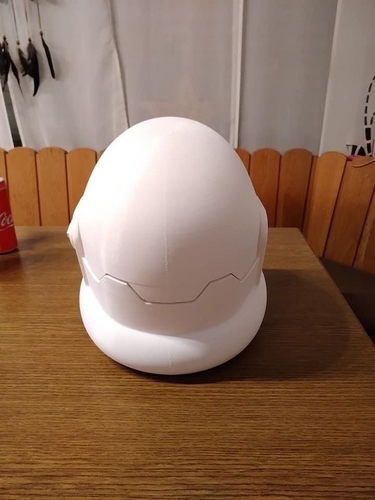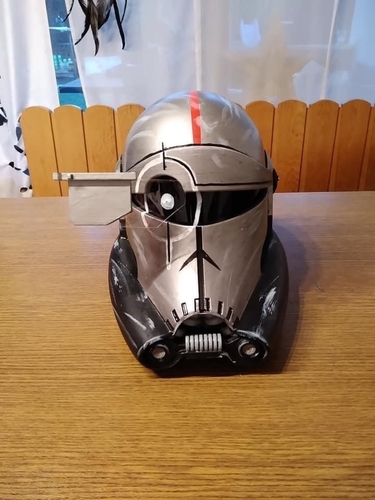 No Prints Yet

Be the first to upload a Print for this Design!
Star Wars Cosplay - Bad Batch Helmet - Crosshair
https://mudhorncosplay.com/pro...
This is a digital file for 3D Printing a Star Wars cosplay Helmet of Crosshair, from Star Wars: The Clone Wars.
Crosshair - Bad Batch - Clone Force 99 - Helmet Cosplay Full Size Helmet.
 It comes seperated into parts: Main Helmet, , Range Finder
Crosshair was part of Clone Force 99, an elite squadron of clone troopers with genetically engineered enhanced abilities.
Cold, quick, and deadly, Crosshair was the no-nonsense warrior of special unit Clone Force 99, also called the Bad Batch. A genetically modified clone, he didn't like working with 'regs,' or normal clones, but fought alongside Cody and Rex during a secret mission on Anaxes
   NOT for resale or sharing. Only for personal use. Digital product, It is watermarked and copyrighted,
finder guide plate 2.stl
684 Bytes
finder guide plate 1.stl
684 Bytes
finder bottom.stl
53.8 KB
breather tube R2.stl
1.02 MB
breather tube R1.stl
258 KB
breather tube L2.stl
1.01 MB
breather tube L1.stl
258 KB