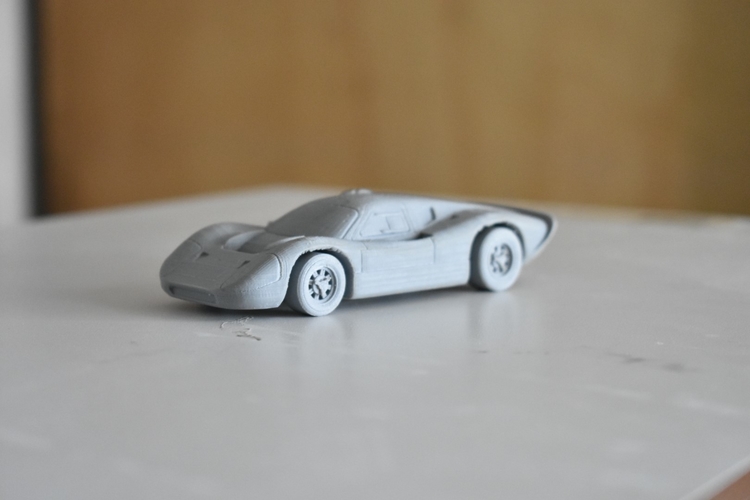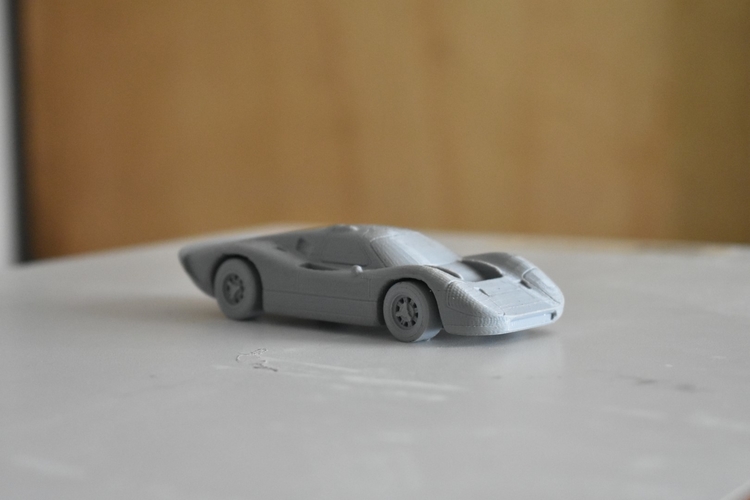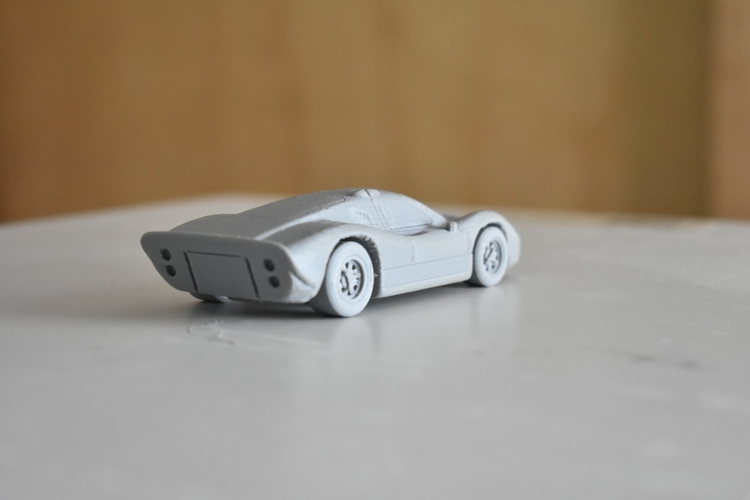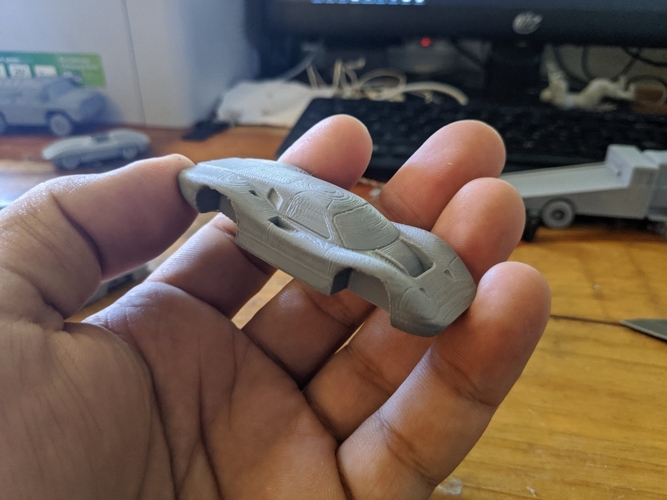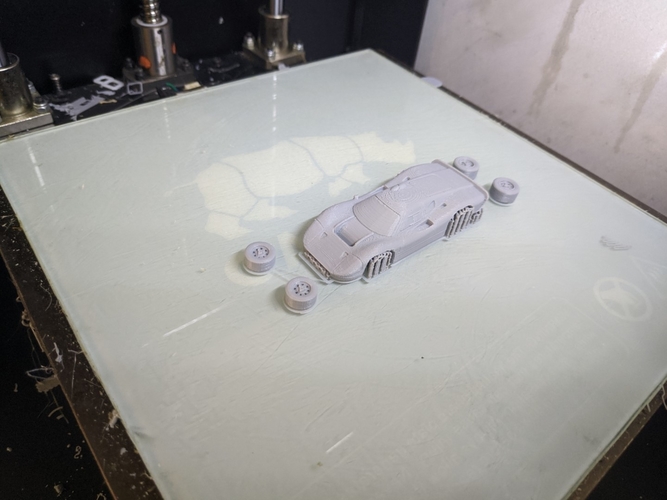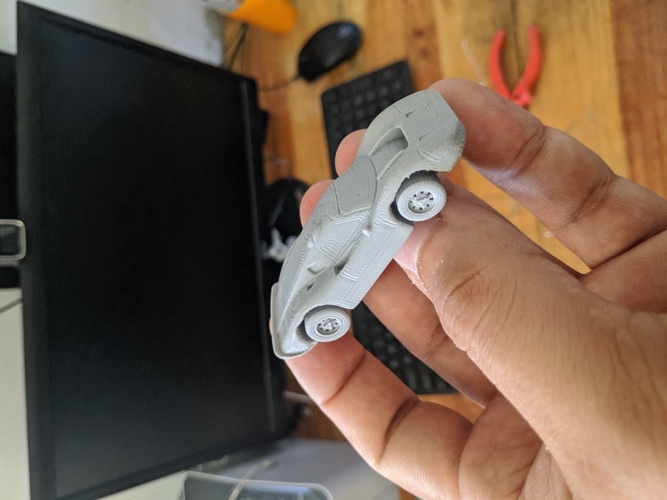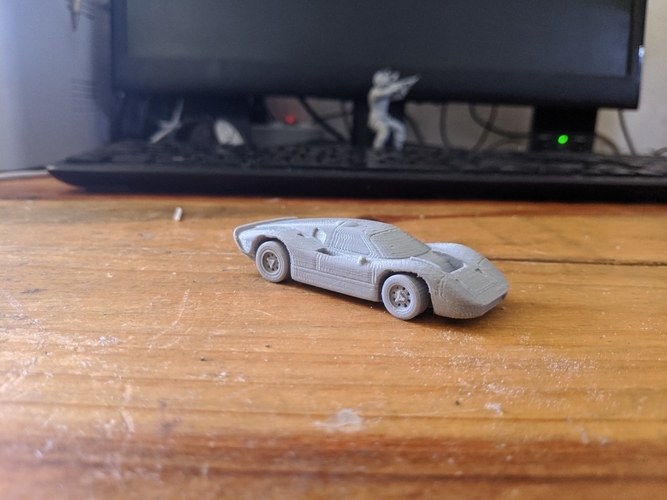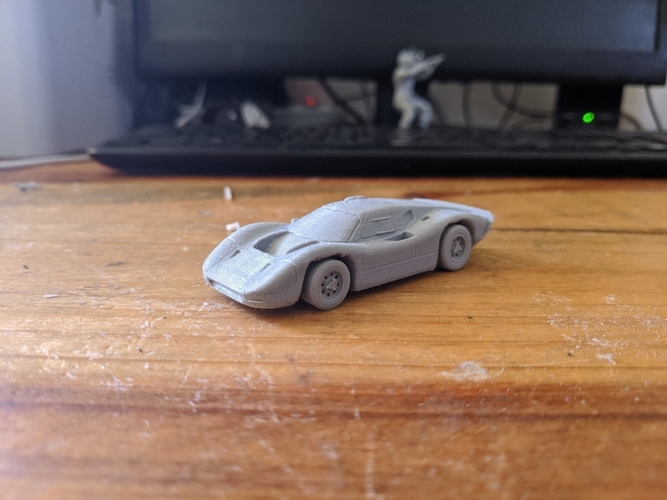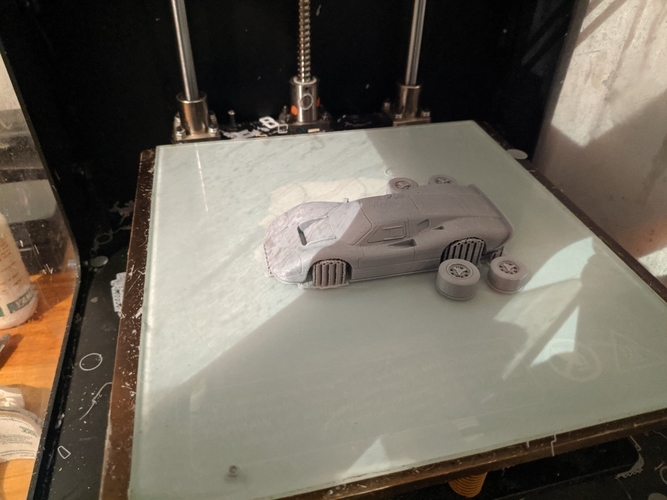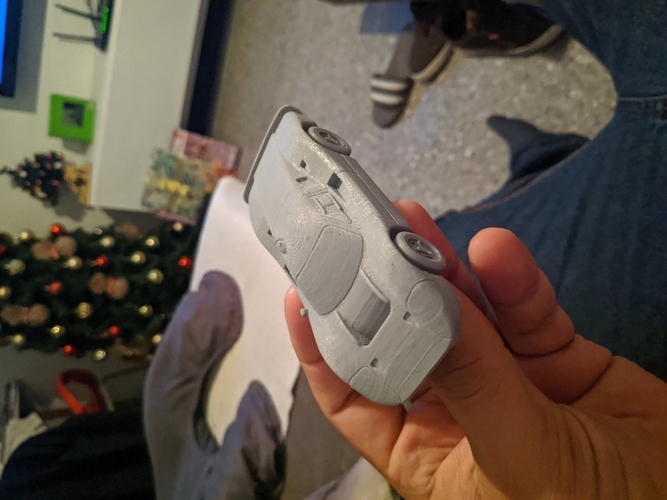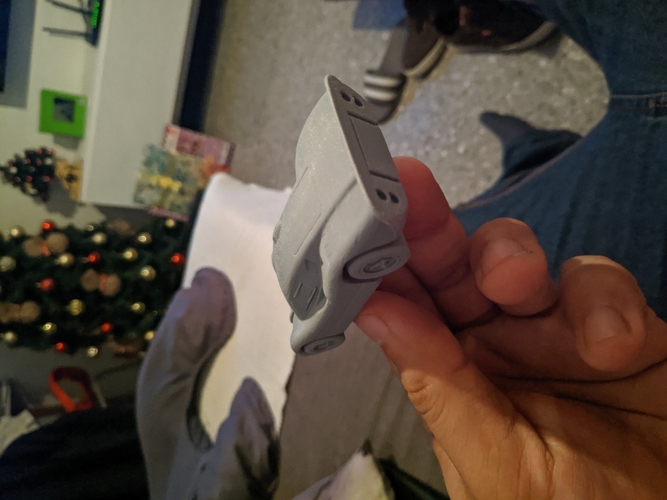 No Prints Yet

Be the first to upload a Print for this Design!
This is a 1:64 scale model of the GT40.
You can use 2mm rod for axle so the wheels rotate freely, or use 1.75 filament for rigid wheels.
For other scale use the following table:
267% for 1:24 scale 200% for 1:32 scale 149% for 1:43 scale 89% for 1:72 scale 74% for 1:87 scale
The Ford GT40 is an American high-performance endurance racing car. The Mk I, Mk II, and Mk III variants were designed and built-in England based upon the British Lola Mk6. The Mk IV model was designed and built in the United States. The range was powered by a series of Ford V8 engines modified for racing.
The GT40 effort was launched by Ford Motor Company to win long-distance sports car races against Ferrari, which won every 24 Hours of Le Mans race from 1960 to 1965. The GT40 broke Ferrari's streak in 1966 and went on to win the next three annual races. The Mk II's victory was the first win for an American manufacturer in a major European race since Jimmy Murphy's triumph with Duesenberg at the 1921 French Grand Prix. In 1967, the Mk IV became the only car designed and built entirely in the United States to achieve the overall win at Le Mans.
3D PRINTING SETTINGS
For 1:64 scale, 0.1 layer height is highly recommended
Follow me at: @guaro3d