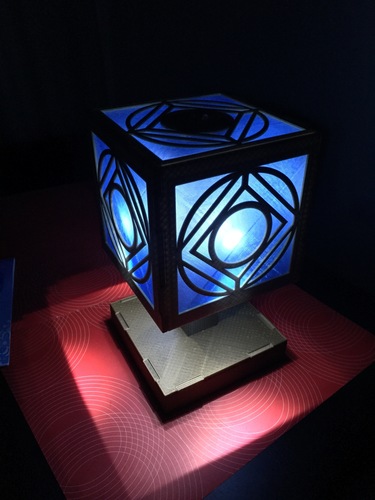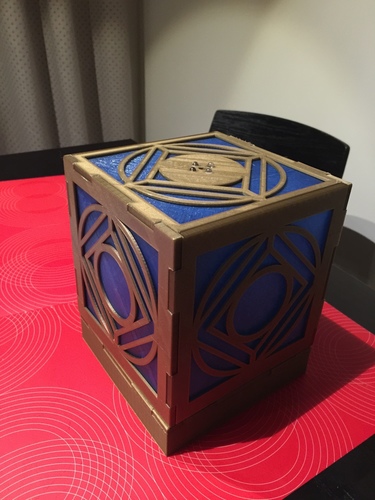 Here's a lamp I designed
It's Motorized, force controlled and it's also cloud connected!
It's a Holocron lamp using the force open and close. With the wave of a hand over the top any discerning Jedi can access the path the the light.
This project is based around the Particle Photon IoT dev board, and I have to say this has been a joy to work on!
Check out the link below for a full build tutorial
bottom case lower.stl
79.8 KB
bottom case main.stl
651 KB
holocron servo cog.stl
133 KB
silde in blue lens 0.4 x 4.stl
684 Bytes
silde in blue lens top left 0.4.stl
7.7 KB
silde in blue lens top right 0.4.stl
8.87 KB
top case side 1 and 3.stl
200 KB
top case side 2 and 4.stl
527 KB