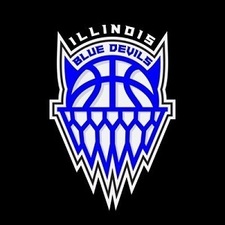 Address : Illinois Illinois Blue Devils was established in 2020 by Ed Glass as a premier youth basketball organization located in the Metro East, Illinois and St. Louis area. Our goal is always to compete at the highest level on and off the basketball court. IBD's vision focuses on the importance of fundamentals of the game of basketball. We strive to provide a positive culture for all players, coaches, and family members. As a game results driven organization, the Blue Devils pair challenging practices and training sessions to improve players' overall development.
Nothing to see here, yet!
Follow ilbluedevils to get notified of new designs, collections, and prints!