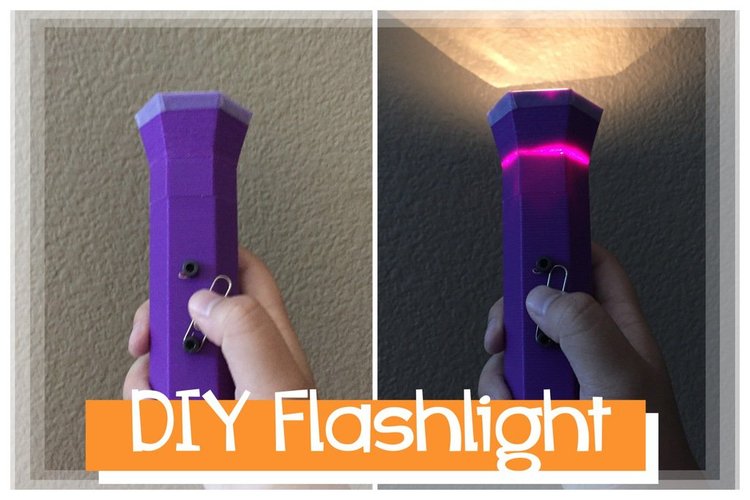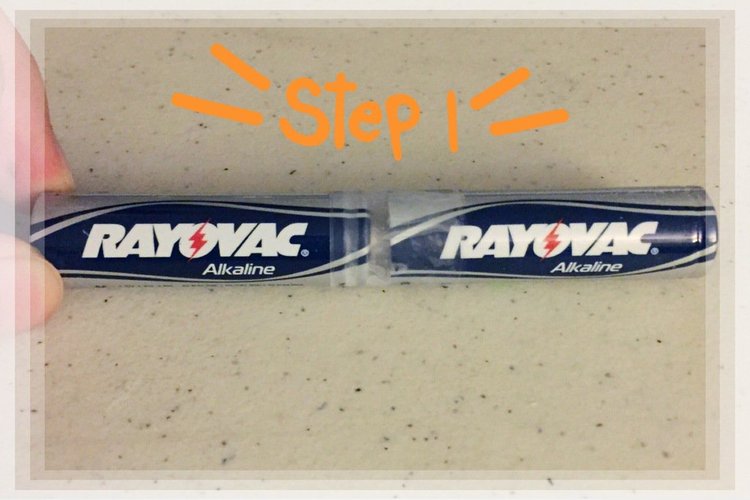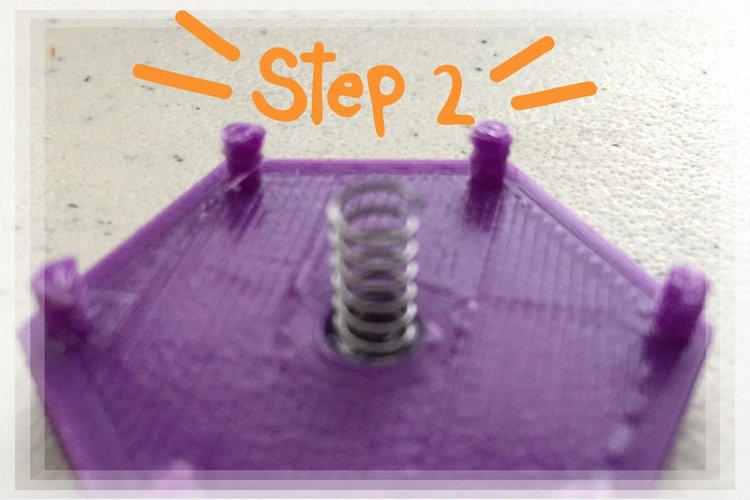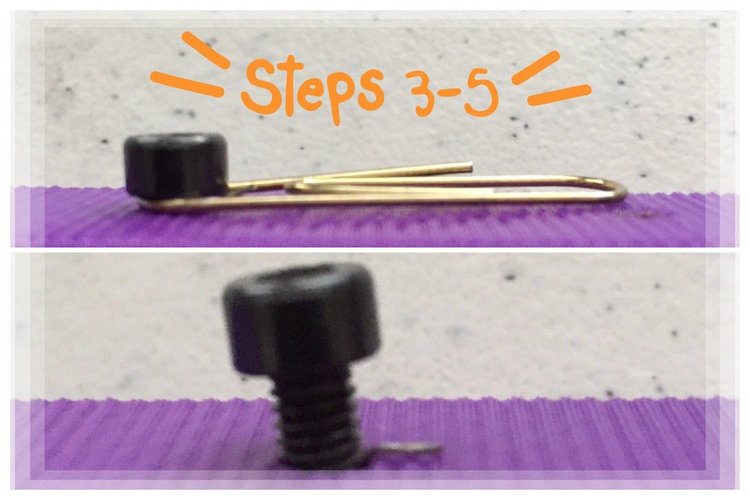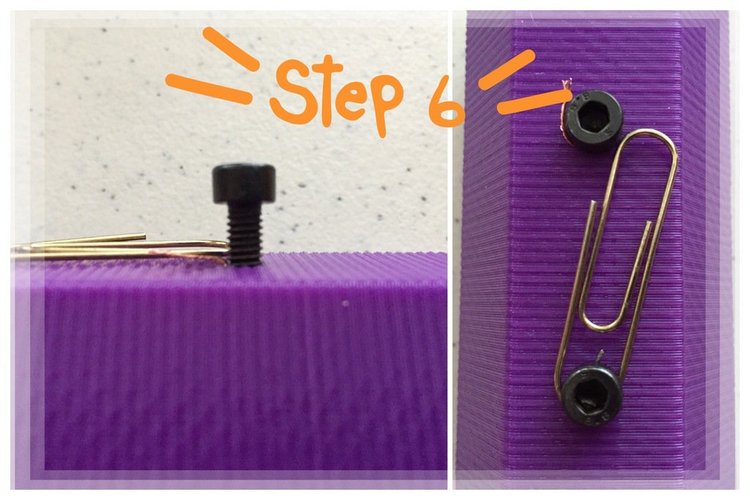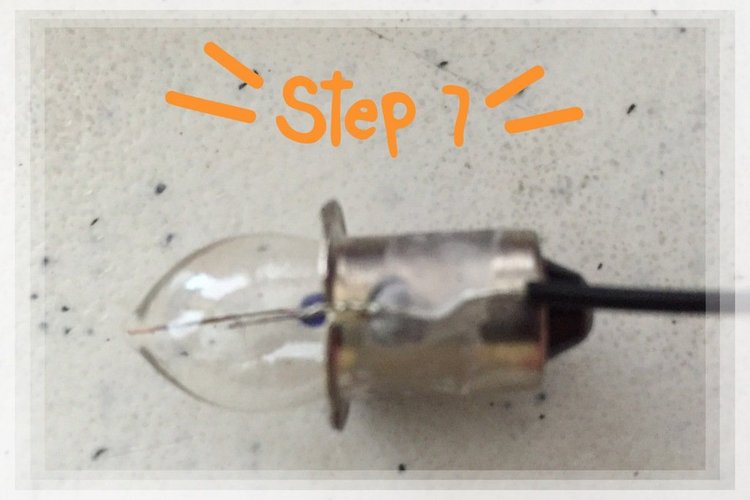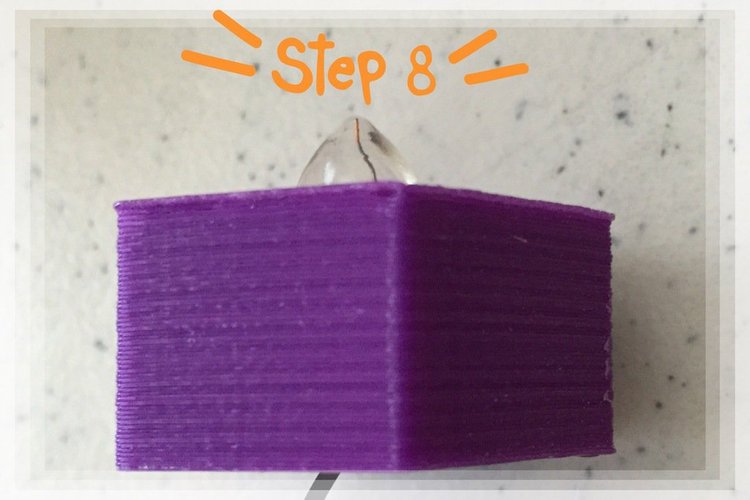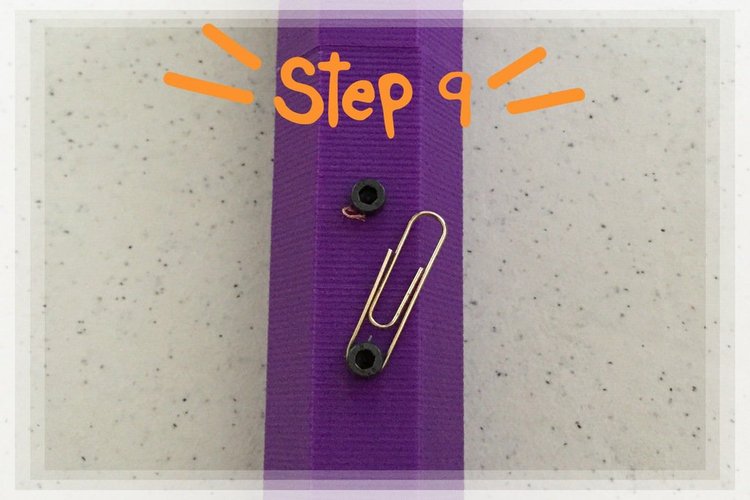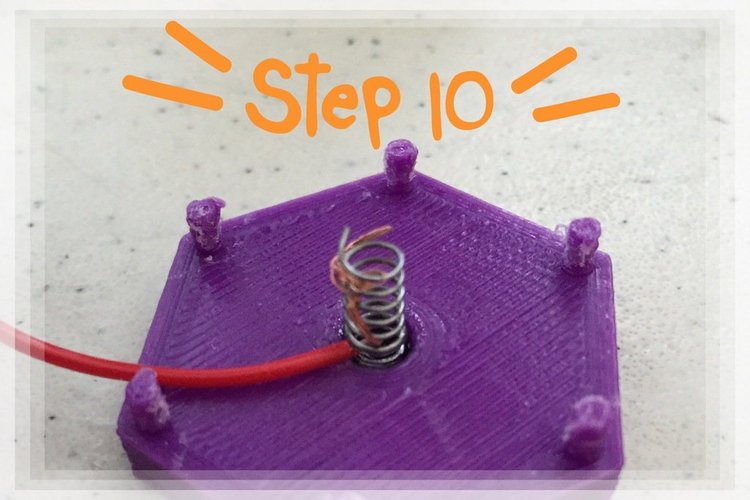 No Prints Yet

Be the first to upload a Print for this Design!
This is a very simple flashlight that you can create with things at home! With the materials you find, you can make a simple circuit inside of the provided frames to make a flashlight!
PARTS LIST
-The printed parts 
-2 M4x8mm screws (I had extra from building my 3D printer) 
-1 small paperclip 
-1 small light bulb (I found one from an old flashlight, but an LED from Christmas lights will do) 
-1 spring (from a pen)
-2 AA batteries 
-tape 
-2 wires (each 4 inches) (I cut some from old Christmas lights) 
-some tin/aluminum foil 
-super glue
PROCEDURE
***CHECK ABOVE FOR PICTURES OF EACH STEP
***THROUGHOUT THE ASSEMBLY, MAKE SURE TO TEST THE CIRCUIT ALONG THE WAY
1. Tape the two batteries together, one on top of another, with the opposite poles touching.
2. Super glue the spring on to the center of the bottom cap.
3. Thread a screw through an end of the paperclip.
4. Put an end of the wire through the bottom hole on the side of the body and thread it almost all the way through. Stop when just a few centimeters are sticking out.
5. Push the screw into the hole and screw it in with the wire sticking out. This will hold the wire in place. Don't screw it too tight, or else you won't be able to move the screw!
6. With the other screw and wire, do the same to the top hole on the side of the body.
7. Tape the other end of the wire to the side of the light bulb. Tape it good!
8. Put the light bulb through the top cap so only the bulb part is showing and the wires are hidden.
9. Super glue the cap onto the body.
10. With the bottom wire's end (the one we haven't done anything with yet) wrap it around the spring.
11. Push the bottom lid up against the body to close it.
12. Wrap the inside of the light reflector with the foil. Secure it with tape around the edges of the reflector.
13. Super glue the reflector onto the top of the top cap.
14. To turn it on, touch the paperclip to the other screw. To turn it off, remove the paperclip from the screw.
flashlight_body_2.stl
43.2 KB
flashlight_light_reflector.stl
3.4 KB
flashlight_bottom_cap.stl
20.3 KB
flashlight_top_cap.stl
20.1 KB