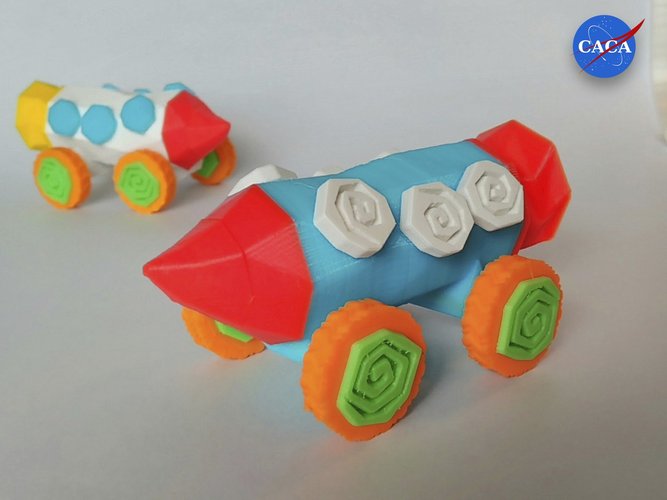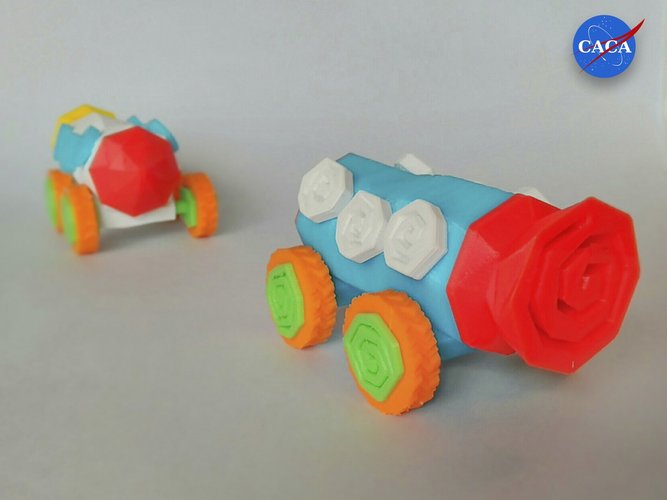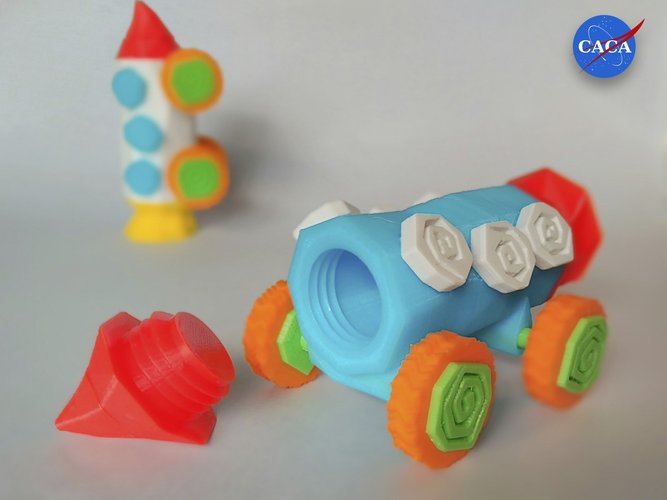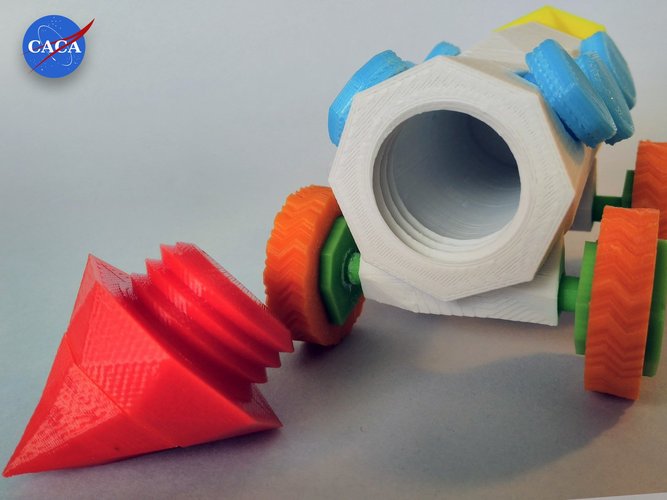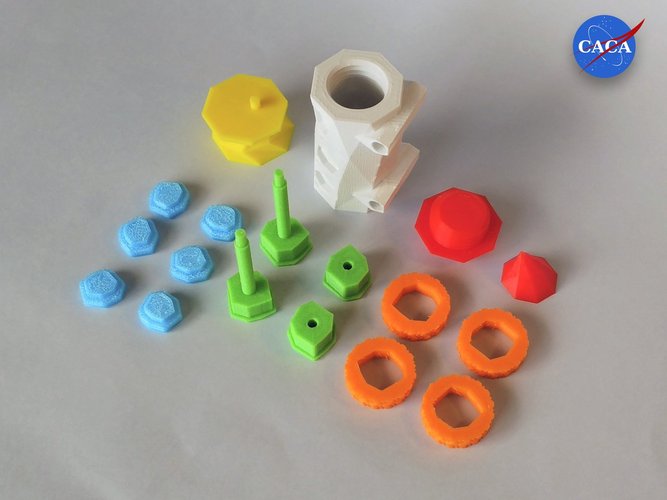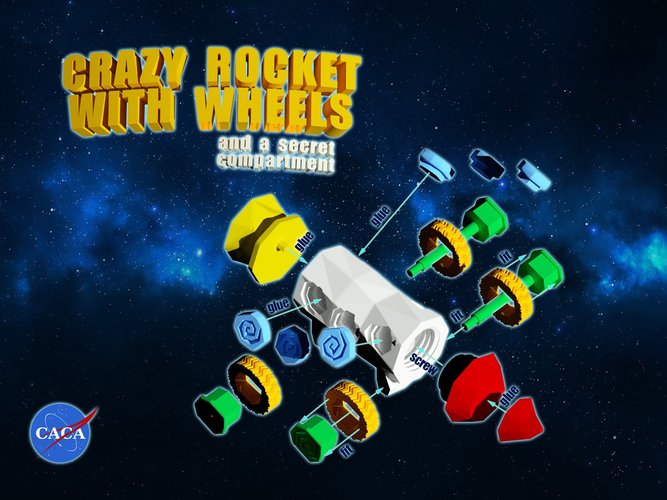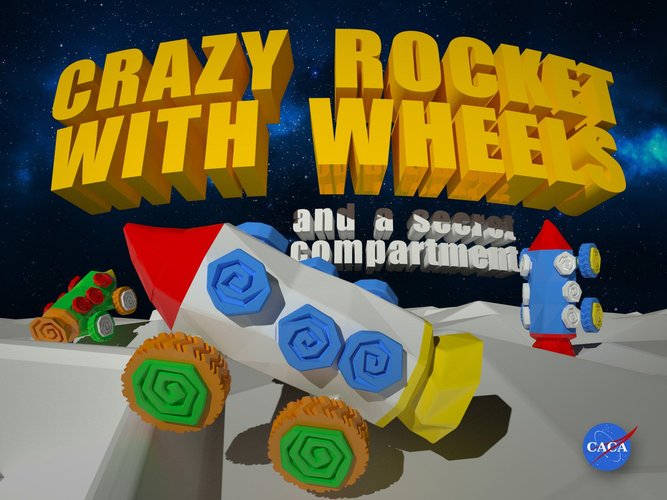 Space is not the limit!
With Crazy Rocket with Wheels and a Secret Compartment play is only limited by imagination.
With a secret compartment to hide the treasures from space, Crazy Rocket with Wheels and a Secret Compartment is a versatile toy: flies like a rocket and runs like a car!
Unscrew the nose and hide the most valuable treasure inside!
This is the first toy from the space series CACA, Carzy Aeroimagination and Craziness Agency, an adventure through space and beyond.
Print settings:
PLA
0,15mm layer height
1mm exterior wall
15% infill
100% infill for the rims
No supports needed.
How to assamble
Like in the image, glue the windows, tail and tip of the nose.
Fit the rims and wheels.
For the wheels print it in flexible filament, if you don't have flexible filament there is an extra file named "tires_with clearance_Crazy_Rocket_With_Wheels" that have an extra clearence (if needed).
Have fun!
tires_with clearance_Crazy_Rocket_With_Wheels.STL
219 KB
rims_Crazy_Rocket_With_Wheels.STL
356 KB
nose_Crazy_Rocket_With_Wheels.stl
123 KB
windows_Crazy_Rocket_With_Wheels.stl
202 KB
body_Crazy_Rocket_With_Wheels.stl
286 KB
tires_Crazy_Rocket_With_Wheels.STL
219 KB
tail_Crazy_Rocket_With_Wheels.stl
142 KB