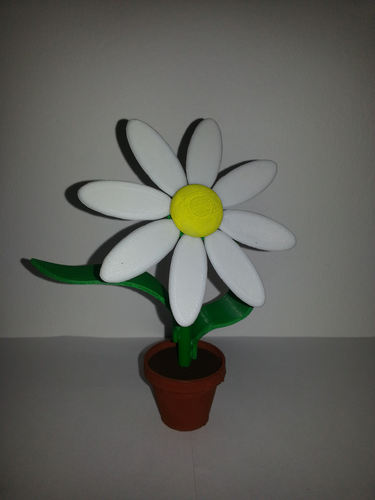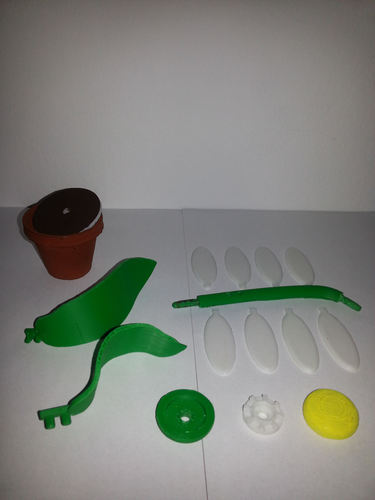 Kit to assemble a flower. Daisy version. In the next version you can keep many parts and replace others to obtain a new flower!
i print with abs , 245° hotend and 90° plate. For best printing: suggest this: 1) put the shank horizontally with a raft 2) put the leaves edgeways with a raft (low speed)
I paint the centre of daisy, the flowerpot, with acrilycs color.
versione1.0-public.zip/fogliabis20-connect.stl
583 KB
versione1.0-public.zip/fogliabis30-connect.stl
1000 KB
versione1.0-public.zip/gambo4.stl
1.04 MB
versione1.0-public.zip/petalo2.stl
186 KB
versione1.0-public.zip/sostegno3.stl
598 KB
versione1.0-public.zip/vaso4.stl
280 KB
versione1.0-public.zip/centrale3.stl
284 KB
versione1.0-public.zip/coperchio-vaso2.stl
178 KB
versione1.0-public.zip/corona3.stl
765 KB