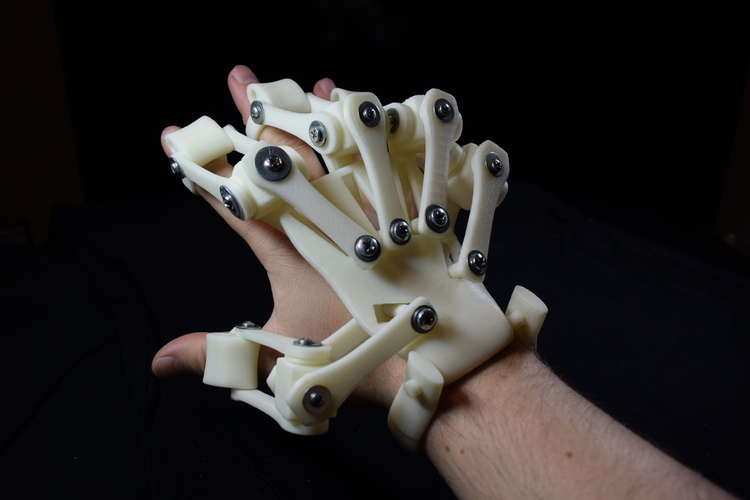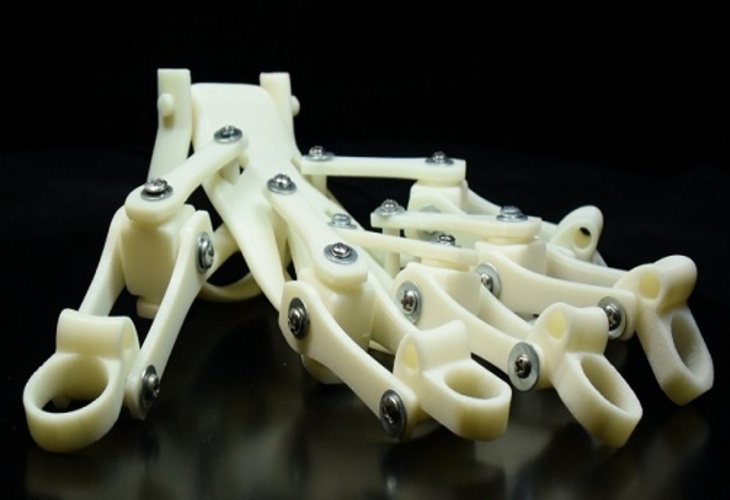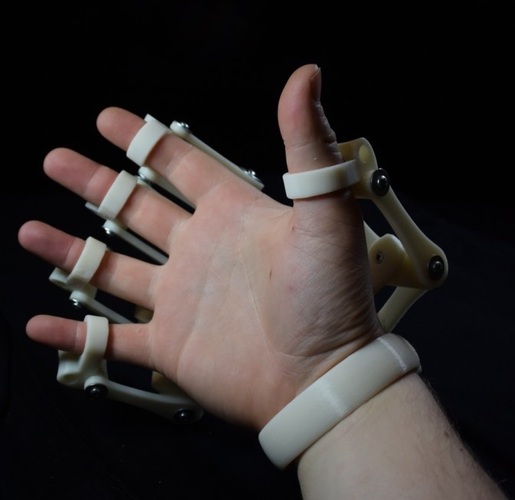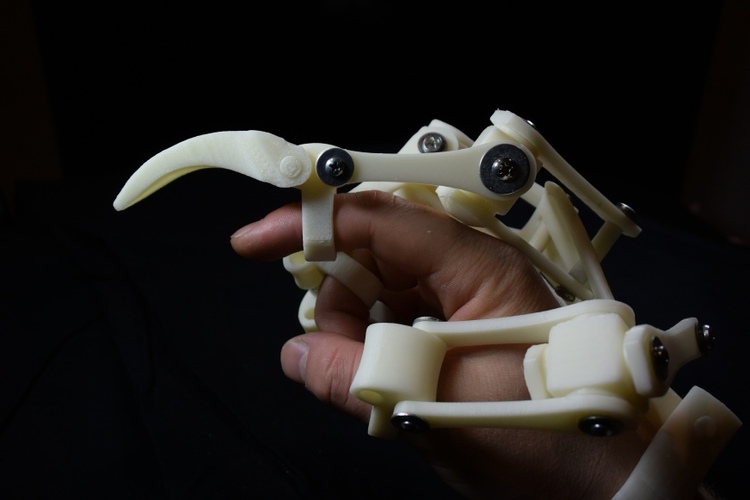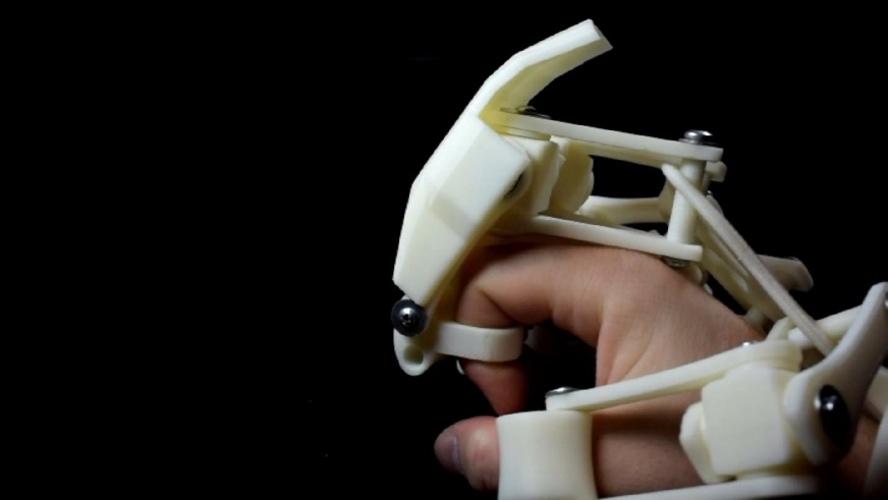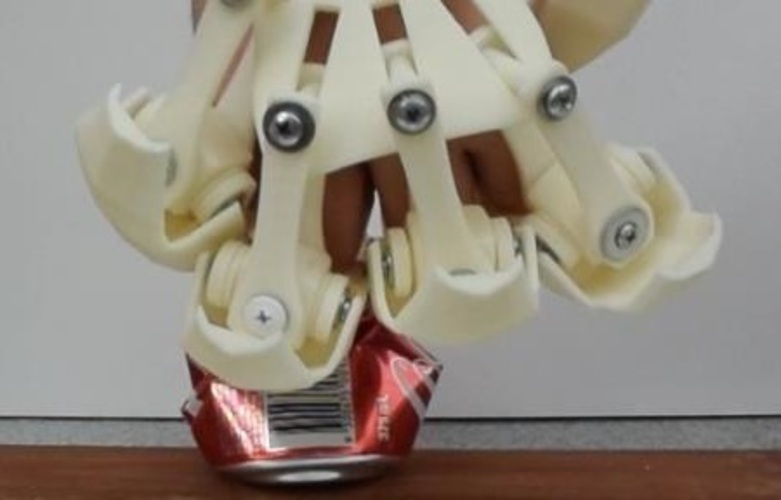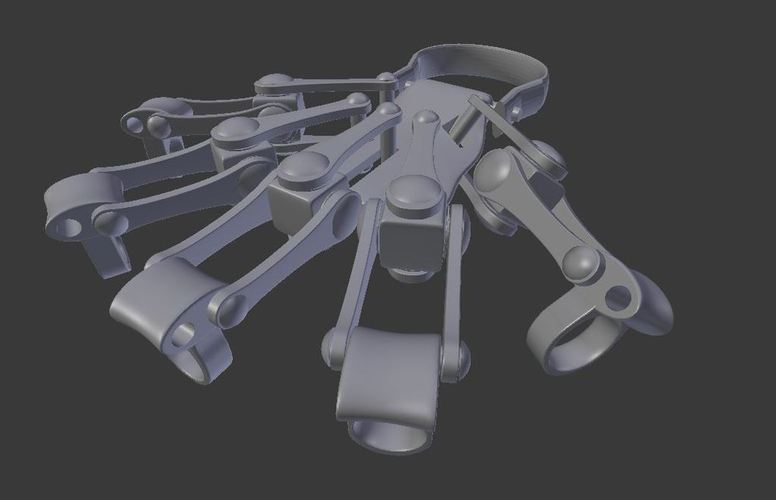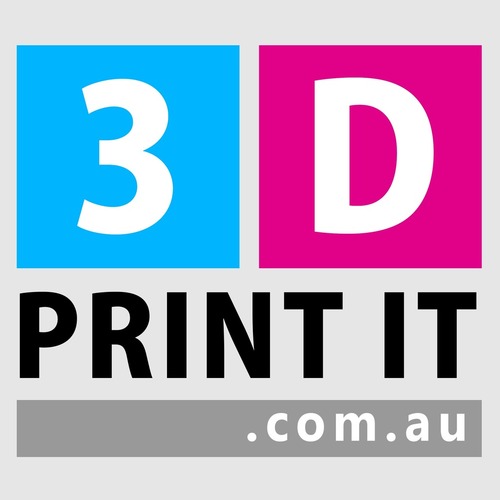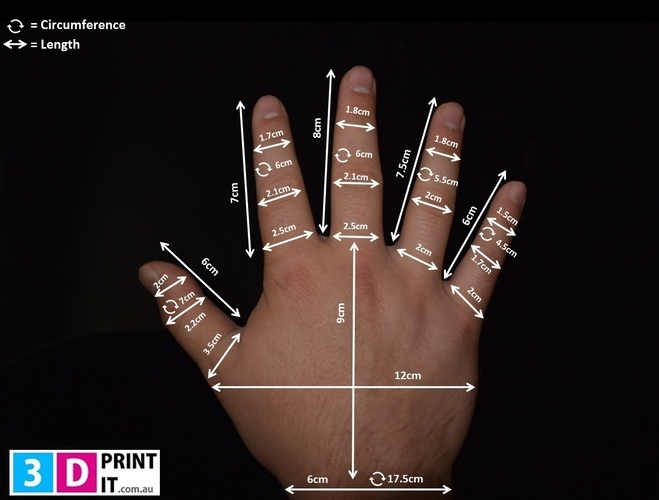 No Prints Yet

Be the first to upload a Print for this Design!
3D printed exoskeleton hands that I made for a bit of fun.
If you want to, you can watch a video of it in use. 
DESCRIPTION 
CLICK HERE & READ THE MANUAL BEFORE PRINTING 
I designed the hand using ABS plastic the more infill the stronger the hand but the longer the print time. The entire hand will take approximately 18 hours in total and cost about $8.00 in plastic (at 4 cents a gram). All parts were printed on my Up Plus 2 with 14cm x 15cm x 15cm build volume. There are also a lot of metal screws that you need to hold all of the printed parts together. I used sheet metal self tapper pan screws 8G x 9mm. 
***Disclaimer – 3D Print It will not be liable for personal injury resulting from negligent use of this product. Please use the 3D Printed Exoskeleton with care and do not cause harm to others. The purchasing of this product does not award the customer the rights to use this 3D model for monetary gain or re-sale. The designer retains all copyrights and intellectual property rights even after these files are sold. Do not distribute the 3D Printed Exoskeleton STL files. The files that you have bought are for your personal use only. 
Copyright (c) Alex Czech 2015
Knuckles_Screw_Cover.stl
84.8 KB
RingPanel_Joint_Link_Pin.stl
1.67 MB
Ring_Link_Pinky_Finger.stl
9.54 MB
Ring_Link_Index_Finger.stl
9.54 MB
Ring_Link_Thumb.stl
9.54 MB
Ring_Link_Middle_Finger.stl
9.54 MB
Ring_Link_Ring_Finger.stl
9.54 MB
Shield_Attachment_Type_1.stl
4.89 MB
Shield_Attachment_Type_2.stl
5.11 MB
Wrist_Lock_Link_Pin.stl
1.91 MB
Back_Hand_Left_Hand.stl
4.77 MB
Back_Hand_Right_Hand.stl
4.77 MB
Cube_Joint_Washer.stl
5.54 MB
Cube_Universal_Joint_(Predrilled_Medium).stl
321 KB
Ring&Panel_Joint_Link_Pin_(Predrilled_Medium).stl
1.55 MB
Cube_Universal_Joint_(No_Holes_Low_Poly).stl
218 KB
Cube_Universal_Joint_(Predrilled_Small).stl
318 KB
Cube_Universal_Joint_(Predrilled_Big).stl
325 KB
Ring&Panel_Joint_Link_Pin_(Predrilled_Small).stl
1.7 MB
Cube_Universal_Joint.stl
19.4 MB
Ring&Panel_Joint_Link_Pin_(Predrilled_Big).stl
1.33 MB
Finger_Attachment_Link_Pin.stl
1.67 MB
Finger_Attachment_Claw_Type_1.stl
4.77 MB