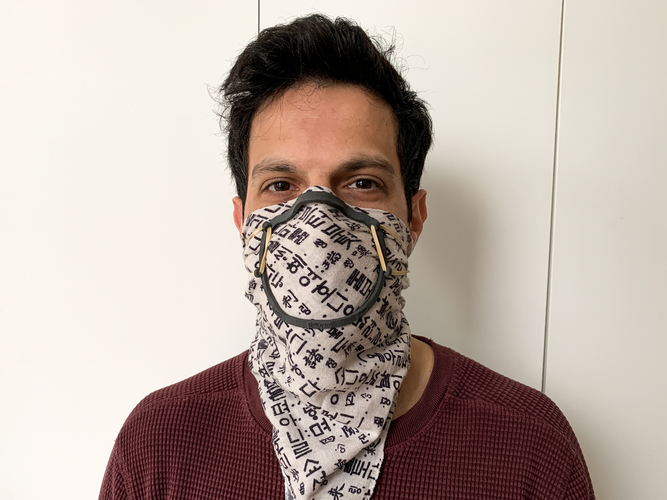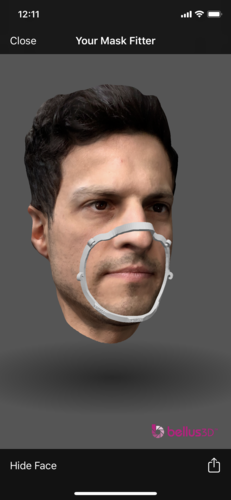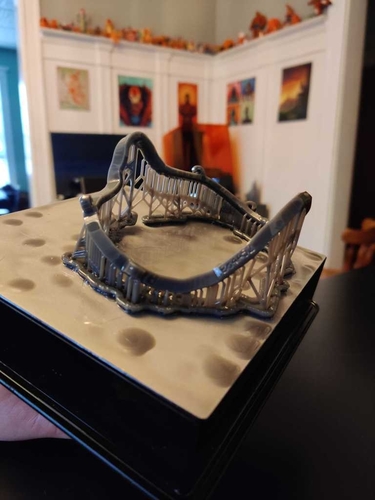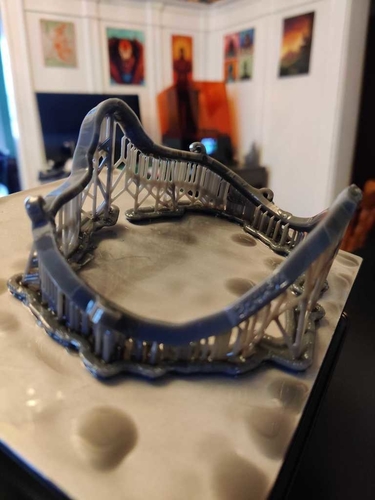 No Prints Yet

Be the first to upload a Print for this Design!
Using an app designed by our friends at Bellus3D, you can scan your face and use that data to create a custom fitted facemask rim.
Bellus3D's Face Mask Fitter is a plastic frame that helps to improve the seal with surgical masks or similar face masks. It is made using a Bellus3D face scan and a 3D printer to precisely fit a person's facial geometry.
Warning: While our fitter seems to improve the seal of a face mask, it has not been tested for effectiveness in preventing COVID-19, and you should use it at your own risk.
PLEASE NOTE: The attached files are just an example of what a finished rim would look like. You'll want to create your own using the steps outlined in this easy to follow step by step guide created by Bellus 3D.
------------------------------------------------------------------------------------------------------- II. ADDITIONAL INFORMATION More Info on Formlabs Covid-19 Community Parts Library here. IIa. Disclaimer In our commitment to help minimize the impact of personal protective equipment shortages during the COVID-19 pandemic, Formlabs is dedicated to providing safe and effective solutions. Any 3D printed appliances that are subjected to skin contact should meet the biocompatibility requirements stated in ISO 10993-1. Please note that Formlabs materials not categorized as biocompatible were not designed to meet these requirements. If your specific performance needs are beyond the scope of the original non-biocompatible material design, please consult Formlabs for further information on the potential use of secondary processing. Any additional modifications outside the published guidance for use must be tested by the manufacturer prior to implementation.
IIb. Important Note on Material Selection Biocompatible materials should be used for applications requiring skin contact.  Formlabs Surgical Guide Resin, intended for printing endosseous implant accessories, is biocompatible for short term surface contact (ex: mucosal membrane) and may be autoclaved. If a more pliable material is used to increase comfort, such as Formlabs Tough 1500 Resin or Durable Resin, we recommend the application of biocompatible coatings (e.g., luxaprint flex coat and ComfortCoat) or adhering moleskin tape across any piece which may touch the skin.  Make sure the biocompatible coatings are also compatible with other application requirements prior to use. An example is EP42HT-2Med, a USP Class VI coating that is solvent resistant and compatible with multiple sterilization cycles. Follow manufacturer instructions to ensure uniformly coated surfaces for optimal performance. Note:  Luxaprint flex coat, ComfortCoat, and EP-42HT-2Med are third party coatings not affiliated with Formlabs Inc.
MaskFitter-diana2.stl
652 KB