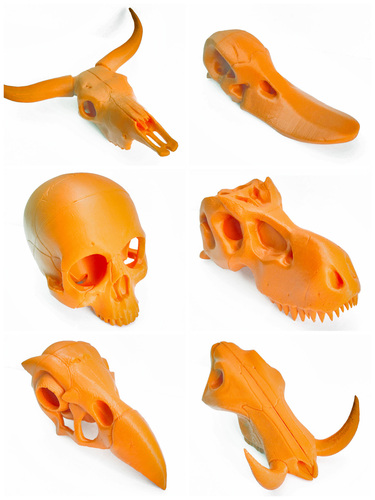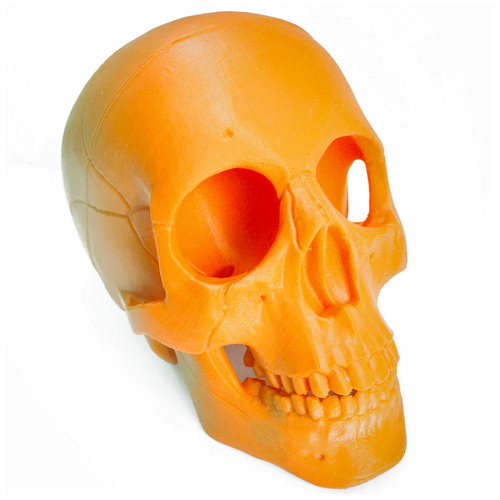 No Prints Yet

Be the first to upload a Print for this Design!
BONEHEADS: Set 1 includes six 3D-printable skulls, a display base, and a bonus human jaw bone!
These skulls are included: Warthog, Duck, Human (with jaw bone), T-Rex, Bull, Vulture
BONEHEADS skulls are digitally sculpted. They print in parts and snap together using 3DKitbash's 3D-printable pin system. No support structures or glue required!
The display base can be used to display most BONEHEADS skulls on a wall or shelf. By purchasing any 3DKitbash product, you agree to our License Agreement. Please read HERE before making your purchase. If you like this set, you can find more HERE on 3DKitbash.com. Also, BONEHEADS Series 2 will be available on 3DKitbash.com in July! Click HERE to find out more about them.
3DK_PINs_THIN_12up.stl
2 MB
TRex_F_Boneheads_3DK.stl
5.01 MB
Human_Jaw_F_Boneheads_3DK.stl
1.63 MB
Human_Jaw_B_Boneheads_3DK.stl
1.5 MB
Vulture_B_Boneheads_3DK.stl
2.19 MB
Bull_Horn_R_Boneheads_3DK.stl
1.46 MB
Bull_F_Boneheads_3DK.stl
2.48 MB
Bull_M_Boneheads_3DK.stl
3.21 MB
Bull_Horn_L_Boneheads_3DK.stl
1.46 MB
Vulture_F_Boneheads_3DK.stl
8.46 MB
Warthog_L_Boneheads_3DK.stl
4.13 MB
Warthog_R_Boneheads_3DK.stl
4.12 MB
Duck_B_Boneheads_3DK.stl
1.56 MB
Duck_F_Boneheads_3DK.stl
4.07 MB
Human_B_Boneheads_3DK.stl
6.08 MB
Human_F_Boneheads_3DK.stl
8.91 MB
TRex_B_Boneheads_3DK.stl
5.79 MB