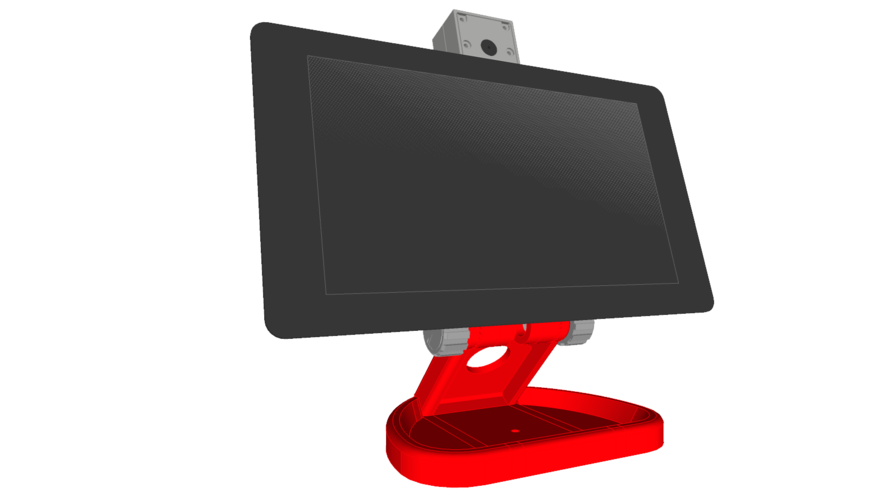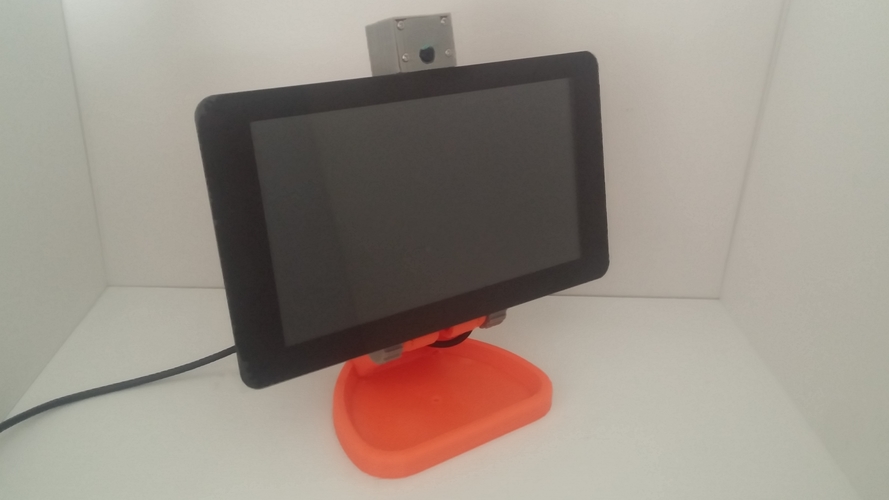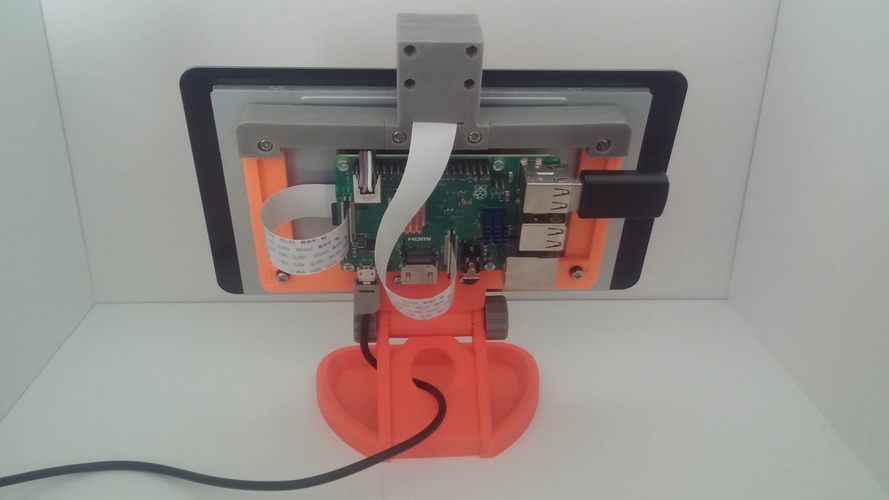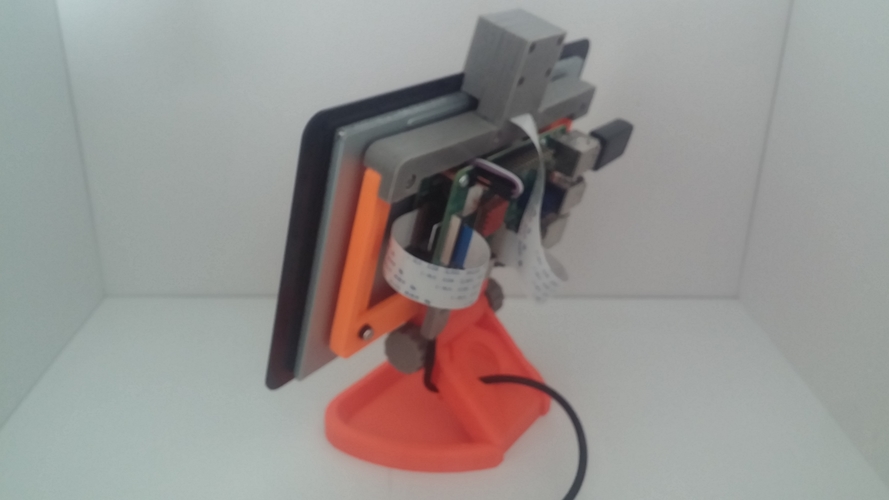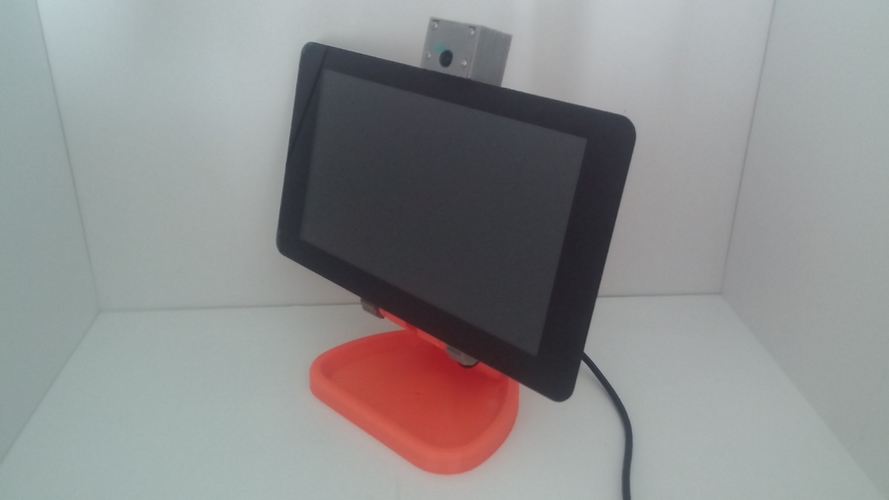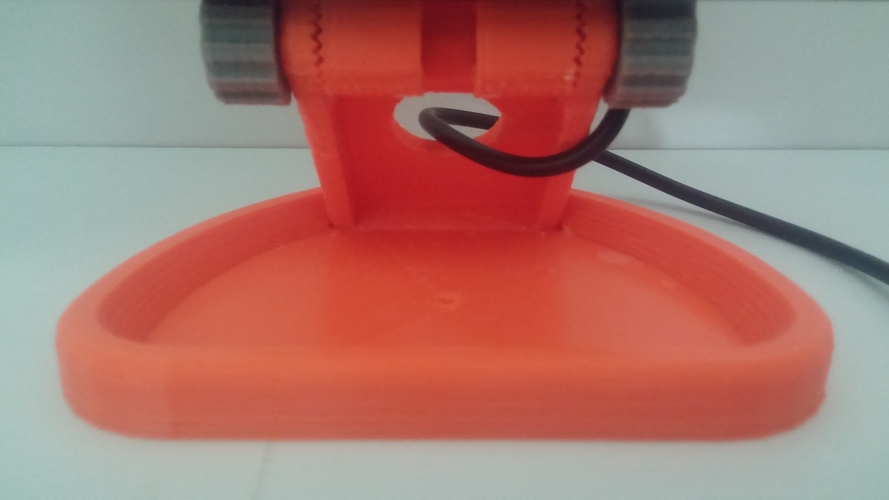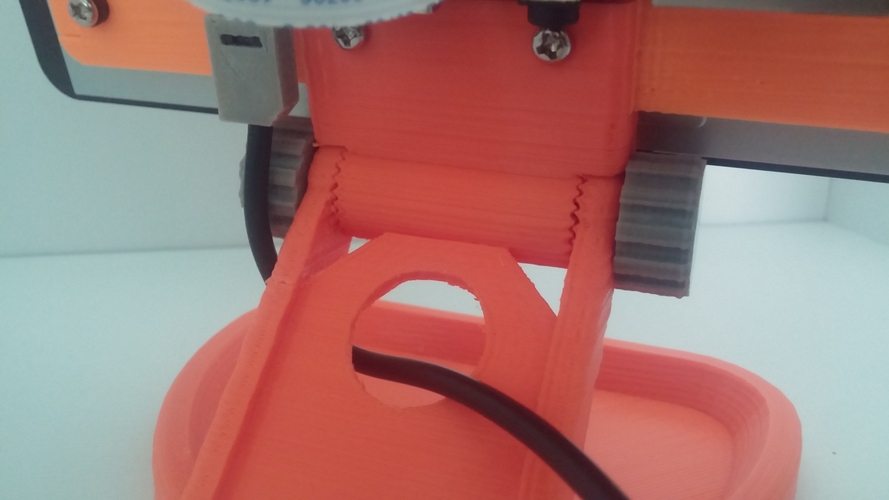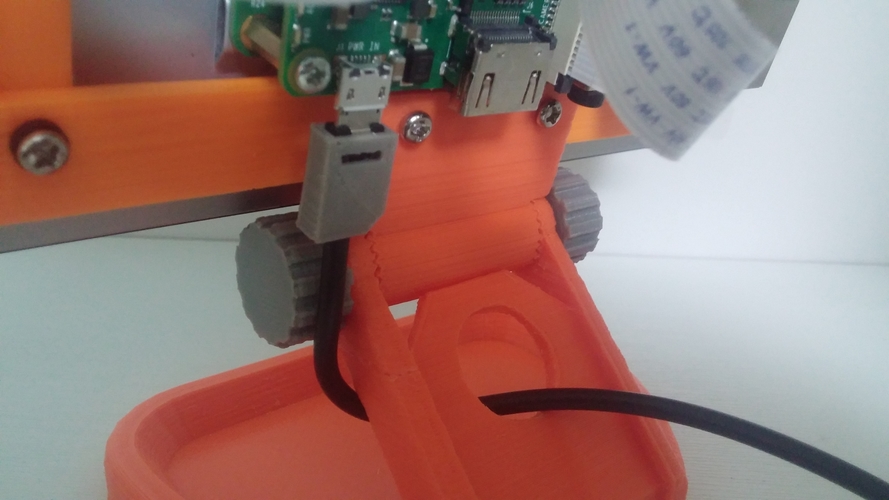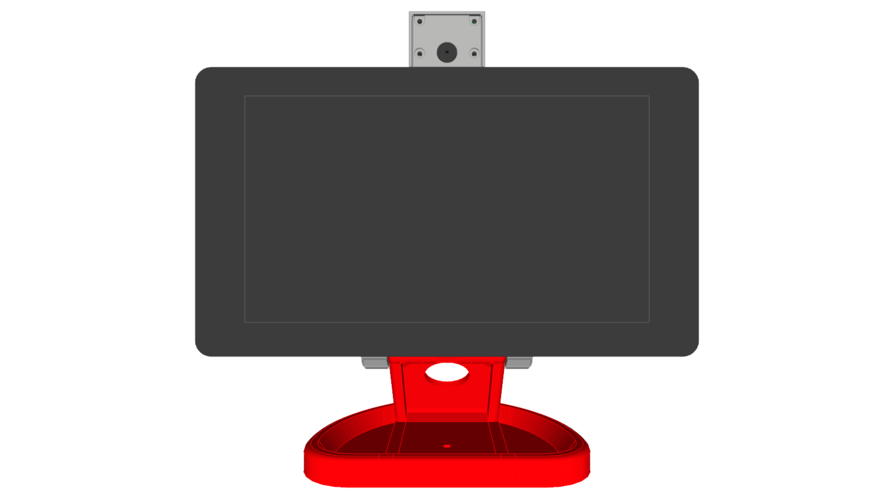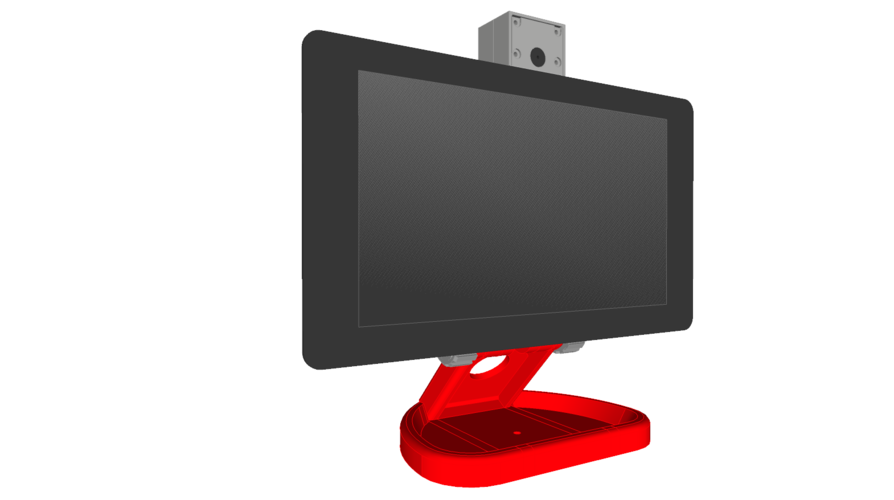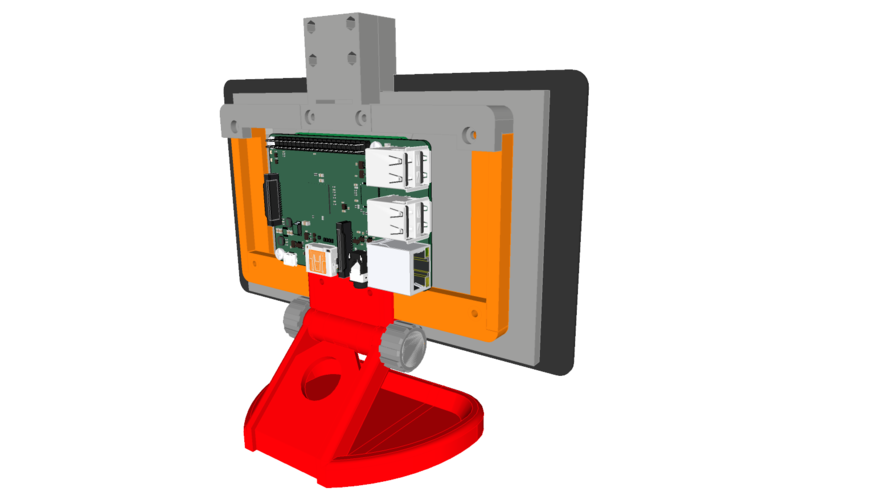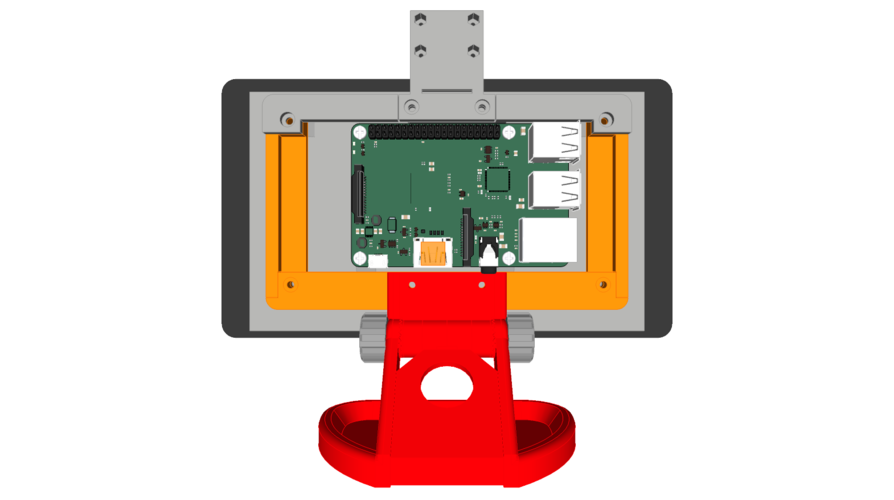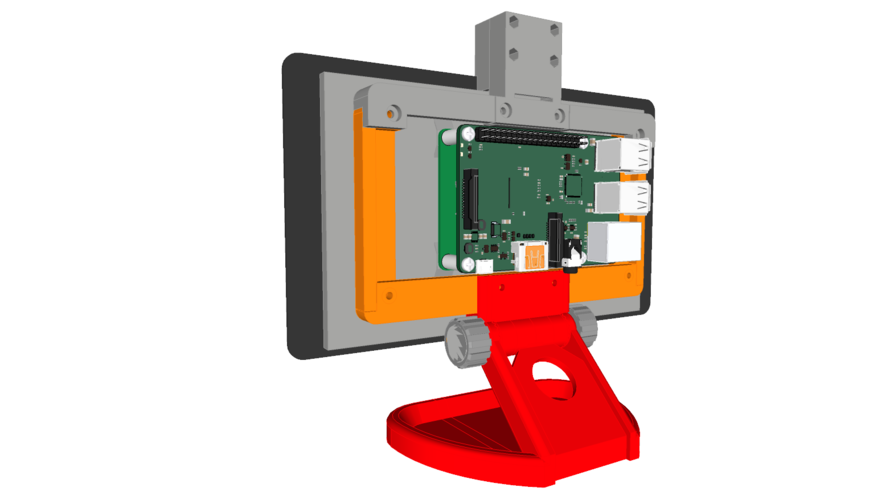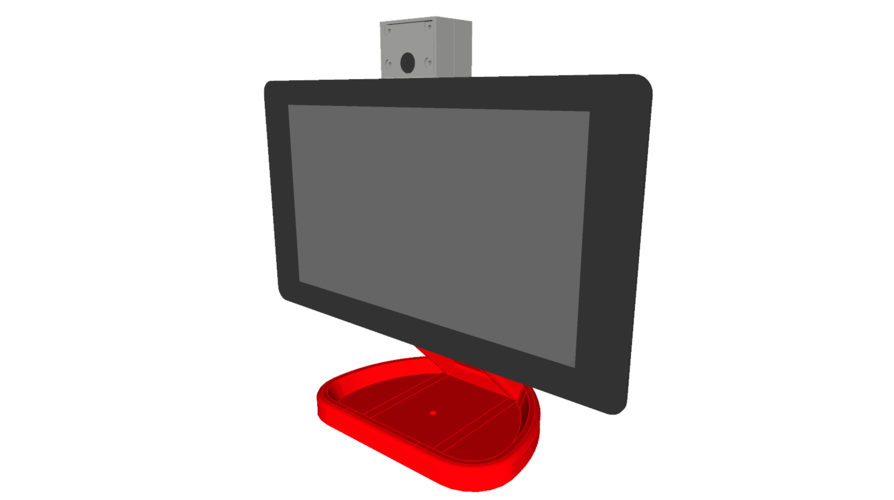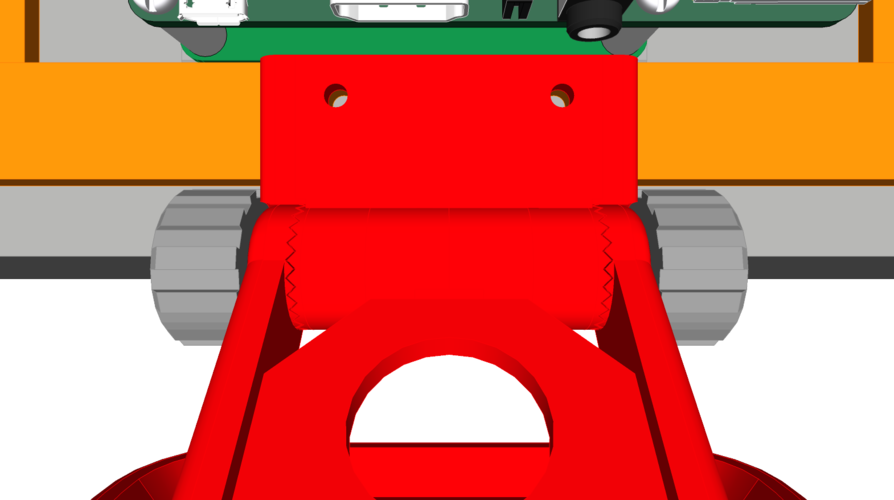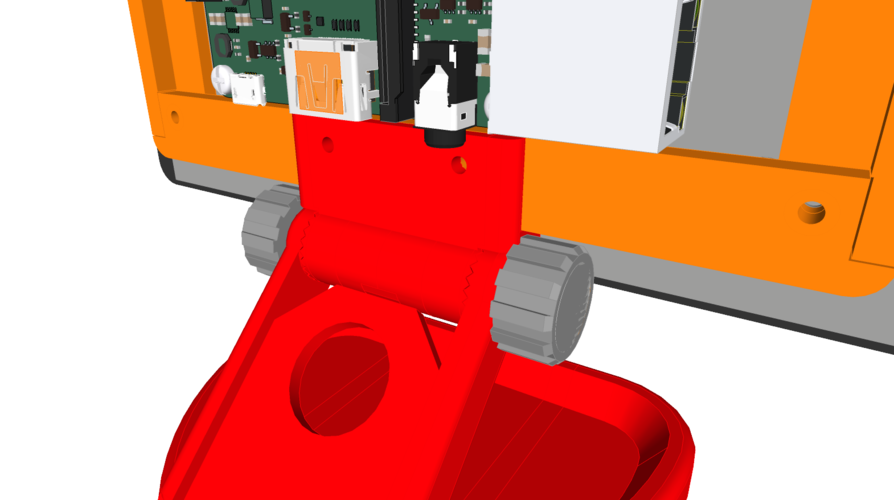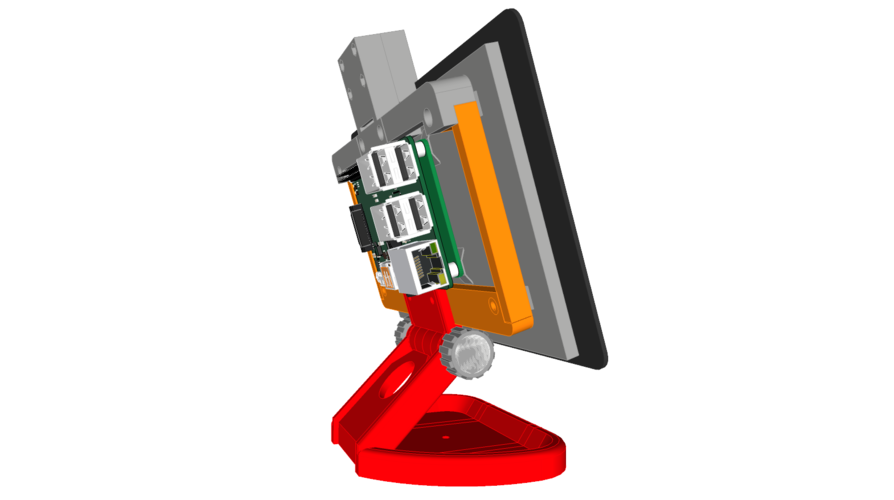 No Prints Yet

Be the first to upload a Print for this Design!
PiMac is a stand for the official Raspberry Pi Touchscreen screen.
Camera can be mounted for the Raspberry Pi and Tilt.
PiMac is designed to resemble an Apple iMac.
Up and down(Tilt) adjustment function was added.
Parts
1 x Raspberry Pi 7 Inch Touch Screen
1 x Raspberry Pi Camera
3D Plinted Parts
9 x M3 x 12mm Bolts
5 x M3 Nuts
4 x M2 x 16mm Bolts
4 x M2 Nuts
===========================================
Design Tool: SketchUp
3D Printer: PANDORA DXs -DIY Dektop 3D Printer
Slicer: Cura 15.04.6
Layer height (mm): 0.2
Shell thickness (mm): 1.6
Bottom/Top thickness (mm): 0.8
Fill Density (%): 15
Print speed (mm/s): 50
Print temperature: 200
 Bed temperature: 0
Filament: PLA 1.75mm
You can download the new version V3 here.
http://shop.bluecomtech.com/ko...
Raspberry_Pi_7_Inch_Touch_Screen_Stand_MountFrame_L.stl
15.5 KB
Raspberry_Pi_7_Inch_Touch_Screen_Stand_MountFrame_T.stl
40.8 KB
Raspberry_Pi_7_Inch_Touch_Screen_Stand_MountTopCameraBracket_3mm.stl
56.9 KB
Raspberry_Pi_7_Inch_Touch_Screen_Stand_MountFrame_R.stl
15.5 KB
Raspberry_Pi_7_Inch_Touch_Screen_Stand_MountTopCameraRearCover_3mm.stl
37.4 KB
Raspberry_Pi_7_Inch_Touch_Screen_Stand_MountTopCameraFrontCover_3mm.stl
65.6 KB
Raspberry_Pi_7_Inch_Touch_Screen_Stand_MountFrame_B.stl
45.1 KB
Raspberry_Pi_7_Inch_Touch_Screen_Stand_C_Bottom.stl
124 KB
Raspberry_Pi_7_Inch_Touch_Screen_Stand_C_Screw_L.stl
147 KB
Raspberry_Pi_7_Inch_Touch_Screen_Stand_C_Screw_R.stl
147 KB
Raspberry_Pi_7_Inch_Touch_Screen_Stand_C_Top_5mmUp.stl
265 KB