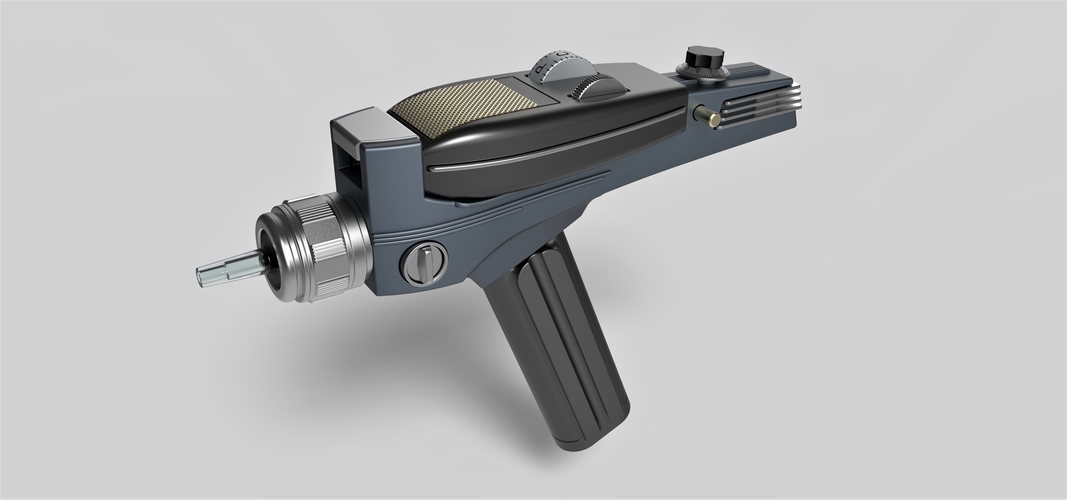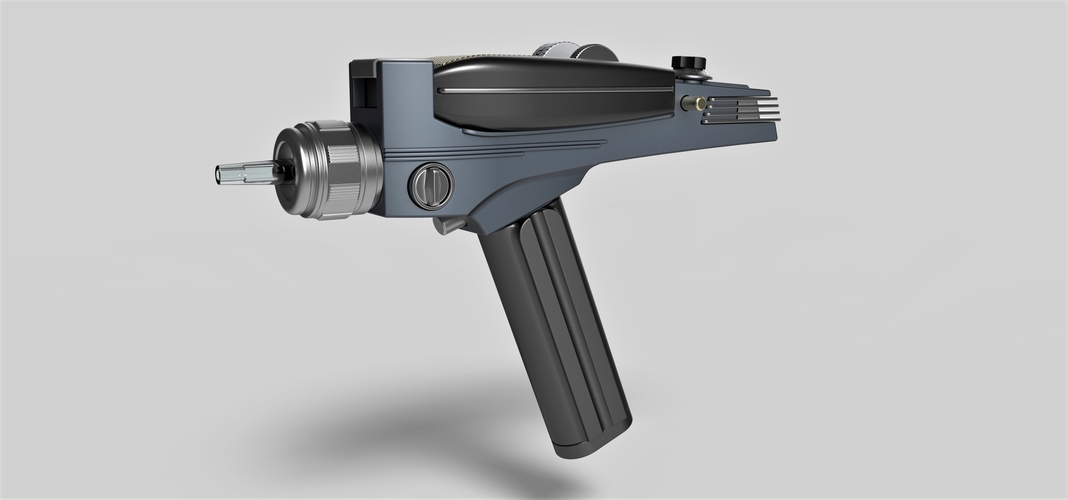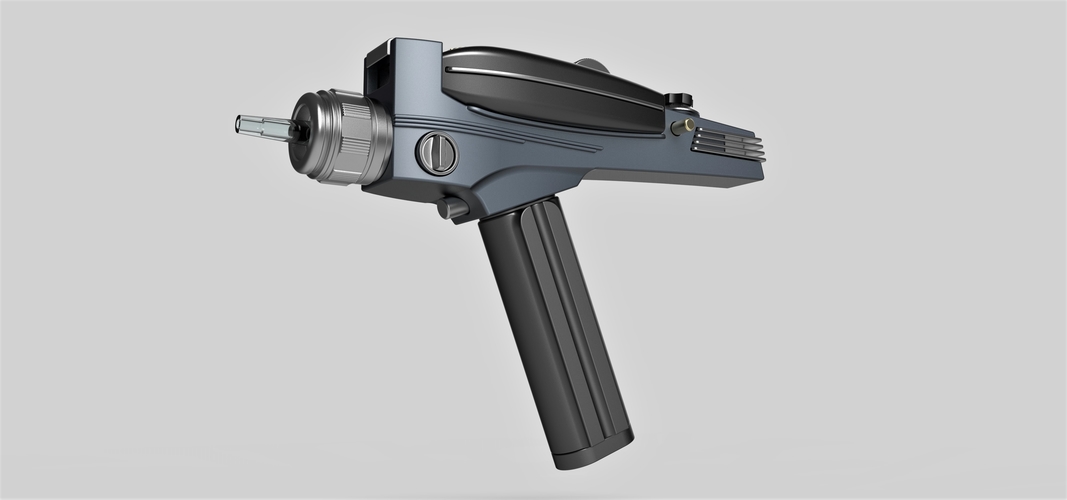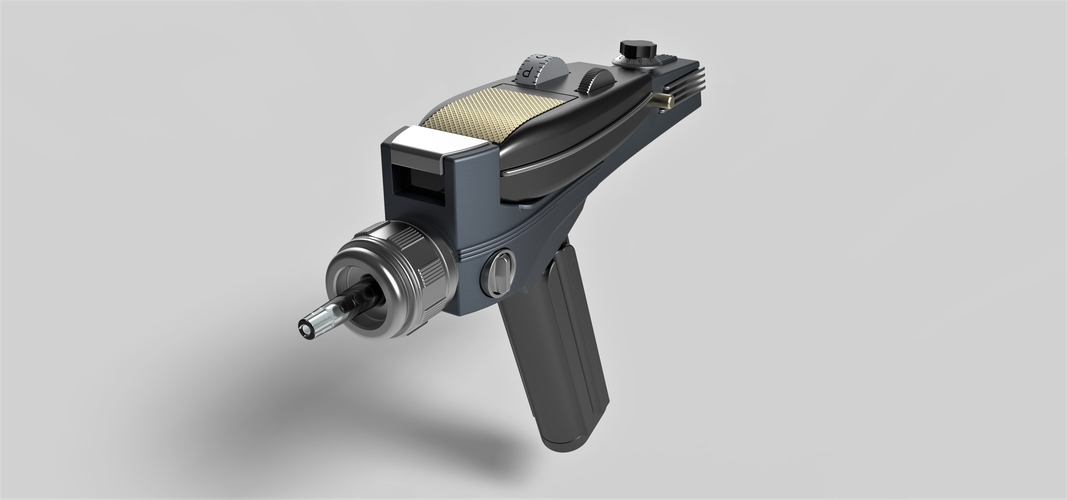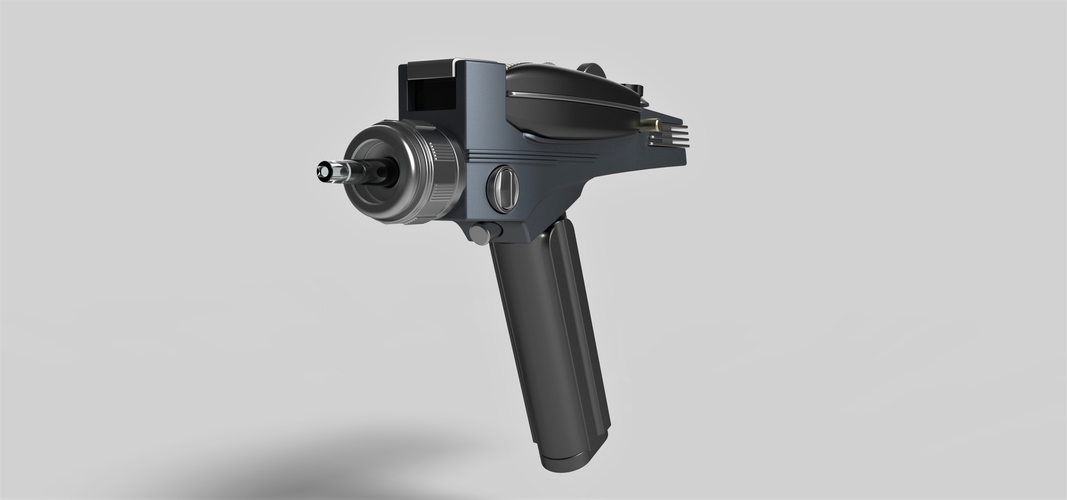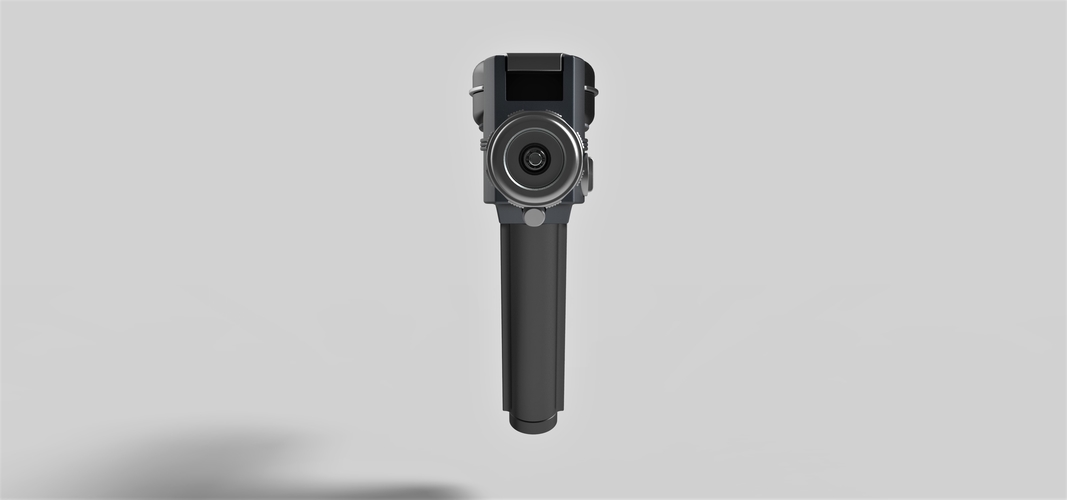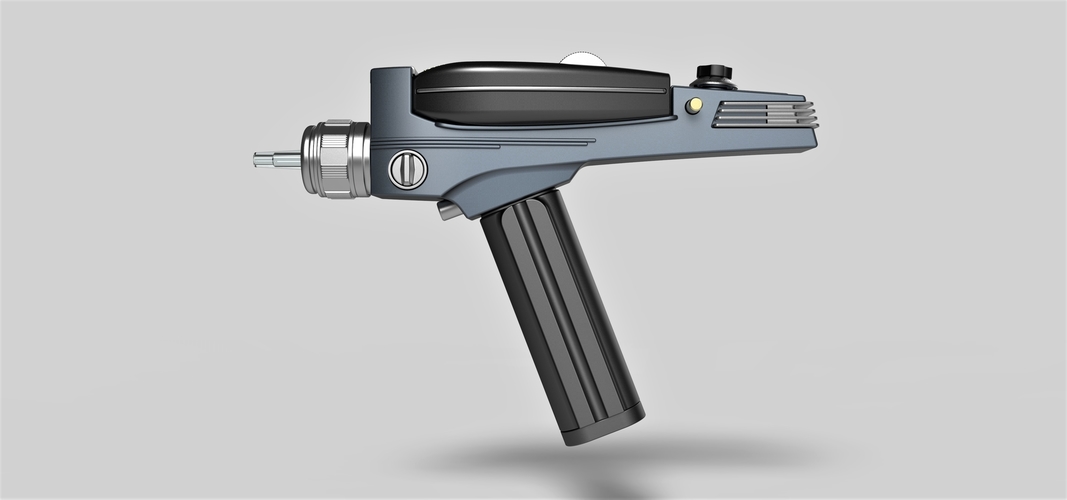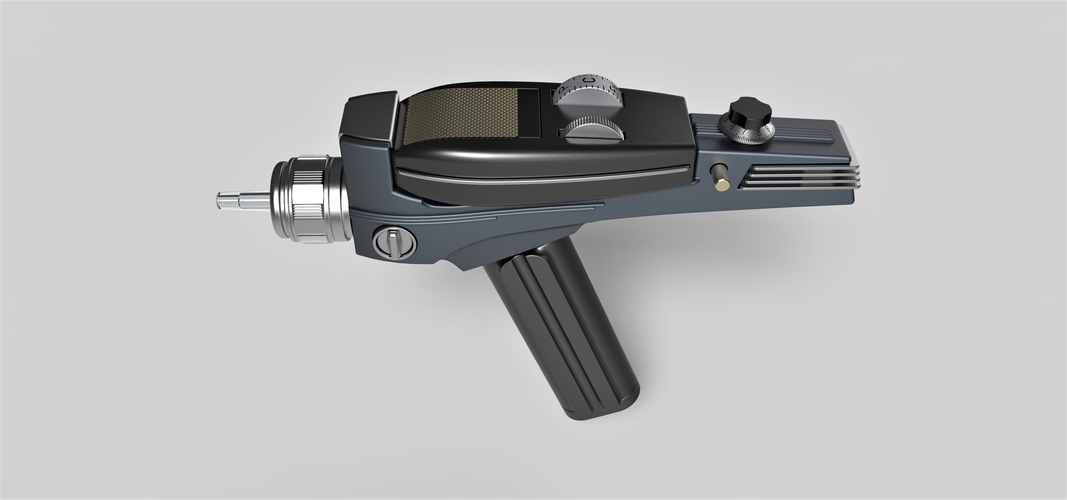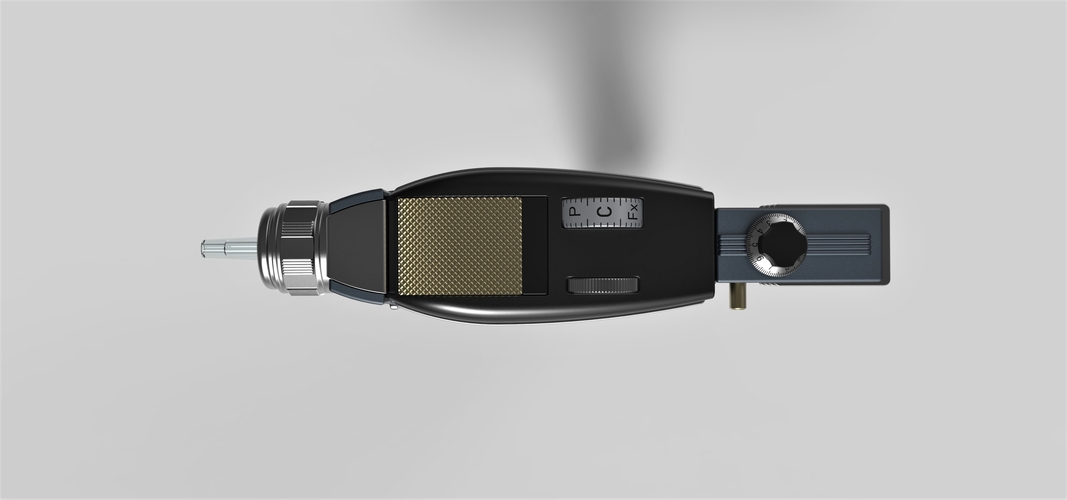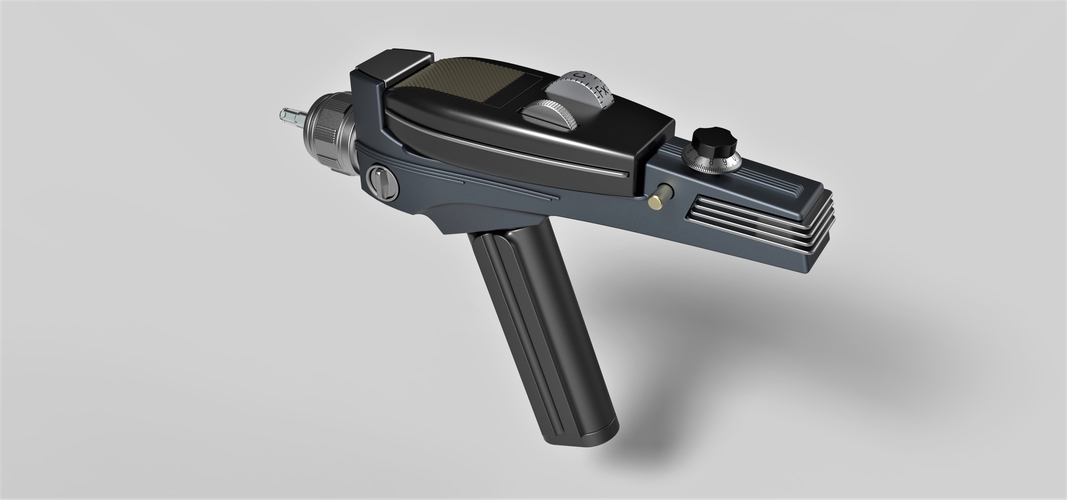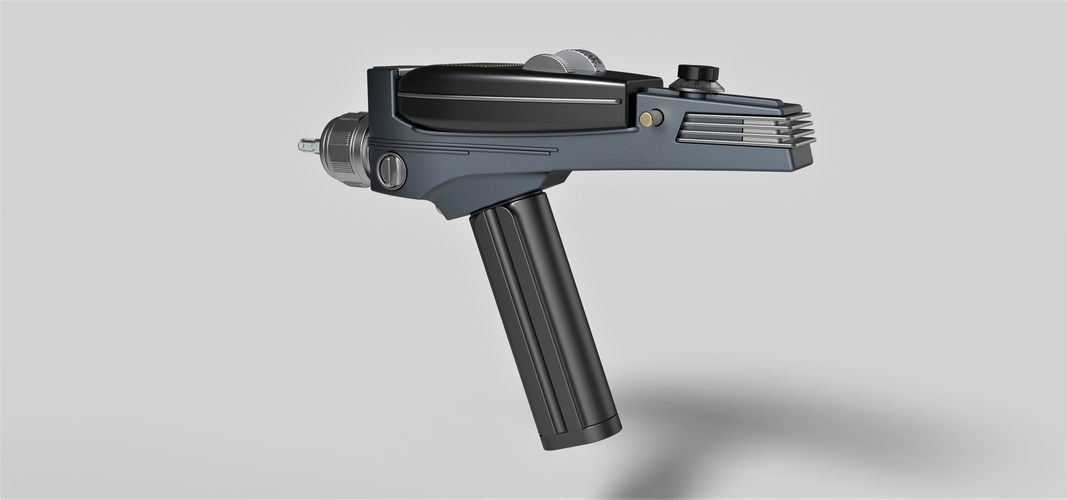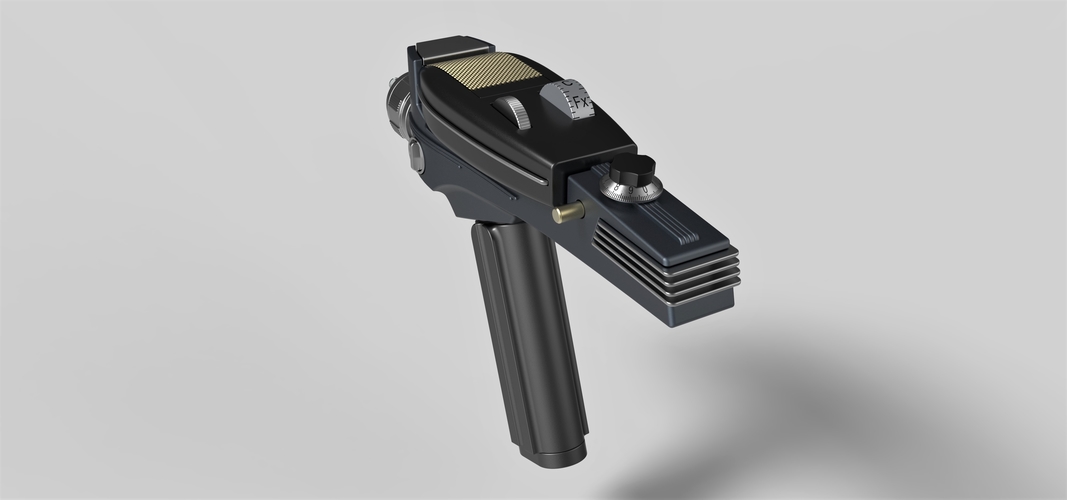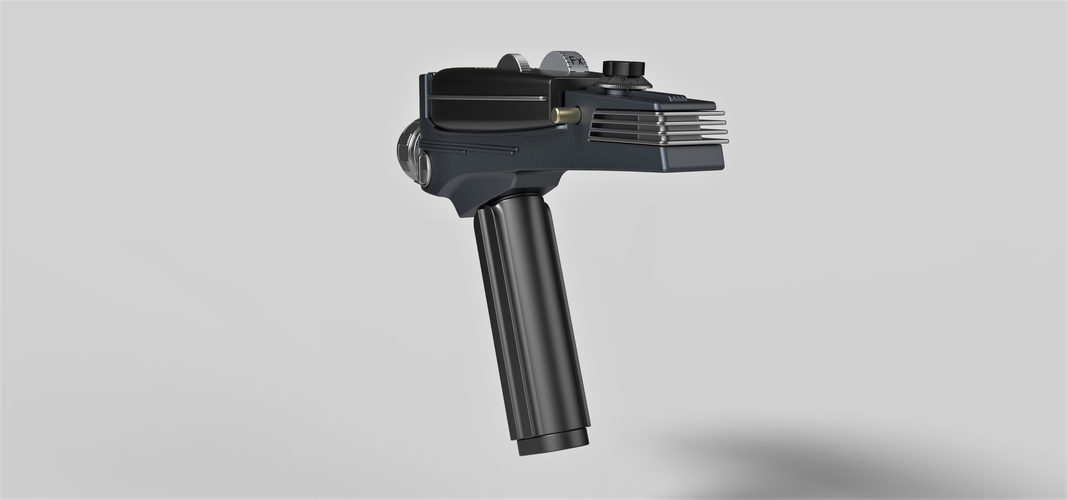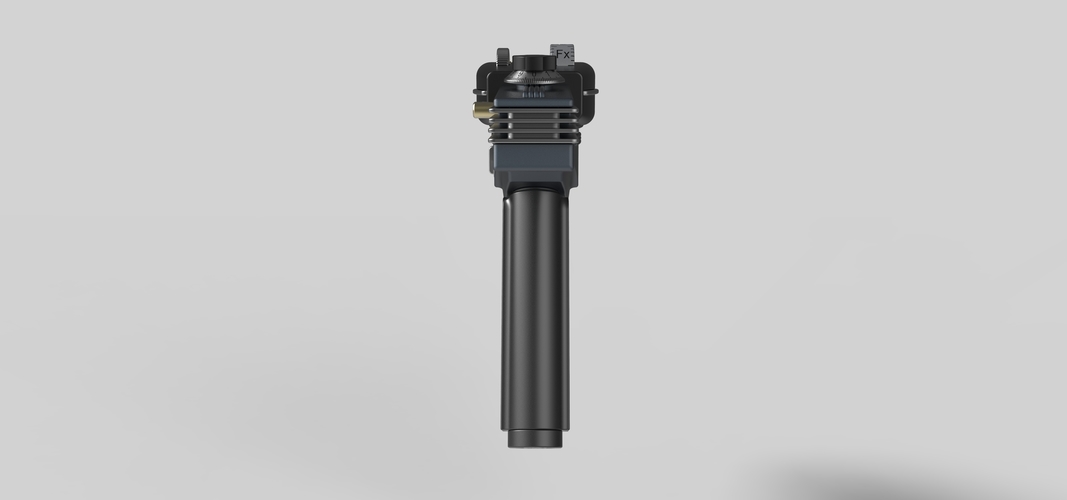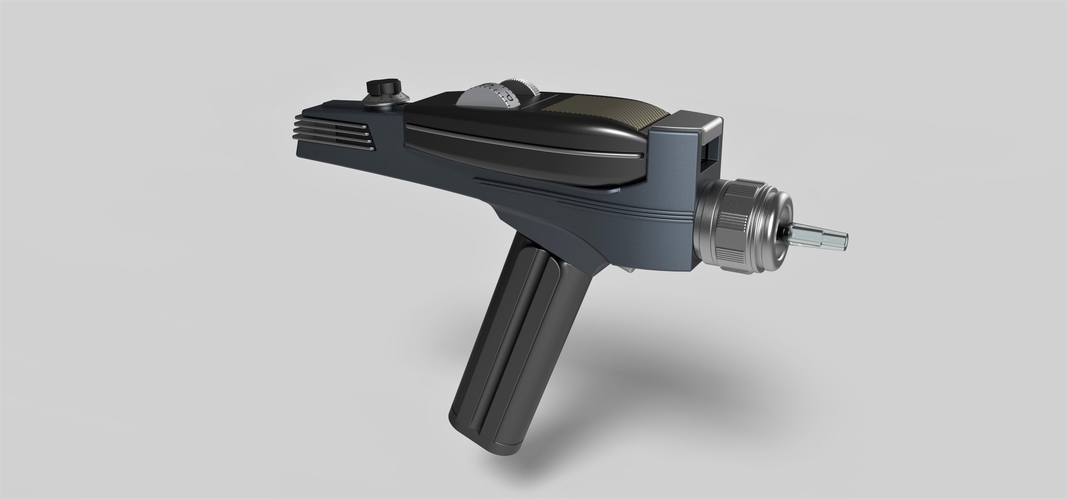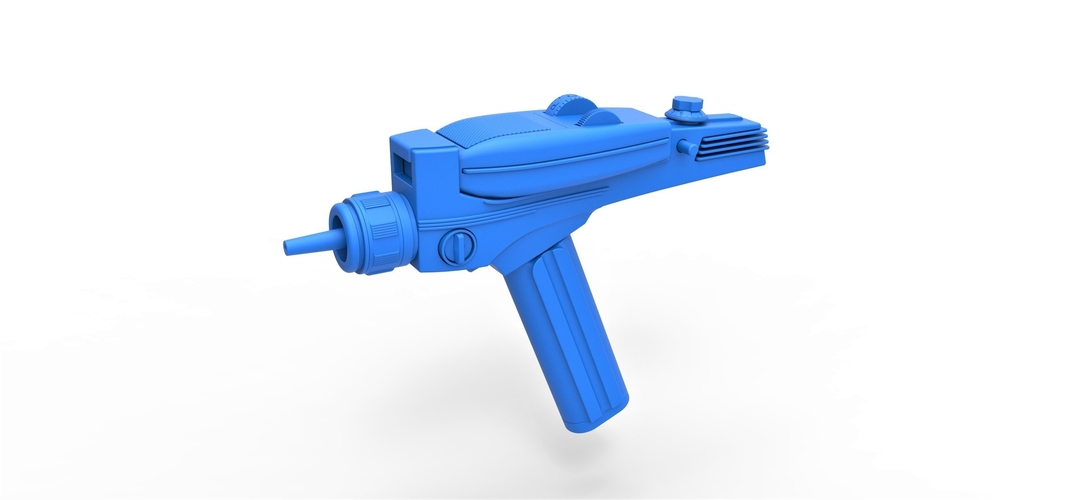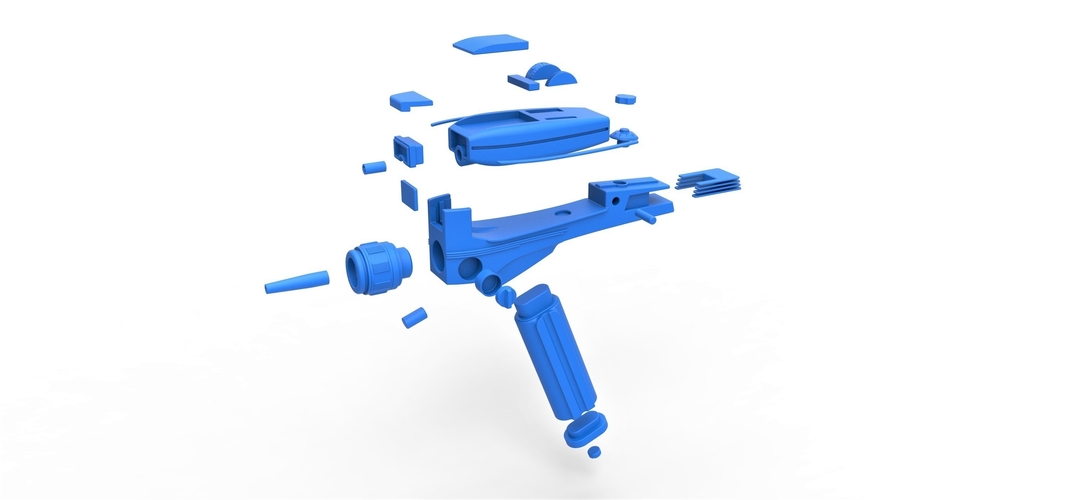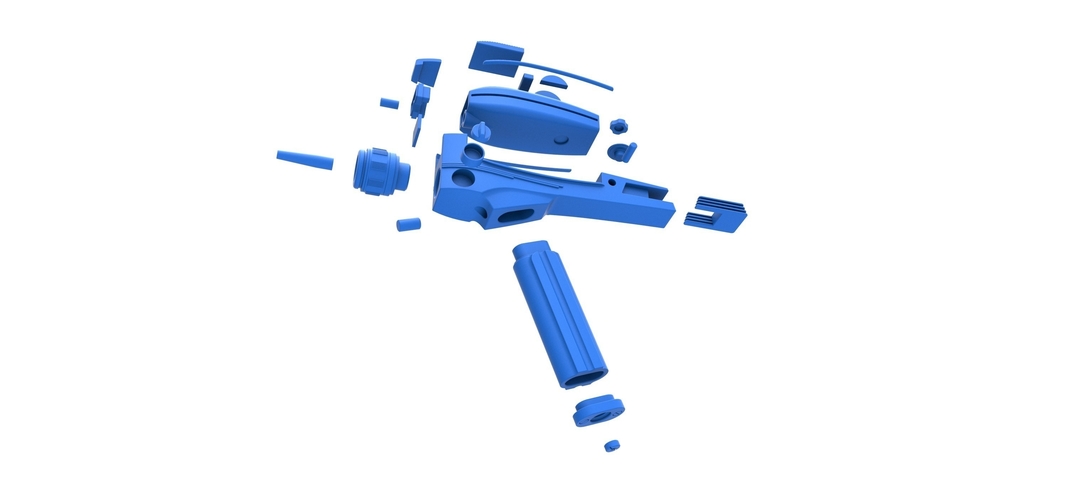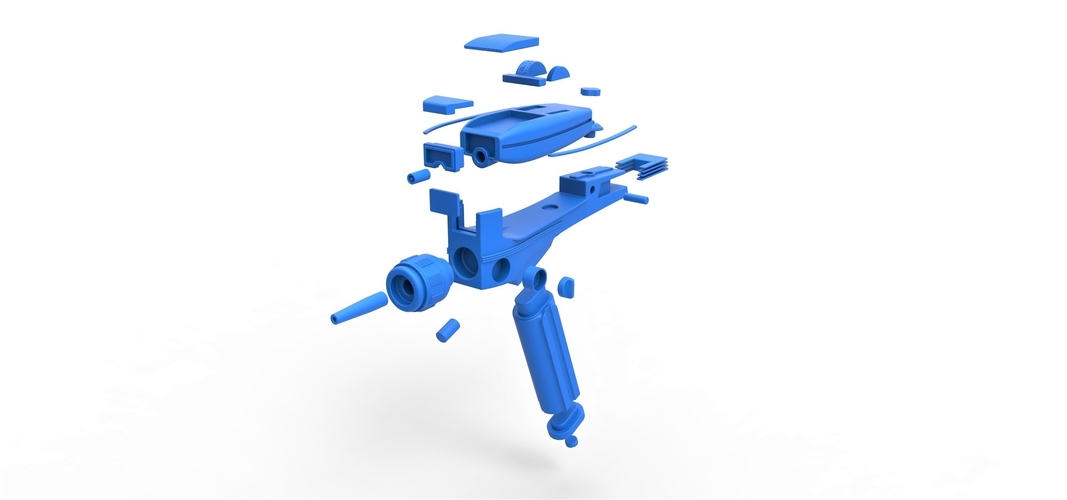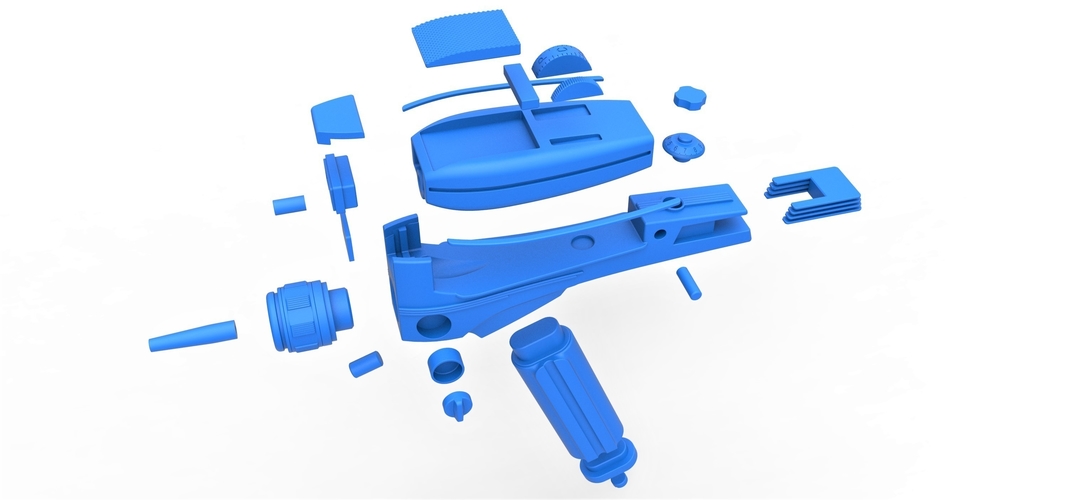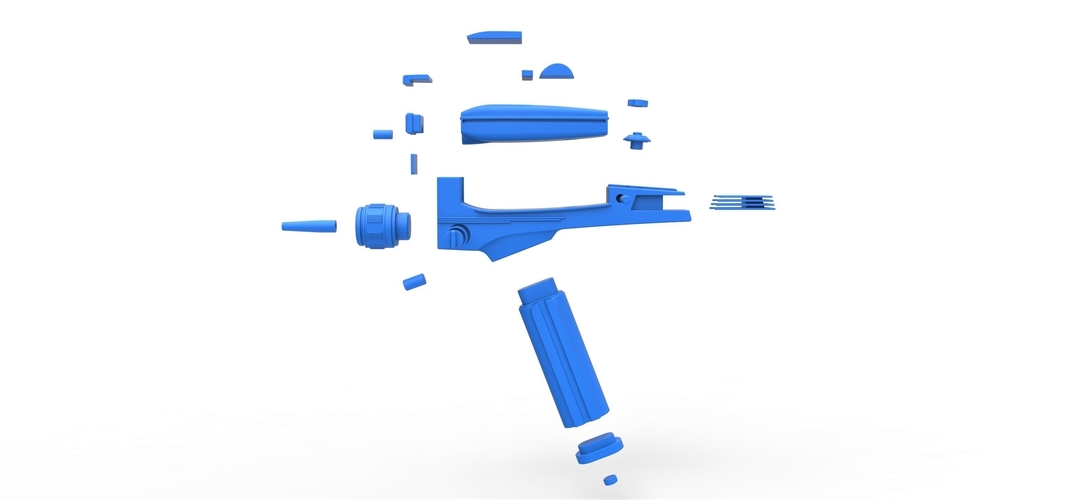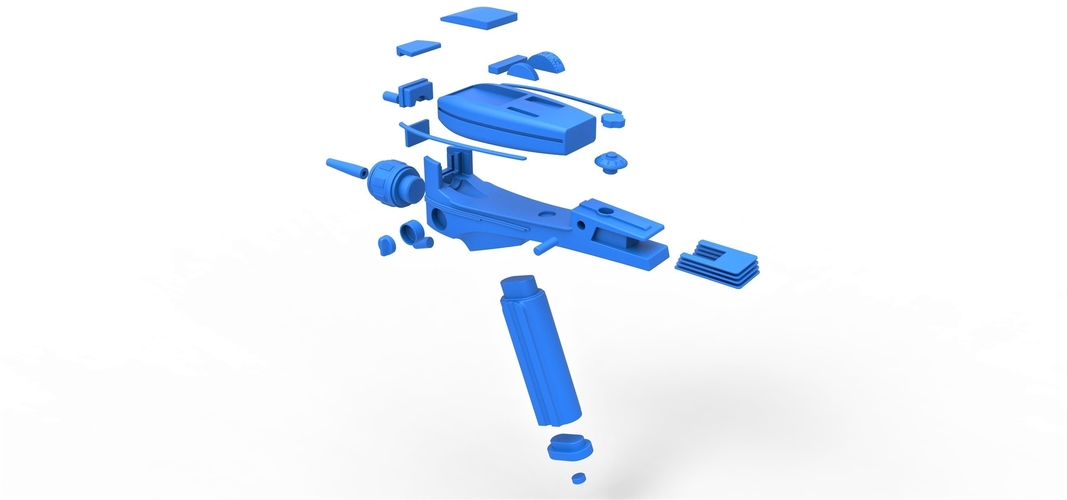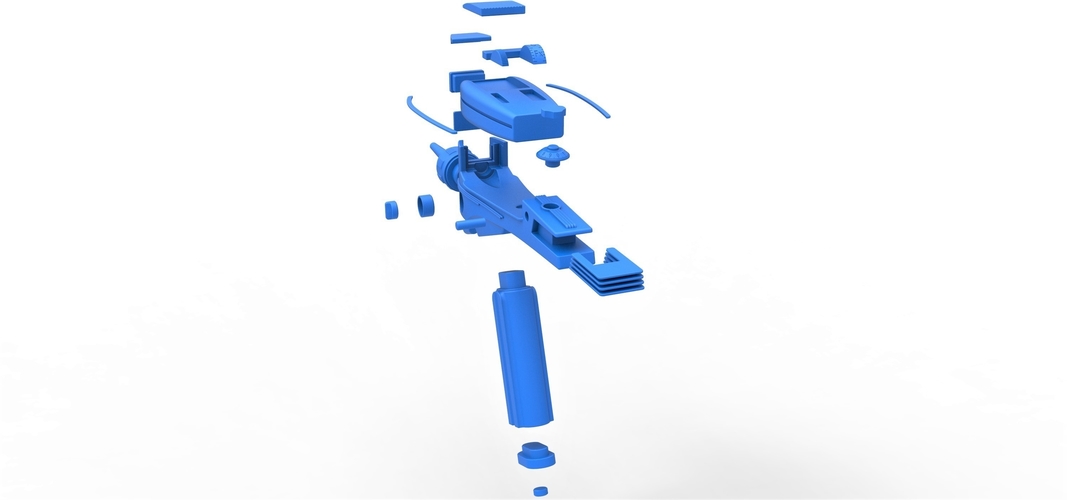 No Prints Yet

Be the first to upload a Print for this Design!
Highly detailed replica 3d model of Phaser from Star Trek The Original Series.
Model dimensions:
- length – 208 mm
- width – 45.6 mm
- height – 146 mm
Model consists of parts: barrel, body, bottom insert, bottom part, dial 1, dial 2, front insert, handle, head, insert, lock plate, nozzle, rear radiator, side button, side lines, side trigger part 1, side trigger part 2, top insert, top part, top plate, trigger, turn knob part 1, turn knob part 2.
There are holes in Body and Top part for installing magnets. Diameter 10mm, depth 1.8mm.
Designed in Solid Works 2012, rendered in Keyshot 5.0.99.
Phaser - Top part-1.STL
5.19 MB
Phaser - Top insert-1.STL
487 KB
Phaser - Side line-1.STL
1.05 MB
Phaser - Body-1.STL
16.3 MB
Phaser - Front insert-1.STL
24.1 KB
Phaser - Dial 2-1.STL
721 KB
Phaser - Dial 1-1.STL
769 KB
Phaser - Bottom part-1.STL
3.04 MB
Phaser - Bottom insert-1.STL
103 KB
Phaser - Barrel-1.STL
809 KB
RackMultipart20191203-6567-12w9mwk.zip/Phaser.STL
56.5 MB
RackMultipart20191203-6238-1k6o83r.zip/Phaser.obj
36.7 MB
RackMultipart20191203-6238-1k6o83r.zip/Phaser.mtl
1.98 KB
Phaser - Handle-1.STL
3.63 MB
Phaser - Head-1.STL
6.83 MB
Phaser - Insert-1.STL
2.1 MB
Phaser - Lock plate-1.STL
1.1 MB
Phaser - Nozzle-1.STL
1.34 MB
Phaser - Rear radiator-1.STL
3.2 MB
Phaser - Side button-1.STL
398 KB
Phaser - Side line 2-1.STL
1.05 MB
Phaser - Side trigger part 1-1.STL
1.2 MB
Phaser - Side trigger part 2-1.STL
1.09 MB
Phaser - Top plate-1.STL
1.02 MB
Phaser - Trigger-1.STL
410 KB
Phaser - Turn knob part 1-1.STL
1.91 MB
Phaser - Turn knob part 2-1.STL
2.74 MB