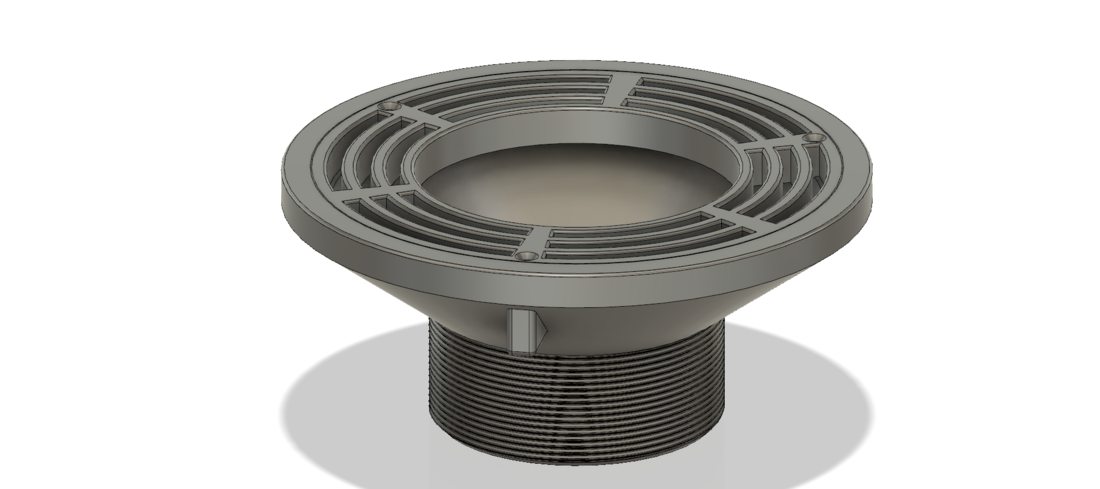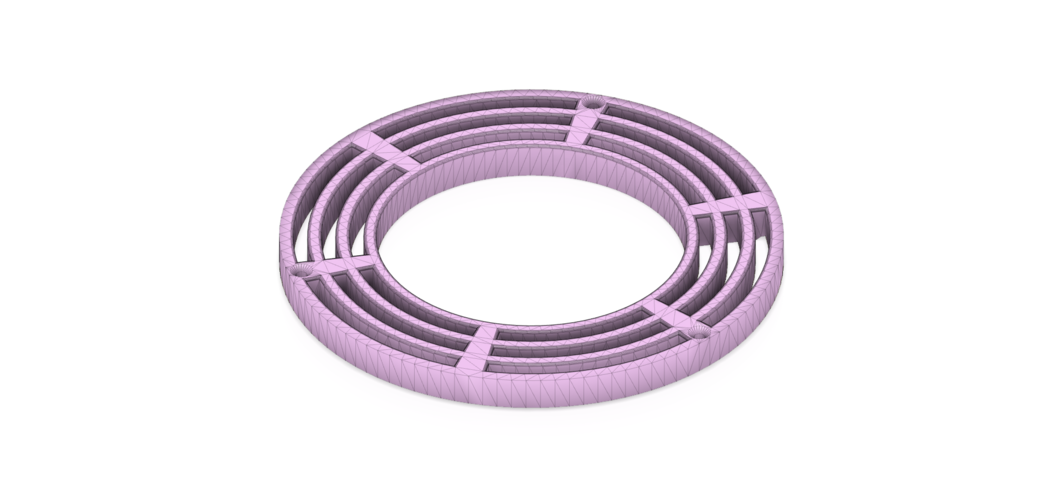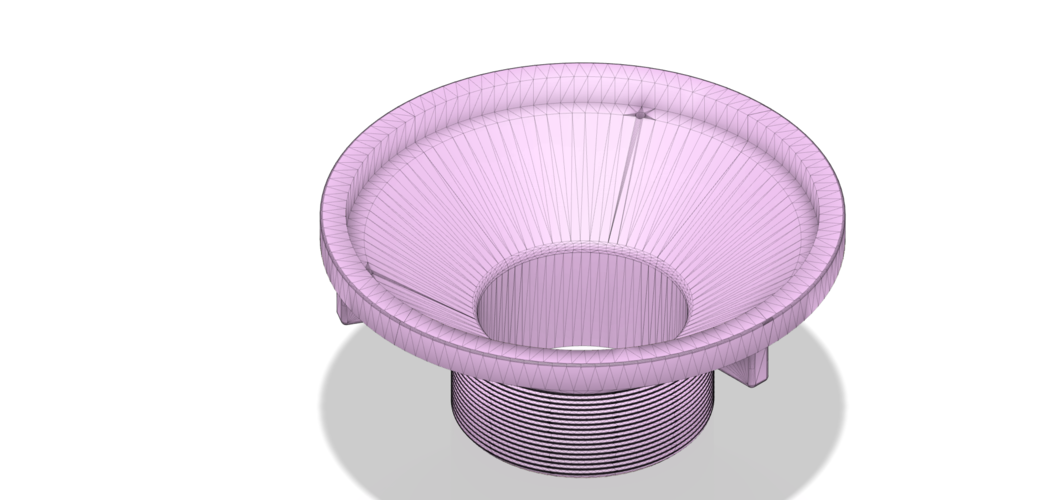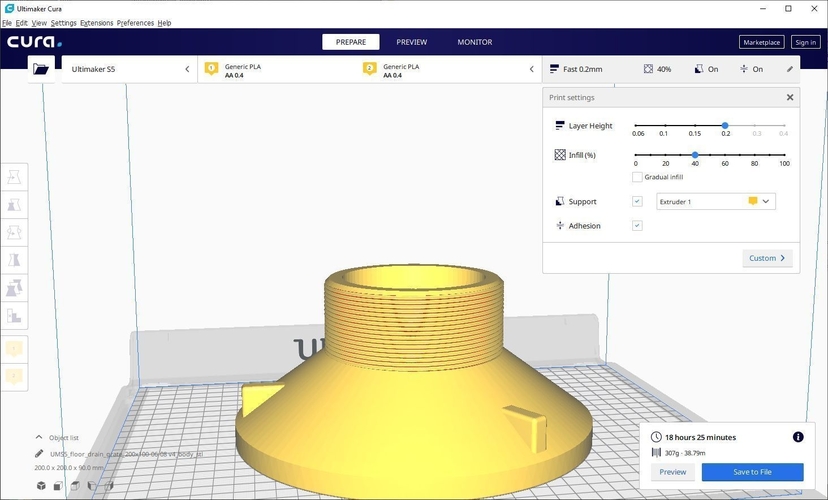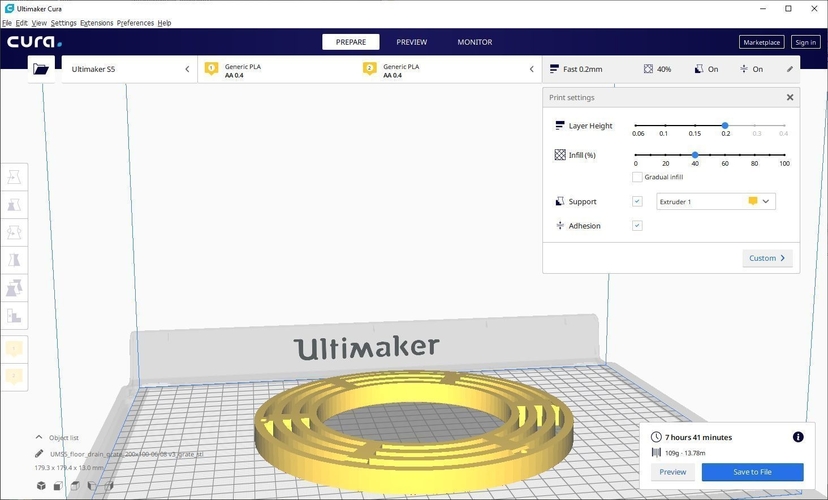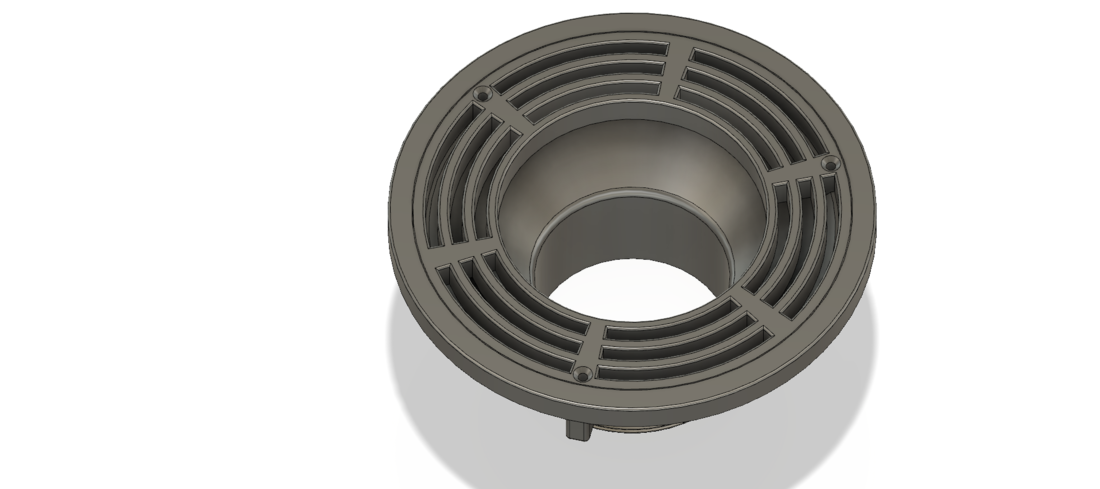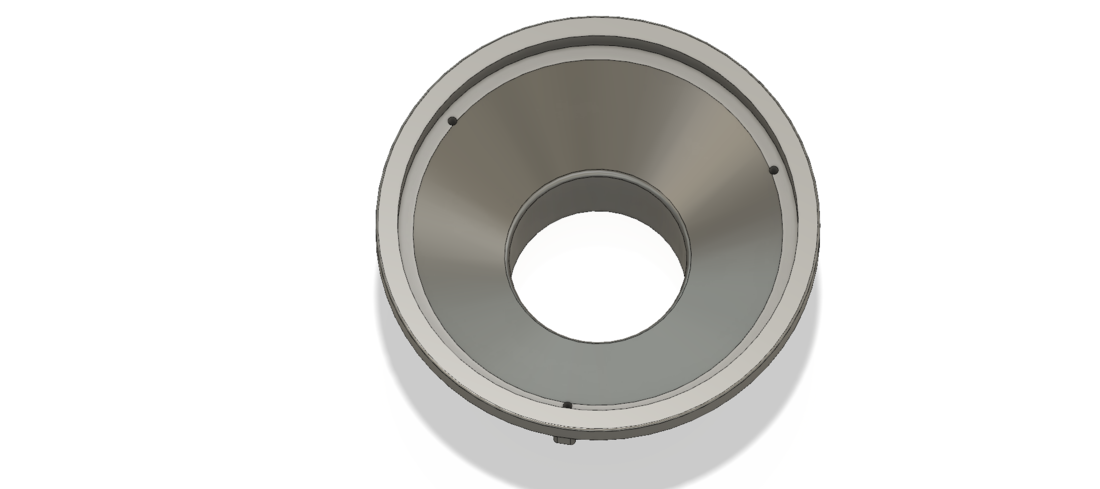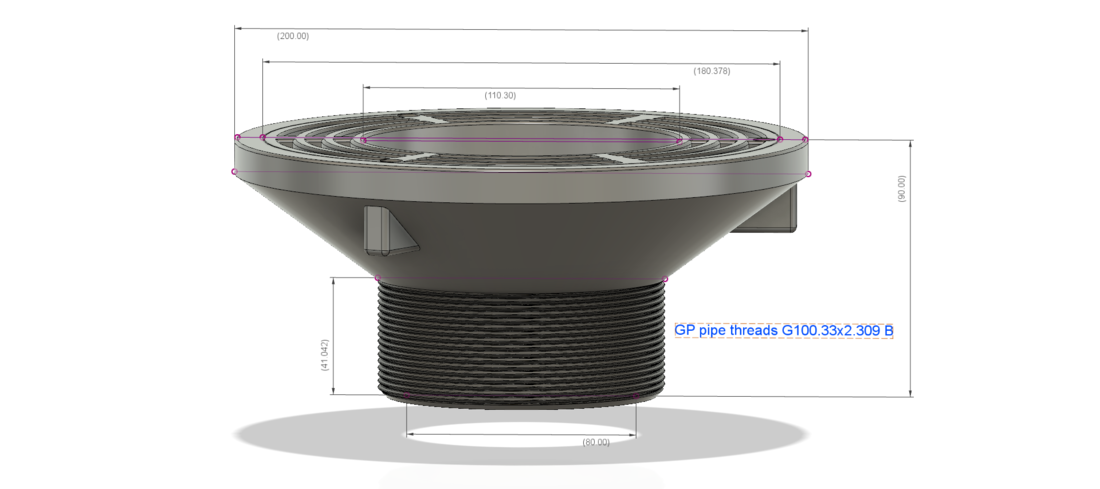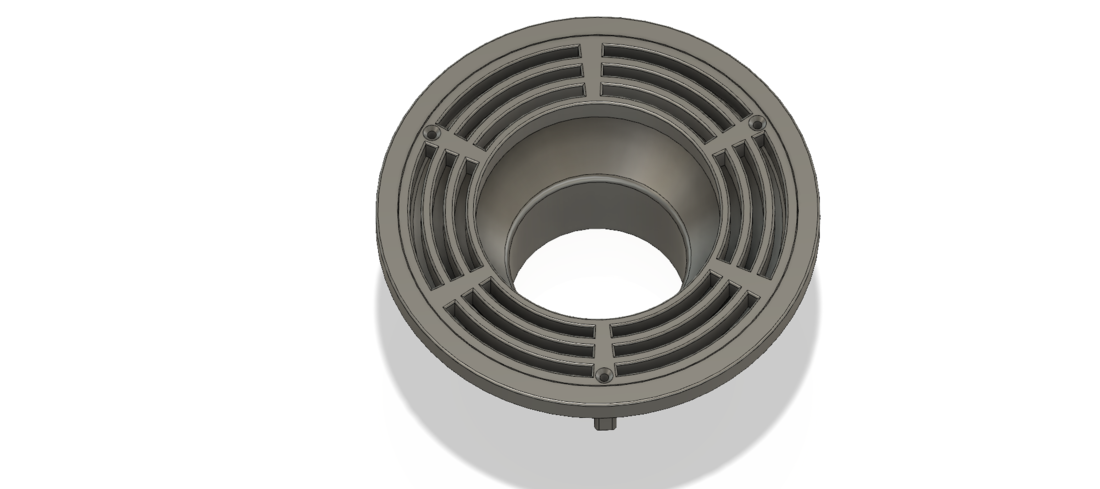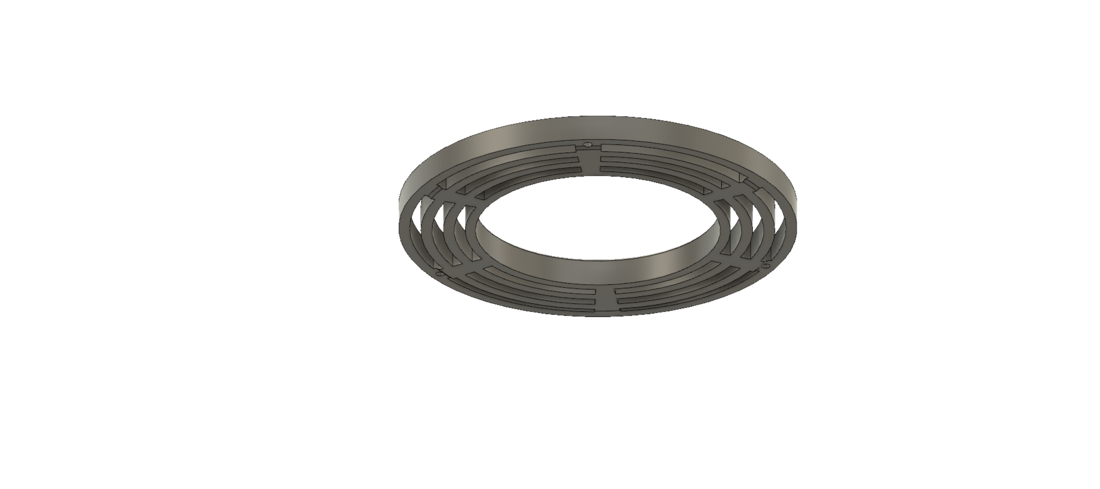 Floor Drain Grate Round 200x100 with 110 hole for balcony
The model of floor drains has been designed to address concerns about possible accidental injury to pedestrians,  caused by high-heel shoes penetrating grates.  The design of the grates also minimises potential problems where tips of crutches  or wheelchair wheels could become lodged in the grates.
High-quality 3d model of Flood  Drain kit for 3d print for installation in ceramic tile floors. The model is made with much attention to details.
Drain Kit Include 2 parts.
All real sizes you can see in the photos. 
 Everything can be seen in the photo.
placement of models on the printer table when printing is shown in the photo
The model can be printed as a 3D model, as well as produced on CNC machines.
Made in spaceclaim, tested in the manufacture of the master model of the product.
This is a fully solid-state version for 3d-print, this is not a scan version.
At the photos you can see the contours of the models on screens with stl or obj files, it is enough  to understand the possibility of printing a model or producing a model by a cnc machine
It is possible to model anyone another model according to your size or drawings and sketches.
ATTENTION! This item is a DIGITAL 3D model (*STL *OBJ file format) for ARTCAM, ASPIRE, CUT3D, Cura  anyone software applications for CNC and 3D printers. 
Its files For CNC Routers and 3D printers.
Not a vectric, not a bitmap file, not a G-code. You buy a digital model image file for the manufacture of the product,  and not the product itself as a physical unit of goods made of glass or wood.
Non-commercial use only.
RackMultipart20191124-3091-r7aj60.zip/floor_drain_grate_200x100-06-08 v3_grate_stl.stl
623 KB
floor_drain_grate_200x100-06-08 v2_body_obj.obj
2.73 MB
RackMultipart20191124-3091-1e556iv.zip/floor_drain_grate_200x100-06-08 v2_body_obj.obj
2.73 MB
floor_drain_grate_200x100-06-08 v3_grate_obj.obj
677 KB
RackMultipart20191124-3091-1j2xwt0.zip/floor_drain_grate_200x100-06-08 v3_grate_obj.obj
677 KB
floor_drain_grate_200x100-06-08 v3_grate_stl.stl
623 KB
RackMultipart20191124-3665-mdakv6.zip/floor_drain_grate_200x100-06-08 v4_body_stl.stl
7.03 MB
floor_drain_grate_200x100-06-08 v4_body_stl.stl
7.03 MB