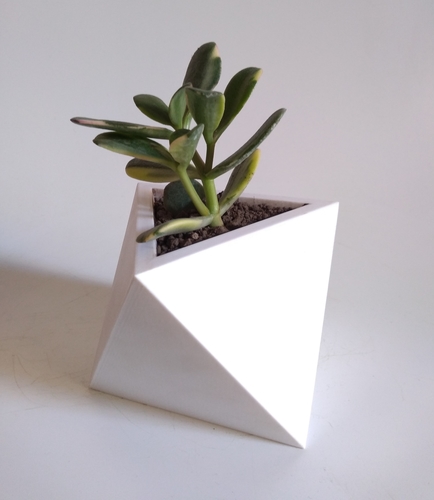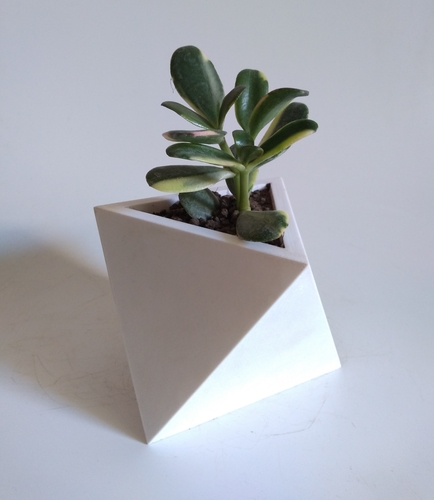 Our MK2 3D printed planter!
This minimalistic, geometric, and very aesthetic planter fits right in with any home decor you could imagine. It boasts ample room for any catus or succulent for use both indoors and outdoors. Its sharp angles and smooth sides make it excellent for 3d printing with any material.
Try out different colors, the possibilities are endless.
Size: 10x12cm
Printer properties: PLA 0.20-0.25mm layer height Average speed Minimal supports (in fact, functionally speaking they´re not necessary at all)
Any feedback is greatly appreciated!
Octahedron Planter MK2.stl
241 KB
Octahedron Planter MK2 with hole.stl
55 KB