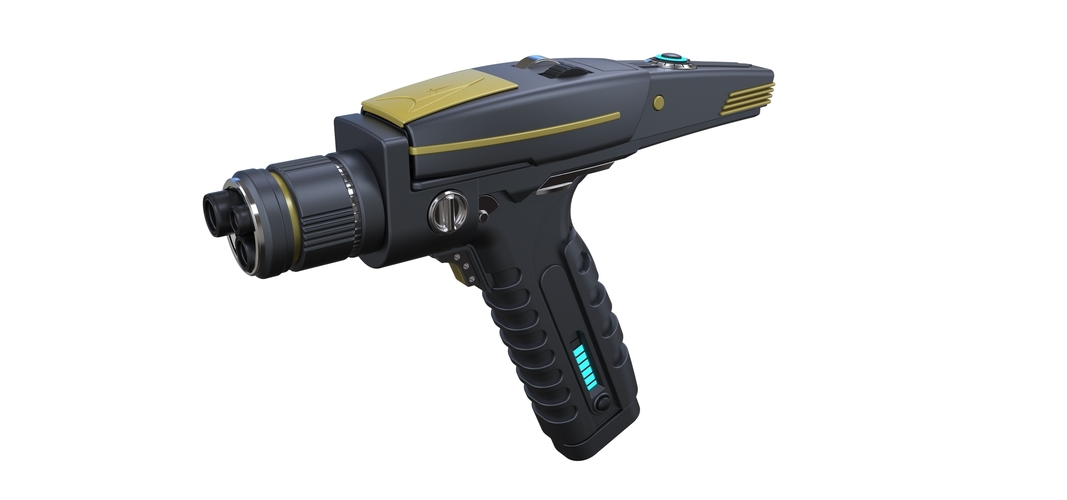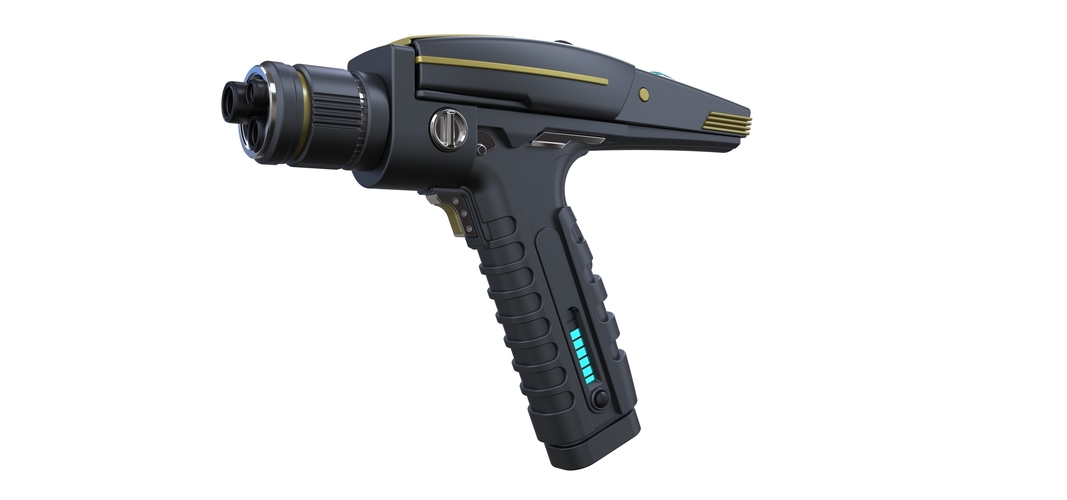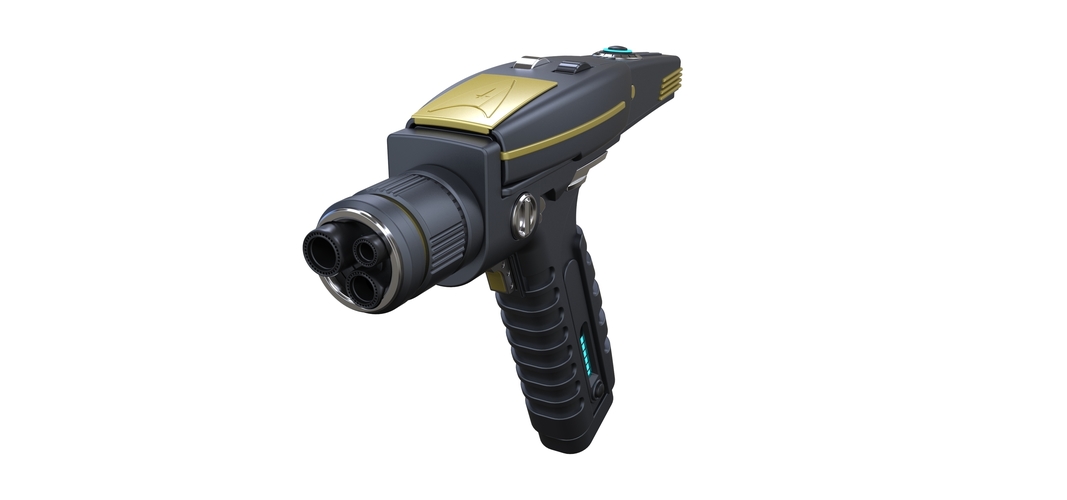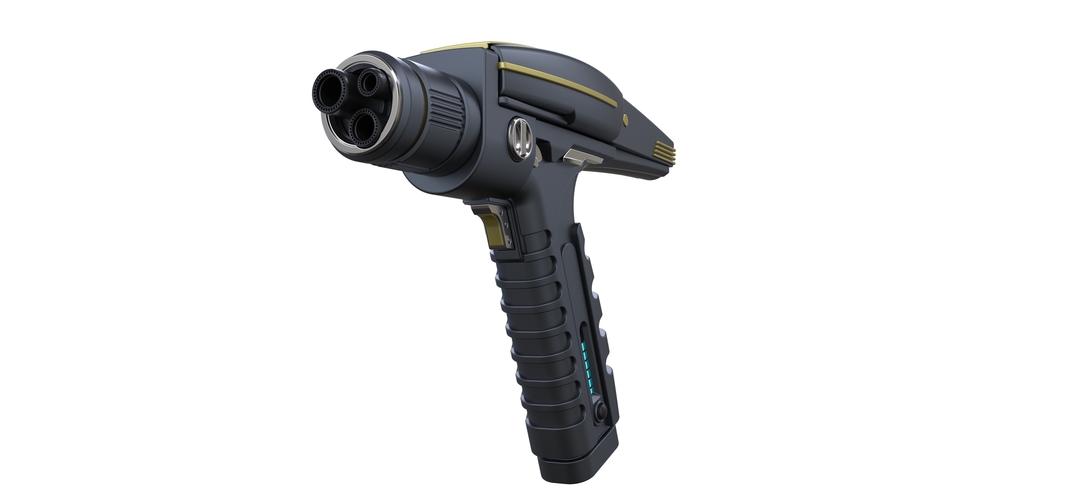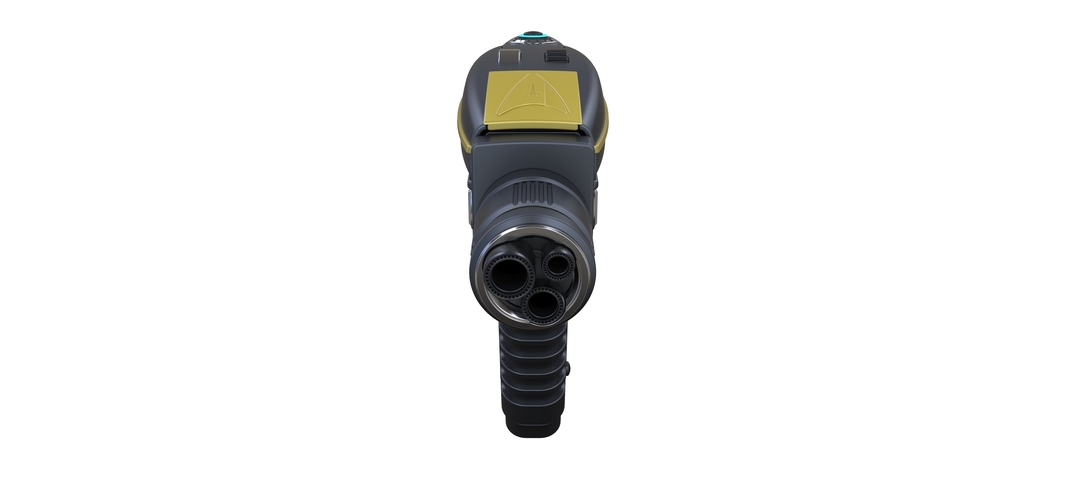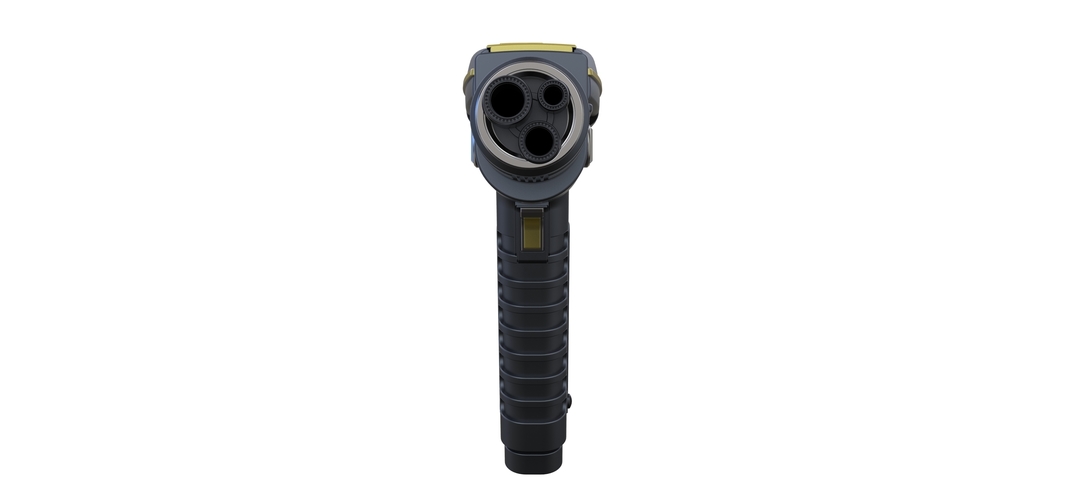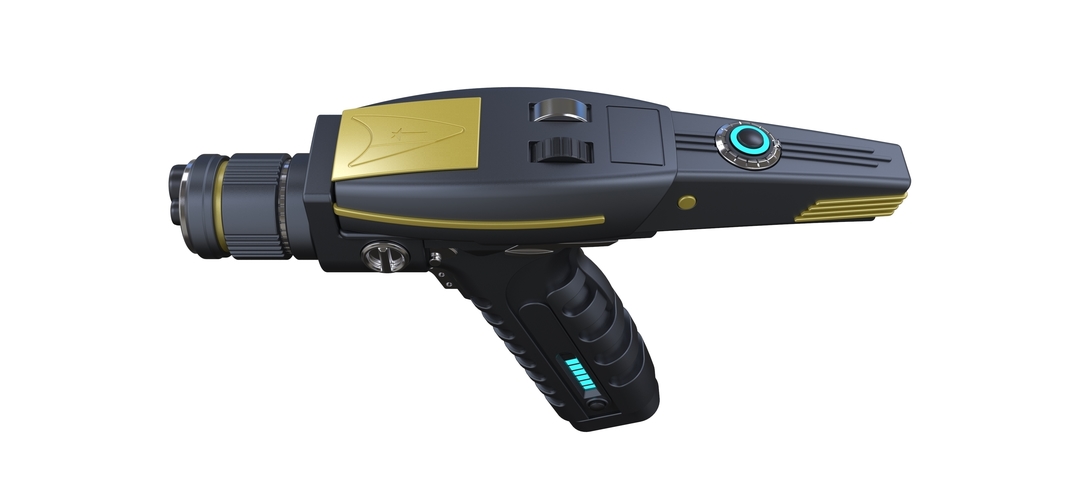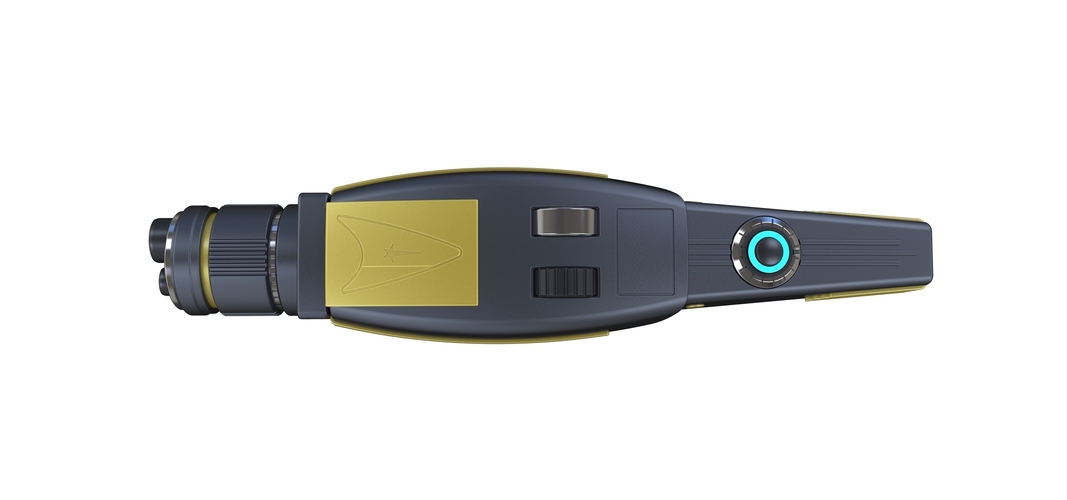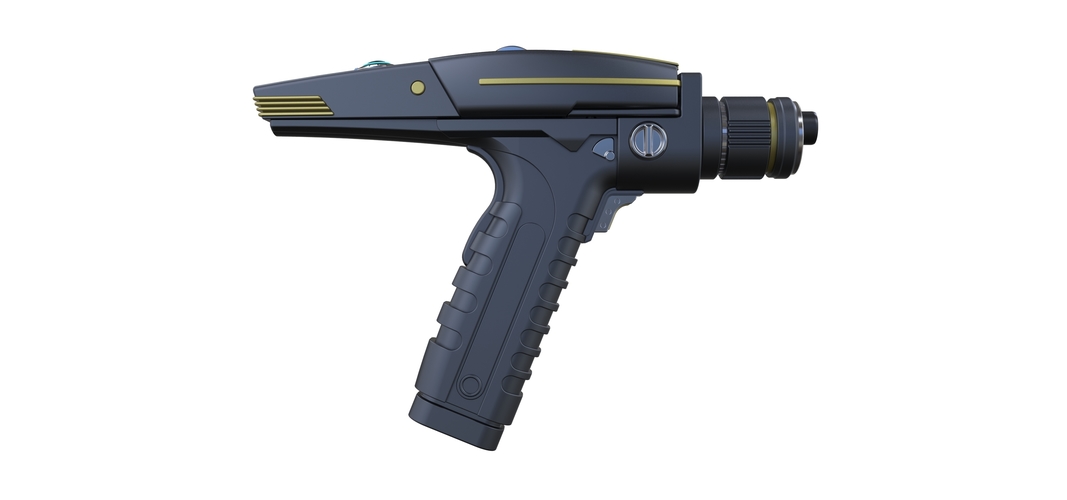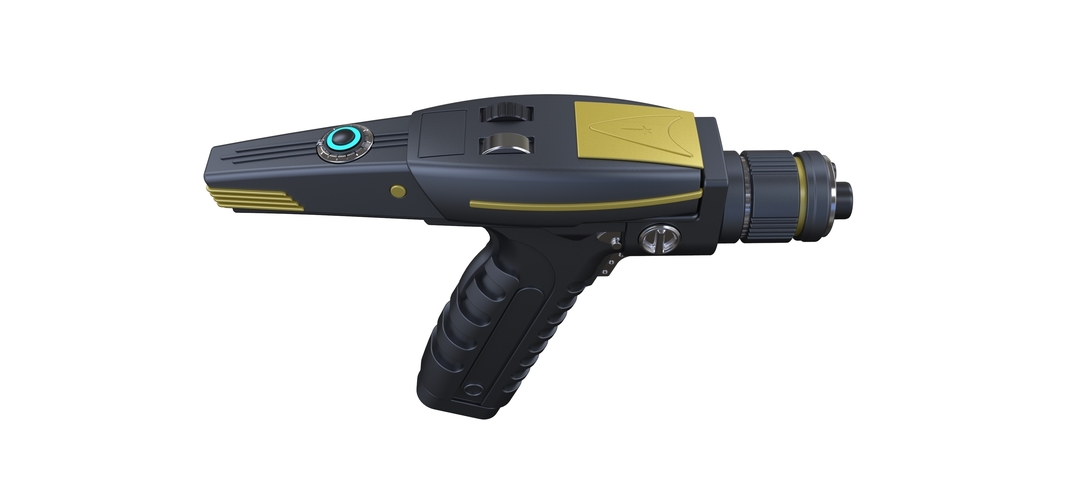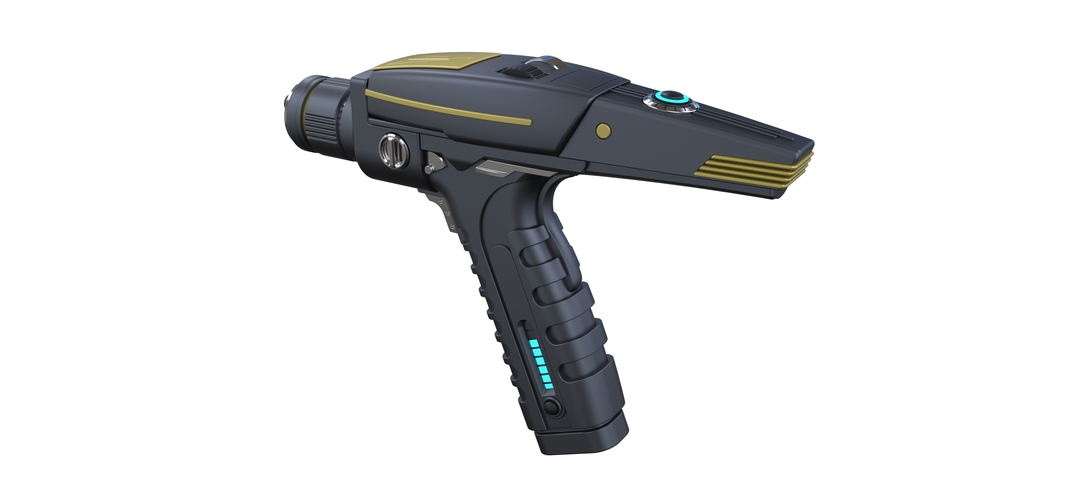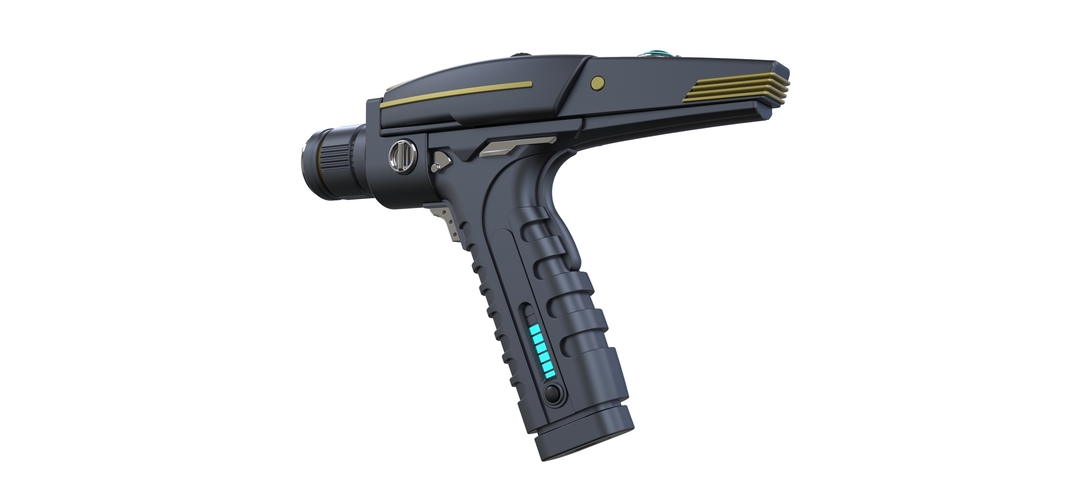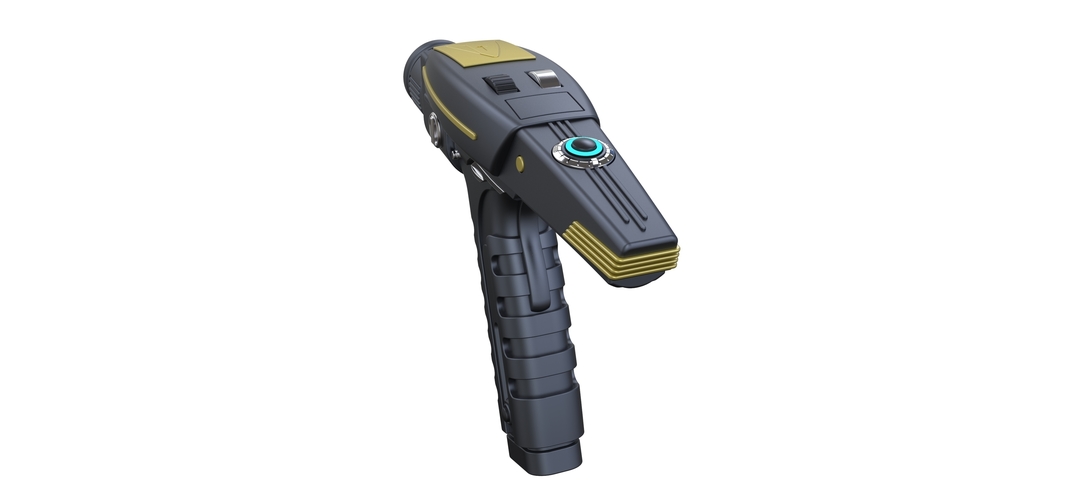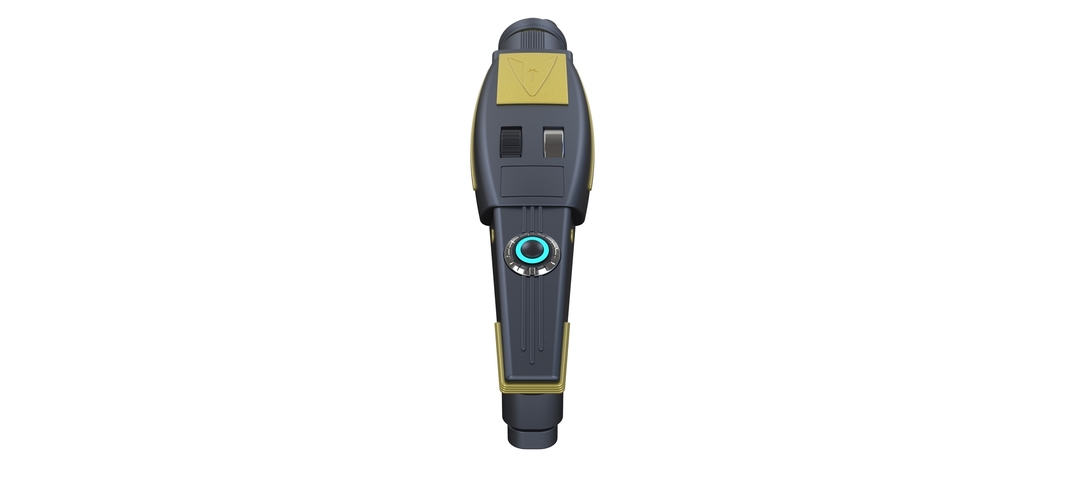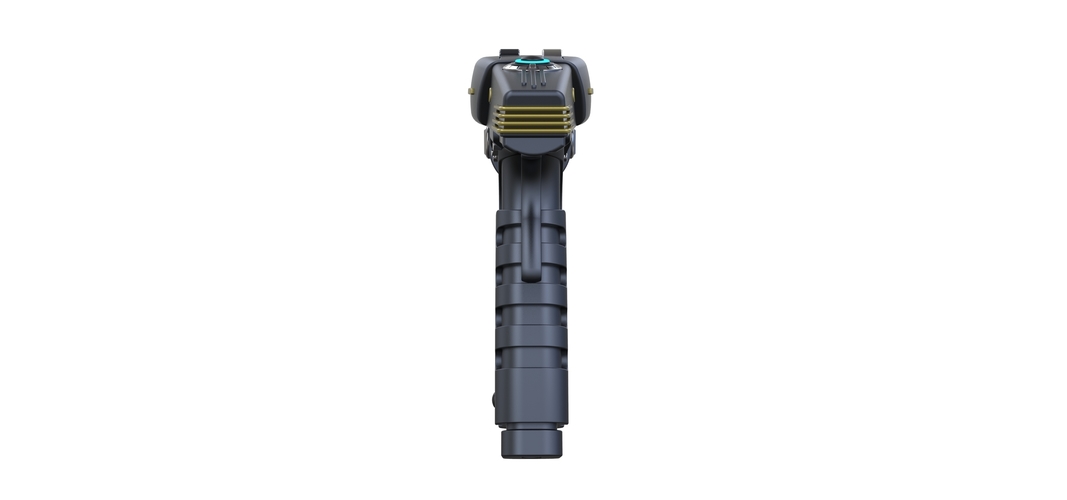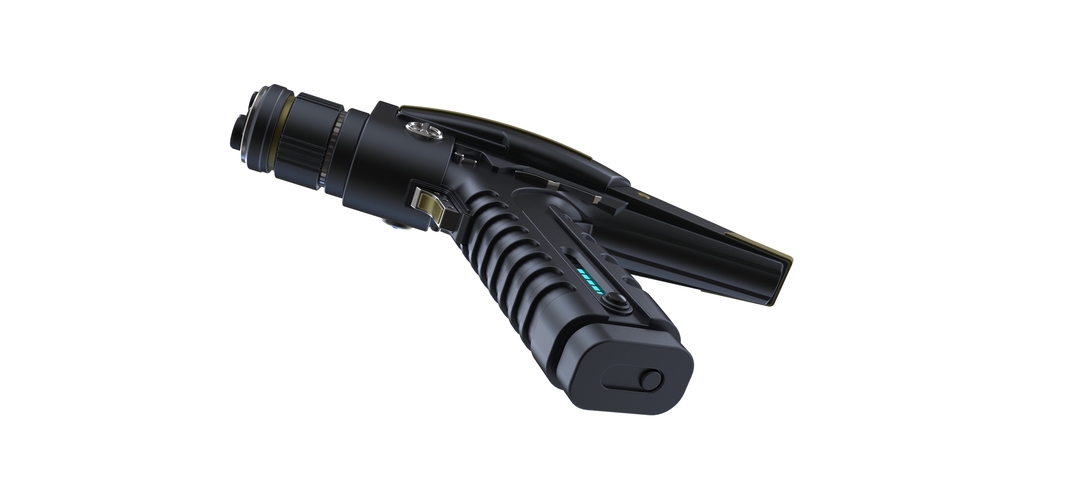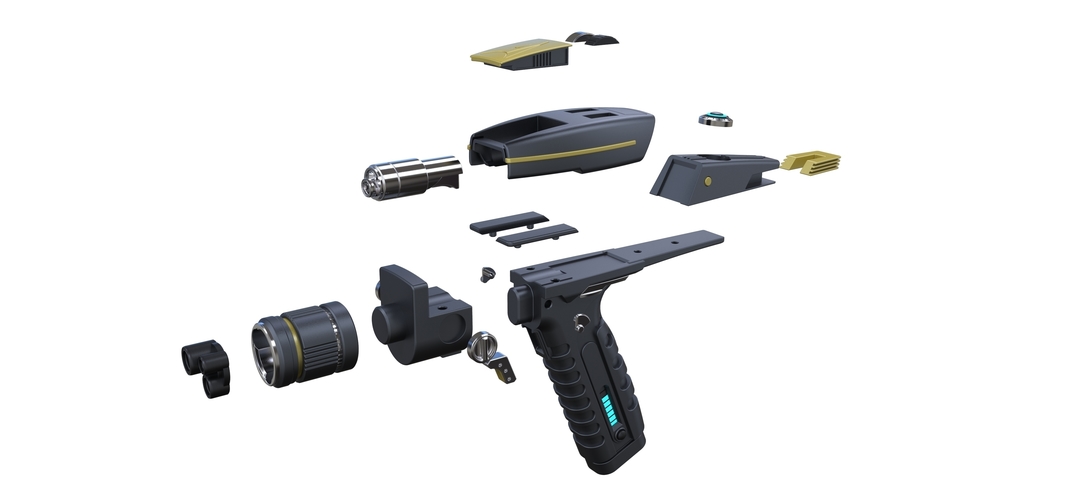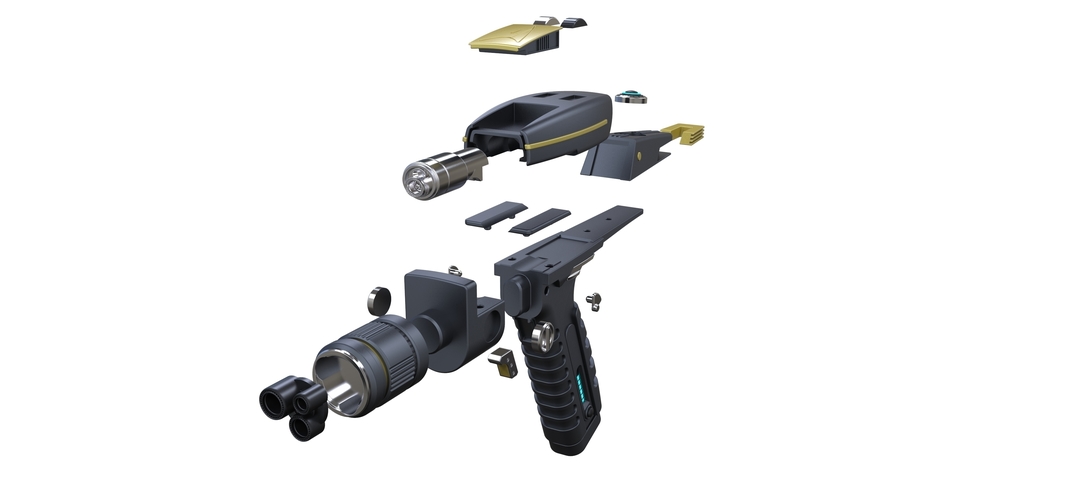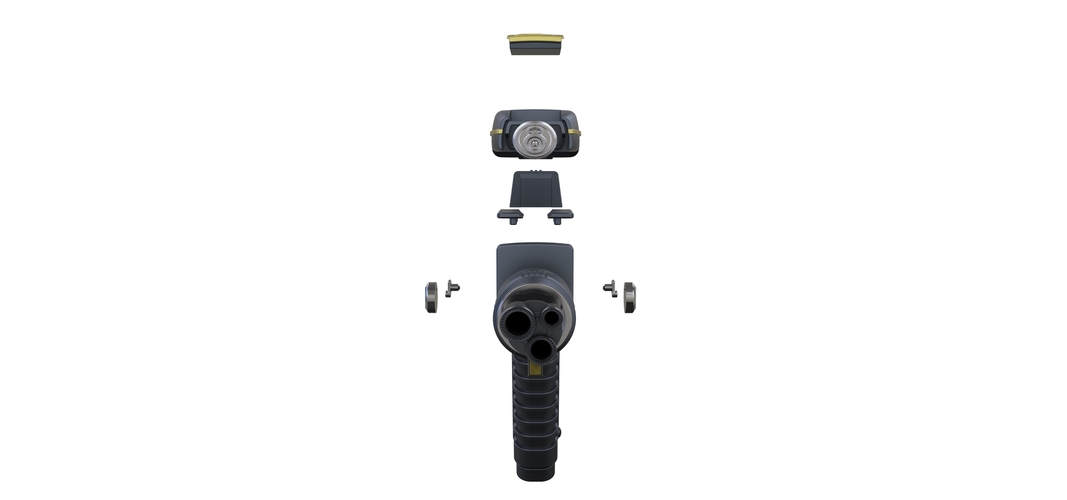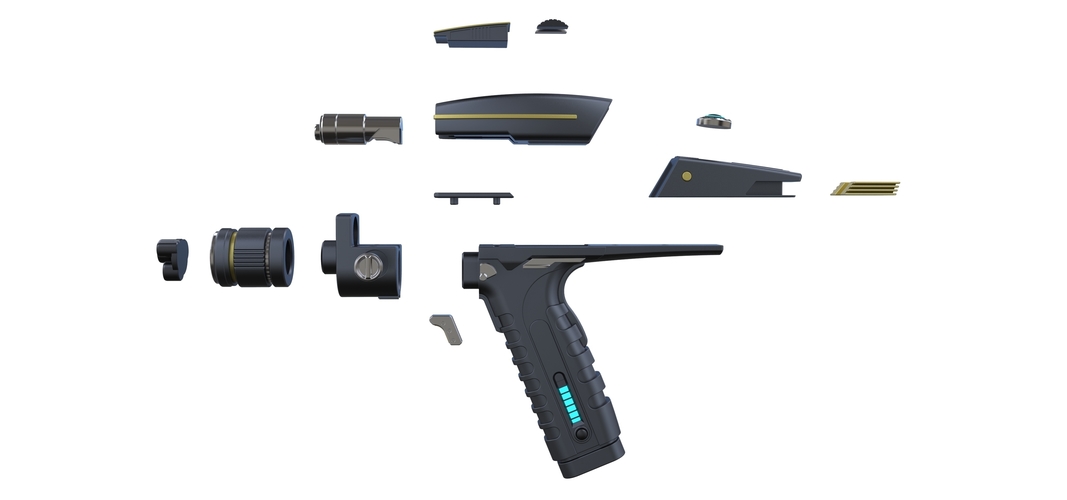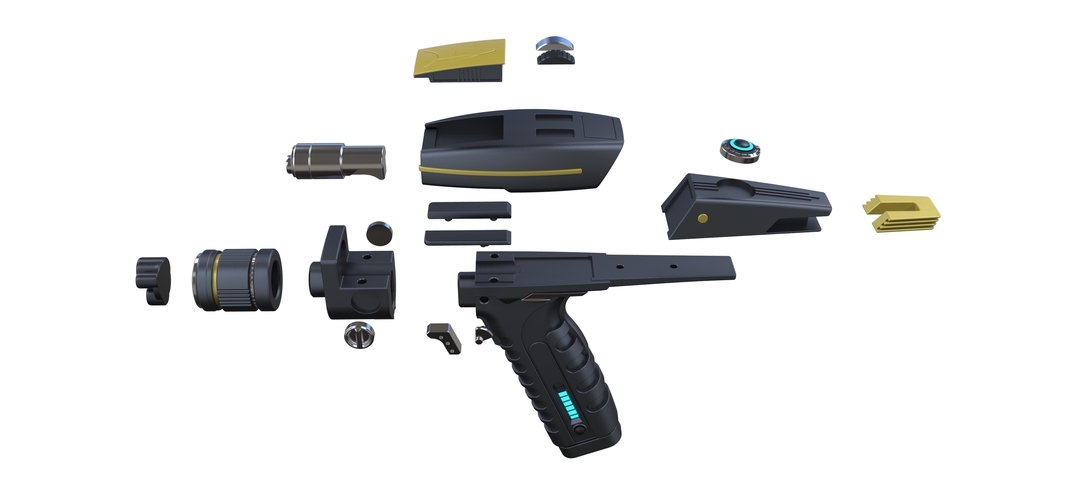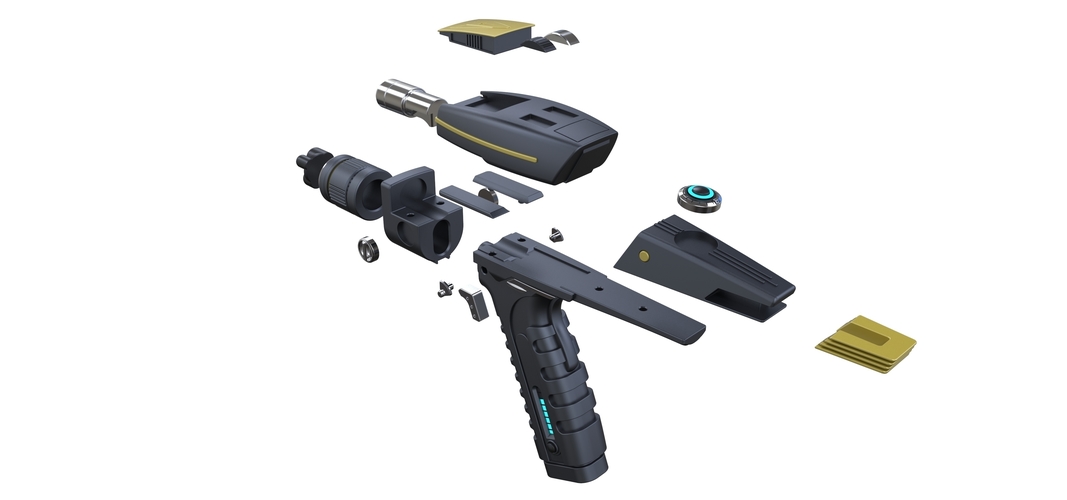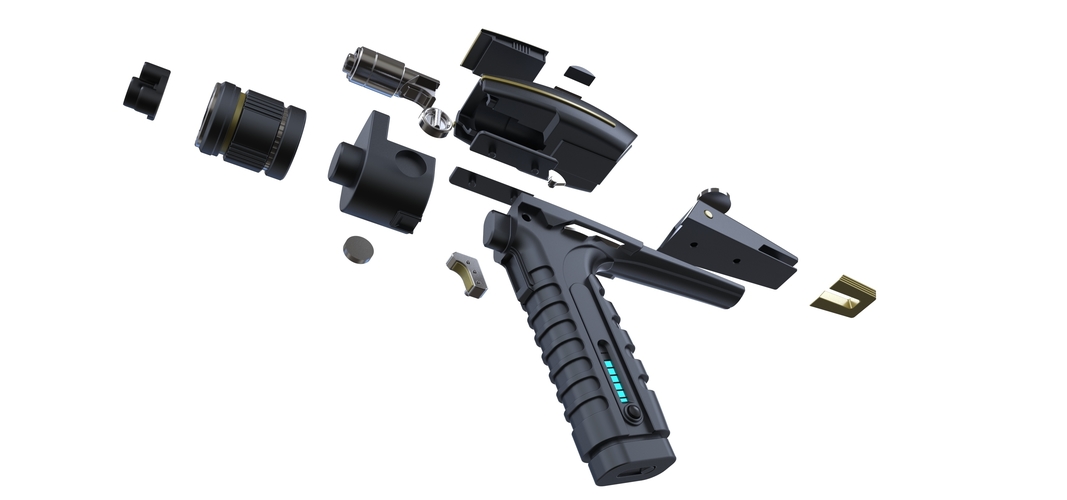 Highly detailed replica 3d model of Phaser pistol from Star Trek Discovery.
Model dimensions:
- length – 234.5 mm
- width – 52 mm
- height – 169 mm
Model consists of parts: handle, front part, top part, rear part, barrel hub, front barrels, right plate, left plate, cover, inner barrel, rear radiator, top button, right top disk, left top disk, trigger, side disks, side triggers.
Designed in Solid Works 2012, rendered in Keyshot 5.0.99.
Right top disk.STL
162 KB
Front barrels.STL
3.26 MB
RackMultipart20190712-25203-hz3mgg.zip/Phaser.obj
52.4 MB
RackMultipart20190712-25203-hz3mgg.zip/Phaser.mtl
2.58 KB
RackMultipart20190712-25203-1tlzbm9.zip/Phaser.STL
47 MB
Rear radiator.STL
2.38 MB