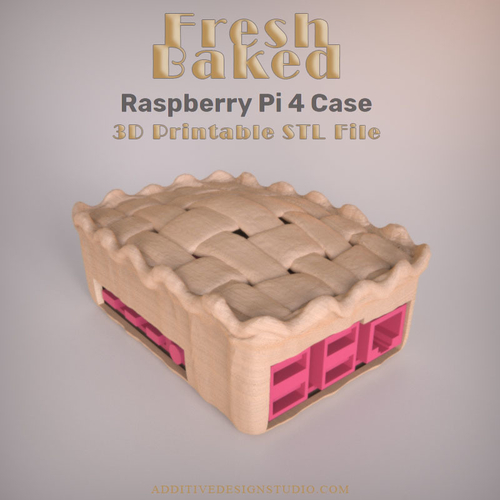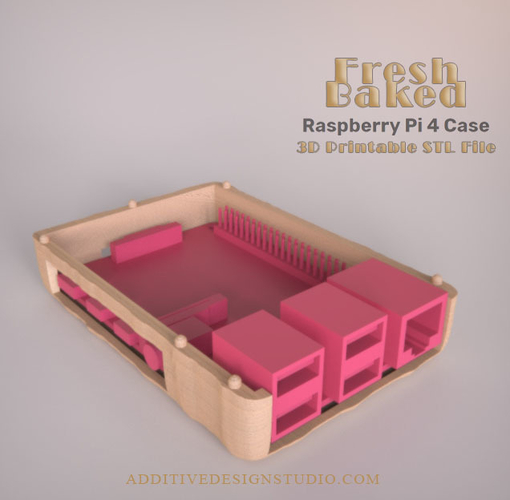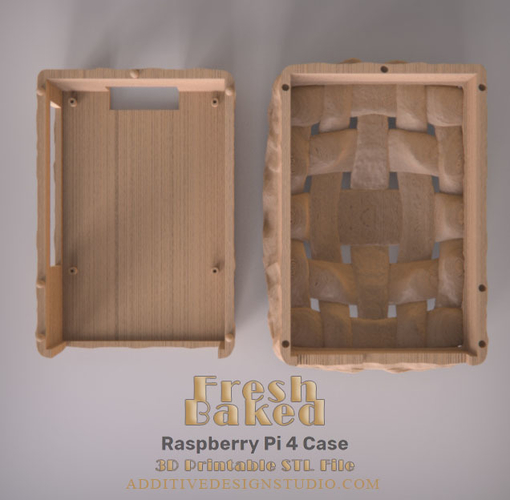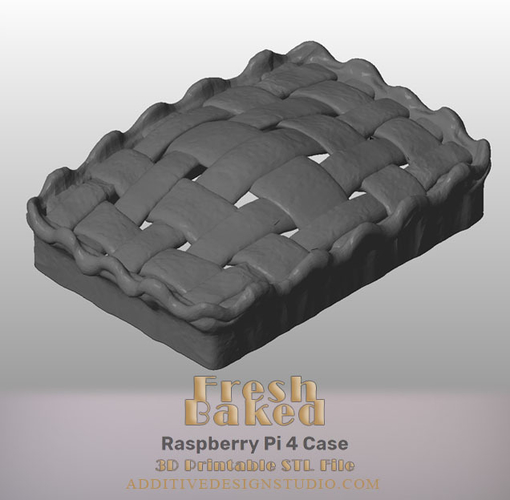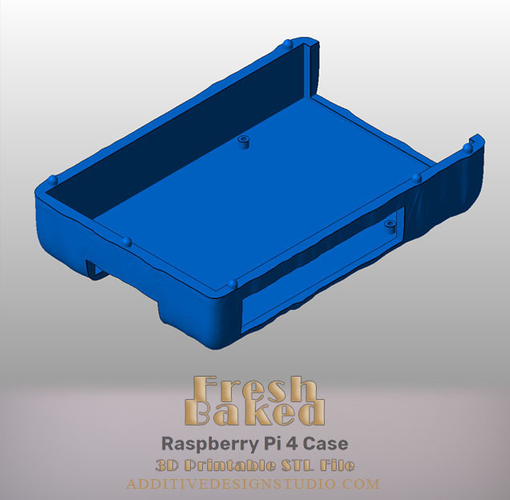 A whimsical case to house the latest Raspberry Pi model 4.Digitally sculpted to look like a realistic baked pie, it acts as any other protective case preventing damage to the chip board and making it easier to transport.
3D Designer: Marco Valenzuela of AdditiveDesignStudio.com
The case snaps together to keep the board nice and secure inside, with ports for the dual HDMI, USB, SD slot etc. The Raspberry Pi is a credit-card-sized single-board computer developed in the UK by the Raspberry Pi Foundation with the intention of promoting the teaching of basic computer science in schools.
FreshBaked_RaspberryPi4Case_MarcoV_2019_Base.stl
512 KB
FreshBaked_RaspberryPi4Case_MarcoV_2019_Lid.stl
4.18 MB