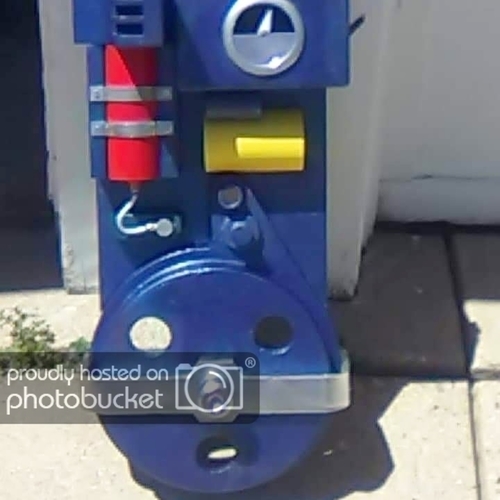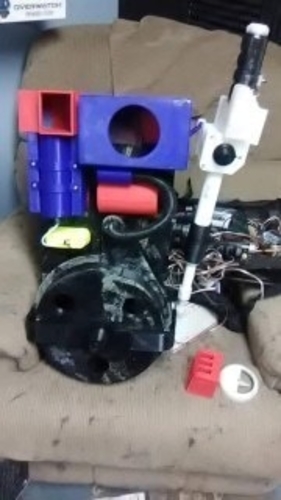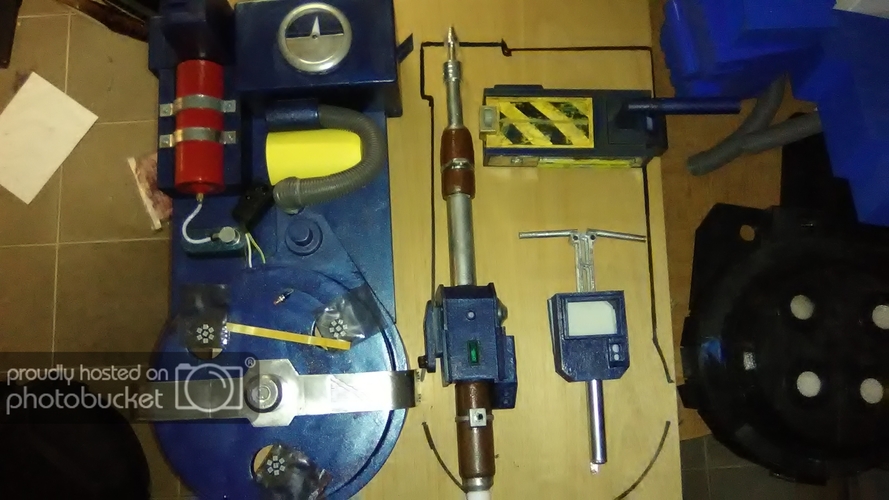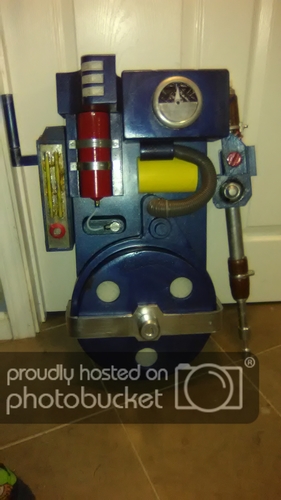 No Prints Yet

Be the first to upload a Print for this Design!
This is my Real Ghostbusters Proton Pack. Included are the files for the trap and thrower. 
It took over a year to build the files and print this, as I wanted to get the look right.  Be careful when printing the Spacer parts of the Cyclotron. The walls are thin and do not want to hold together if printing in ABS - They simply will not retain heat well.  Prefferably use PLA to print. Total print time will take you upwards of 65 to 80 hours depending on speed. 
Right_Wall_Box.stl
129 KB
Rear_Grip_Tube_End....stl
149 KB
Left_Wall_Plate....stl
157 KB
Front_Grip_3....stl
1.01 MB
Front - Housing.stl
284 KB
Backing - cosmetic.stl
653 KB
Front - Paneling.stl
785 KB
Front_Side - Details.stl
968 KB
Barrel_Box_Ring.stl
301 KB
Barrel_Main_Tube_End.stl
708 KB
Left_Wall_Knob.stl
183 KB
Rear_Grip_Holder.stl
98.7 KB
Right_Box_Knob.stl
190 KB
Right_Box_LED_Plate.stl
128 KB
Right_Wall_Knob_Base.stl
153 KB
Right_Wall_Knob_Top.stl
131 KB
Top_LED_Holder.stl
308 KB
Trap Rear assembly.stl
115 KB
Trap Shell Front.stl
126 KB
Trap Shell Rear.stl
50.1 KB
SpacerUpperRight.stl
204 KB
SpacerUpperLeft.stl
313 KB
MountingBoard5.stl
35.2 KB
GearBoxTubeMount.stl
283 KB
CyclotronLowerRight.stl
292 KB
RGB Pack Mount Blocks.stl
480 KB
RGB Cyclotron Disk.stl
133 KB
RGB Servo Push Rod.stl
134 KB
SpaceTubeMount.stl
116 KB
SpacerLowerRight.stl
223 KB
PowerCellStackShort.stl
58.3 KB
MountingBoard8.stl
156 KB
MountingBoard6.stl
60.8 KB
MountingBoard4.stl
72.8 KB
MountingBoard2.stl
22.2 KB
GearboxGaugeHousing.stl
2.02 MB
CyclotronUpperRight.stl
377 KB
CyclotronLowerLeft.stl
269 KB
CyclotronLensPlain.stl
106 KB
BumperComplete.stl
5.01 MB
BatteryTerminalBox.stl
557 KB
RGB Gauge Backing.stl
233 KB
CyclotronLensInset.stl
123 KB
CyclotronLensRod.stl
2.72 KB
CyclotronUpperLeft.stl
358 KB
GearboxThrowerMount.stl
2.43 KB
MountingBoard1.stl
106 KB
MountingBoard3.stl
27.8 KB
MountingBoard7.stl
220 KB
MountingBoard9.stl
29.9 KB
SpacerExtrusion.stl
146 KB
SpacerLowerLeft.stl
219 KB