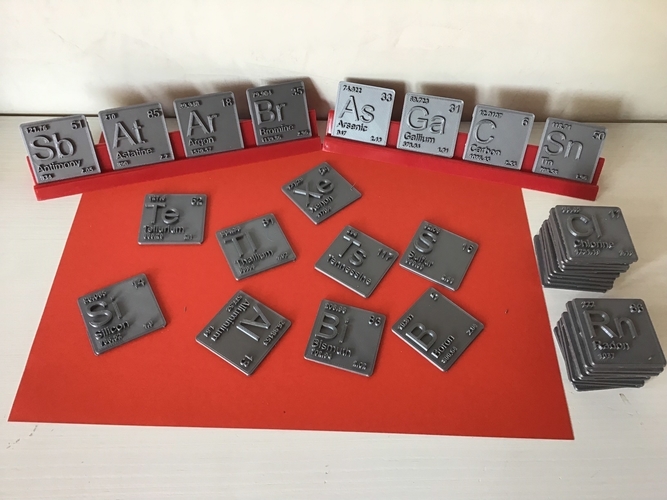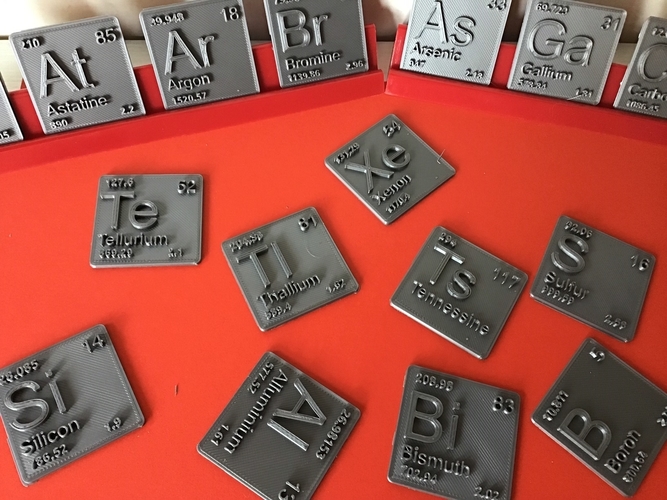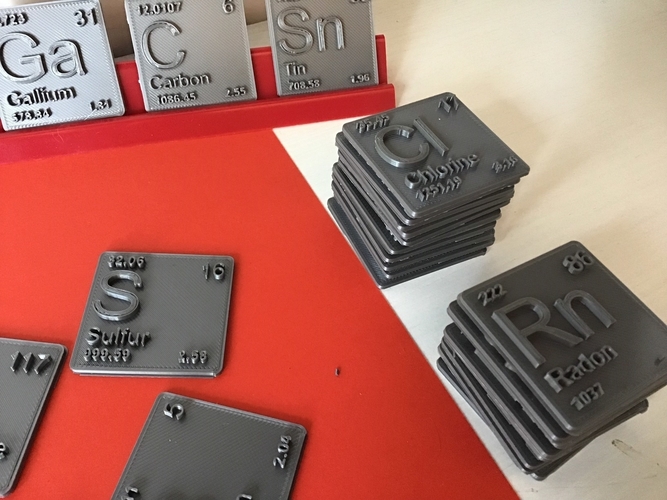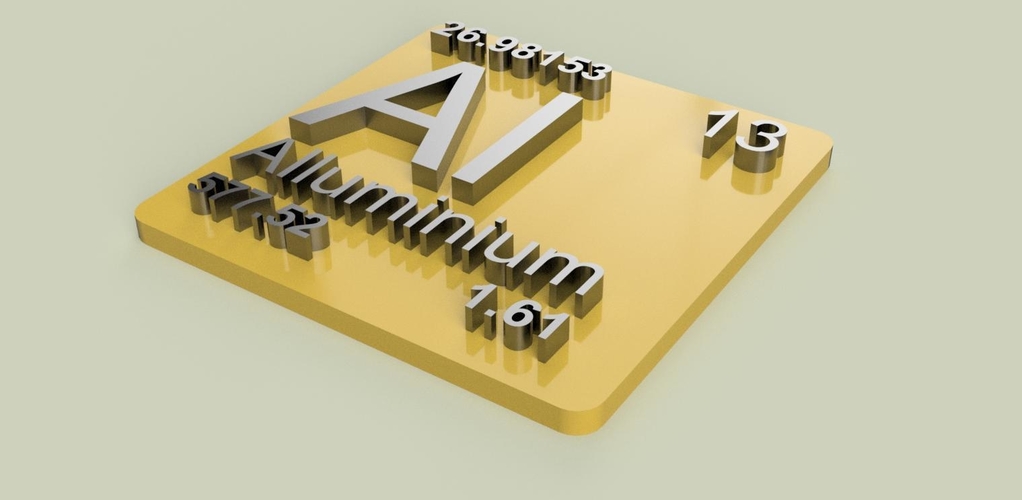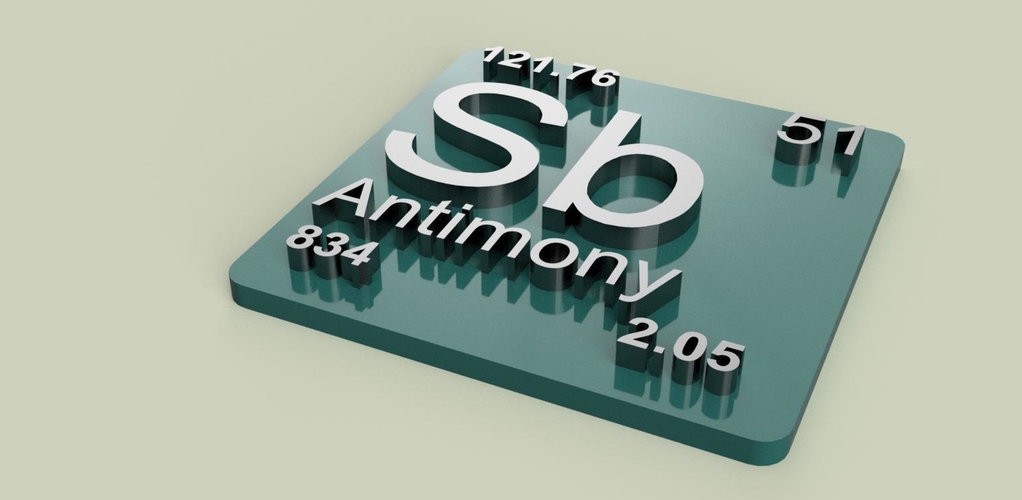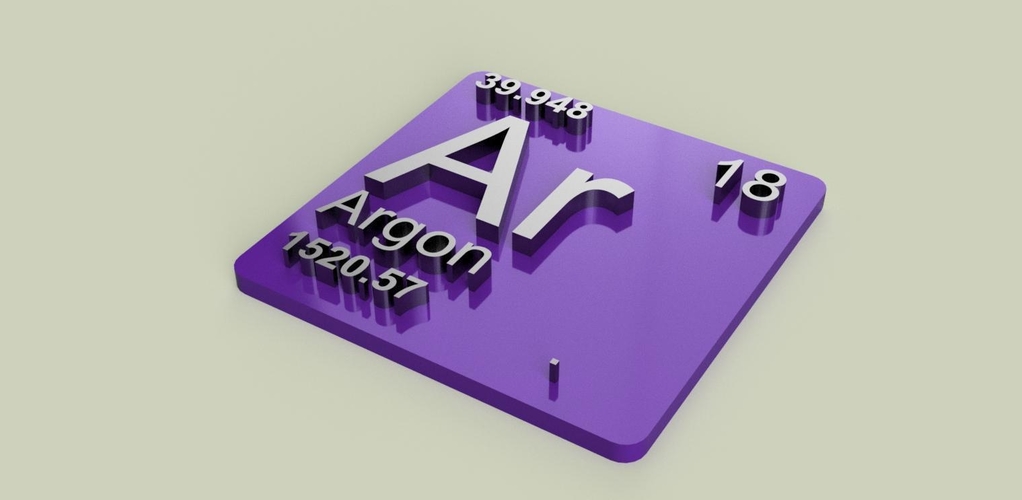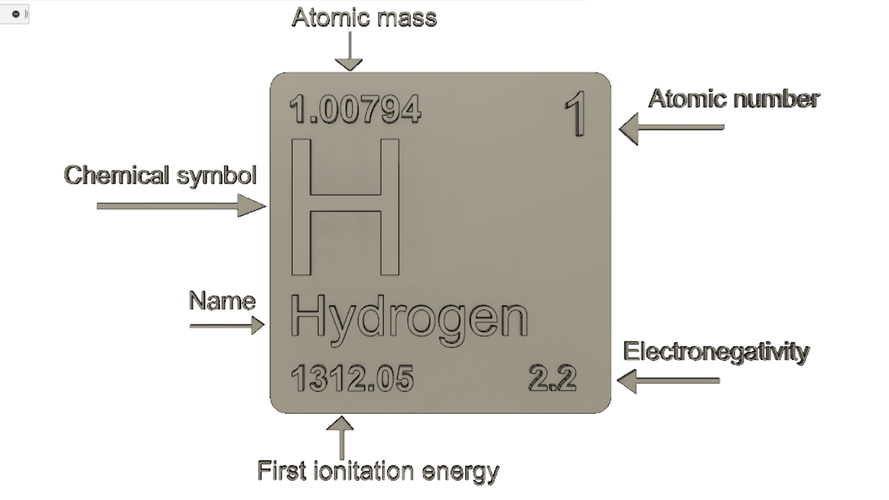 The zip file contains all the elements of the p-block of the periodic table of the elements.
On each item is printed, name, chemical symbol, atomic mass, atomic number, electronegativity and first ionitation energy of the element.
A block of the periodic table is a set of chemical elements predominantly characterised by having their highest energy electrons in the same atomic orbital type.
Created with Fusion 360 Printed with Creality Ender 3
Have fun and good 3D printing!!!!
RackMultipart20190619-5376-1pbcmln.zip/xenon.stl
203 KB
RackMultipart20190619-5376-1pbcmln.zip/tin.stl
272 KB
RackMultipart20190619-5376-1pbcmln.zip/sulfur.stl
349 KB
RackMultipart20190619-5376-1pbcmln.zip/silicon.stl
318 KB
RackMultipart20190619-5376-1pbcmln.zip/selenium.stl
378 KB
RackMultipart20190619-5376-1pbcmln.zip/radon.stl
255 KB
RackMultipart20190619-5376-1pbcmln.zip/oxygen.stl
315 KB
RackMultipart20190619-5376-1pbcmln.zip/lead.stl
263 KB
RackMultipart20190619-5376-1pbcmln.zip/krypton.stl
309 KB
RackMultipart20190619-5376-1pbcmln.zip/gallium.stl
353 KB
RackMultipart20190619-5376-1pbcmln.zip/fluorine.stl
329 KB
RackMultipart20190619-5376-1pbcmln.zip/flerovium.stl
153 KB
RackMultipart20190619-5376-1pbcmln.zip/astatine.stl
286 KB
RackMultipart20190619-5376-1pbcmln.zip/arsenic.stl
292 KB
RackMultipart20190619-5376-1pbcmln.zip/alluminium.stl
303 KB
RackMultipart20190619-5376-1pbcmln.zip/tennessine.stl
223 KB
RackMultipart20190619-5376-1pbcmln.zip/phosphorus.stl
337 KB
RackMultipart20190619-5376-1pbcmln.zip/oganessum.stl
310 KB
RackMultipart20190619-5376-1pbcmln.zip/antimony.stl
296 KB
RackMultipart20190619-5376-1pbcmln.zip/argon.stl
260 KB
RackMultipart20190619-5376-1pbcmln.zip/bismuth.stl
381 KB
RackMultipart20190619-5376-1pbcmln.zip/boron.stl
282 KB
RackMultipart20190619-5376-1pbcmln.zip/bromine.stl
369 KB
RackMultipart20190619-5376-1pbcmln.zip/carbon.stl
325 KB
RackMultipart20190619-5376-1pbcmln.zip/chlorine.stl
266 KB
RackMultipart20190619-5376-1pbcmln.zip/germanium.stl
380 KB
RackMultipart20190619-5376-1pbcmln.zip/indium.stl
274 KB
RackMultipart20190619-5376-1pbcmln.zip/iodine.stl
279 KB
RackMultipart20190619-5376-1pbcmln.zip/livermorium.stl
191 KB
RackMultipart20190619-5376-1pbcmln.zip/moscovium.stl
221 KB
RackMultipart20190619-5376-1pbcmln.zip/neon.stl
273 KB
RackMultipart20190619-5376-1pbcmln.zip/nihonium.stl
222 KB
RackMultipart20190619-5376-1pbcmln.zip/nitrogen.stl
279 KB
RackMultipart20190619-5376-1pbcmln.zip/polonium.stl
263 KB
RackMultipart20190619-5376-1pbcmln.zip/tellurium.stl
285 KB
RackMultipart20190619-5376-1pbcmln.zip/thallium.stl
287 KB