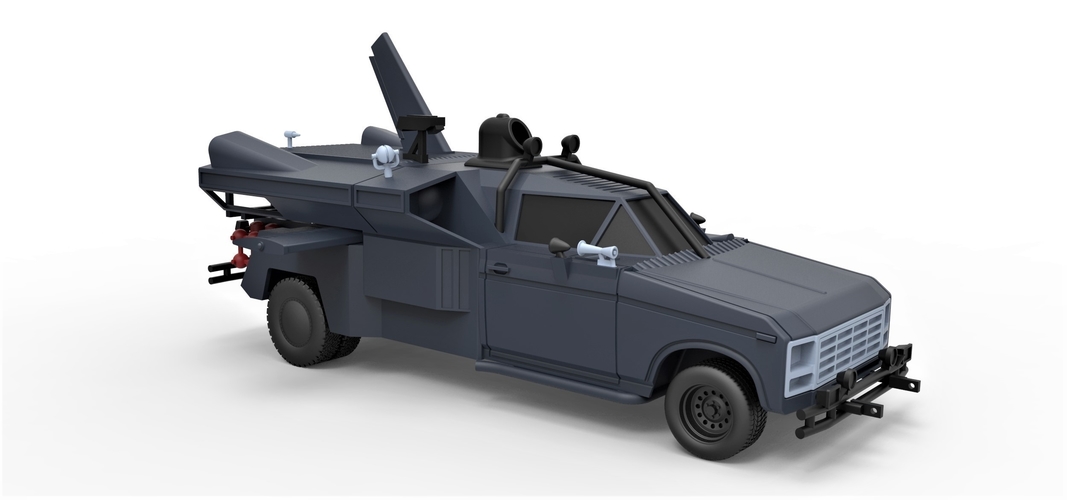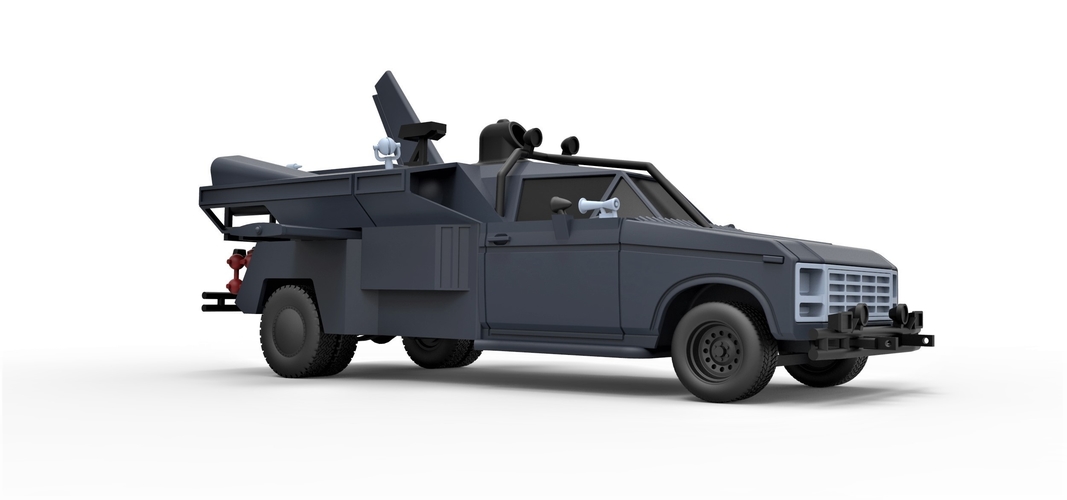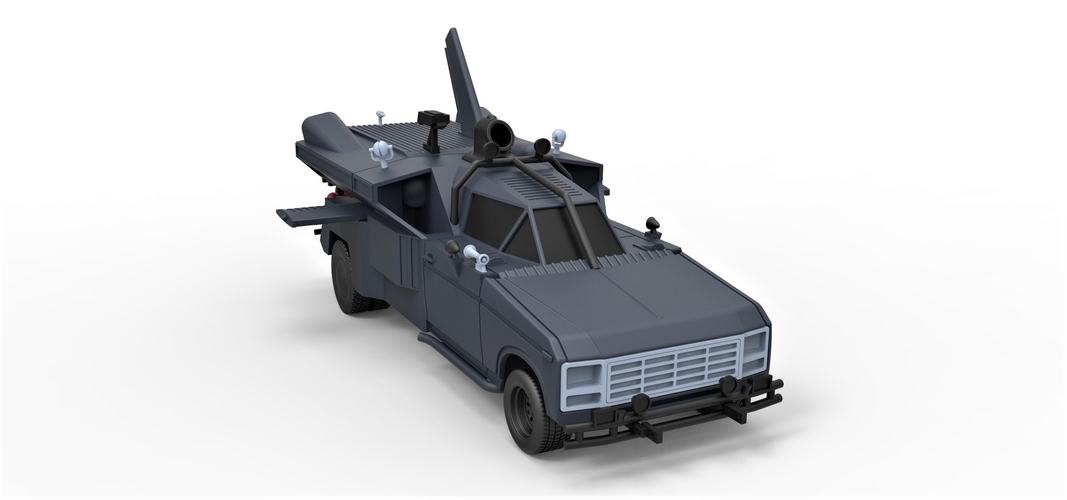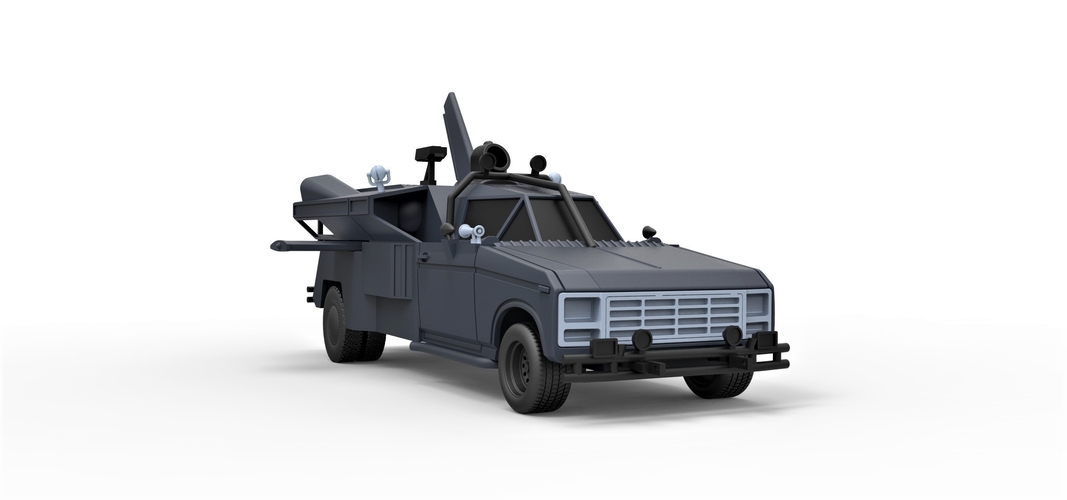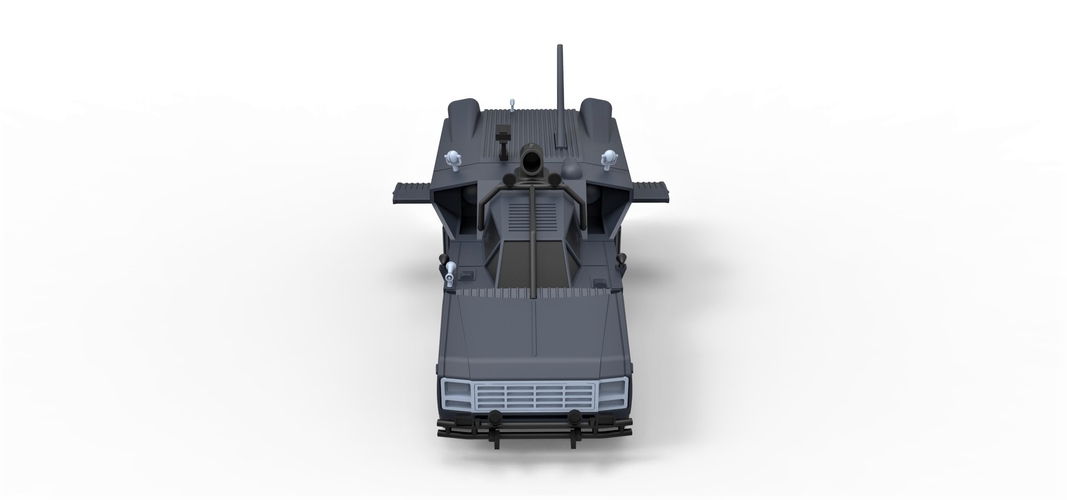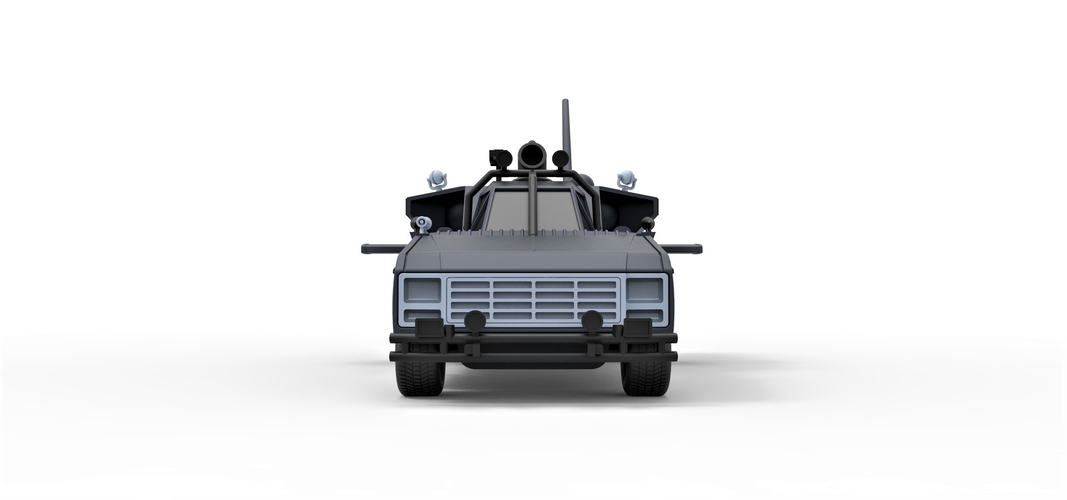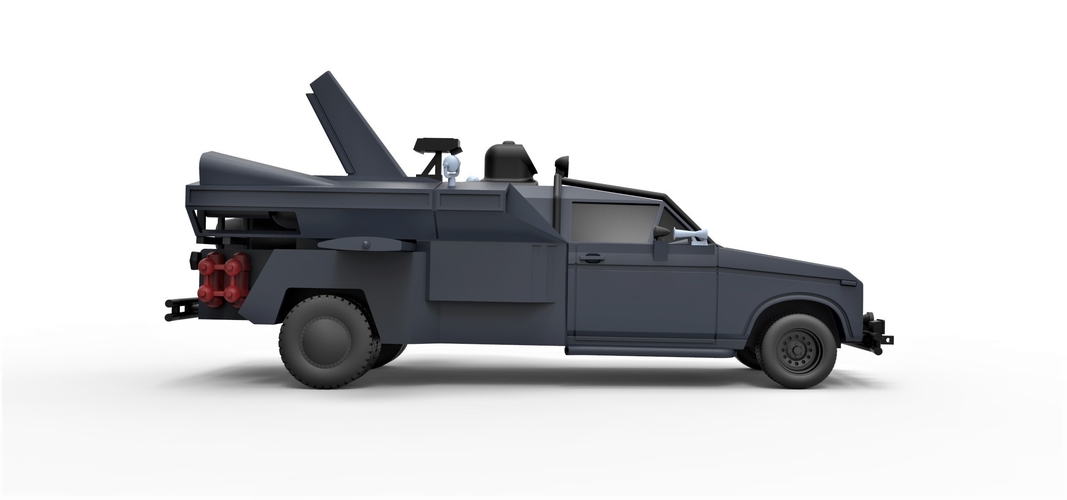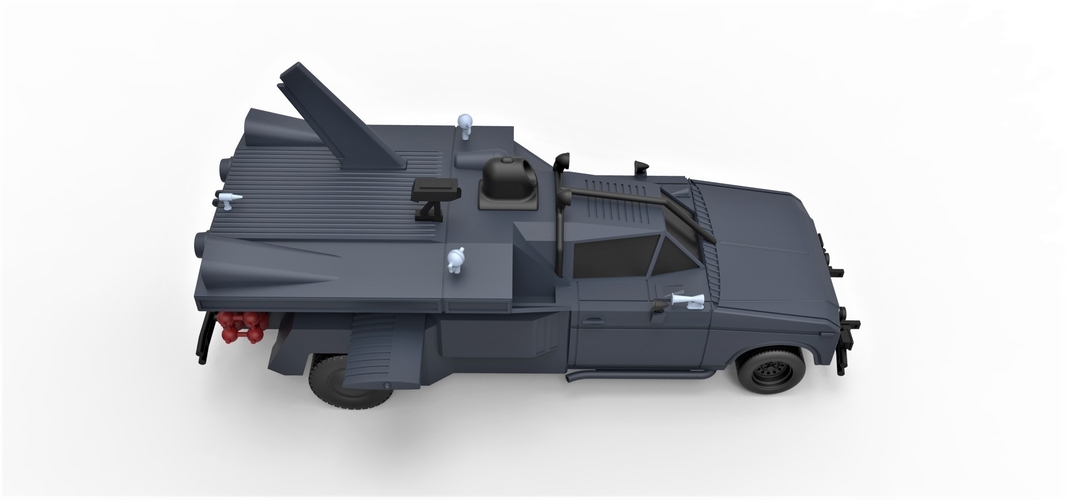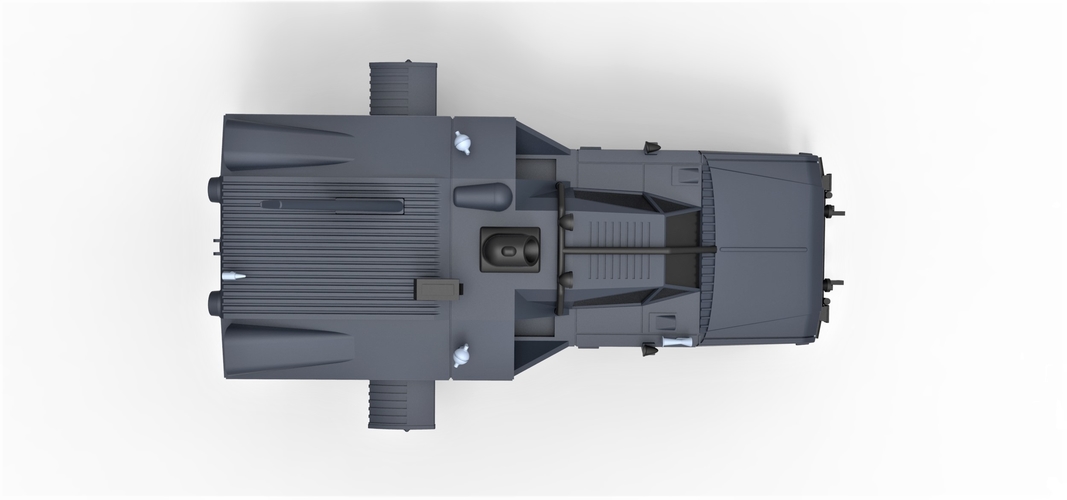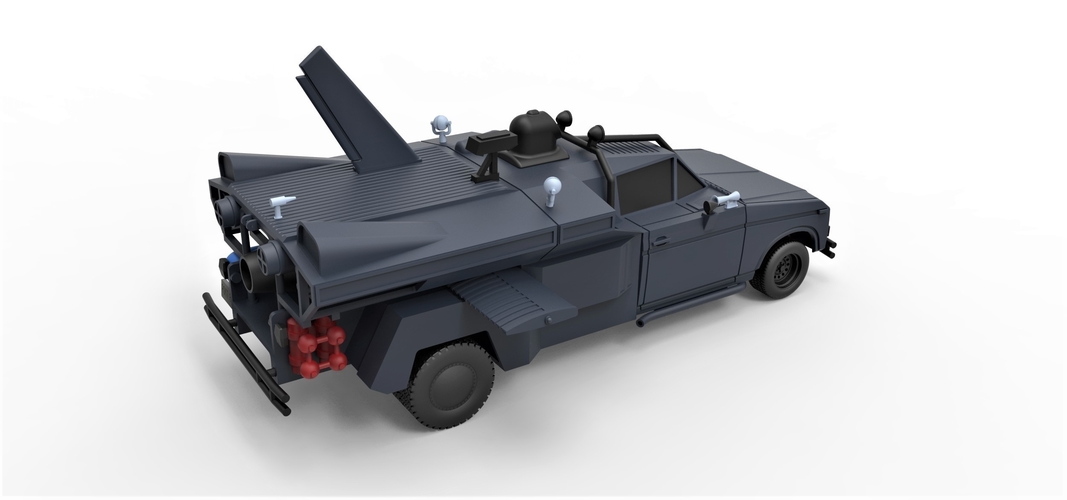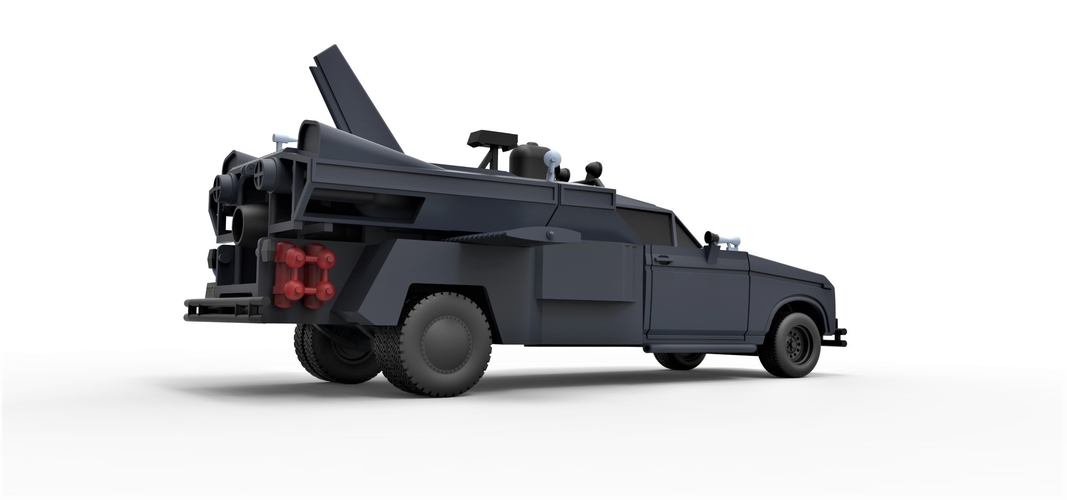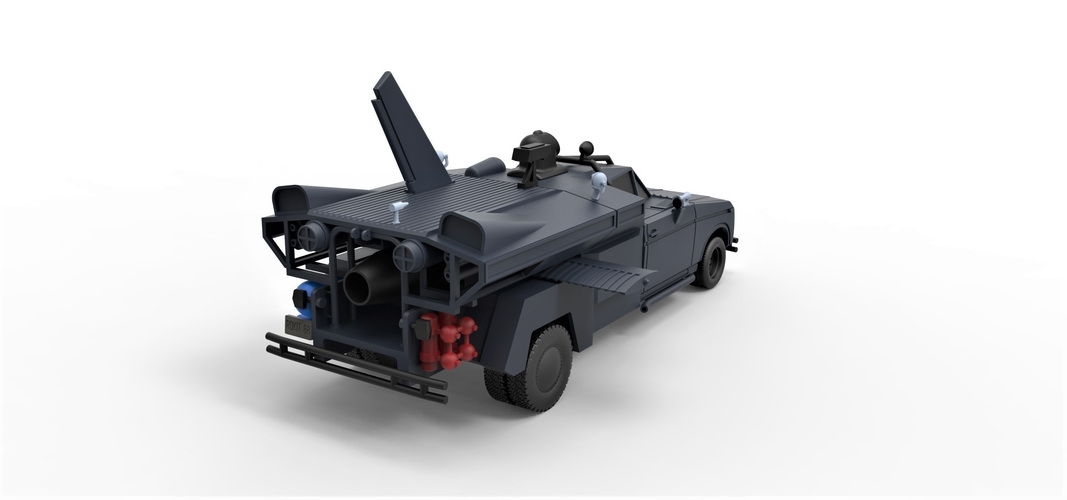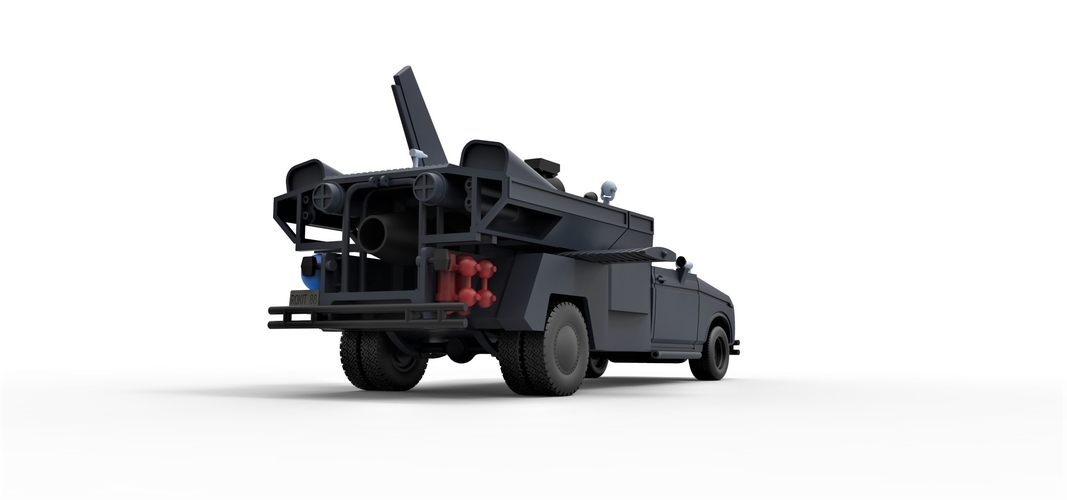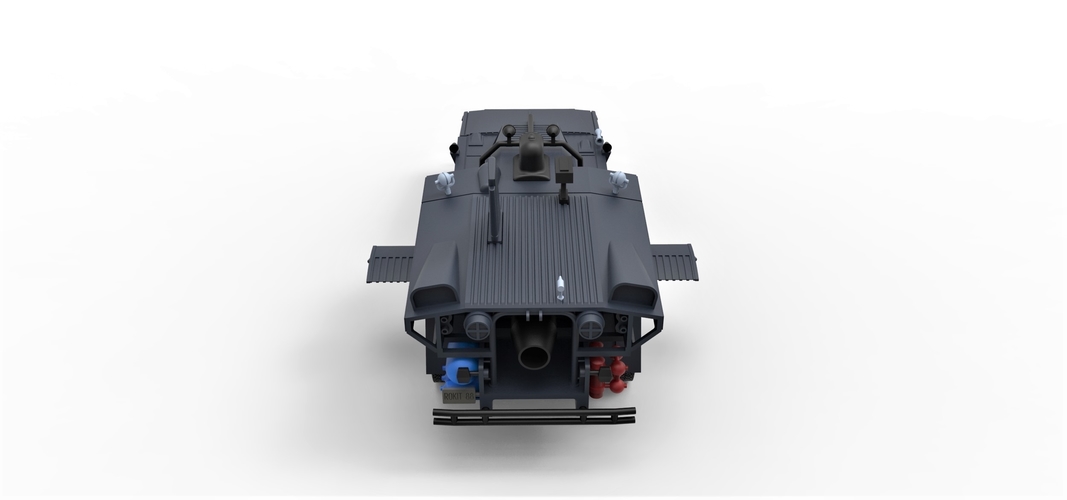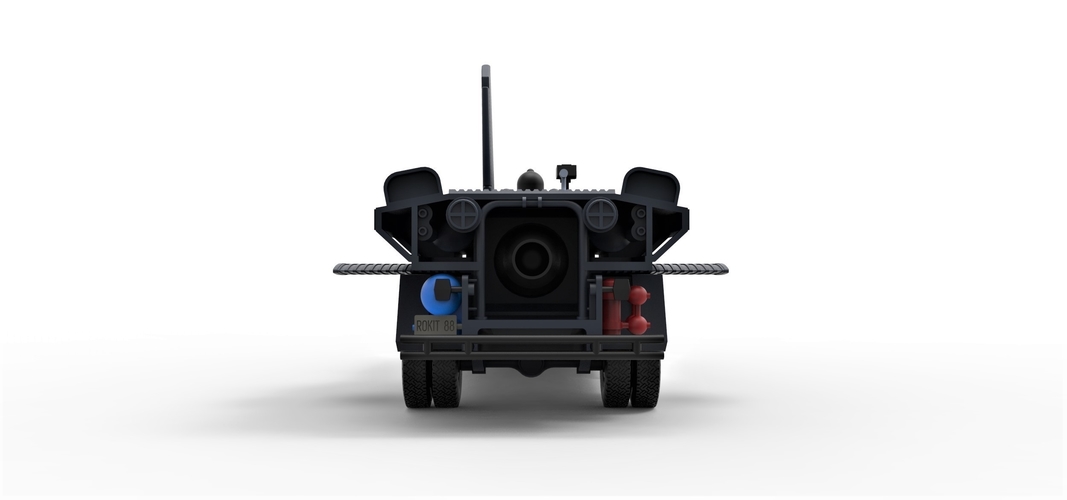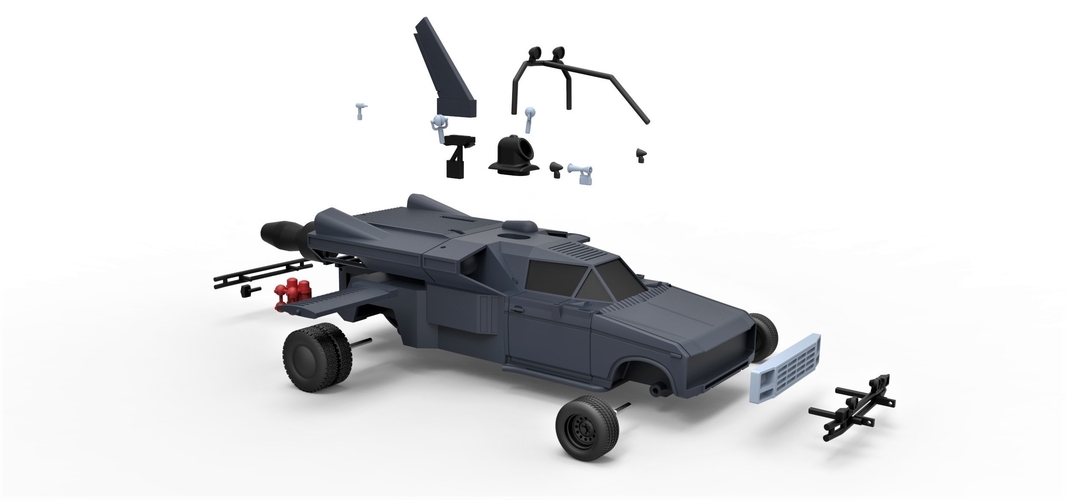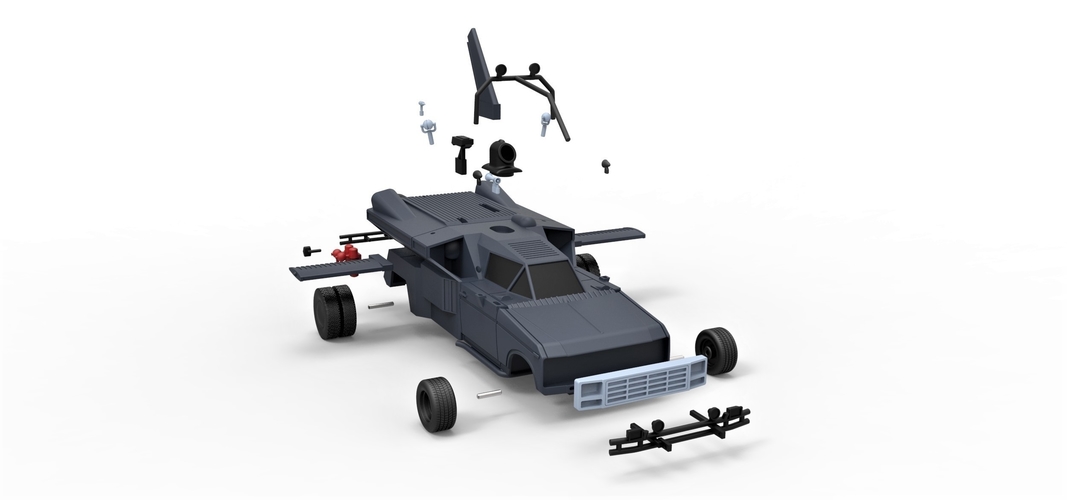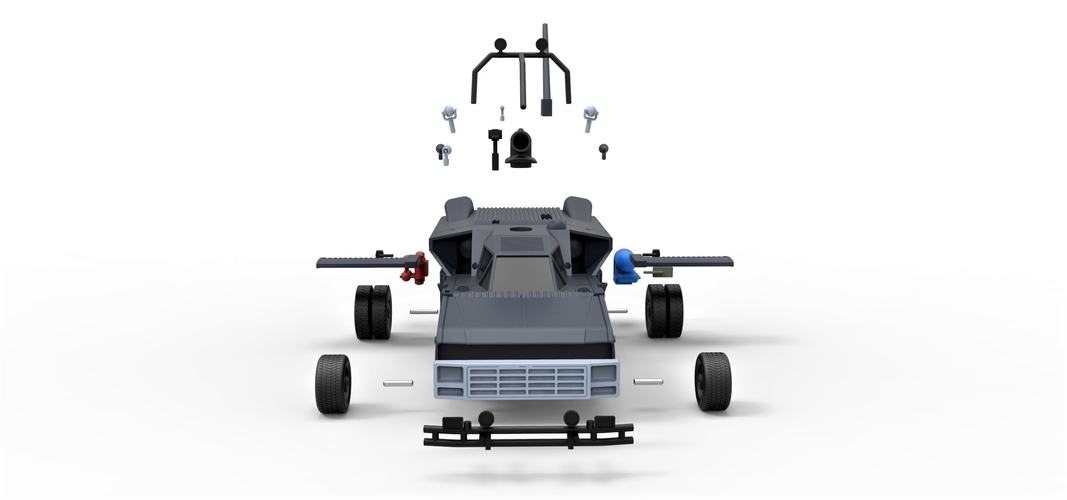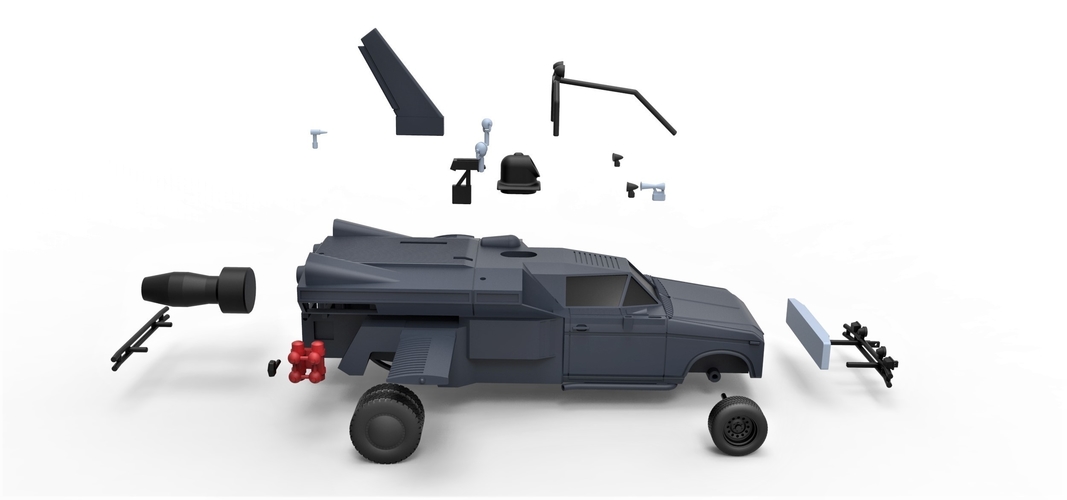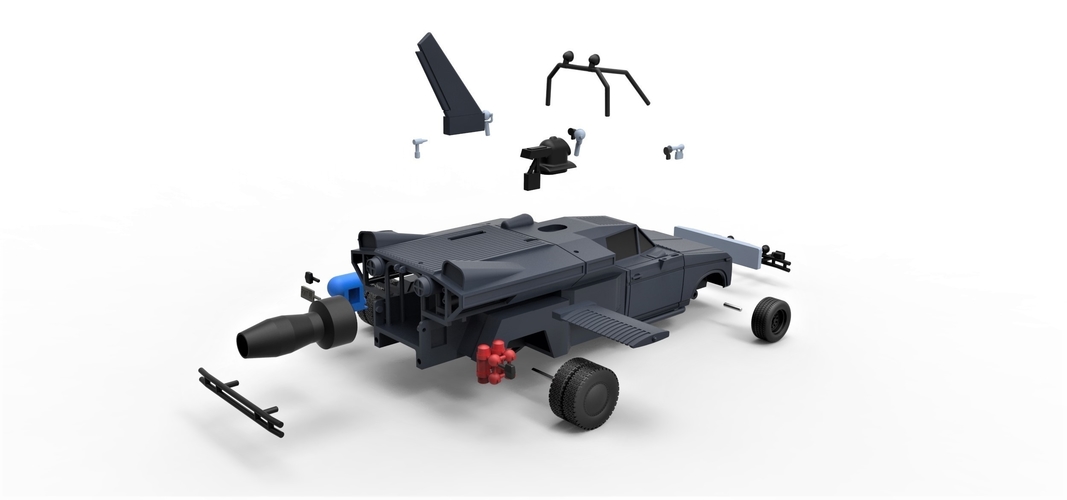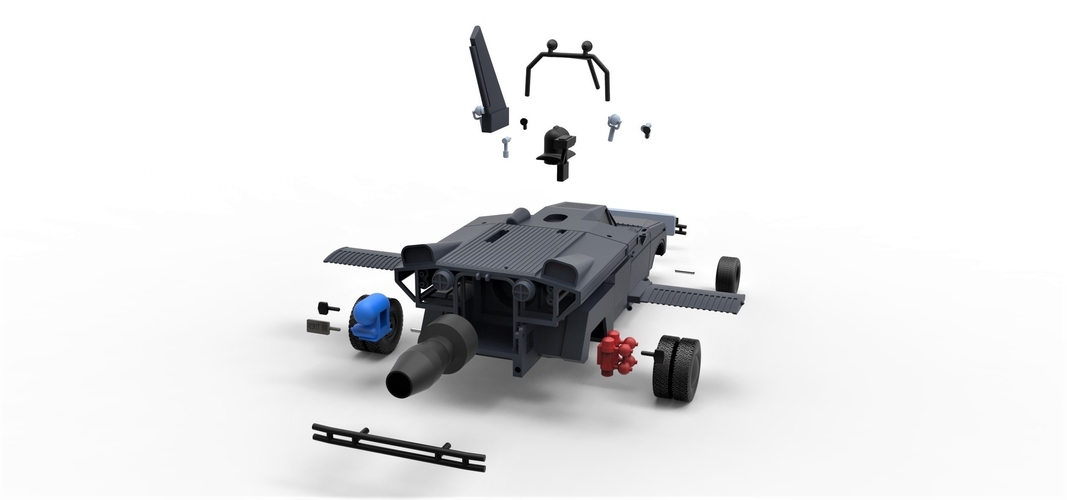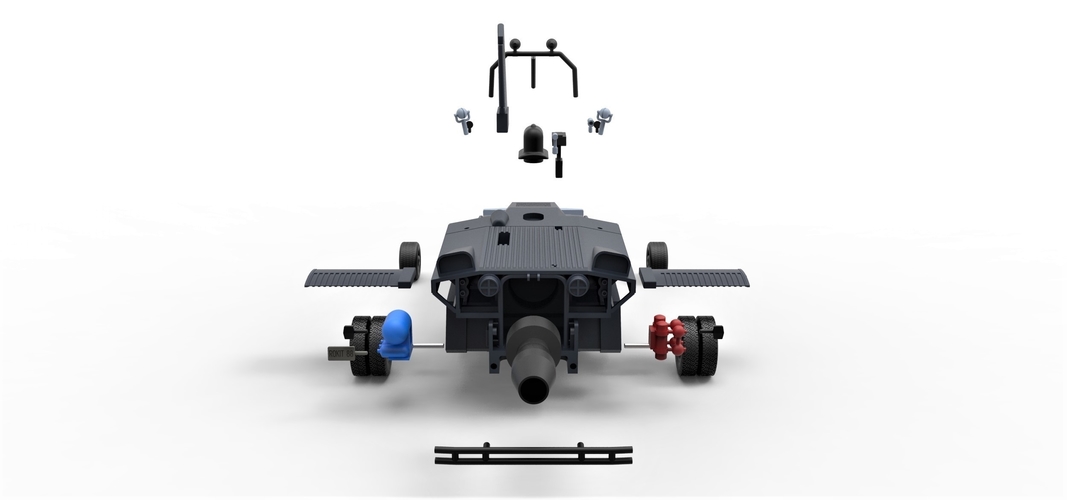 No Prints Yet

Be the first to upload a Print for this Design!
Buckaroo Bonzai Jet Truck is a modified Ford F-350 pickup truck powered by a jet engine and capable of exceeding the speed of sound. The car is also equipped with a secret device called an "oscillation overthruster", which Banzai and his associates hope will allow it to drive through solid matter.
Model dimensions:
- length – 287.8 mm
- width – 163 mm
- height – 134.5 mm
Model consists from parts: air intake, body, frame, front bamper, front pins, jet engine, left balloons, left front wheel, left rearview mirror, left wing, license plate, light stop signals, radiator, rear bamper, rear pins, rear wheels, right balloons, right front wheel, right rearview mirror, right wing, tool 1, tool 2, tool 3, tool 4, top wing.
Pins need to be from metal.
Right rearview mirror.STL
411 KB
Right balloons.STL
1.32 MB
Right front wheel.STL
2.85 MB
RackMultipart20190617-809-nrczrj.zip/Truck.mtl
2.18 KB
RackMultipart20190617-809-nrczrj.zip/Truck.obj
147 MB
RackMultipart20190617-26547-16w0w12.zip/Truck.STL
80.4 MB
Left balloons.STL
1.04 MB
Left front wheel.STL
2.85 MB
Left rearview mirror.STL
396 KB
Light stop signal.STL
406 KB