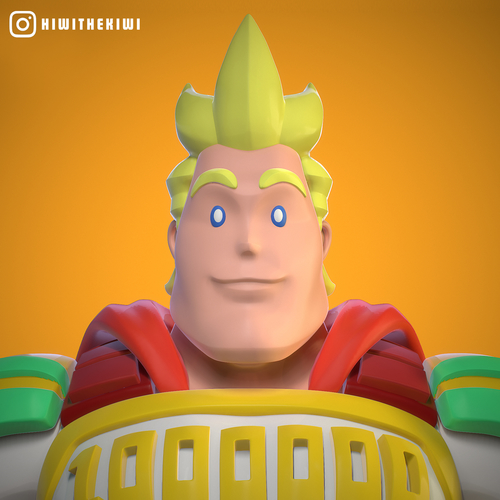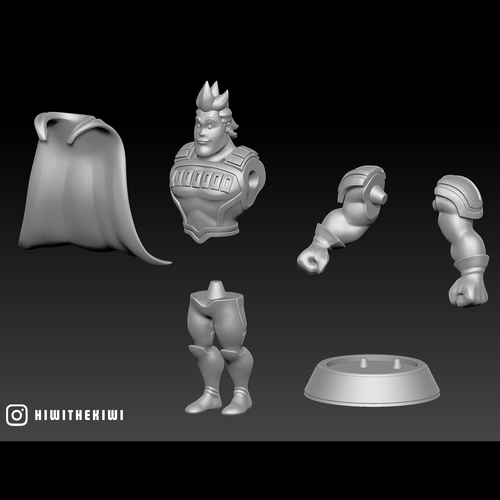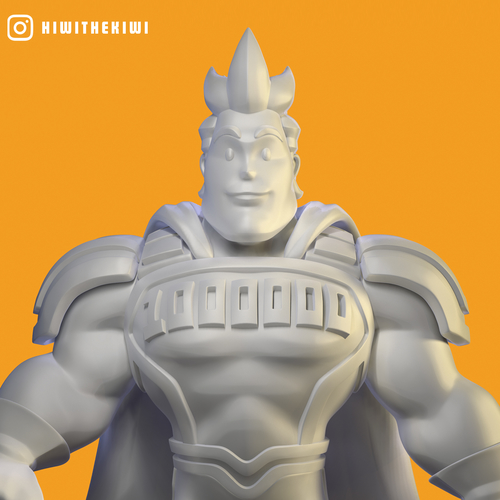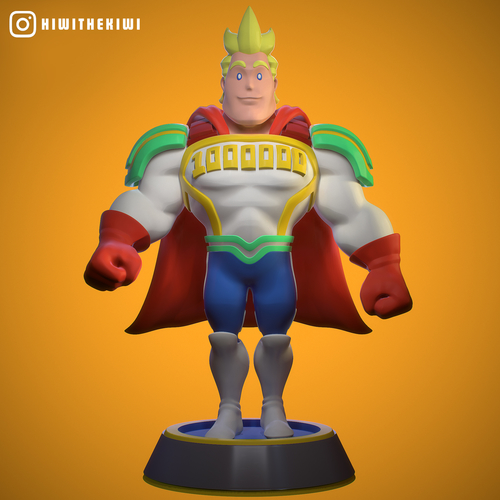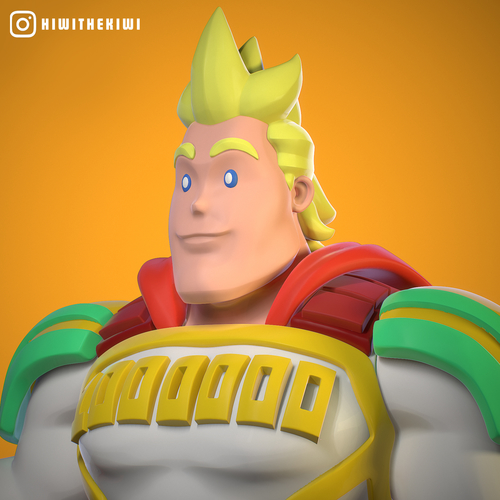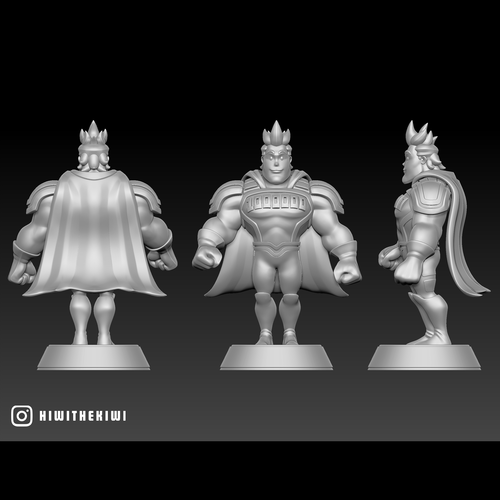 Lemillion 3D Model - STL Print - BokuNoHeroAcademy
Hi all! recently finished a project for 3D printing, it is a design and own version of Lemillion (mirio togata) of the anime Boku No Hero Academy I wanted to give it a toy style, it has 6 pieces STL:
-headtorso
  -arms
-cape 
-legs
-base
-1 full model .STL model and decimated in Zbrush. regards!!
full_lemillion.stl
73.9 MB