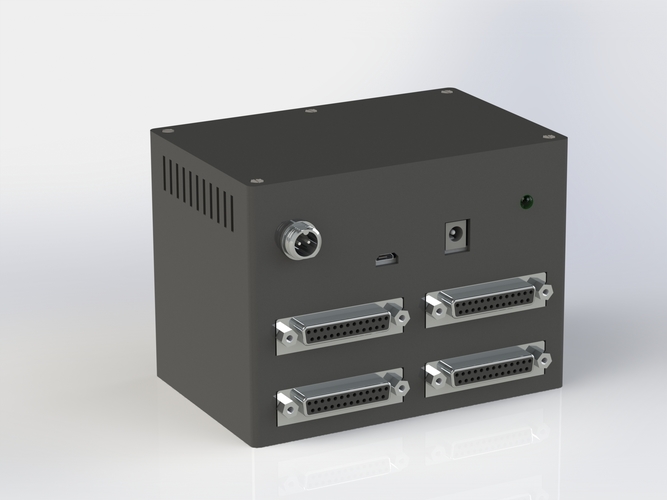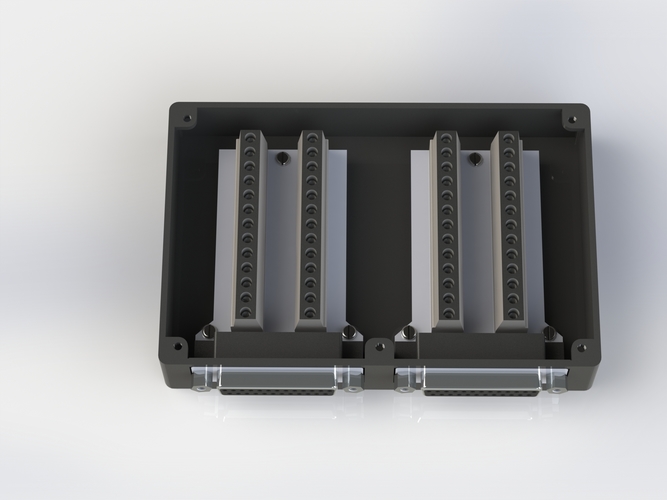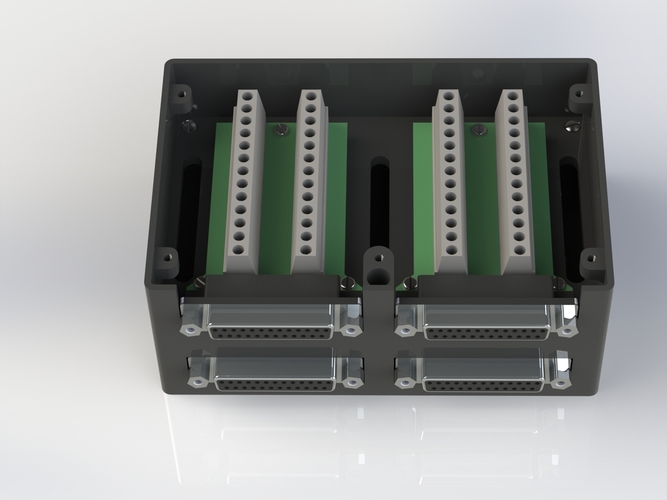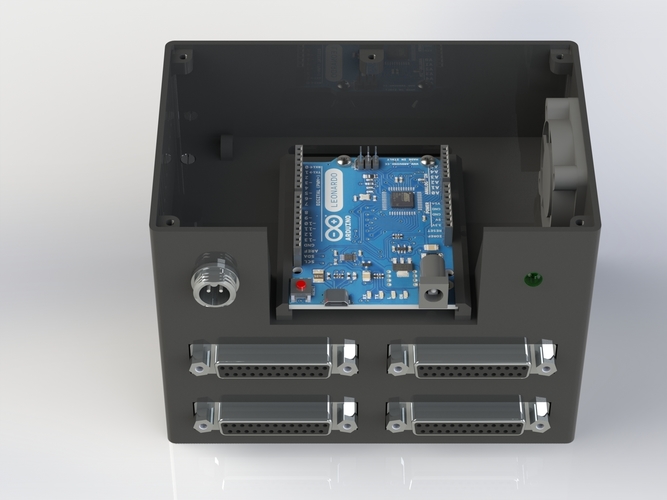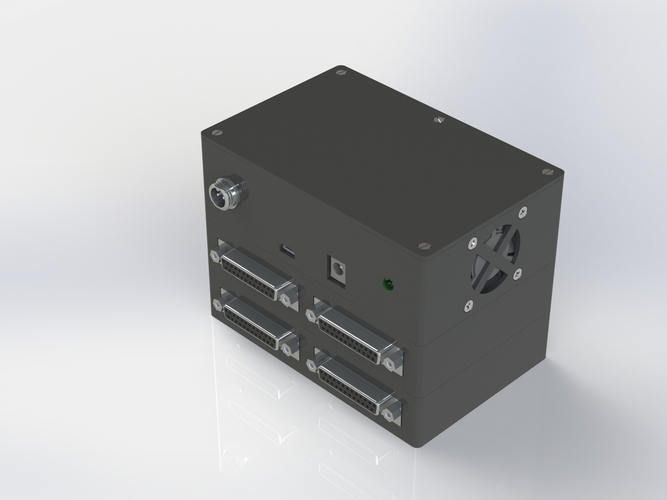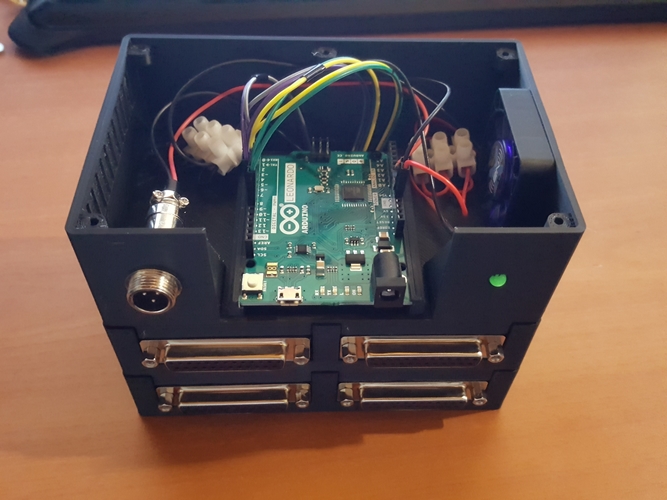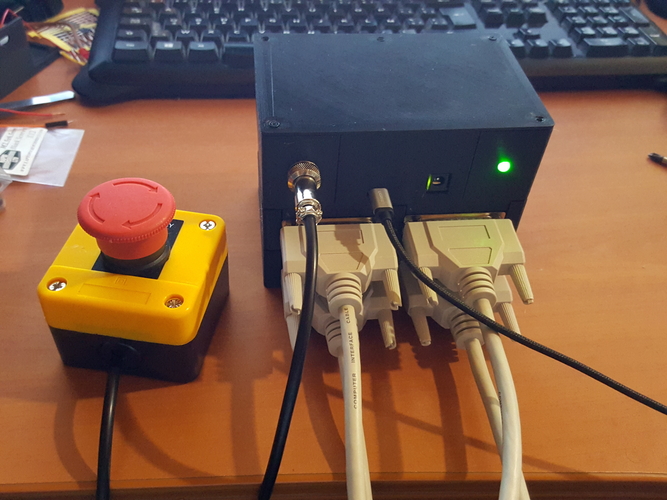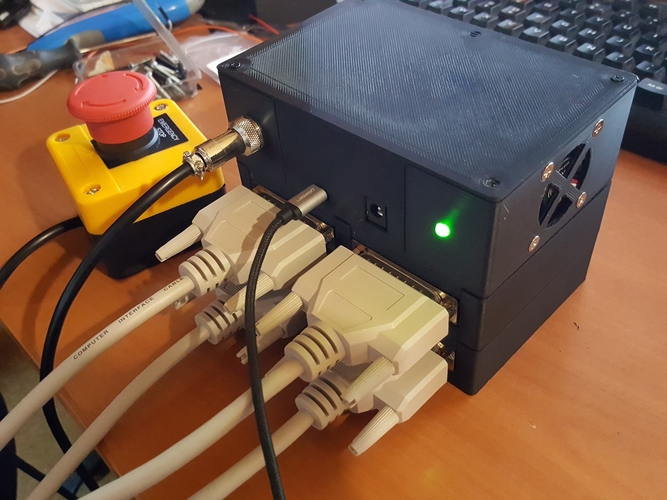 No Prints Yet

Be the first to upload a Print for this Design!
This is the enclosure I've made for the 4 D-Sub and the Arduino card for my SFX-100 project
Thanks to SimFeedBack for sharing these project
There are several models for this enclosure:
with and without attach holes for aluminum profiles on the lower part (holes of 8.8mm)
with and without attach holes on the back of middle part (holes of 8.8mm)
with and without holes for fan, led and stop cable gx12 plug on the higher part
This are the accessories I've used:
Screws: 14x M2.5(0.45)x5mm round head for the cards and 15x M2.5(0.45)x 10mm flat head to attach parts.
Stop Button cable: GX12 - 2 pins (It's easier to buy a cable, cut it at +/- 15 cm from the iron plug and fix this part to the enclosure)
Green Led 6mm + Resistor: 10k
Fan: 40x40x10mm
I print with a 0.5mm nozzle at speed of 50mm/s with layer of 0.2mm, 6 layers bottom and top and 4 for the walls. Please apply good supports.
Any donation made here will be donated to help cats (yes, I really love cats ;-) )
If you have any suggestions or advise, please let me know. I'm a real beginner in 3d modelling and printing.
*IMPORTANT* To respect the "free sharing" spirit of the designers of the SFX-100,  any sell or "paied service" for printing this is forbidden. You may download and print for friends as much as you want but FOR FREE! Thanks for respect this and for your understanding.
Enjoy
dsub enclosure cover.STL
110 KB
dsub enclosure lower part v1.STL
4.84 MB
dsub enclosure lower part v2.STL
4.86 MB
dsub enclosure lower part v3.STL
4.86 MB
dsub enclosure middle part v1.STL
5.04 MB
dsub enclosure middle part v2.STL
4.94 MB
dsub enclosure upper part v1.STL
3 MB
dsub enclosure upper part v2.STL
3.1 MB