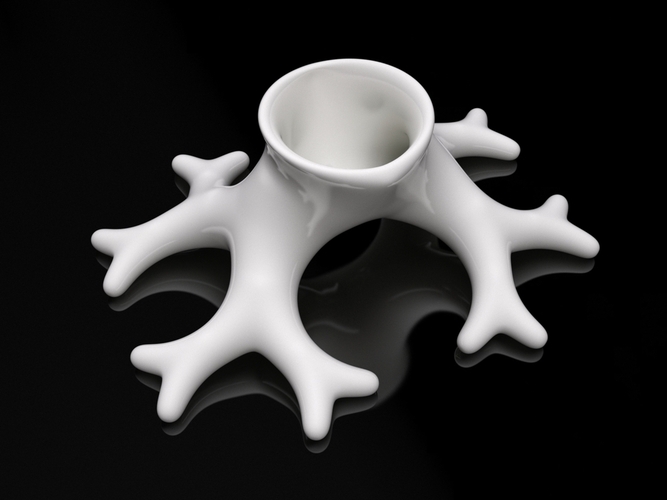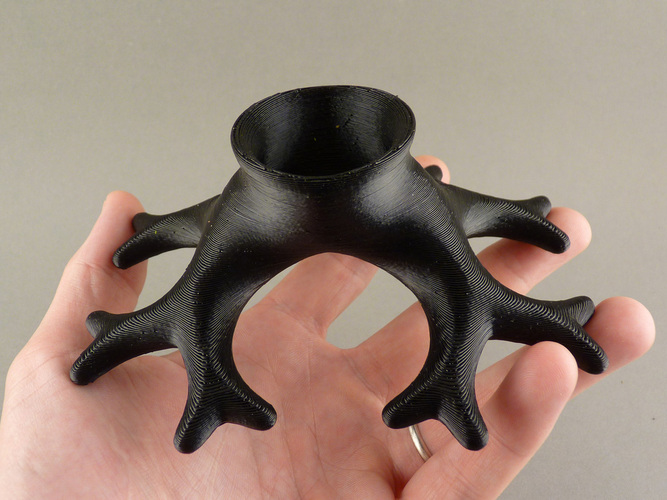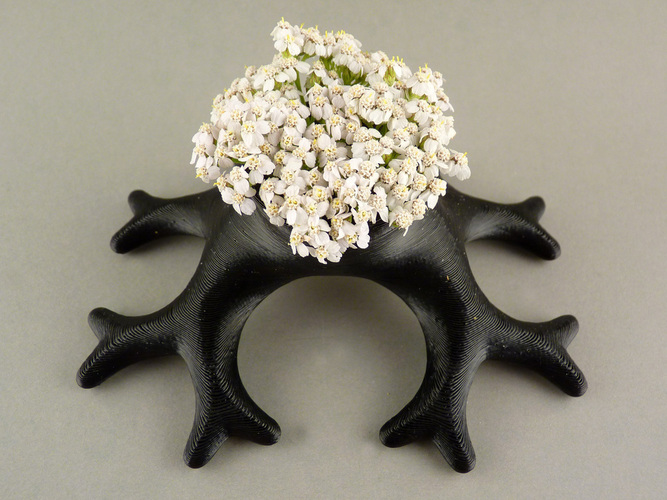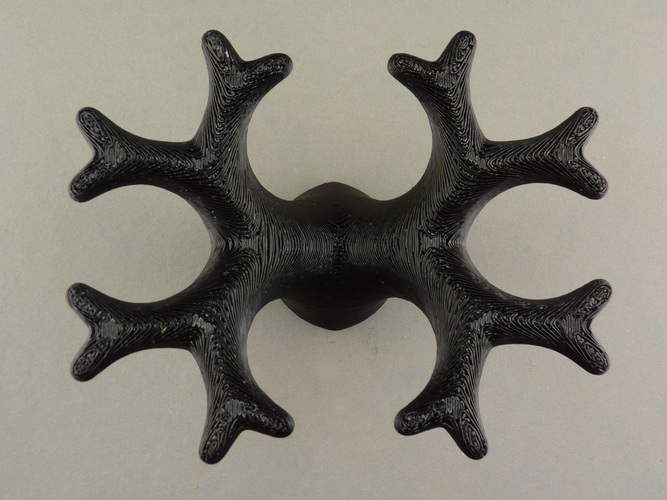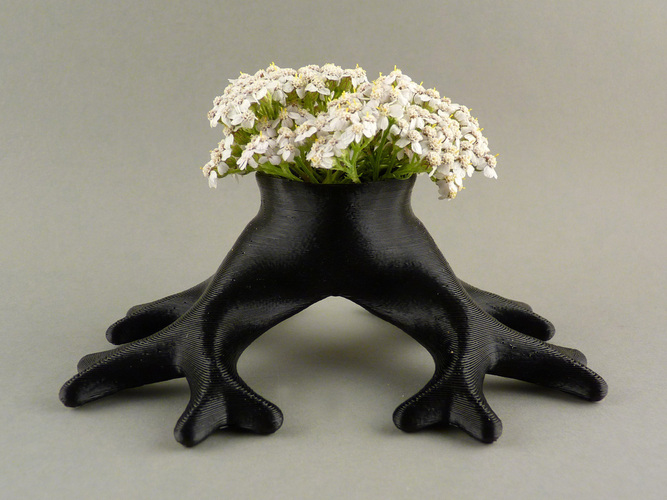 A playful vase or flower pot.
Made from a four generation binary tree, with a two generation cavity.
Images show a preview render of the Ceramics look and a black ABS version printed using an Up!
I originally designed this for the GrabCAD/Figulo Ceramics challenge, but it missed the deadline.
Since it was intended to be shared, here it is too :-)
Wall thickness should be enough for professional ceramics printers.
So I guess it will print fine on most home printers. 
o support my design efforts you can also buy the version from my Shapeways Shop here: