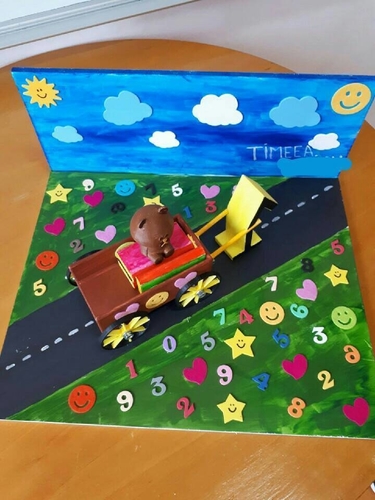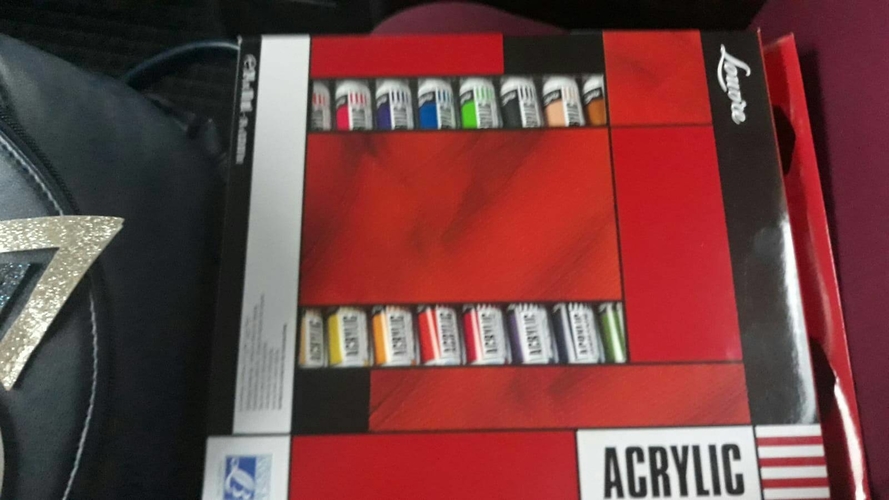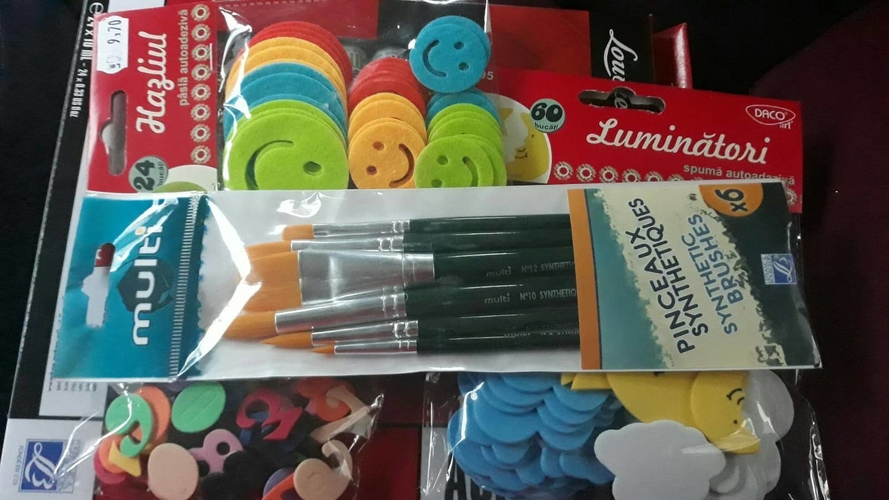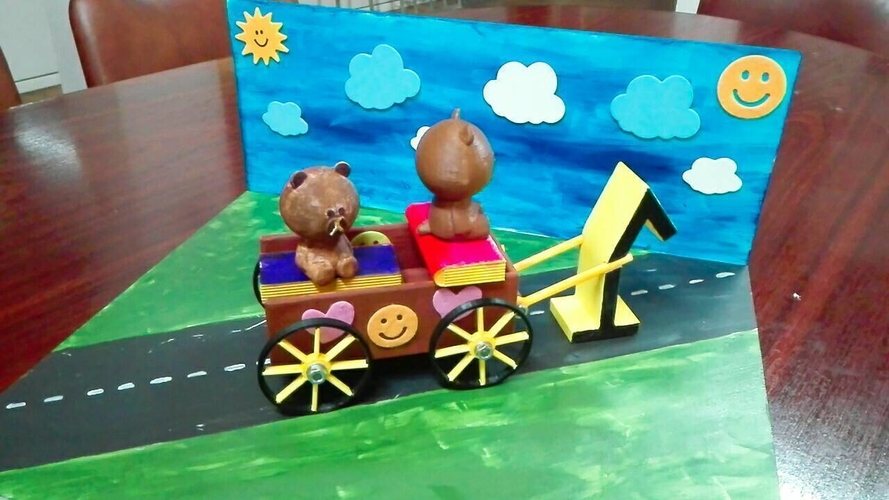 No Prints Yet

Be the first to upload a Print for this Design!
This was is a original approach for the 100 days school project that can be used and in other porposes.
I designed number 1 pulling a cart with wheels forming the  0 -0 .My intend was too dissimulate the 100 theme in  something funny as the number 1 as pulling animal for a cute bear in a cart loaded with books on the way to school. 
Everyone loved it and we tookt no. 1 prize on the school exhibition . Hurray!
I used 1 cart / 1 number one-"donkey" / 1 bear/ 4 wheels/ 2 traction bars and  2 bears.Will need 2 axels M6  threaded 115 mm long, and one 55 mm long in front of cart.wheels are fixed in place with lock-nut and nut M6- 8 pcs total, pulling bars with 2 M6 nuts. Can use and washers but be sure to add extra lenght to axels.
I printed it in white PLA and my 7 years daughter painted everything in acrylic tempera and added stickers all over in the end. [she had to do something after all :)  ]
Needs support structures in some cases ( zig- zag patterns work best)
Infill 20-30 %