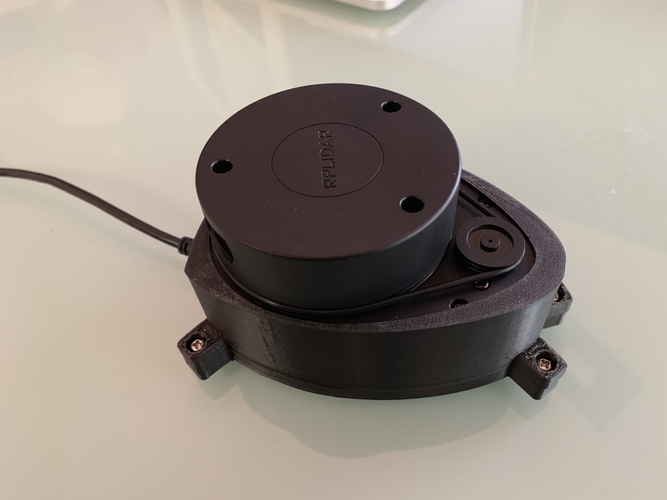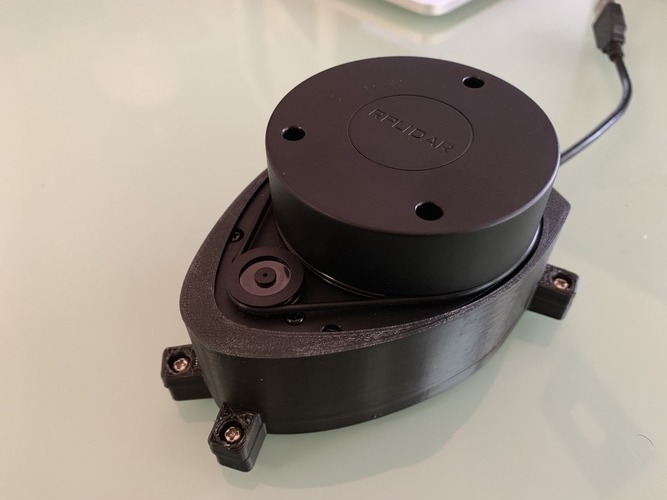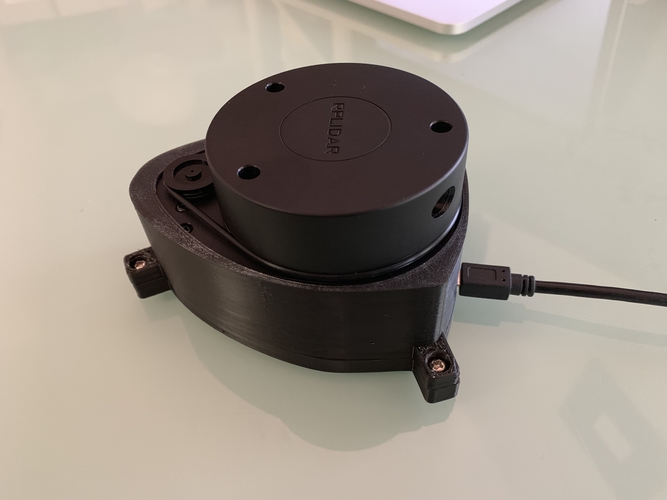 RPLiDAR A1M8 Case
A case for the RPLidar A1. 
I wanted to mount the RPLiDAR A1M8 from robopeak to our Turtlebot 2 as well as a custom built bot.
Since the RPLiDAR A1M8 does not have a protective case itself, I came up with this design.
The case consists of an upper and a bottom part.
It is bolted together on the outside. 
The 4 holes can also be used to mount the case on a Turtlebot 2, since it is compatible with the hole pattern.
Variant A:
Print both pieces and bolt them together to have a standalone case.
Variant B:
Print just the upper part and mount that on top of your device. 
BOM for assembly:
Designed and tested with RPLiDAR A1M8 built by SLAMTEC.
rplidar-case-top.stl
267 KB
rplidar-case-bottom.stl
583 KB