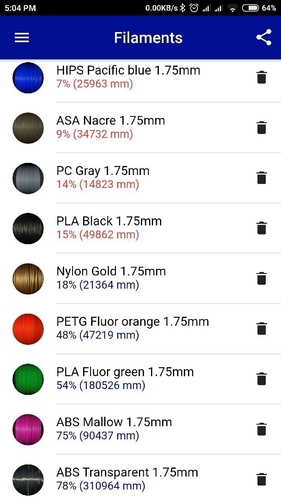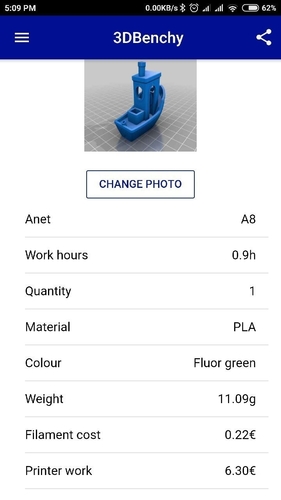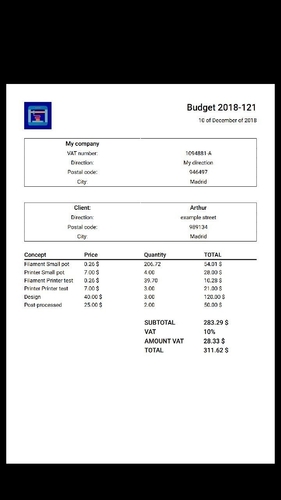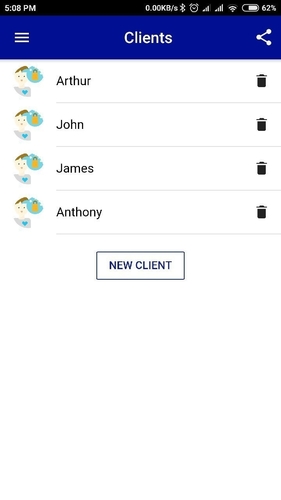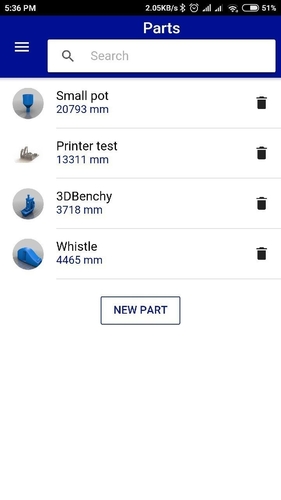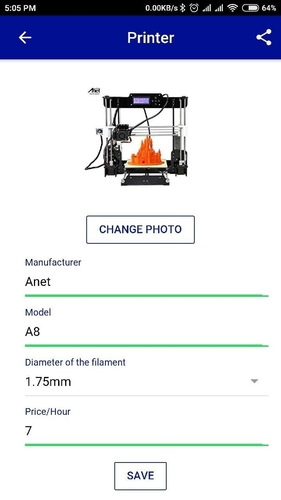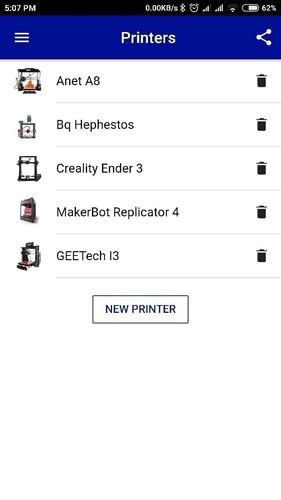 No Prints Yet

Be the first to upload a Print for this Design!
Él desarrolló esta aplicación para la gestión de nuestro stock de filamentos, para calcular los costos de nuestras impresiones, crear facturas y presupuestos de nuestro trabajo y, de esta forma, valorar los filamentos para saber quiénes son los mejores.
Visualice la cantidad de filamento que tiene antes de imprimir. Calcula los costos de filamento de sus impresoras 3D. Visualiza tus piezas impresas. Haga un presupuesto y facturas a sus clientes de forma fácil y rápida.
¡Descubre las mejores hebras valoradas por la comunidad!
Añade tus filamentos para que la comunidad los valore.
Califica los filamentos que otros usuarios han agregado.
Disponible en español e inglés.
Funcionalidades:
● Descubre los mejores filamentos de cada material.
● Califica la calidad de tus filamentos.
● Calculadora de costos de filamento.
● Calculadora de costes energéticos.
● Muestra el historial de piezas.
● Visualiza tu stock de filamentos con sus cantidades.
● Añade tus impresoras.
● Añade tus filamentos.
● Añade tus clientes.
● Crear citas de piezas rápidamente.
● Crear facturas.
Descárguelo gratis:  https://play.google.com/store/apps/details?id=com.paratiDev.imprime3D
La versión para iOS viene pronto