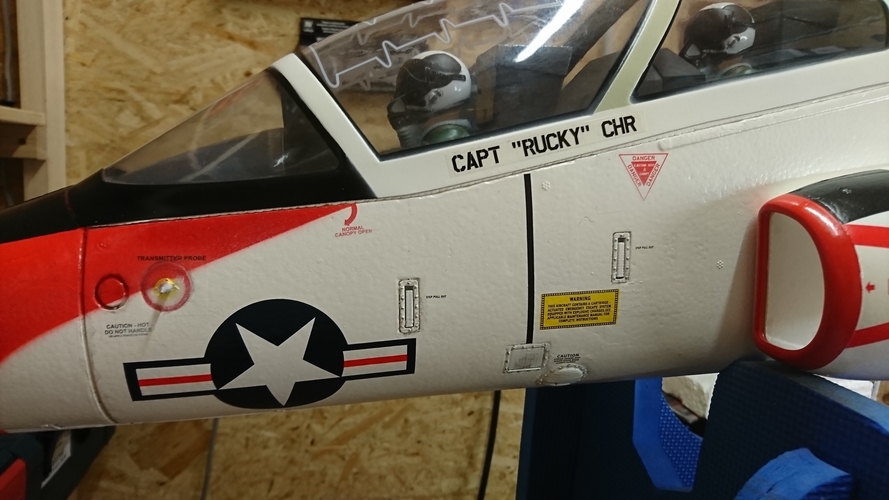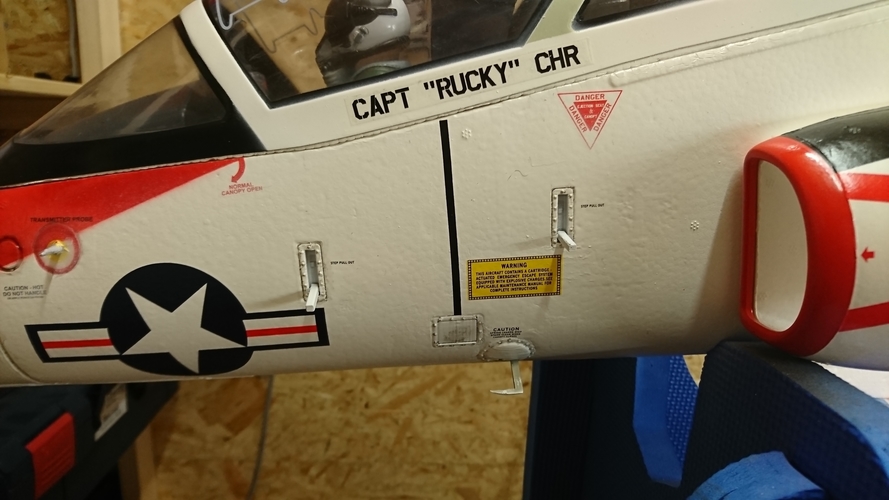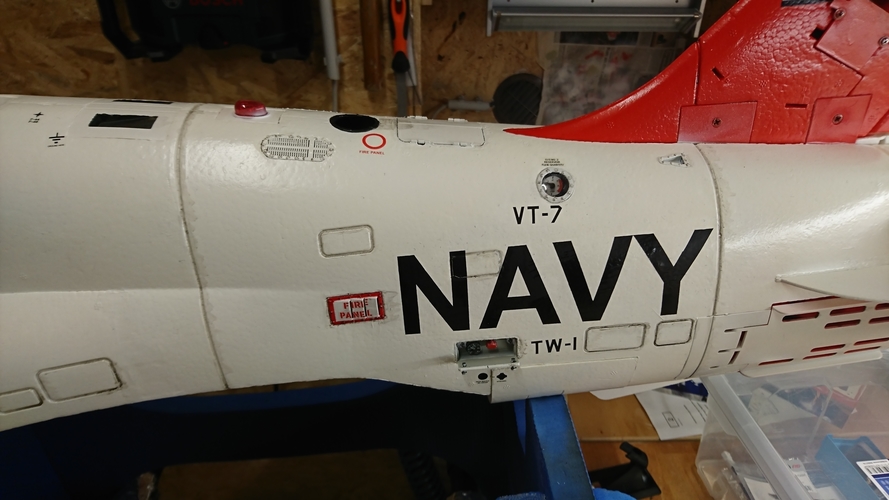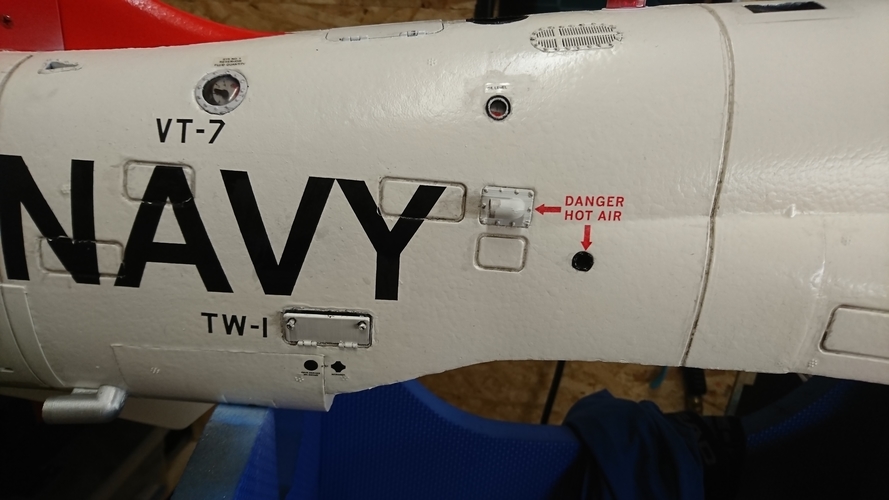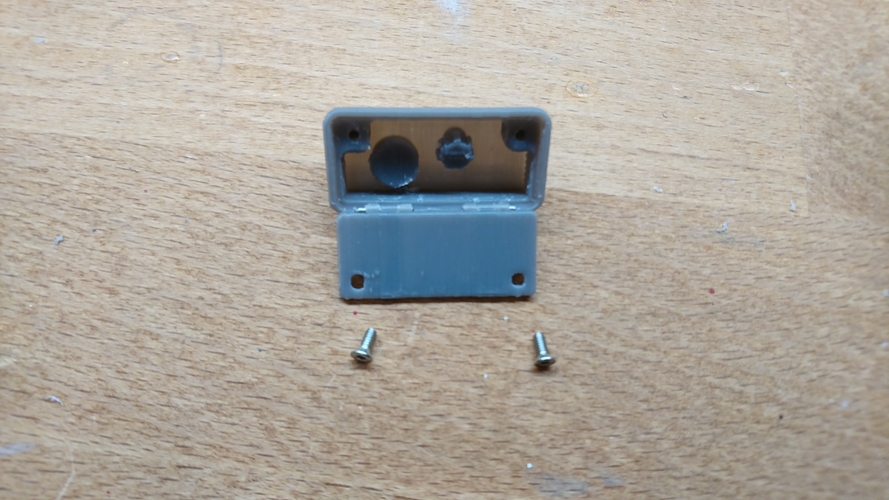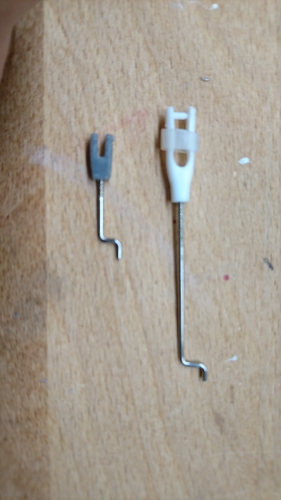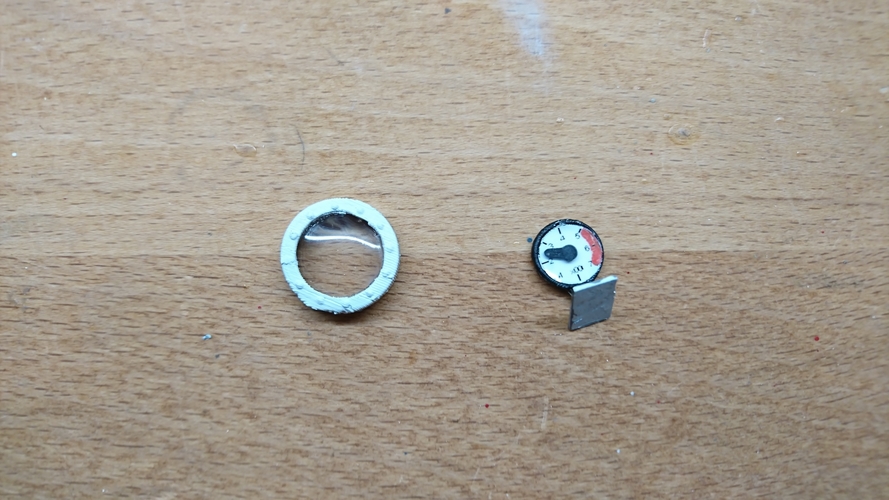 No Prints Yet

Be the first to upload a Print for this Design!
Hello for the T-45 I have created a 3DPUP set. With this set I'm trying to add a few scale details to my T-45 Goshawk. I printed the parts with a Dremel 3D40 with PLA. As slicer software I use Simplify3d. 0.2 layer height and raft. For completion, drills with 0.8mm 1mm and 1.2mm are needed. Furthermore, wire pieces with 0.8mm 1mm 1.2mm for the hinges and a pushrod set for the RAM. The drills are needed to re-drill the printed holes. ATTENTION The Ram Air Turbine is still in the beta stage I can not promise that the engine will also drive out when the doors of the RAM are opened. I have created the required stickers with a P-Touch label maker. 24mm band black on transparent.
Google Translate
Hallo für die T-45 habe ich ein 3DPUP-Set erstellt.
Mit diesem Set versuche ich ein paar Scale Details meiner T-45 Goshawk hinzuzufügen.
Gedruckt habe ich die Teile mit einem Dremel 3D40 mit PLA. Als Slicer Software verwende ich Simplify3d. 0,2 Schichthöhe und Raft. Zur Fertigstellung werden Bohrer mit 0,8mm 1mm und 1,2mm gebraucht. Weiters Drahtstücke mit 0,8mm 1mm 1,2mm für die Scharniere und ein Pushrod Set für die RAM. Die Bohrer werden benötigt um die gedruckten Löcher nachzubohren.
ACHTUNG Die Ram Air Turbine ist noch im Beta Stadium ich kann nicht versprechen, dass das Aggregat auch noch mit herausfährt wenn die Türen des RAM geöffnet werden.
Die Benötigten Aufkleber habe ich mit einem P-Touch Beschriftungsgerät erstellt. 24mm Band schwarz auf transparent.
T-45 Auspuff (1).stl
745 KB
T-45 SYS No 1u2 2x.stl
1.47 MB
Lufteinlass 3x.stl
1.33 MB
T-45 2 Tritthilfe v3.stl
2.72 MB
Tritthilfe SuperSale.stl
1.05 MB
Einstiegshilfe v2.stl
1.49 MB
T-45 Nitrogen psi Superscale.stl
1.01 MB
Auspuff 11mm 2x.stl
968 KB
Firepanal links.stl
1.11 MB
T-45 Lueftungsgitter 2x.stl
2.09 MB
T-45 Nitrogen psi mit 2mm.stl
584 KB
RackMultipart20190124-7214-1pcxynu.zip/T45 Antene v2 2x.stl
1.15 MB
T-45 OIL Level.stl
1.01 MB
Starter Exhaust.stl
653 KB
T-45 Hot Air rechts rund.stl
771 KB
T-45 Hot Air rechts.stl
1.45 MB