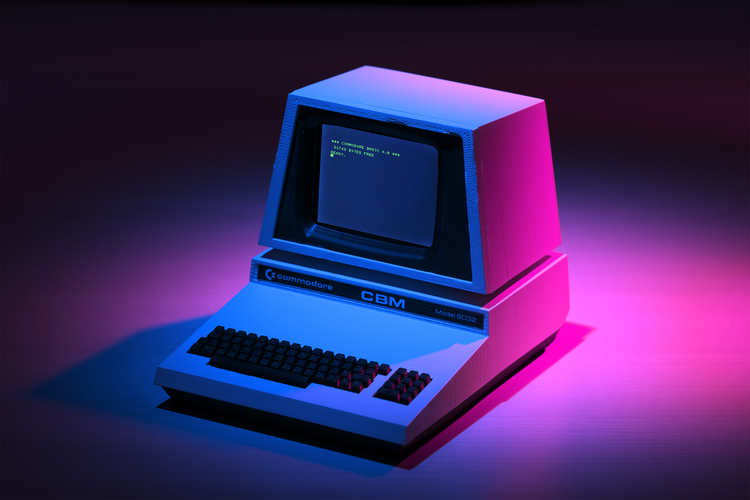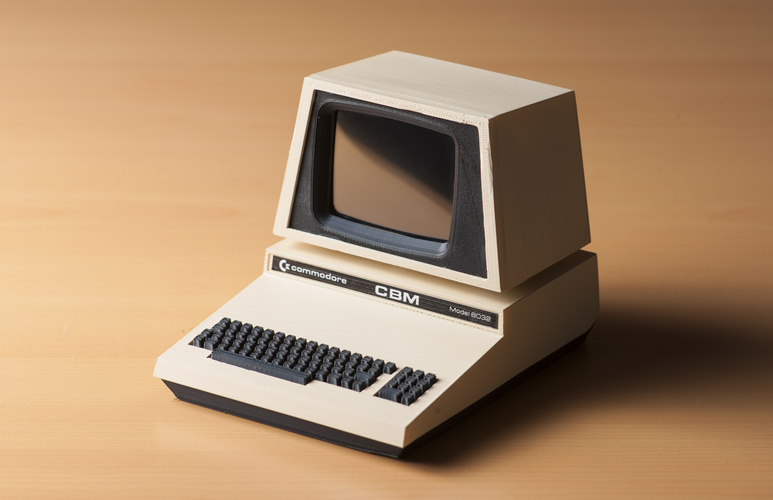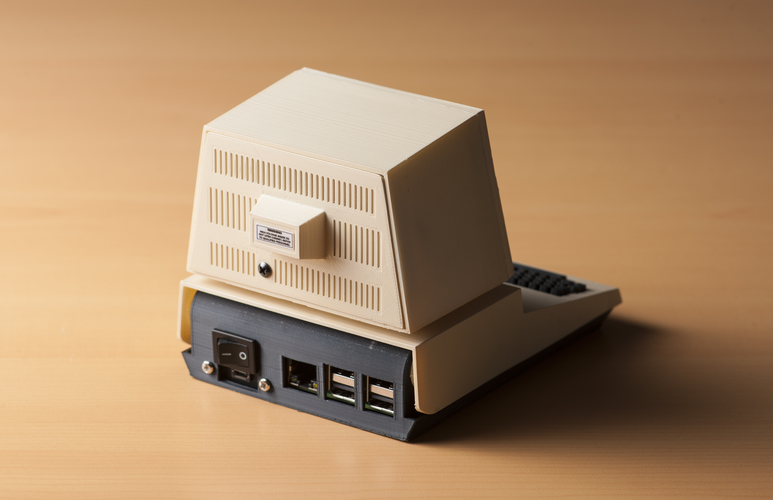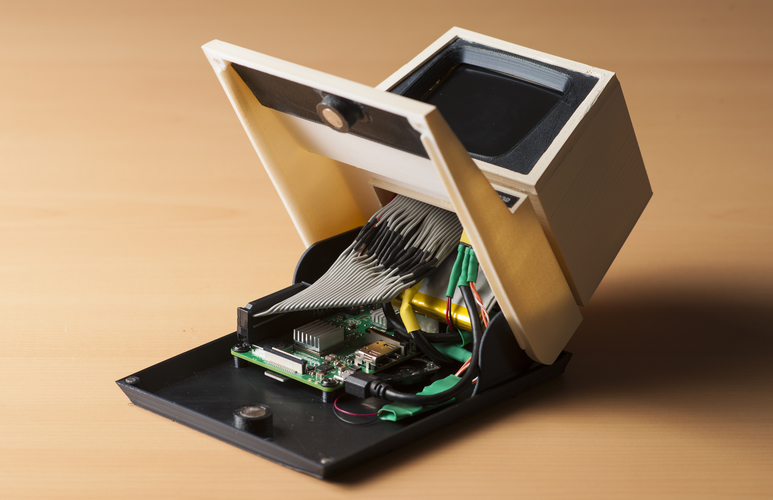 Build your own Commodore PET Mini! This is version v306. Instructions, documentation, latest versions and more on the official Commodore PET Mini website: https://commodorepetmini.com
This is one of the most iconic-looking computer of the 70's, it reminds us of an era of frenetic innovation, harsh competition and bold design choices that shaped the computer industry as we know it today.
This project is based on the Commodore PET model 8032. You'll 3D print a case that contains a Raspberry Pi computer and a tiny screen to emulate the almighty PET (and many other computers and game consoles). It has been carefully designed to be as accurate as possible to the original design, all the connections are made on the back panel and it even hinges upwards to reveal its guts, just like the original!
This project is thoroughly documented to guide you in all the steps necessary to print out the needed parts, assemble them and also wire and solder all the components until you get a fully working Commodore PET Mini!
It's a fun, retro and cute project not only for hobbyists or retro fans, but also for young makers willing to learn basic printing and electronics stuff to build their own projects.
In the official project webpage you'll find not only the latest version of the 3D Models, but also additional sections about how to mod your Commodore PET Mini, ideas to improve it and links to get all the parts you'll need.
Monitor box body.stl
37.5 KB
Monitor box front.stl
2.43 KB
Monitor box rear cap.stl
143 KB
Monitor stand.stl
3.99 KB