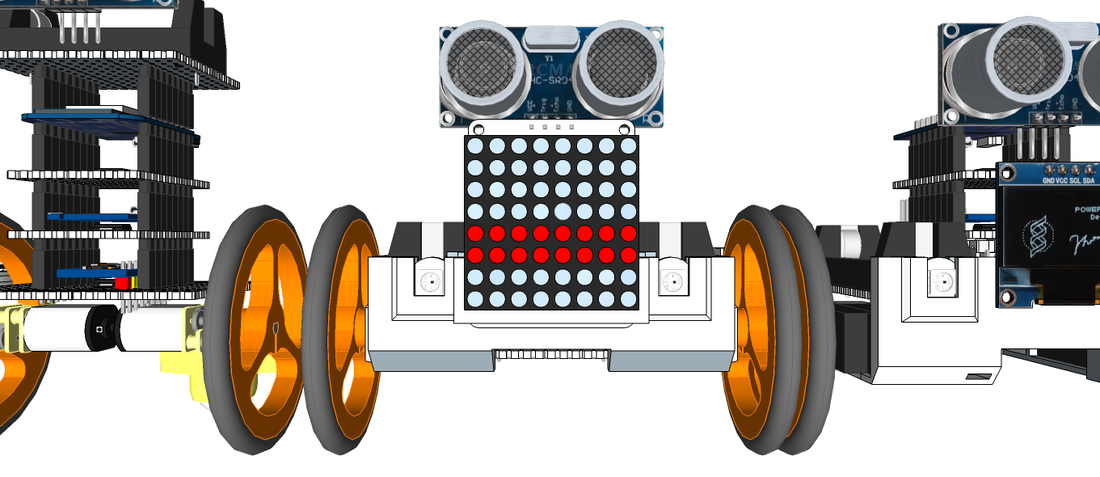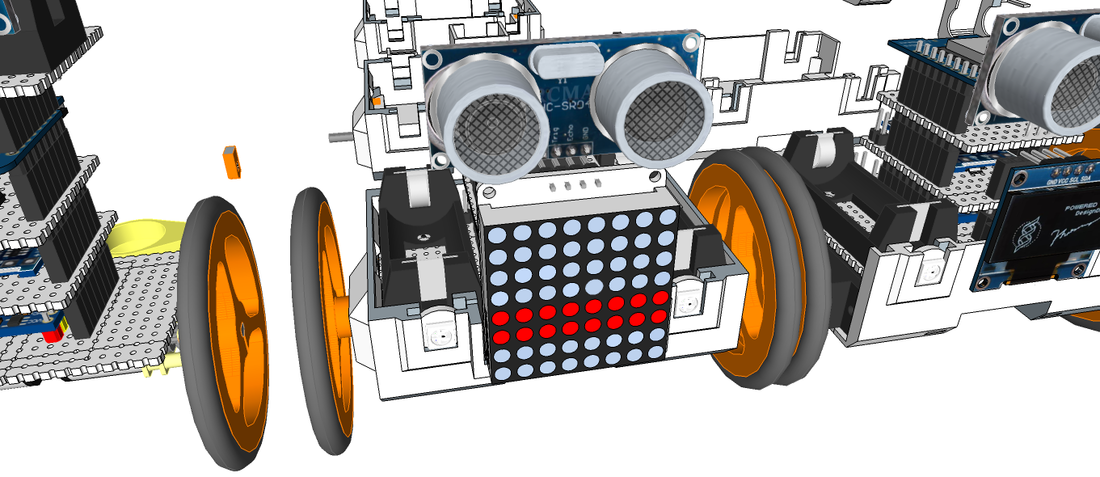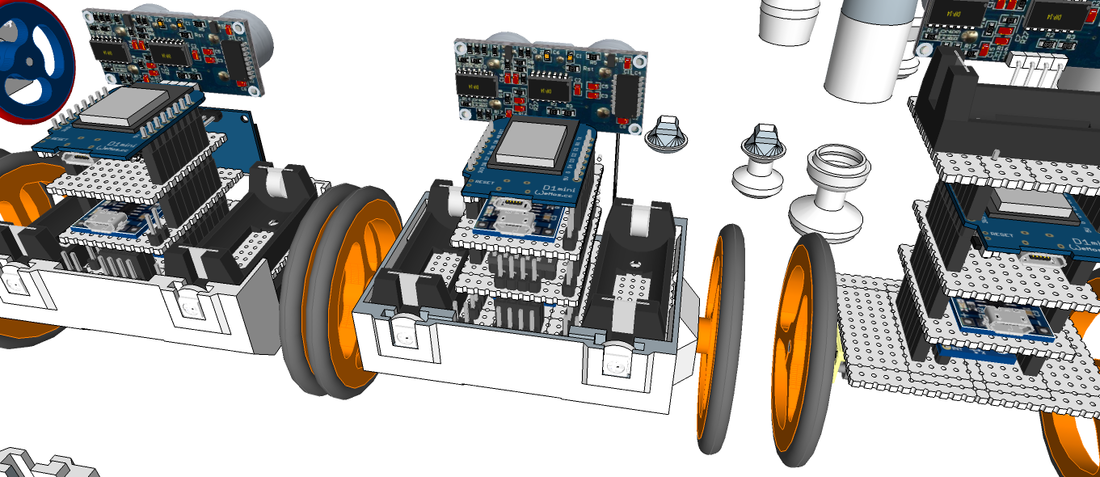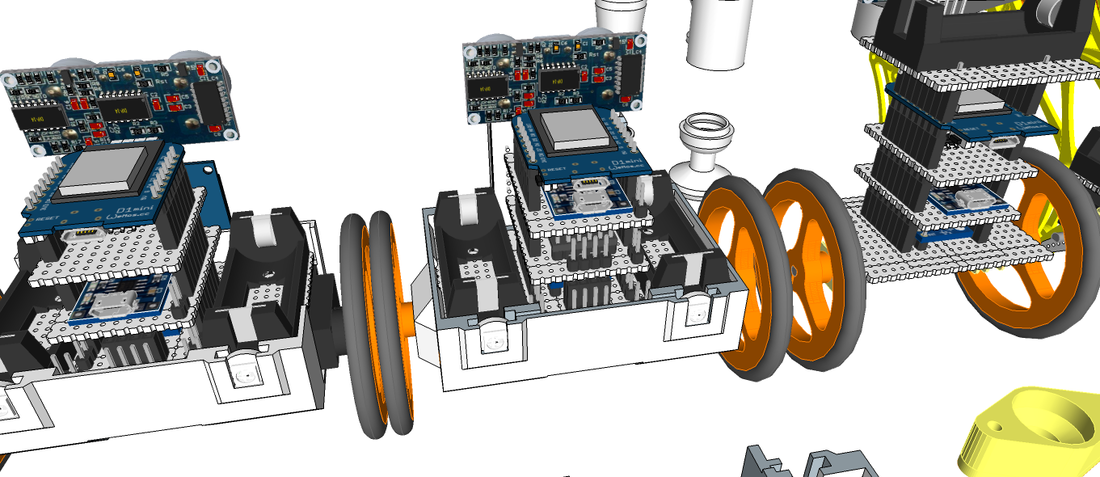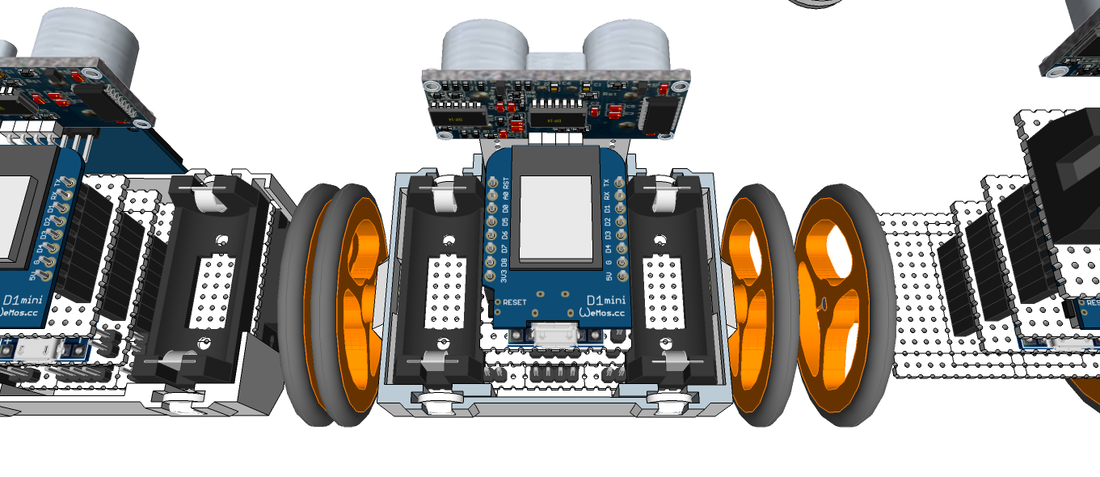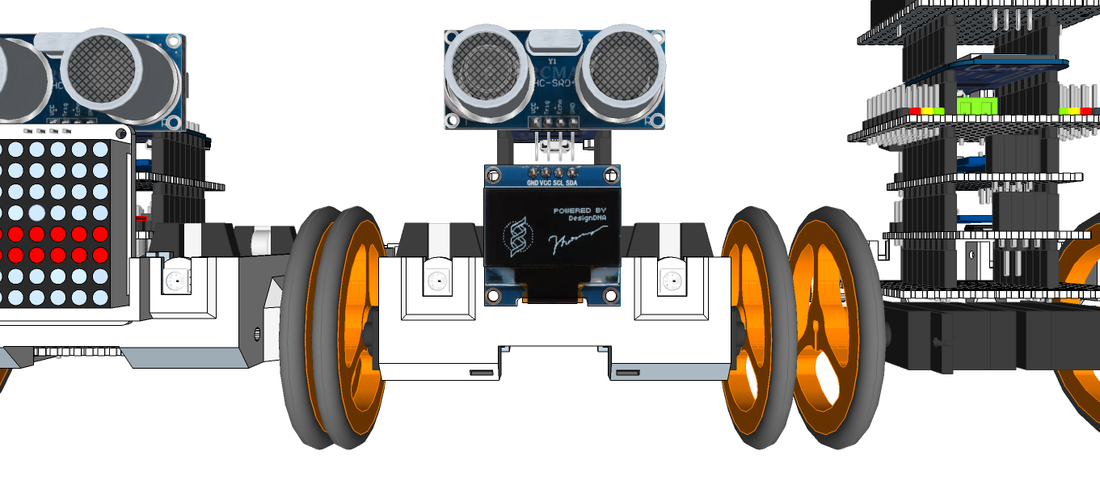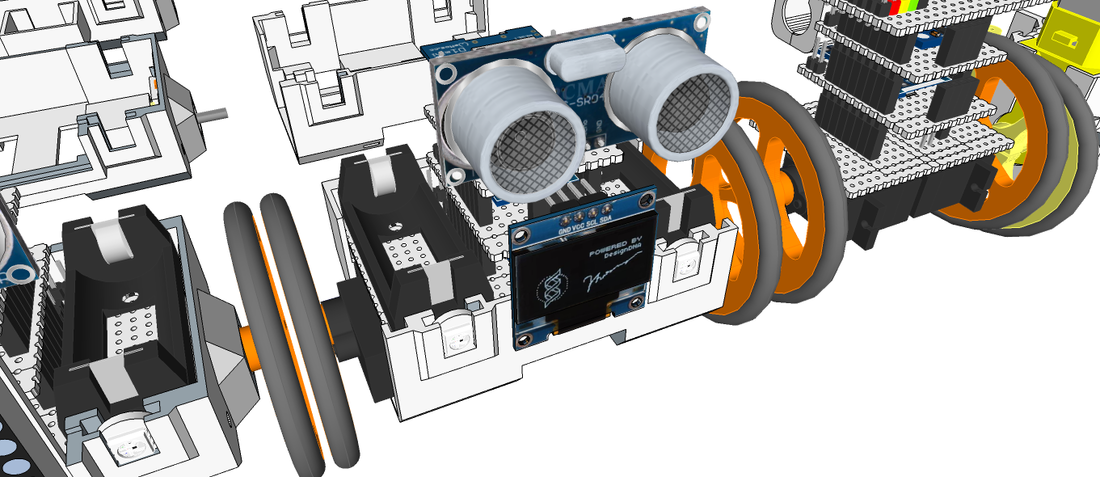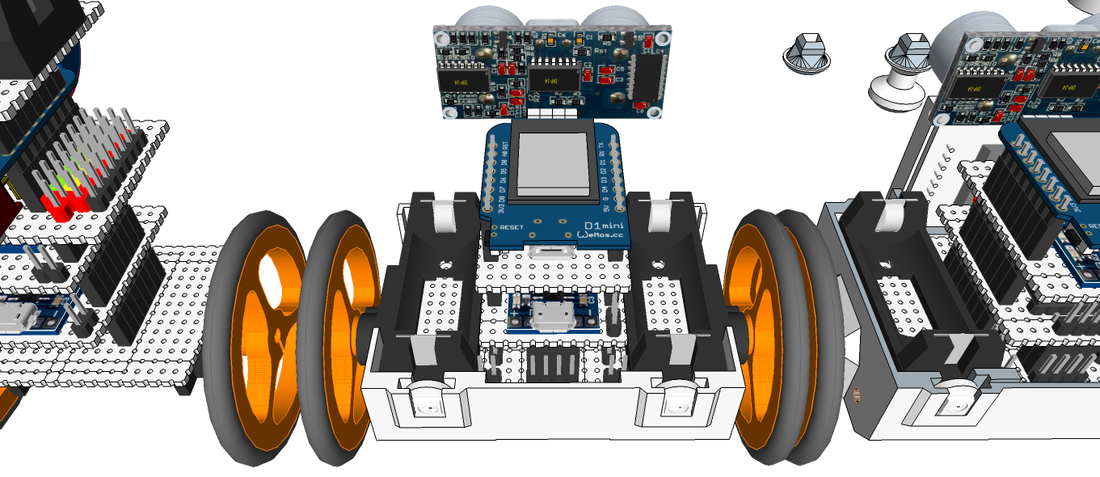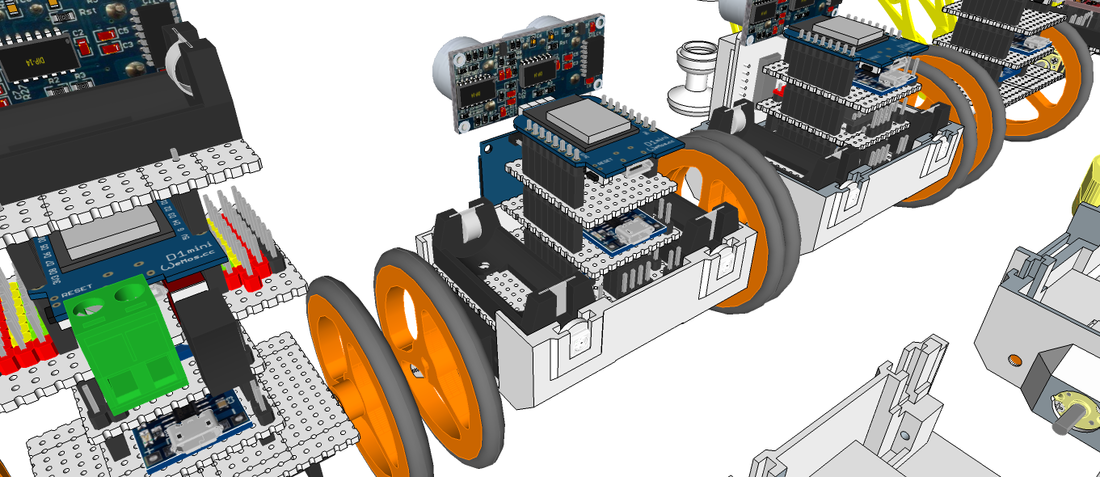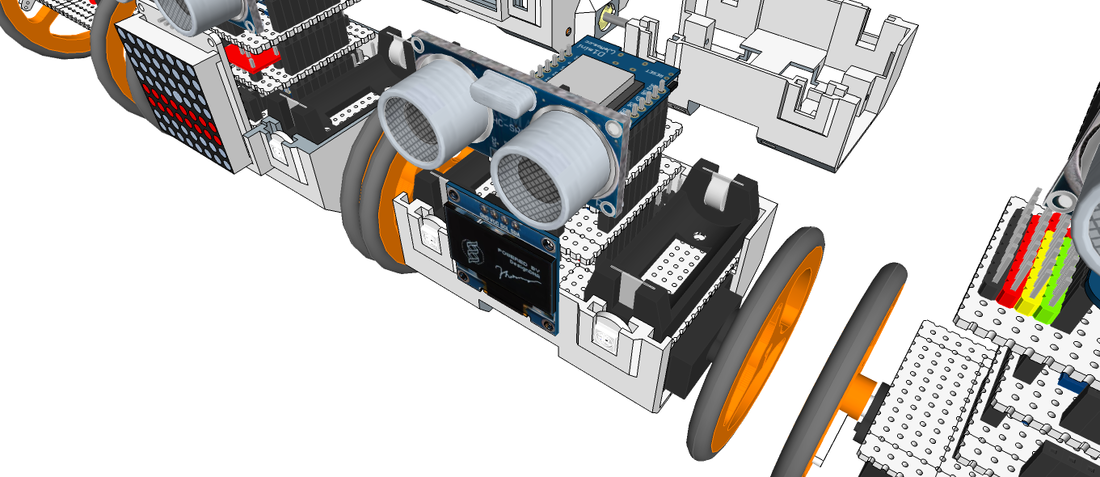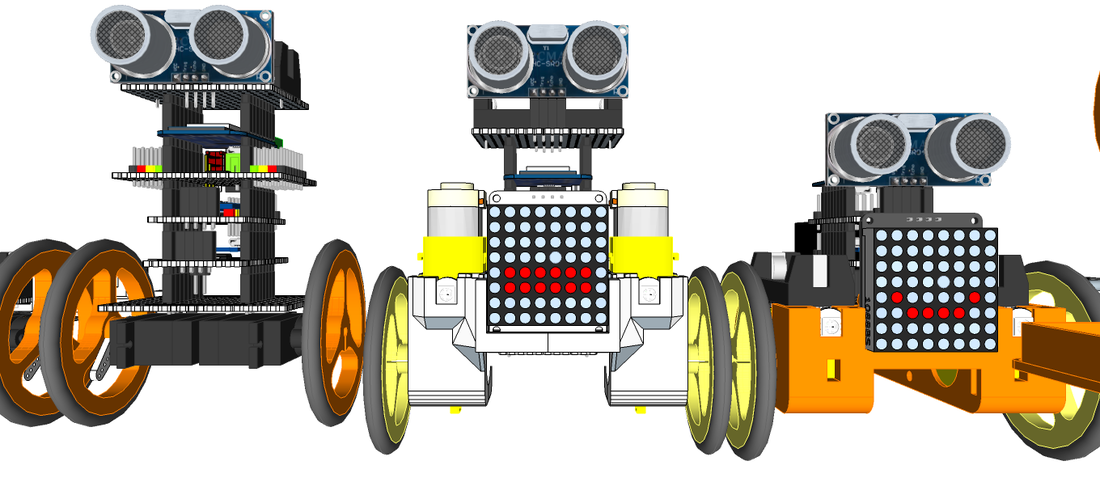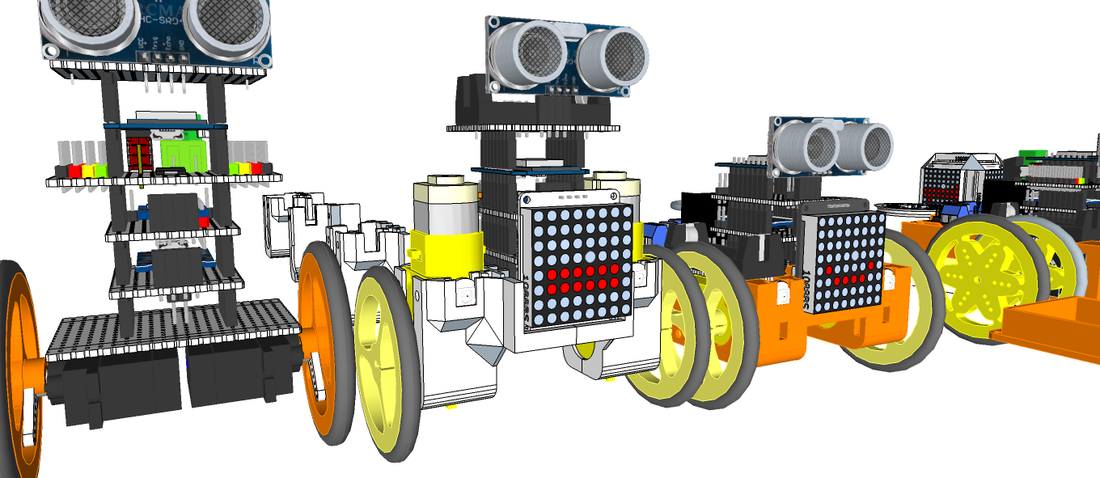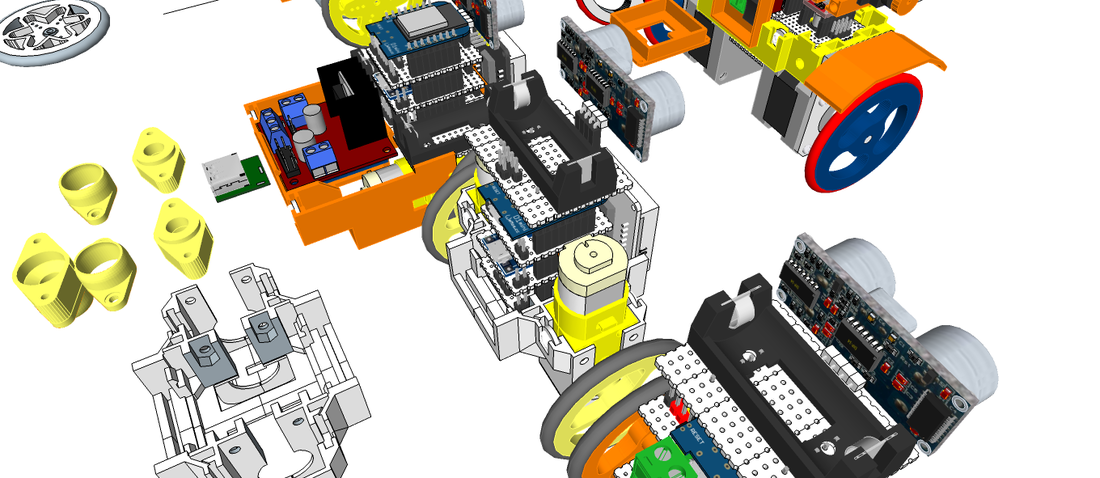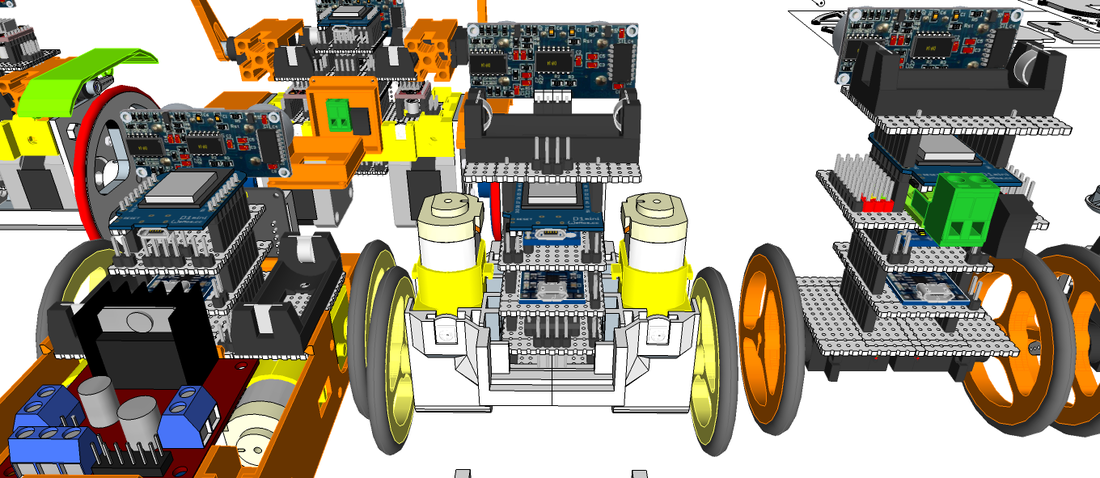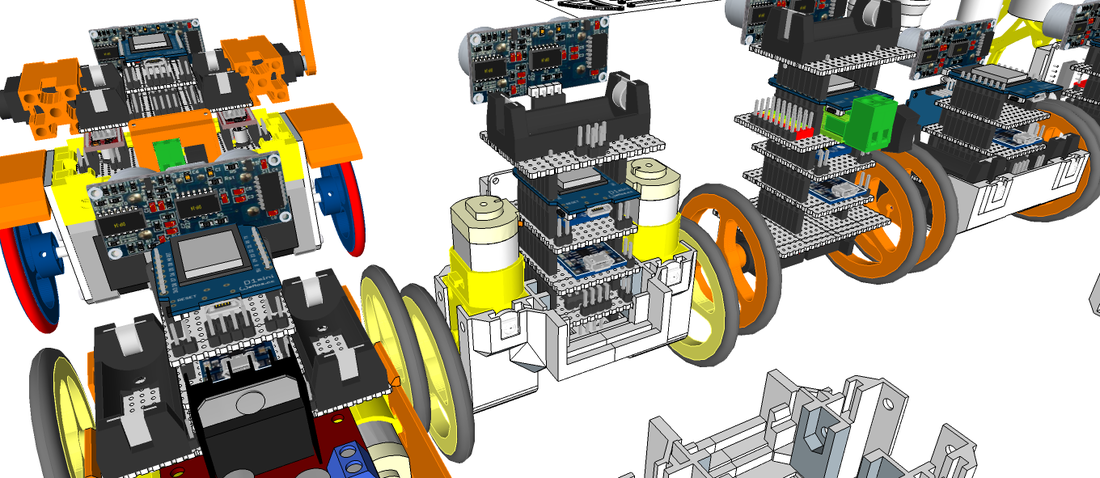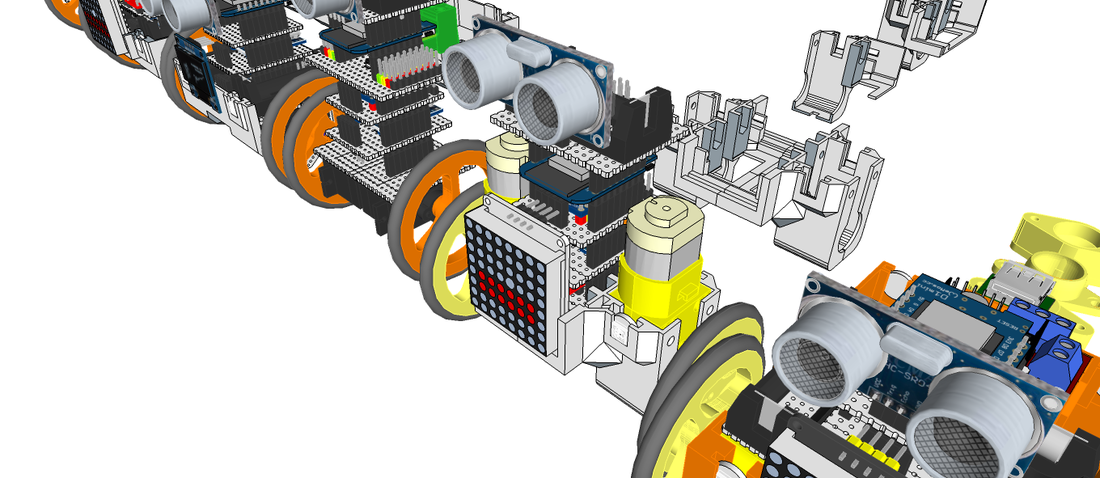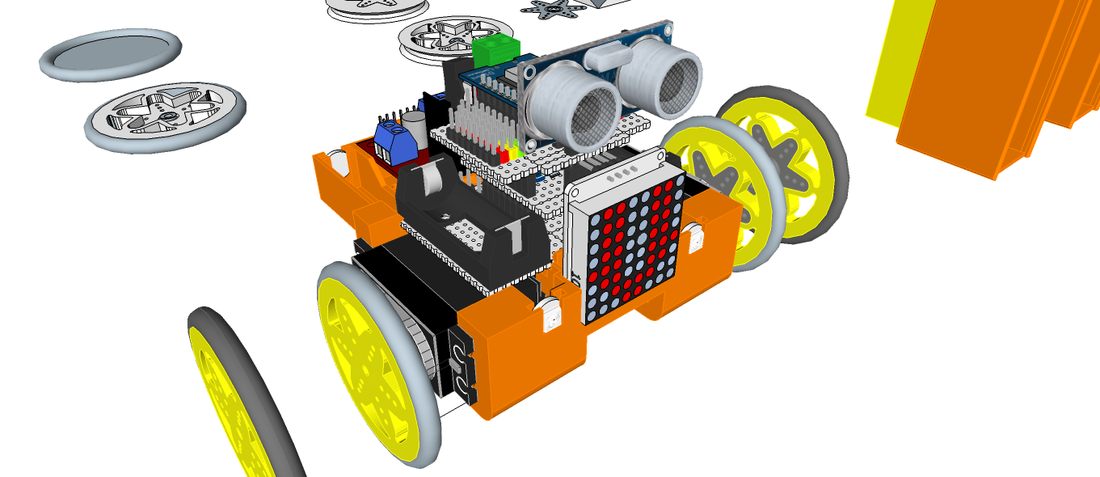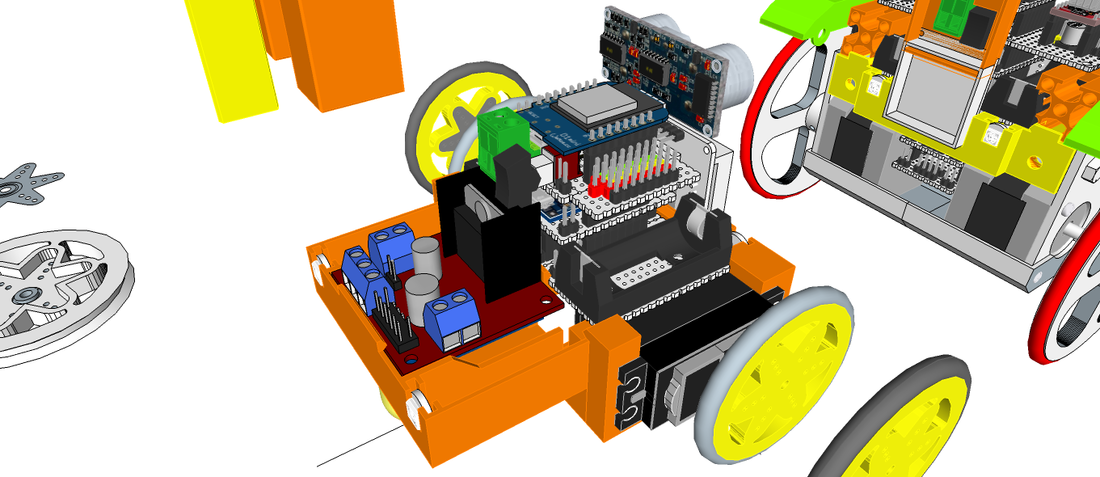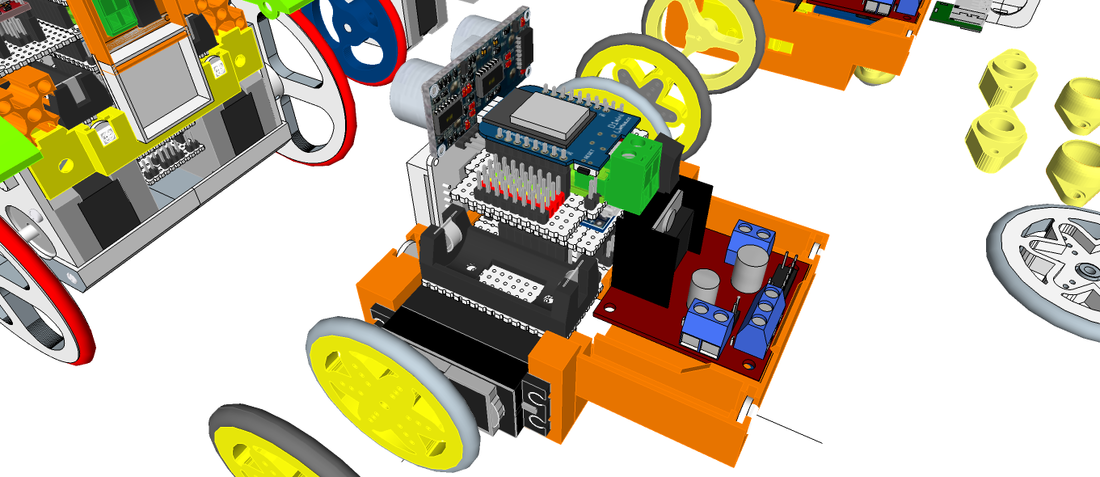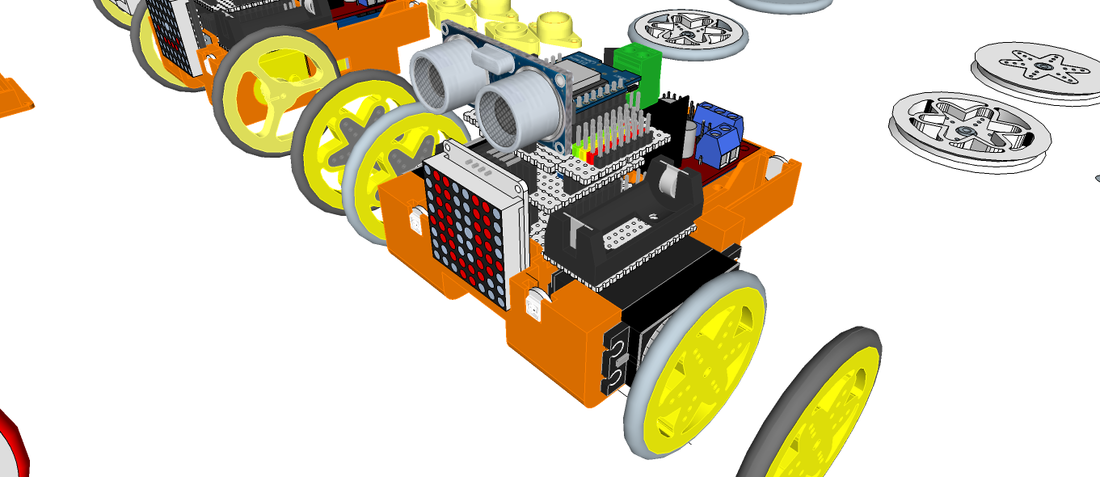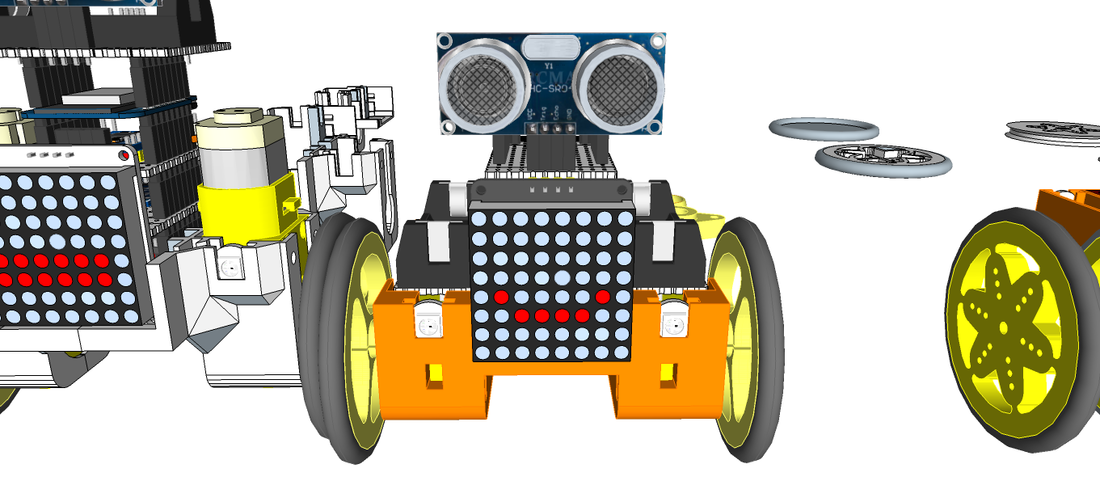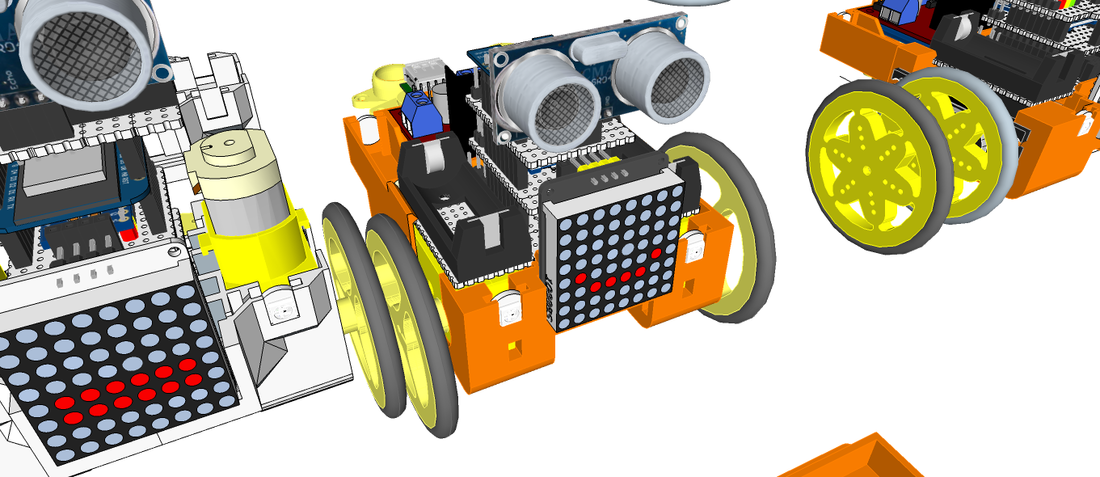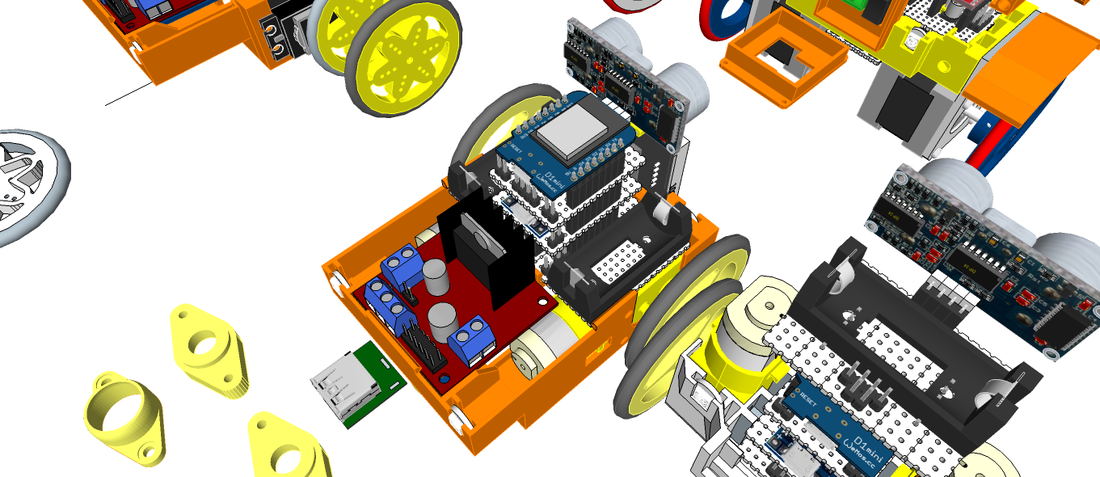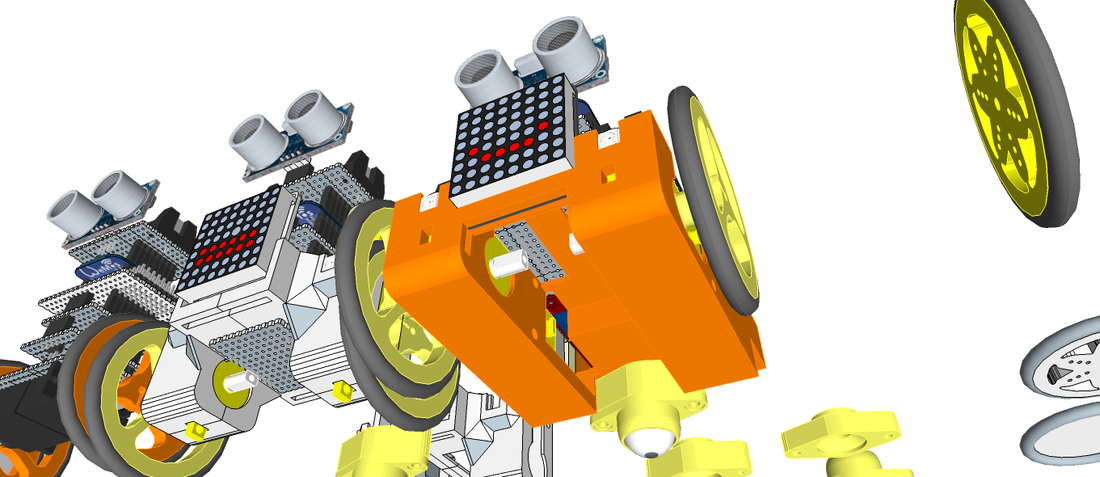 No Prints Yet

Be the first to upload a Print for this Design!
[ Upload design concept 20170418]
___
miniMe - DIY mini Robots & Rover & RC & Etc. Platform
___
3D Design Tool: SketchUp Pro
miniMe's robots are built on top of an open source Arduino-based(ESP8266) platform.
Rover  Self Balancing Robot Line Tracer RC Car HomeIoTBot Etc...
Hardware
Base Plate(Parts):  
Electrical
1 x WeMos D1 mini ESP8266 ESP-12
1 x HC-SR04 Ultrasonic Distance Measurement Sensor
1 x 8 x 8 LED I2C Matrix
2 x 16340  Battery Holder
1 x 2S 7.4V or 1S 3.7V Lithium Battery Charger Protection Board 
2 x 16340  Batteries
Motor (TT motor, N20 motor, SG90 Servo, Standard Servo) 
Power Requirements: 4.2DVC (Single), 8.4VDC (Dual), 9VDC ~ 12 VDC (Adapter)
Lineup
miniMe-BB: TT motor type 
miniMe-BB: N20 motor type 
miniMe-BB: SG90 Servo Motor type 
miniMe-Rover: Servo motor type (Standard Servo) 
miniMe-Rover: TT motor type
The open source ProfileBlock hardware and software is free and made with love.  Please show your level of support with a voluntary donation.
Donate: https://www.paypal.com/cgi-bin/webscr?cmd=_s-xclick&hosted_button_id=RDN7ZGAVFS5UE
Zalophus's DesignHouse: http://zalophus.tistory.com/ and https://zddh.blogspot.com/
miniMe_Mount_Bracket_N20Motor.stl
12.8 KB