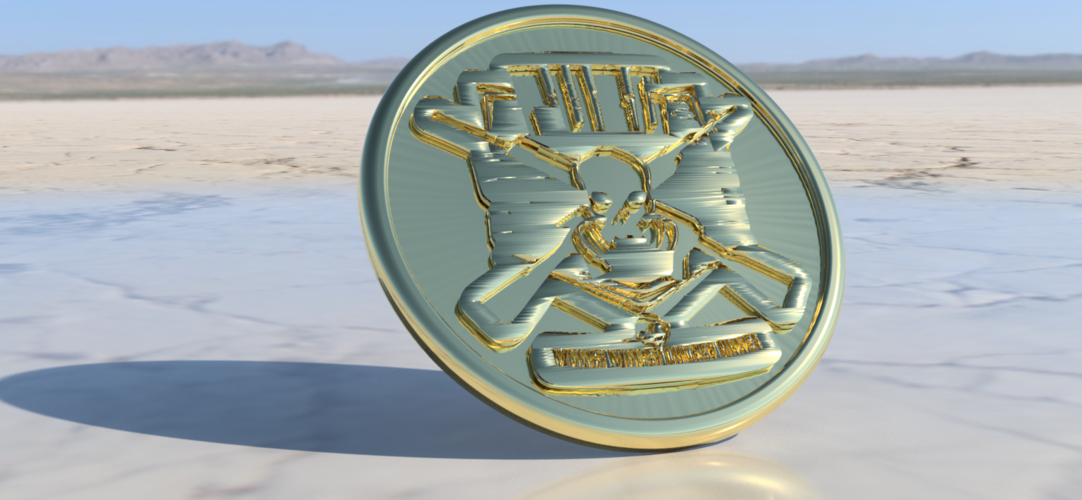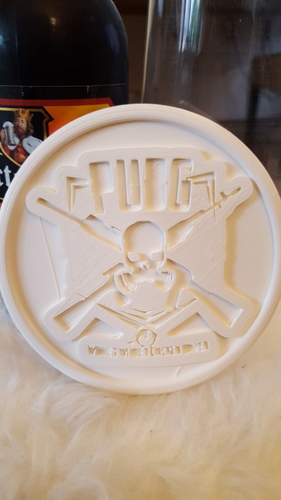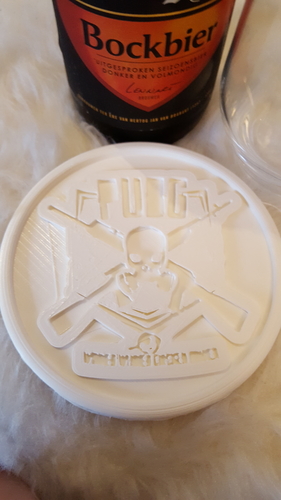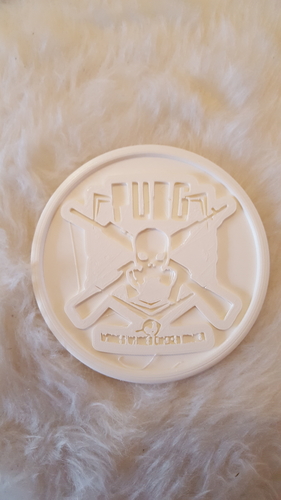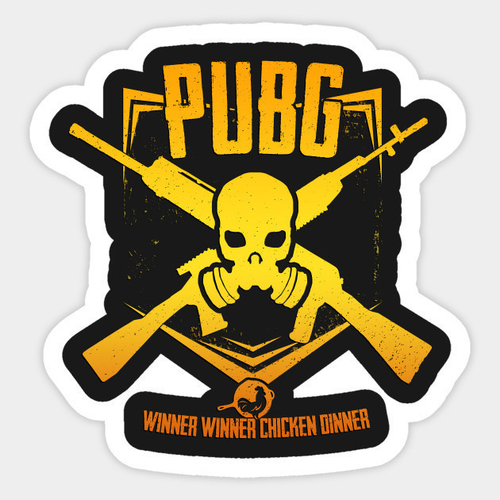 No Prints Yet

Be the first to upload a Print for this Design!
My drink-coaster collection ( with coasterholder!) wouldn't be complete without this pubg themed model. I love watching streams ( with my 3D-printer running) and then especially pubg & fortnite. Cause most of the time these games are played in 3rd person perspective and, that't what my eyes can handle the best. Use this print to get that winner,winner,chicken-dinner! Or to use the last 25 gram (3.18meter) at the end of your spool. :)
Use this coaster to house your favourite drink.
This is a standard size coaster (100 by 100 by 5 mm), to fit in my coasterholder:
https://www.thingiverse.com/thing:3130397
I have printed this model using white Ultimaker PLA. I used a 0.15mm density and 18% infill. I used a 0.4mm nozzle and heated bed. I use 2.85mm filament. If you ever have problems (with any print) in the sense of like the model curls up from the bottom, i advice you to use a brim. Like i did in this model.
Design process
I picked a logo from my browser and have put it in svg format in inktscape. Opened the svg file in blender and made it a 3D object. In meshmixer i have repaired the file; and erased some aspects. In meshmixer i have also added a coaster. Than i have merged the coaster with the picture after scaling the picture. Saved it as a STL file and sliced it for printing. Cause the model has still some issues even after repairing it in meshmixer; i have decided to export it into Netfabb Online Service. This is an app i discovered recently after using MakePrintable. Cause MakePrintable in my opion only gives us 3 procedures of fixing an STL file and, with Netfabb Online Service the frequency of STL fix procedures is unlimited, my choice was clear. It worked well for me and i could slice the model without any problems.
If you would like to know how i design a 2D picture (google) into a 3D model. Use this link:
https://www.youtube.com/watch?v=g6cmClwLhz8 (video is under 6 min.)
2D to 3D in Blender
use this link to download blender for free: https://www.blender.org/download/
use this link to download inkscape for free: https://inkscape.org/nl/download/
Greet,
Idea Lab
pubg v2 coaster_fixed.stl
3.6 MB