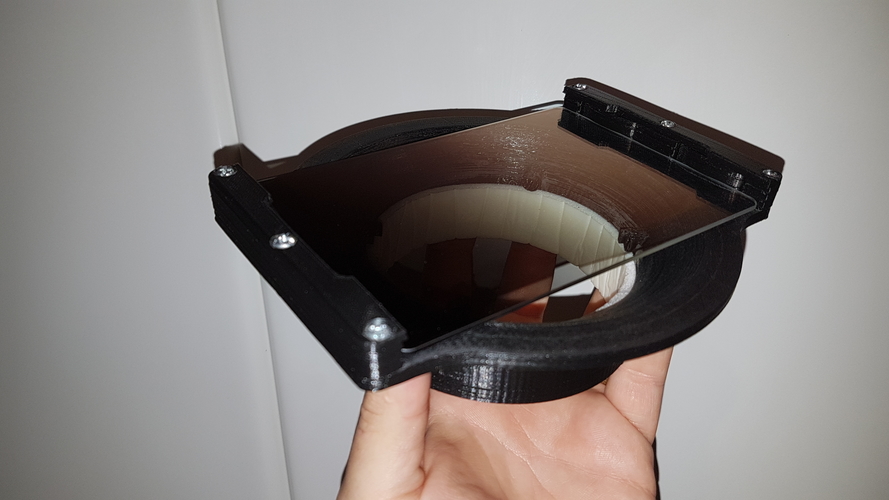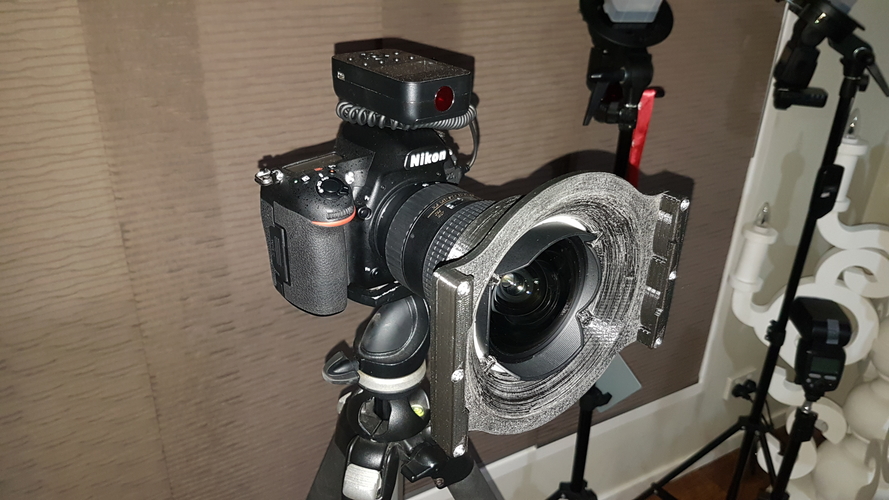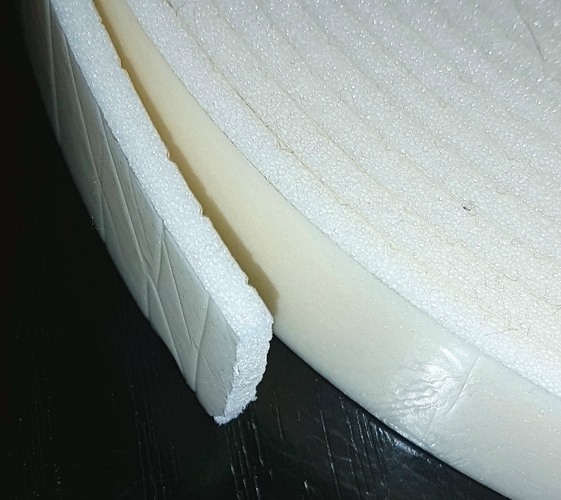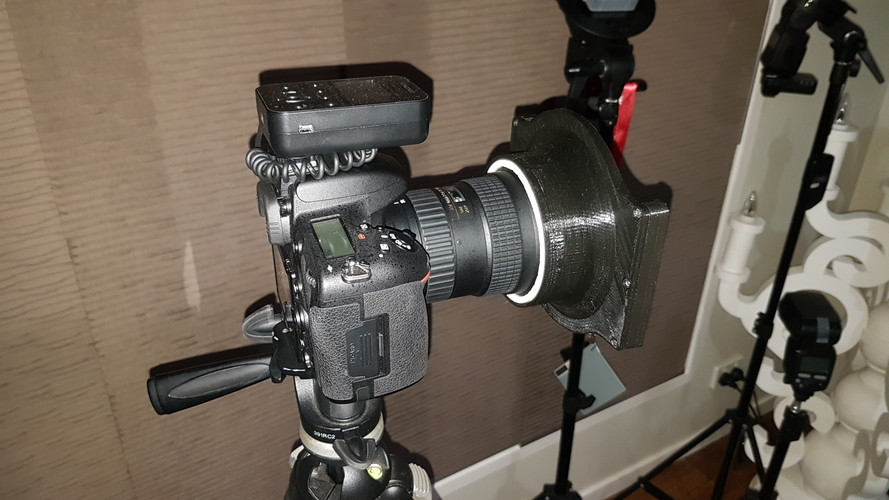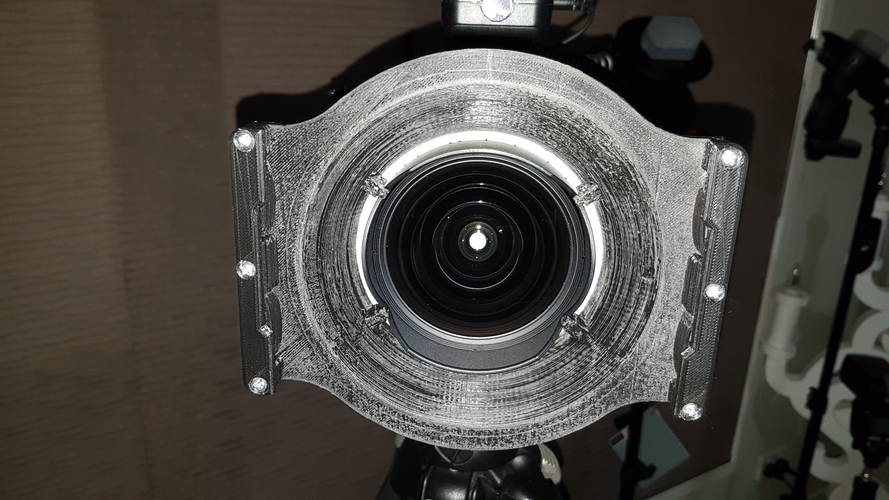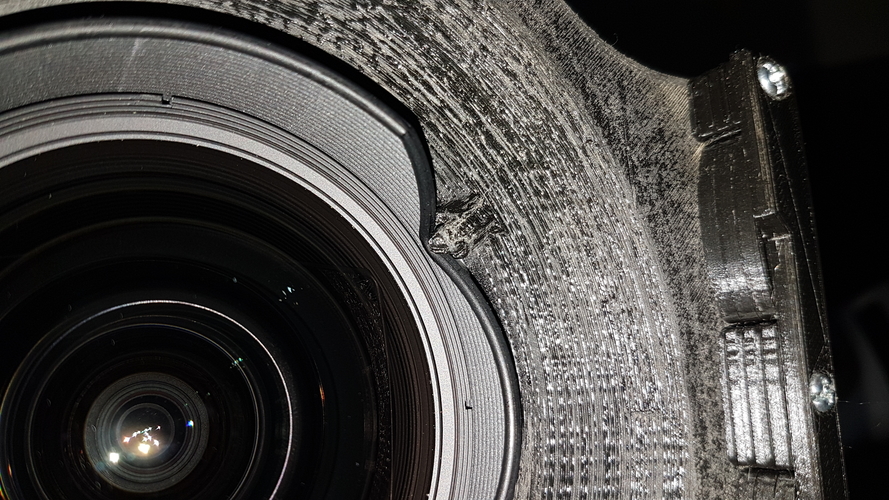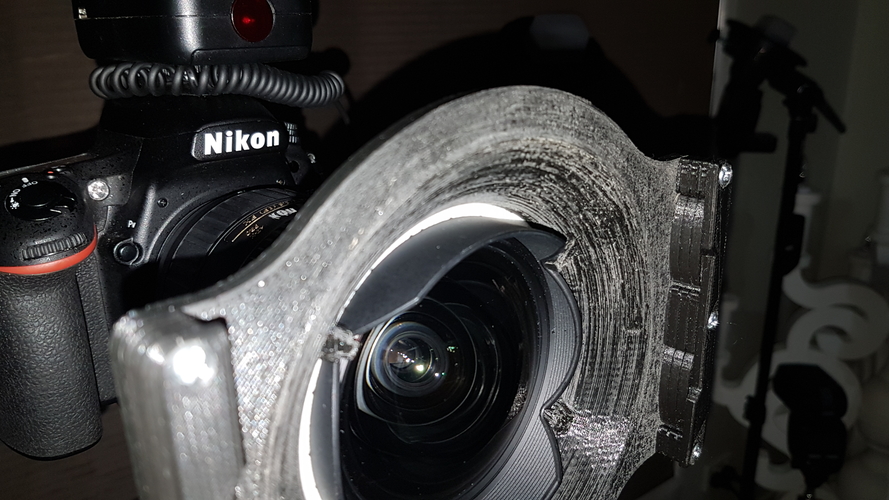 150mm Filter Holder for the Tokina 16-28mm Lens - PLA
Printed on an ANET A8,  0.2 resolution, 12.5% Infill and 3 shells, The adapter needs support but set to anything over 60 degrees so it gets all 4 locating lugs and also set your heated bed to 60-80 degrees so the flange doesn't spring up on you and pop off   
After 3 previous flaws in design (Too much vignetting at 16mm) I finalised with this one and based it on the 150mm glass. This design has NO vignetting at 16mm when testing
This design should be able to hold 3 x 150mm (2mm thick) glass for whatever combination you need to achieve.
The only extra things you need to buy is 6 x M3x15 countersunk screws (or like me you can just use standard heads!) to sandwich the springplates and topplate to the adapter 6 x M3 Nuts 1 x Self Adhesive Flexi-Seal 25mm wide by 4.5mm Thick - (From Bunnings https://www.bunnings.com.au/moroday-10m-flexi-seal-outdoor-seal-tape_p4114029) this is used as the cusioning between the printed surface and the lens fixed petal so you can easily slide the holder straight onto the lens but still making it a good tight fit.
****NOTE this type of seal has a very thin clear top layer almost like a clear tape which makes sliding the holder onto the lens very smooth without damaging the seal or the lens.
TOKINA ADAPTER-150mm.stl
746 KB
SPRING PLATE TOP V2 - LEFT.stl
134 KB
SPRING PLATE TOP V2 - RIGHT.stl
134 KB
SPRING PLATE V2 - LEFT FILTER 1.stl
221 KB
SPRING PLATE V2 - LEFT FILTER 2.stl
221 KB
SPRING PLATE V2 - LEFT FILTER 3.stl
221 KB
SPRING PLATE V2 - RIGHT FILTER 1.stl
221 KB
SPRING PLATE V2 - RIGHT FILTER 2.stl
221 KB
SPRING PLATE V2 - RIGHT FILTER 3.stl
221 KB