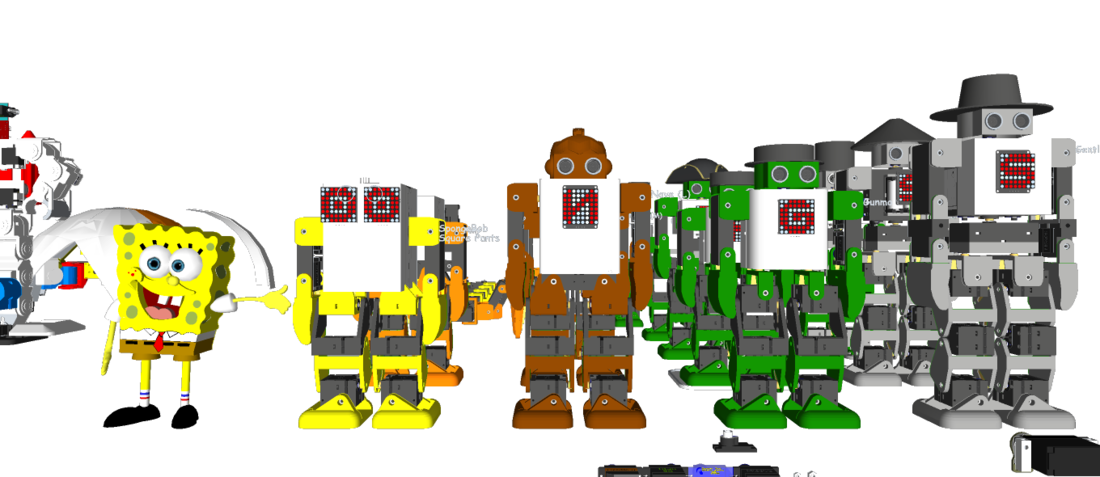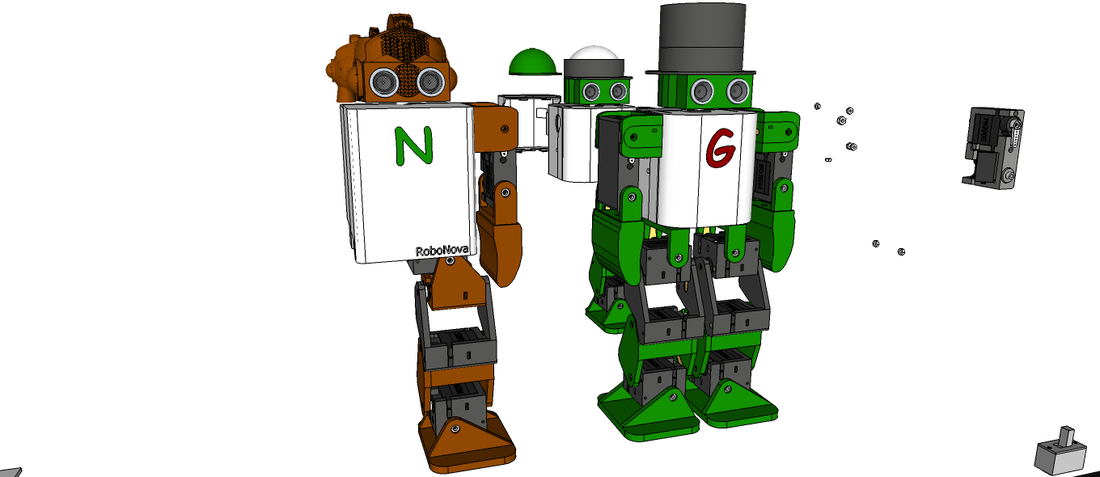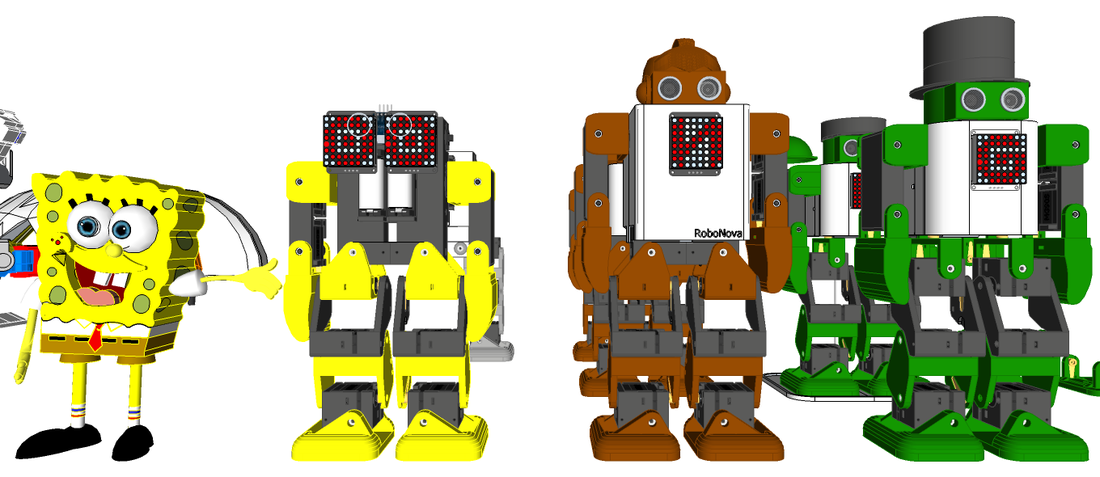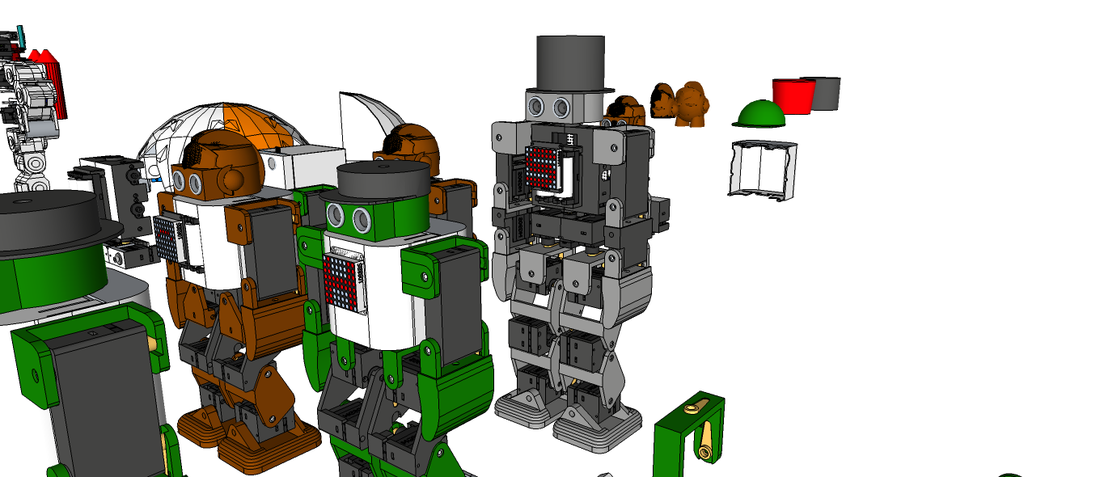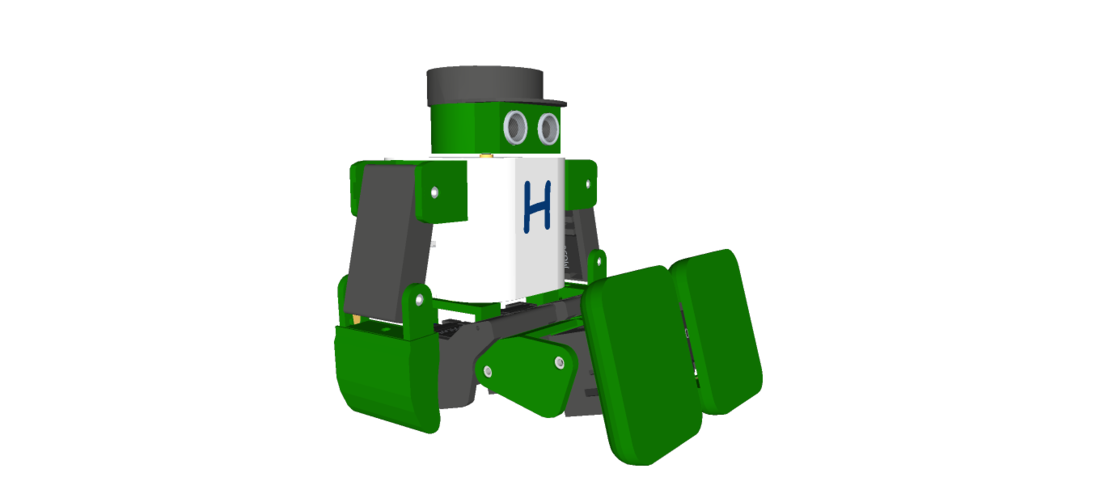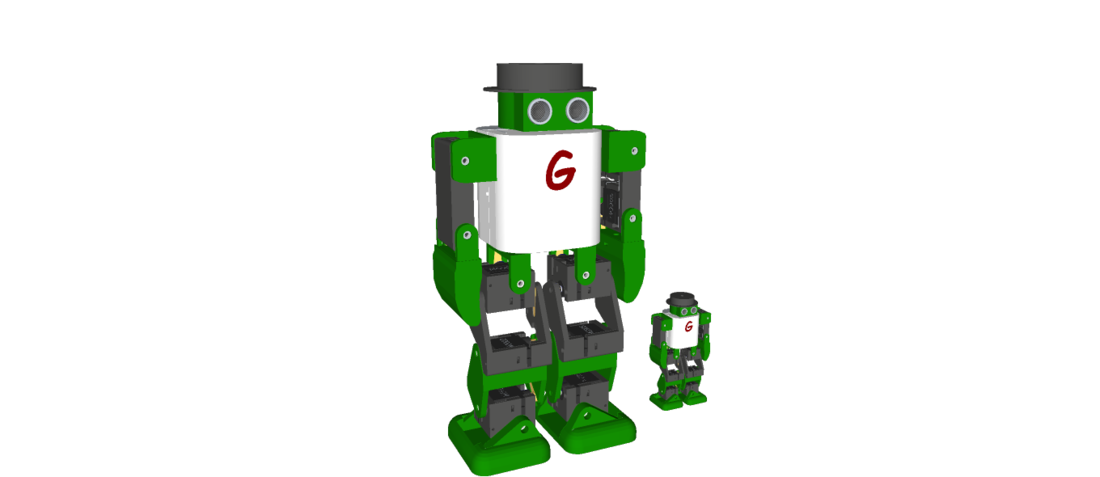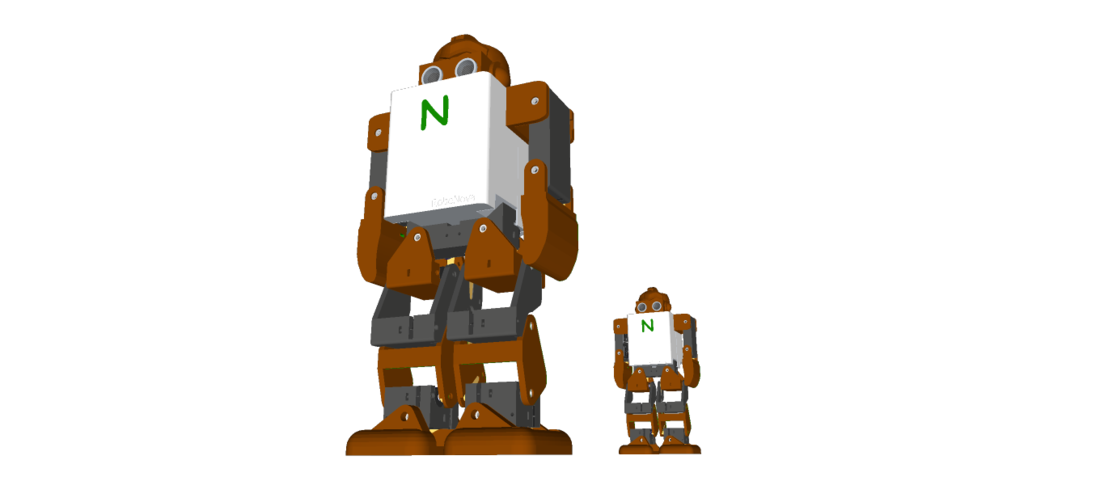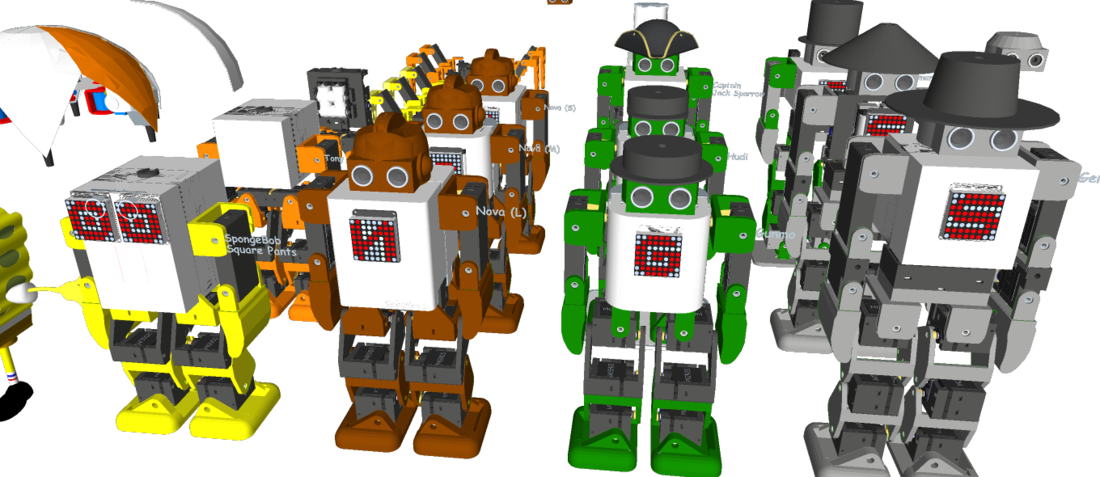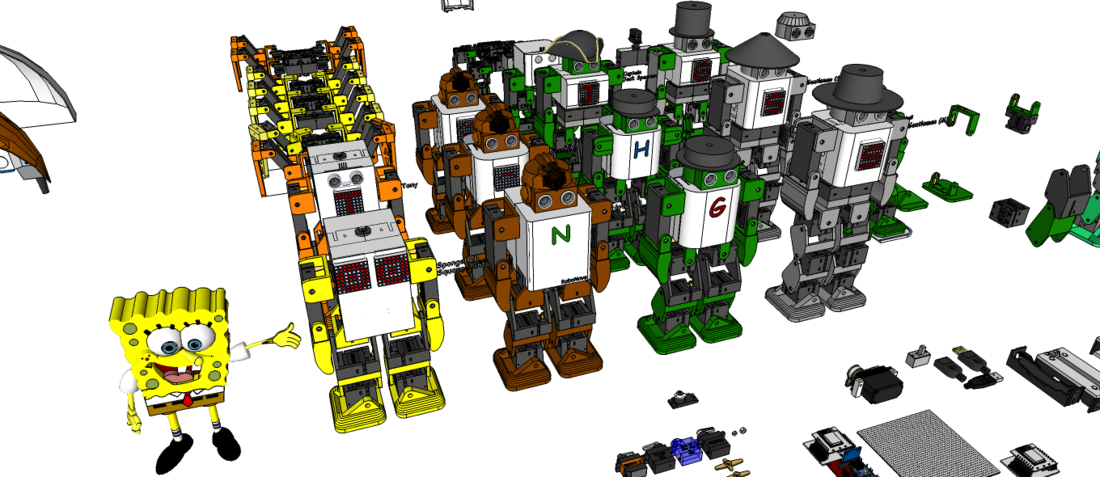 No Prints Yet

Be the first to upload a Print for this Design!
Humanoid Robot – Robonoid – Design concept 
Robonoid is small sized bipedal walking robot The robot has 17 or 19, 24 freely moveable joints and servomotor in order to provide for a range of action and stable movements. Since it's small in size, Robonoid can balance well and cope with basic movements such as walking and getting up. Also, intricate movements like roller skating and skateboarding are possible.
Robonoid is a wireless controllable robot You can control it by WiFi protocol through your PC and Smartphones. App for android and iOS are an especially intelligible UI. By using it, complicated operations can be controlled more easily.
Robonoid is a friendly robot Robonoid was named indicates a "simply shaped robot" that everyone imagines. Robonoid was designed by pursuing a simple appearance and simple functionality.
Robonoid Lineup
PSY – 135.7mm(W) x 258.39mm(H) x 100mm(D) – 17DOF 
Jack – 135.7mm(W) x 305.62mm(H) x – 92,48mm(D) – 22DOF
Gentleman – 135.7mm(W) x 341.22mm(H) x – 78.5mm(D) – 22DOF 
Tony – 135.7mm(W) x 265.5mm(H) x – 100mm(D) – 18DOF 
SpongwBob – 135.7mm(W) x 230.0mm(H) x 100mm(D) – 16DOF 
Hudi – 135.7mm(W) x 251.4mm(H) x 87mm(D) – 19DOF 
Gunmo – 135.7mm(W) x 259.3mm(H) x 78.5mm(D) – 19DOF
Nova – 135.7mm(W) x 282.8mm(H) x 100mm(D) – 17DOF
Hexapod H1 – DOM 352.83mm(WD) x 193.16mm(H) – 20DOF
Robonoid is a Plen/mini-Plan/RoboHero robot derivative designed at Zalophus DesignHouse. We love the Plen2 robot but its want to new design. This is our take on a new lower cost version of the Plen2 robot using MG90S/ES08MA-II/SG90 servo's.
The 3D printing parts were inspired by the Plen2 components, but they were redrawn from SketchUp to use the inexpensive MG90S servo motors.
3D Printing Parts
Official website: http://robonoid.bluecomtech.co...
WANT TO SUPPORT Zalophus's DesignHouse?
The open source Humanoid Robot – Robonoid hardware and software is free and made with love. Please show your level of support with a voluntary donation.
Donate: https://www.paypal.com/cgi-bin/webscr?cmd=_s-xclick&hosted_button_id=RDN7ZGAVFS5UE
Robonoid_ServoDumy.stl
32.9 KB