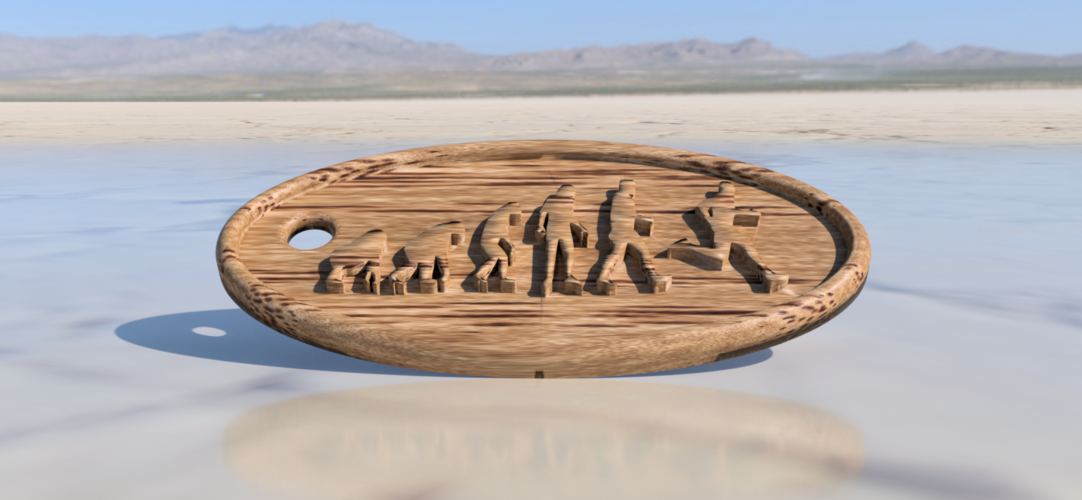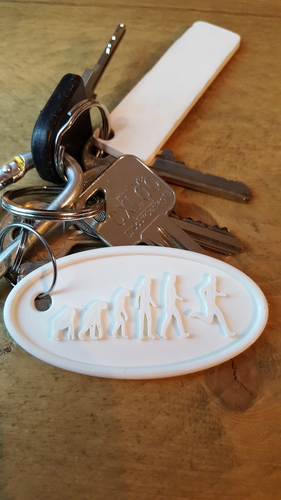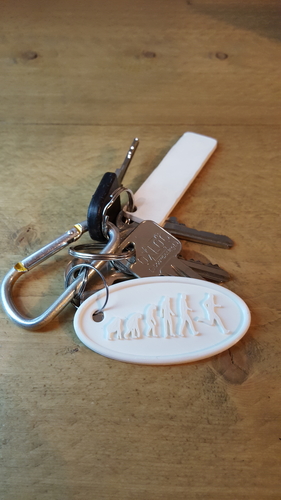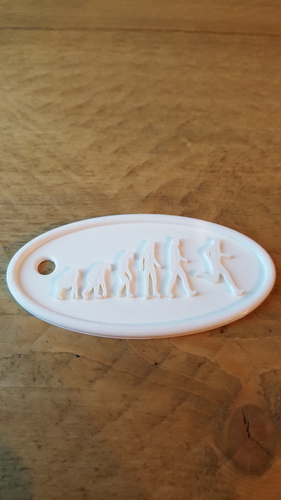 No Prints Yet

Be the first to upload a Print for this Design!
Keychain athlete (Evolution of the athlete)
Do you want to boost your energy? And need an item to encourage you? Print this keychain! The picture of evolution of the athlete is related to both science and health. (Or you can print this model to use that last 0.69 meter (~5gram) of your filament spool).                                  
                                                                                                                                                                                                                                              :)
I have printed this model using white Ultimaker PLA filament. With a resolution of 0.1mm and 20 % infill. The filament came out a 0.4mm nozzle at 210 degrees Celcius. The bed-temperature was 60 degrees Celcius. I used a skirt.
I picked a logo from my browser and have put it in svg format in inktscape. Opened the svg file in blender and made it a 3D object. In meshmixer i have fixed the file; using the inspector function. In 123design i have added a keychain form , to the created object.
If you would like to know how i design a 2D picture (google) into a 3D model.
Use this link: (video is under 6 min.)
2D to 3D in Blender
use this link to download blender for free: https://www.blender.org/downlo...
use this link to download inkscape for free: https://inkscape.org/nl/downlo...
Greet,
Raimon
Keychain Evolution of the athlete.stl
11.6 MB