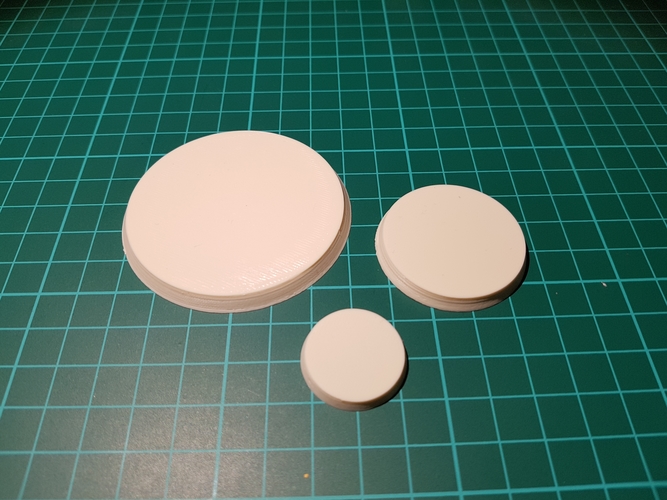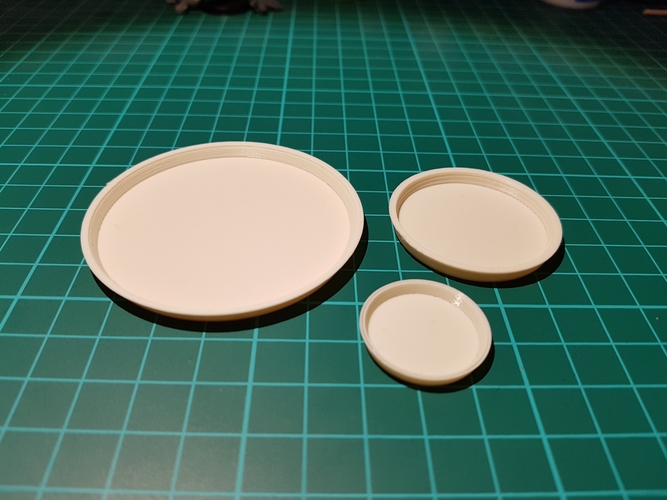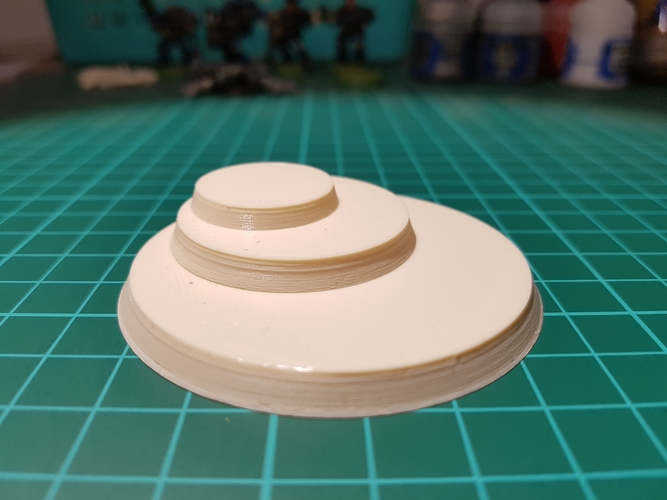 With this set of bases, you get an awesome basic equipment for your tabletop game. Print it, paint it and play great!
I recommend the following sizes to print. The name is the base category only:
- base60mm: print in 64mm - base40mm: print in 39mm - base25mm: print in 25mm
With this sizes you get the default sizes to play a tabletop game. The numbers in name is for the classification only.