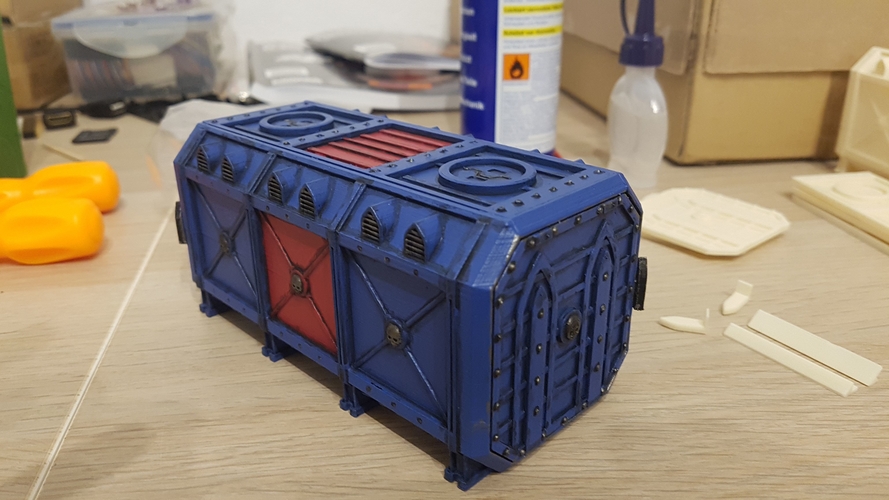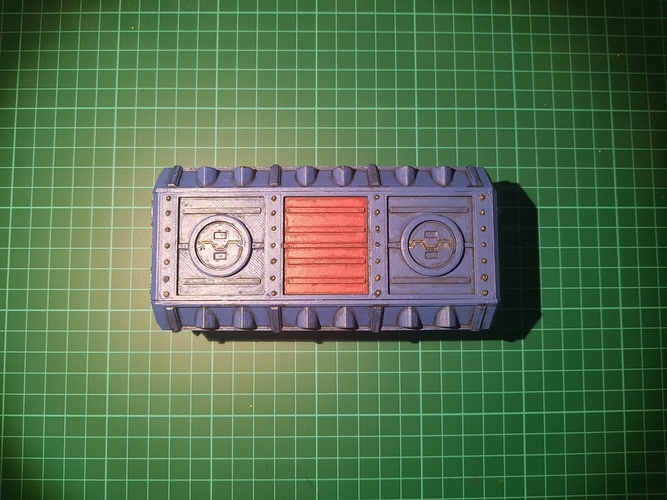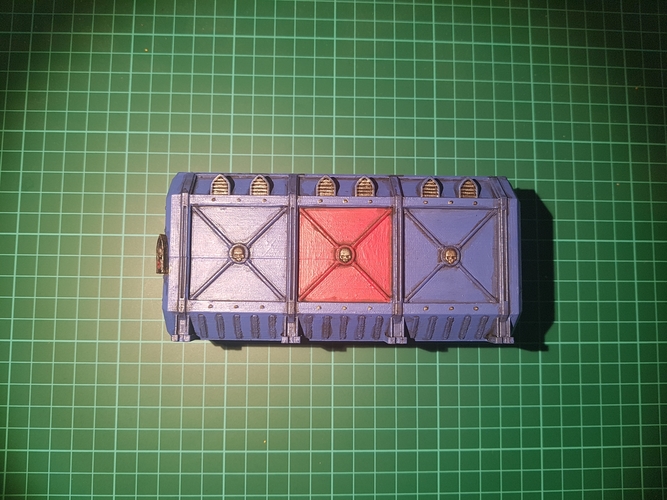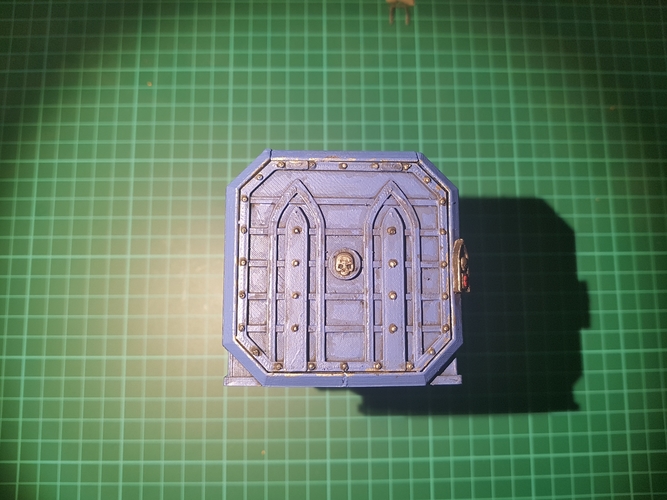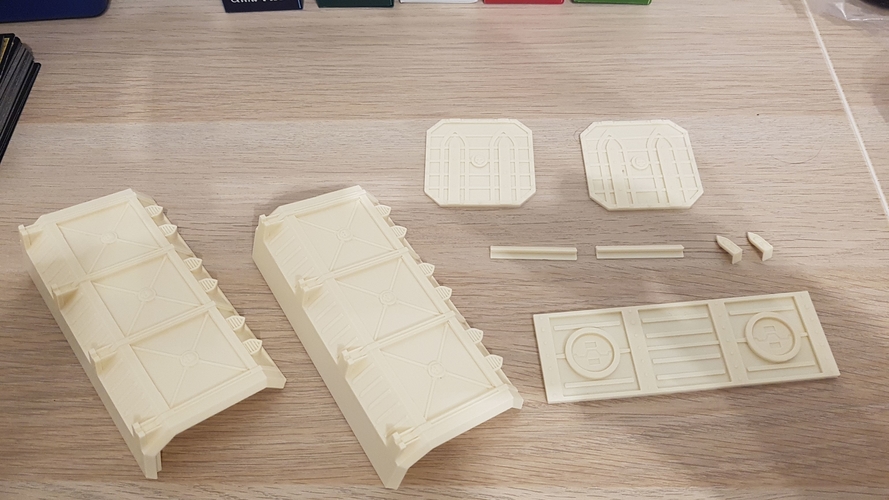 Get ready for a new dimension of terrain. The container offer the optimal cover and design for your next tabletop battle.
Your print list with my recommended dimensions: - 2x side, length 130,7mm - 2x edge, length 39,9mm - 2x panel, height 14,2mm - 2x hatch, length 55mm - 1x top, length 123,6mm
The container is easy to build. The panel has a print plate on bottom, which you can saw off (Look at the picture without paint). All prints a printed without supports and fill.
Have fun with this great object of tabletop!
container_top_edge.stl
1.94 KB
container_hatch.stl
178 KB
container_panel.stl
61 KB
container_side.stl
423 KB