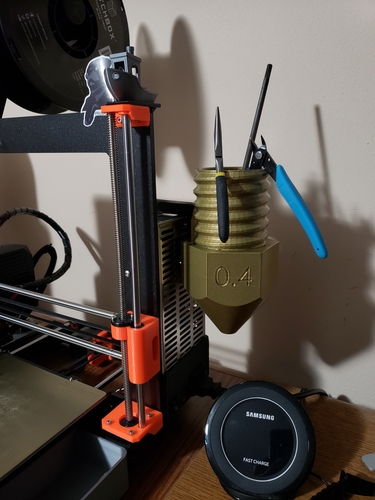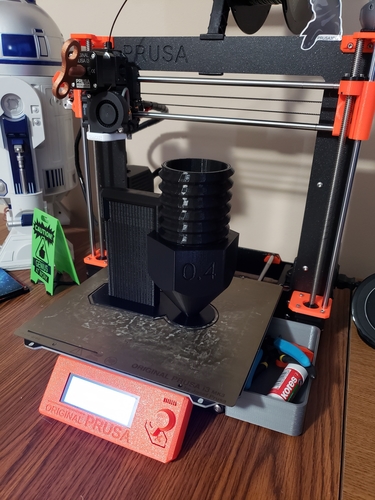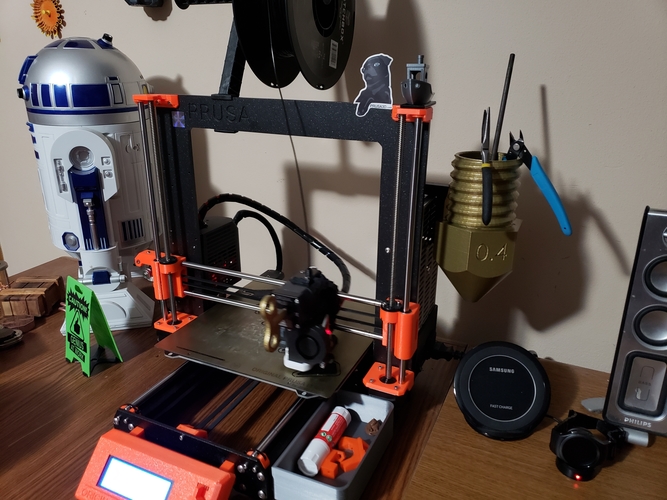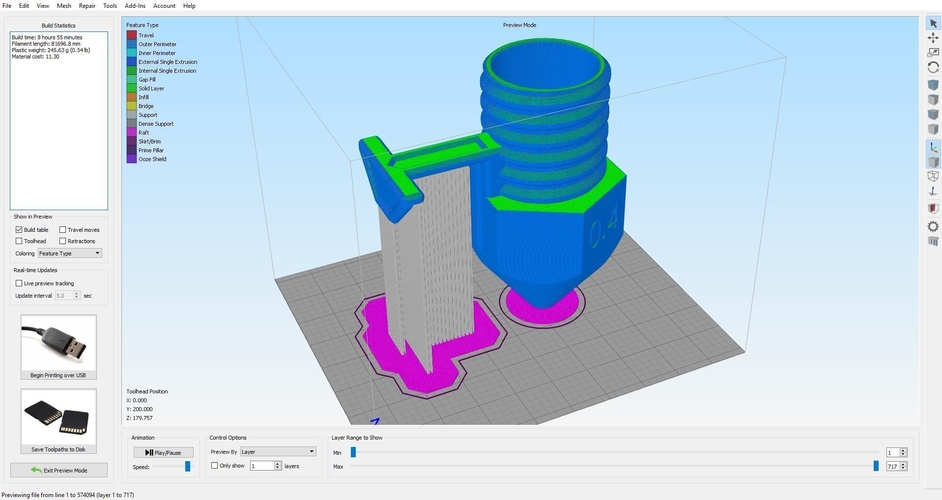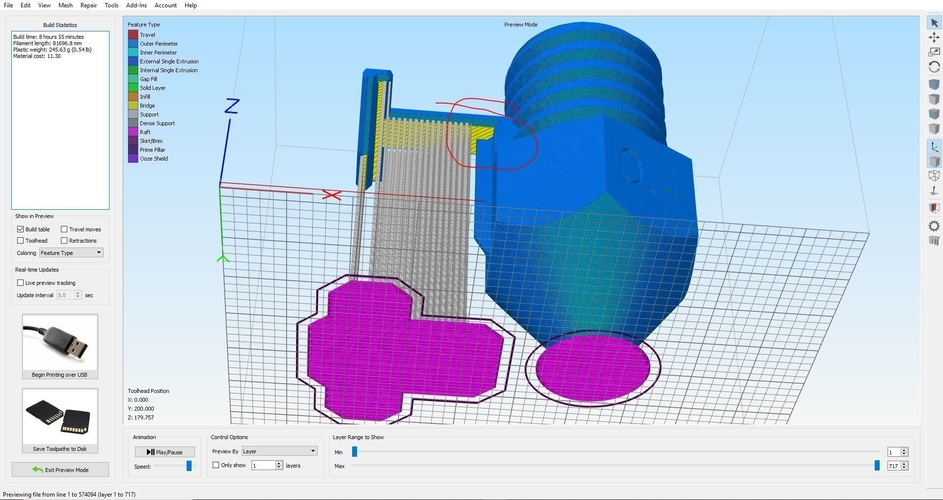 No Prints Yet

Be the first to upload a Print for this Design!
Summary - Needing a dedicated housing for my regular 3D printing tools that was out of the way and aesthetically pleasing. I decided on making a printer nozzle "cup" that hangs off the printers power supply without needing screws. 
Designing - This was designed in Solidworks and sliced in Simplify3D. It was a straight forward design process for a 3D printed part. 
The threads were cut with a 45deg angle, easy enough for most printers. 
The text have fillets in the overhangs to prevent the filament from "drooping". 
The power supplies ventilation was acknowledged by adding a fin type spacer to keep the nozzle from covering the slots. 
The hanging arm was designed to prevent it from being wobbly and moving around.
Printing - Printed at: 0.25mm layer, 15% fill, with supports, with raft and black pla.
 A raft was used to increase the parts surface contact area.
Supports were also used for the hanging arm. The area around the "fin" spacer was without support for ease of support removal.
Post-Printing - The hanging arm was taped off using blue painters tape to keep it black and spray painted the rest with several coats of Rust-Oleum metallic brass.
Conclusion - This project was very fun and turned out great! The only real concern was there might be heat buildup between the power supply vents and the nozzle. Turns out there is no heat difference whatsoever. After 10 hour prints, it stays quite cool.
I hope you all enjoy! Thanks!
Nozzle Prusa MK3 Tool Holder v1.1.STL
536 KB