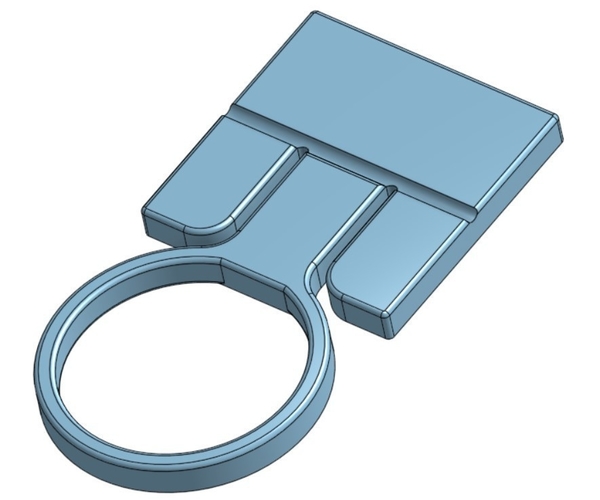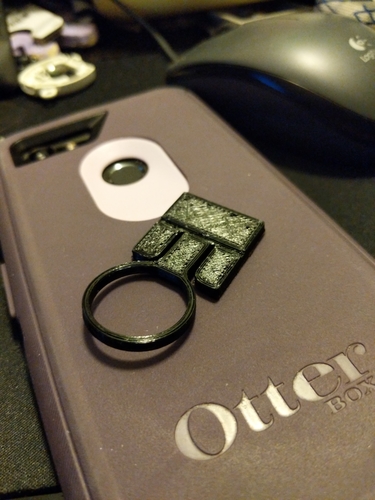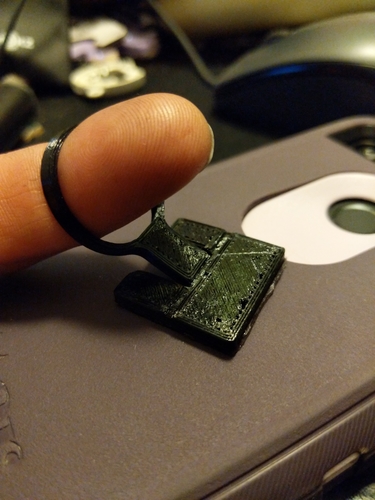 DON'T DROP YOUR SMART PHONE ANYMORE!!!   PRINTS ALL AT ONCE!!!
This finger loop is handy for using your massive smart phone one handed without the fear of dropping it. The Loop and Arm fold out with ease as you slide your finger in. The grip of the loop around your finger works good...  maybe too good, but that all depends on the size of your fingers. It lays flat when you remove your finger and is only 3mm thick. Designed to be 3d Printed with flexible filament (TPU, Ninjaflex ect...). 
Unless you change the scale, the square part prints to 1" square and should fit most standard 1" double sided sticky tape (0.94" width or something close to it).  Just make sure to trim off the tape at the Folding Loop Arm, and remember to clean both sides of the surfaces with rubbing alcohol if possible before applying.  The loop is 21mm inside diameter. If you would like custom adjustments made to this design please let me know.
Also, depending on your printer, and/or experience with flexible filaments, try printing slow something like 20mm/s or so for most 3d printers to keep the quality up.  I can print this on my Tevo Tornado in 15 mins at 20mm/s using ideaMaker slicer.  
If you have any questions feel free to ask away. 
PHONE_FINGER_LOOP.stl
2.44 MB