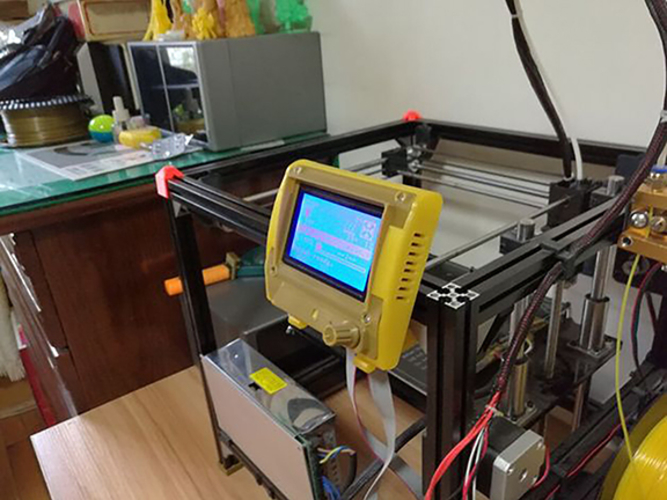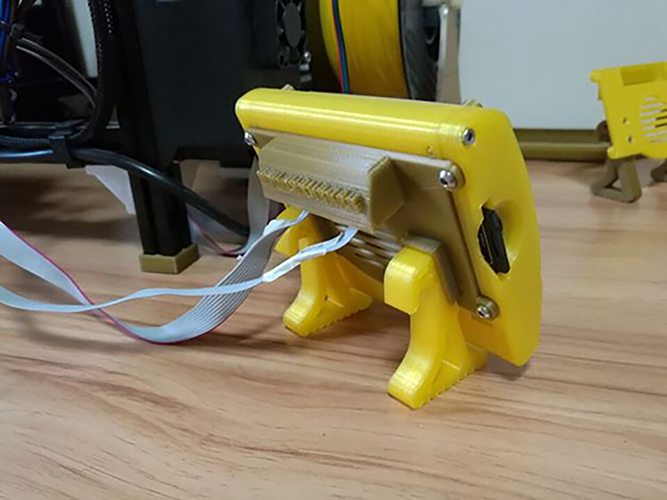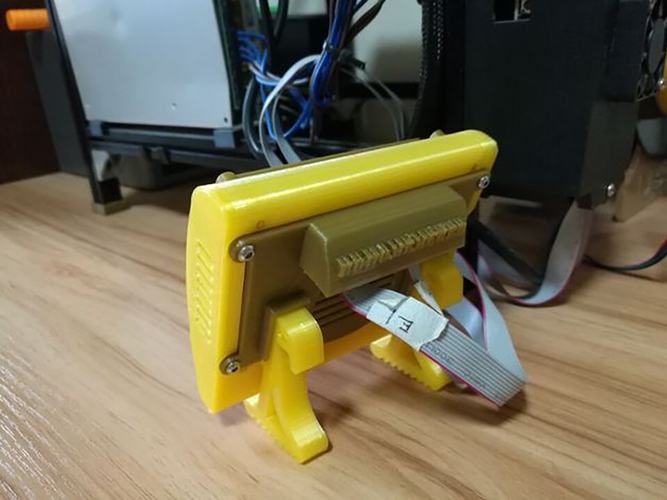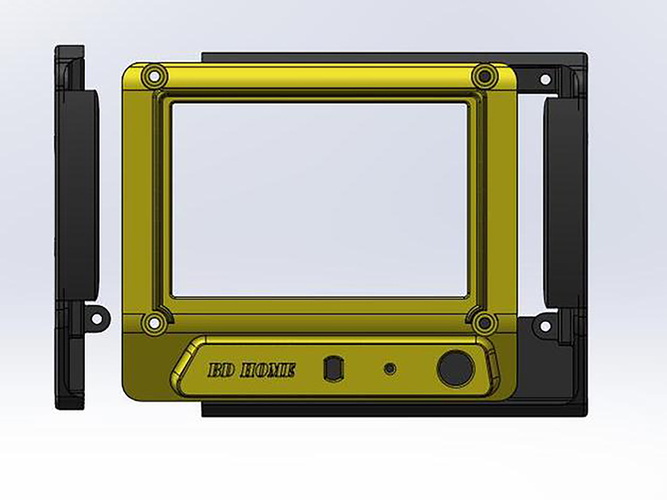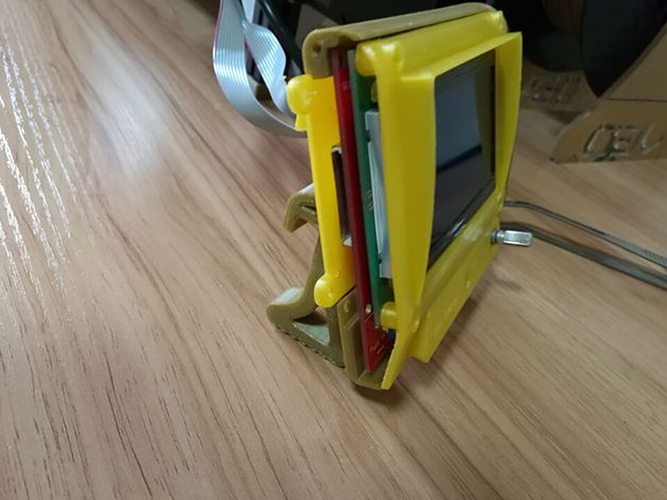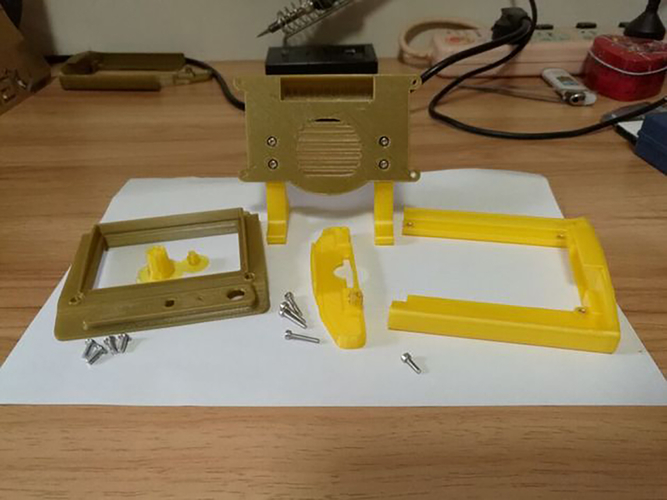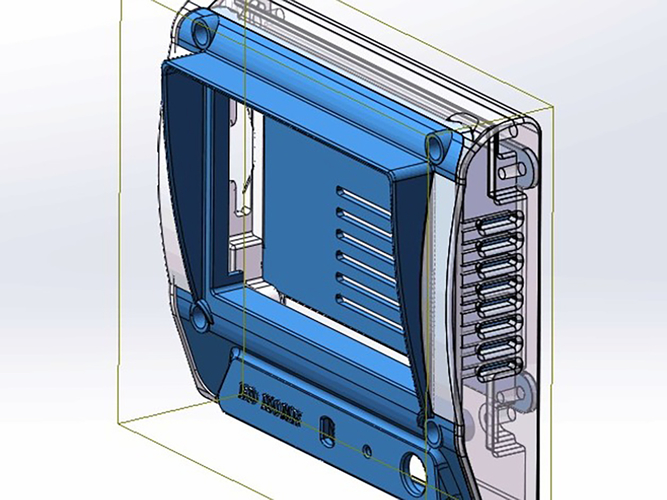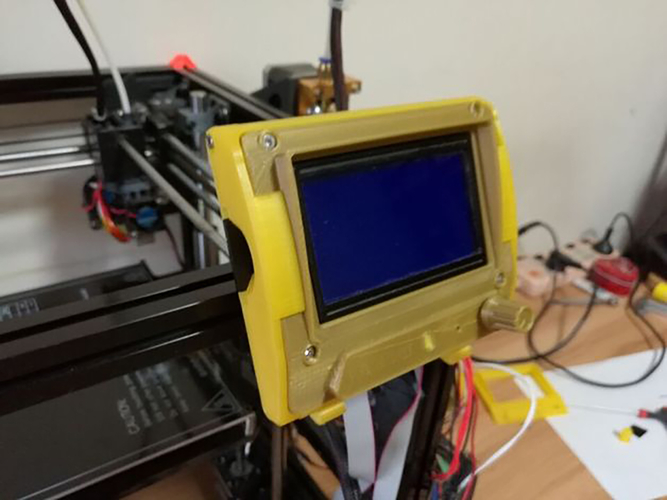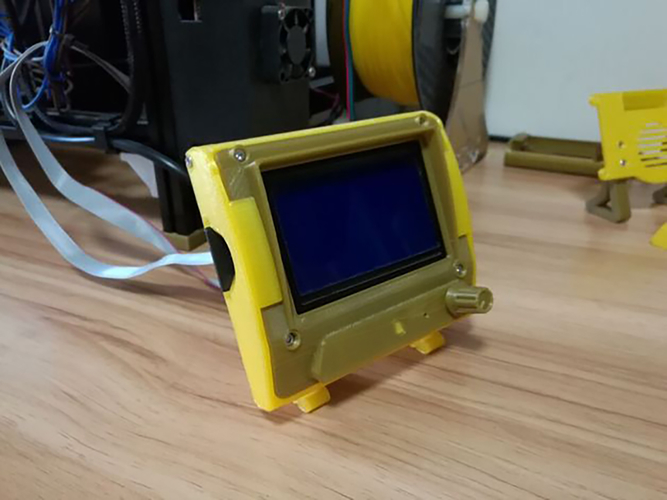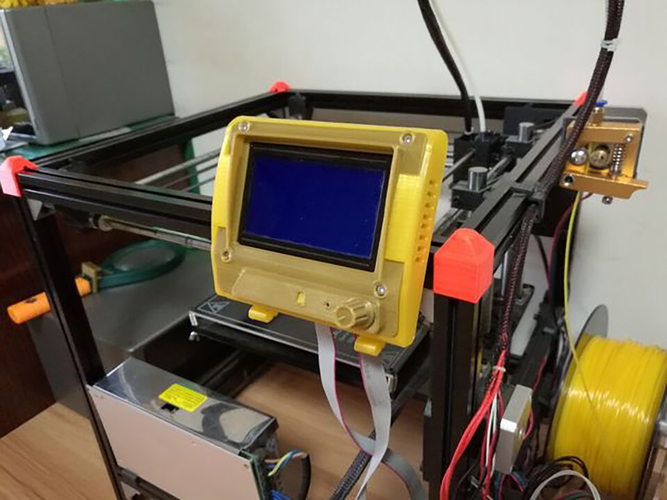 This is 12864 LCD case. It is can be put on table and also can be hang on aluminium profile.
The original holder was desigen for GB2020 profile. If you use European standard aluminium profile, I also can be use as a holder. 
you also can download from here: https://www.thingiverse.com/th...
I hope you like it
12864_back_board.STL
1.29 MB
12864_front_board.STL
1.02 MB
12864_left_board.STL
487 KB
12864_right_board.STL
880 KB
How_to_assemble_the_12864_lcd_box_.pdf
529 KB